When the temperatures start to dip, you and your sweetheart need some fun winter date ideas that suit the season. Of course, there are two kinds of people in this world: Those who want to grab their outerwear and head outdoors to get their blood pumping, and those who will happily hunker down under a cozy blanket next to a roaring fire until spring comes knocking. But no matter your personality type, even the most creative among us can find ourselves in a wintertime rut, especially where romance is concerned.
For when the fun of the first snowfall has subsided and you've made it all the way through your Netflix queue, we've gathered up plenty of romantic date ideas that will cure your winter doldrums. Whether you're the indoor date type or you're ready to face the cold outside, these quarantine-friendly date ideas will fill your calendar through at least March. Most of them are free (or cheap!) and don't require any special equipment, so they're excellent choices for those of us whose wallets are feeling light after the holidays, too.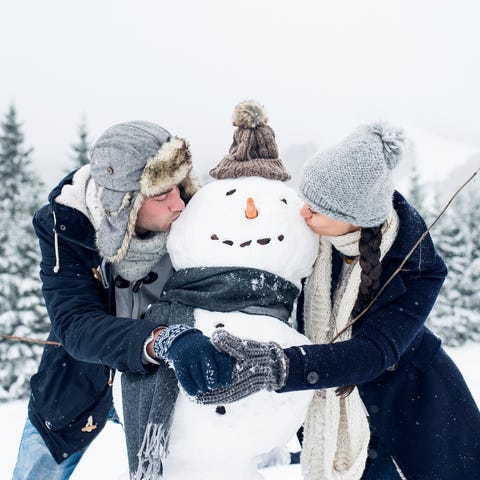 If you live in a snowy area, shake off the impulse to hibernate and channel your inner Frozen stan by constructing your very own Olaf. Or, relive your childhood by making a snow angel or having a friendly snowball fight. You and your sweetheart will grow closer and work up a sweat.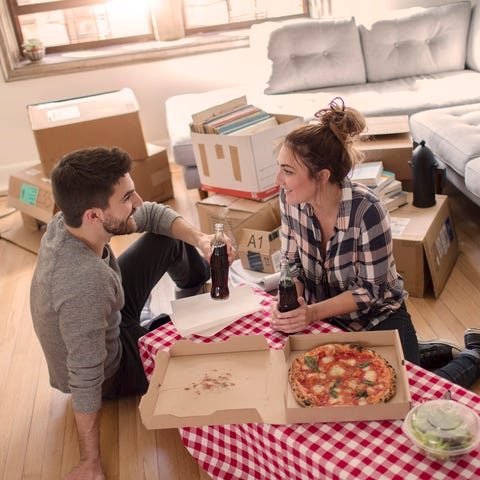 Picnics aren't just for summer dates! Lay out a blanket, put some picnic foods in a wicker basket, and have a feast on the floor. There's something about skipping the dining table that feels more special than a regular old weeknight dinner.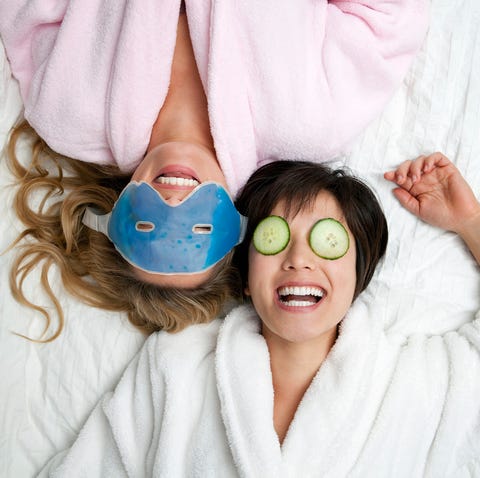 Pick up some face masks, essential oils and DIY mani-pedi supplies at your local drugstore, light some candles, and put on relaxing music. Then grab your robes and get to pampering. You'll both feel wonderfully relaxed after dedicating some time to slowing down.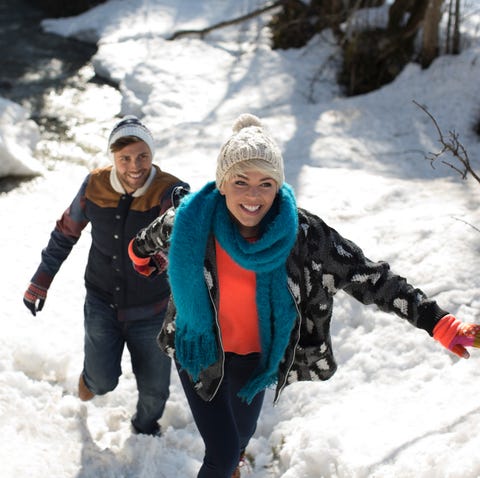 Get the blood flowing by embarking on a winter hike with your partner. Exploring the great outdoors will help you appreciate the beauty of the season and boost those endorphins, too. Just make sure you check the weather, map out your route and bring the proper equipment for your journey.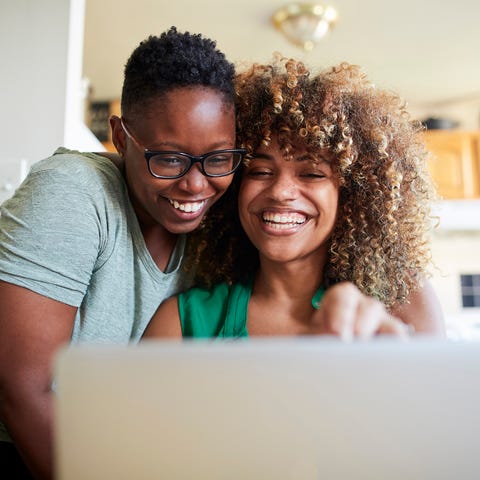 When you just can't take the winter weather anymore, spend an evening planning an actual escape. Sometimes planning is almost as much fun as the vacation itself, so make a night of it. If you're looking for Caribbean vacations, whip up some piña coladas. Booking a European adventure? This calls for pasta and vino. Even just daydreaming about a future escape will take you away from reality.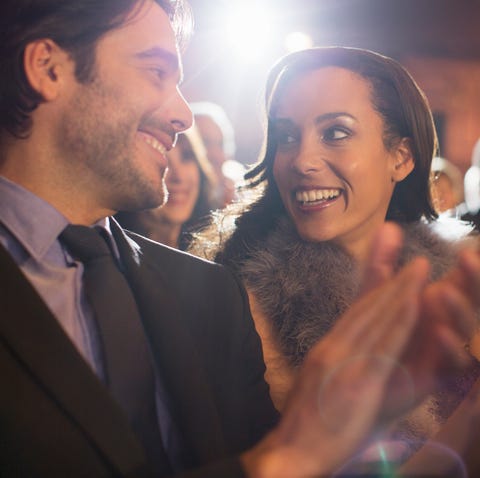 Dinner and a movie is a date night cliche for a reason — watching something together can make a great bonding experience! Even if you can't attend a play or concert IRL right now, many performing arts centers have streaming options you can enjoy from home. Put on your best theater-going outfits and put away your phones, just like you would in person.
7
Challenge Each Other to a Video Game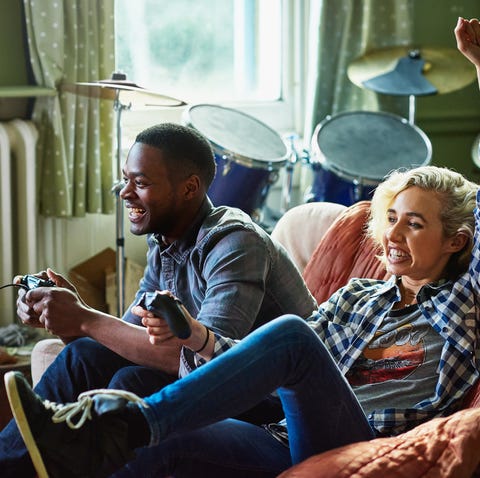 So you want to adhere your butts to the couch but just can't bring yourselves to watch another episode of 30 Rock. Pull out your video game system — or borrow the kids' — and challenge your partner to a few rounds. If you don't have a gaming system, try an online game instead.