Christmas Village Houses Nothing says "Christmas" like dusting off boxes filled with precious holiday ornaments and gathering the family to decorate. While your fir tree may be front and center, wouldn't a charming Christmas village set look so adorable right on top of your fireplace mantle?! Yes! We say yes. From traditional options by Department 56 to more comical takes (fans of National Lampoon's Christmas Vacation will get a kick out of #4!), we have your perfect pick here. Just add some faux snow, extra miniature trees, maybe a train set, and your village just might overshadow the presents.
1.The Original Snow Village Set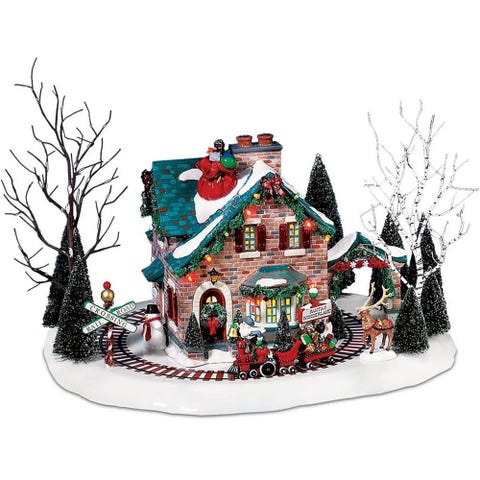 This perfect starter set surrounds Santa's toy workshop with snow-capped evergreens, colorful outdoor lights, an old-fashioned train—and even a couple reindeer!
2.Mini Pine Tree Snow Village Set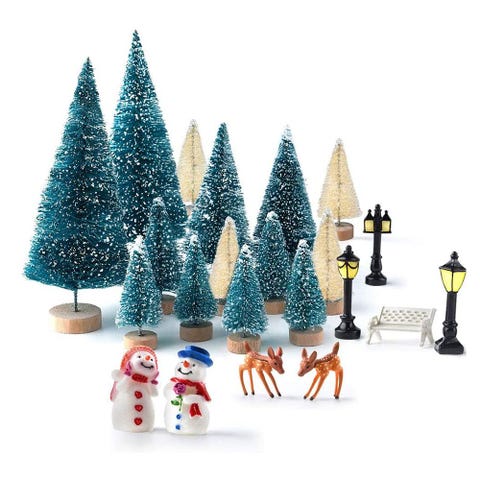 "Snow" dusted miniature trees set the perfect background for jolly snowmen and hungry reindeer. This simple nature-inspired display will look wonderful on its own or can compliment a larger Christmas village.
3."National Lampoon's Christmas Vacation" Village Set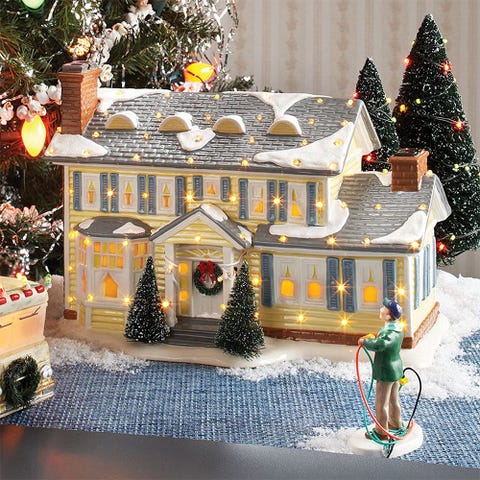 National Lampoon's Vacation Holiday House includes all the details you'll recall from the movie.
4.Musical Village Set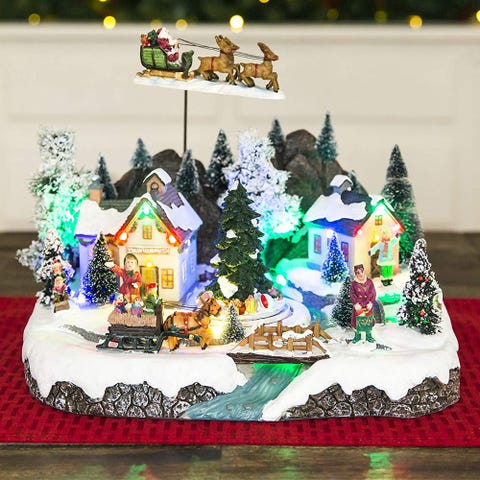 This beautifully lit Christmas village can also play 12 traditional holiday tunes like "O Christmas Tree" and "Deck the Halls." Certainly the biggest eye catcher is Santa and his reindeer circling mid-air as he makes his rounds