Christmas Ornaments Tis the season for gathering 'round the tree! Buying your Christmas decorations might be convenient, but when it comes to decorating the most festive Christmas tree for your home, everyone knows that homemade Christmas ornaments are the best way to ensure a tree full of heart and holiday cheer — not to mention it allows for a memorable Christmas activity for the entire family. That's precisely why we've rounded up a list of the very best homemade Christmas ornaments to make this year, with ideas ranging from sentimental to customizable (and of course some kid-friendly crafts, too).
While these creative Christmas craft ideas range in skill level and price point, most of them are affordable and made with things you have around the house, including kitchen twine, yarn and rogue pine needles. You can even mix these easy-to-make ornaments with your go-to store-bought finds (including Mom's beloved vintage finds!). And don't worry, this list is full of the holiday favorites that you know and love — including angels, Santa hats — even all things red, white and green. Looks like it'll be a very crafty Christmas indeed!
Paper Candle Ornament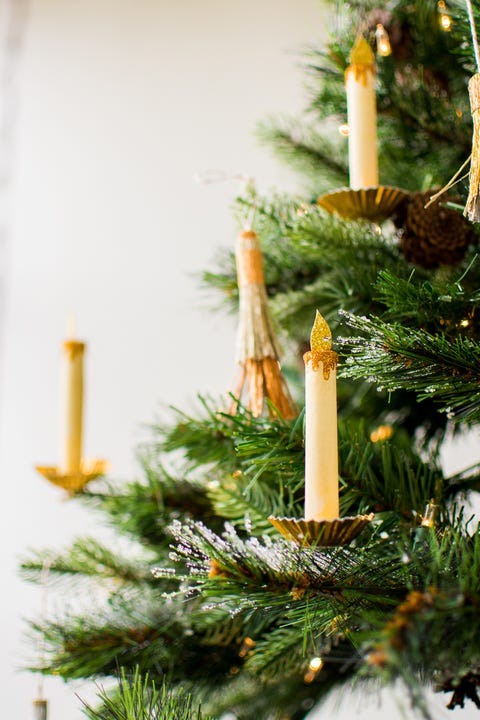 Skip the plastic clip-on candles and go for these DIY paper ones, which are just as elegant as the real thing
Gold Marbled Ornaments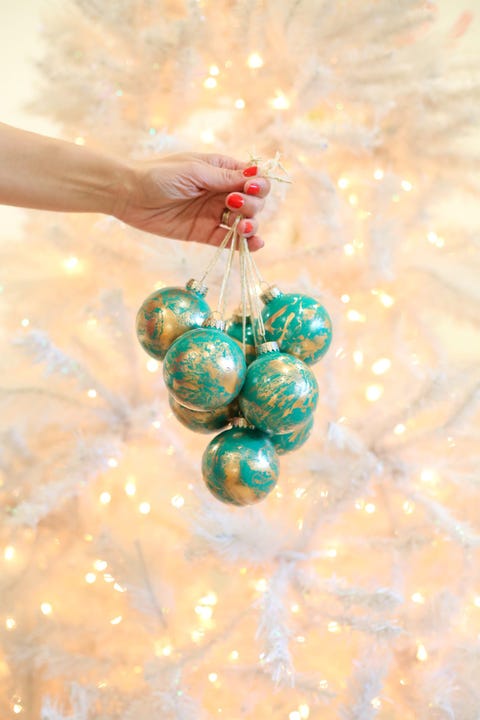 Because there's nothing like gorgeous marbled gold to add some sophistication to your Christmas tree.
Star Ornament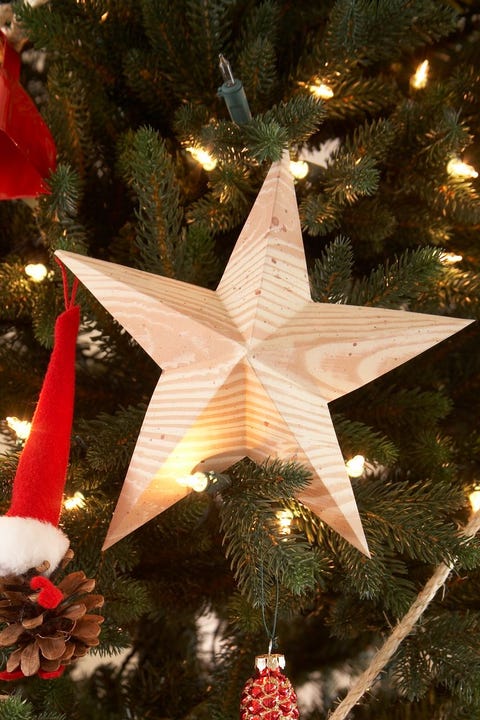 It might look like a sophisticated craft, but all it takes to make this surprisingly simple
Fluffy Santa Ornament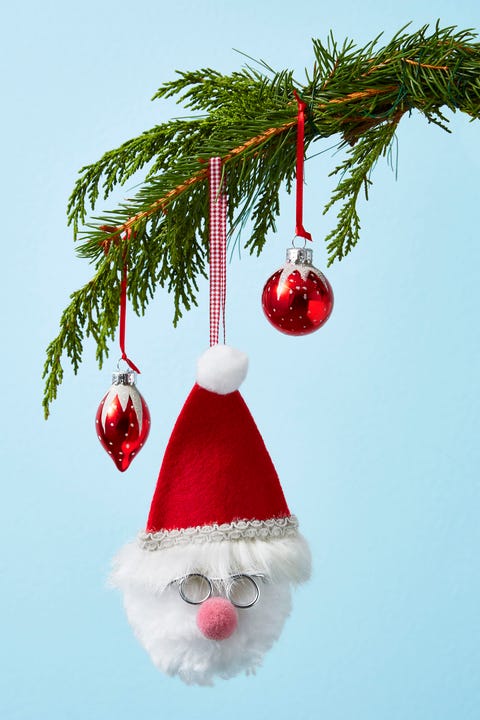 Santa's beard is looking a bit fluffier this year