Christmas Nativity Scene The nativity scene holds a special place for those who celebrate Christmas. While it may be something we set up as part of our Christmas decorations simply out of habit, it truly encompasses what this cheerful time is all about: the birth of Jesus Christ. Not only is it important for us to use the nativity scene as a way to remember what's really important during the holidays, but it is also a great way to teach the younger ones the story of Mary, Joseph, and baby Jesus in a more interactive way that they might understand better (and hopefully won't be able to break!).
These nativity sets are a great addition to any house during the holidays, regardless of whether you always go to Sunday mass or only go to church during the holidays. This Christmas, remind yourself of the reason for the season with one of these gorgeous nativity sets.
DIY Nativity Garland Kit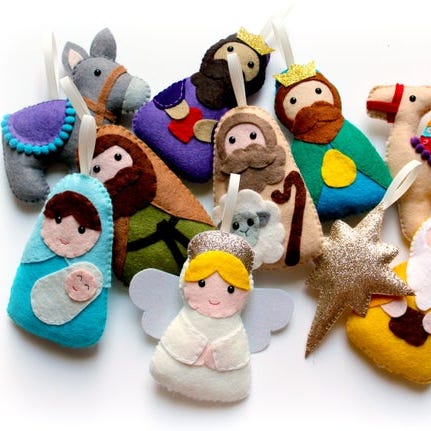 If you want to make your own nativity set, this kit includes everything needed to make a nativity garland.
Peace Nativity Scene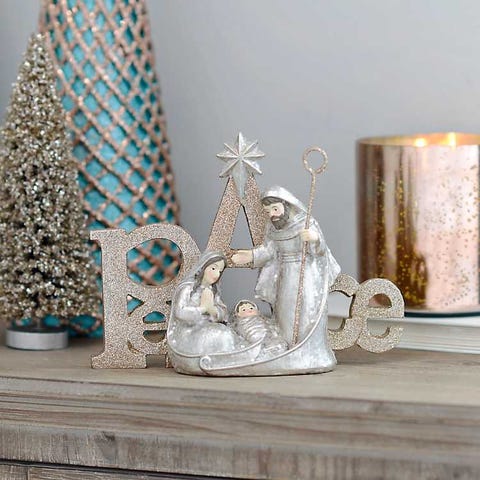 This nativity scene is combined with the word "peace" which is exactly what we'd like to bring into this holiday season.
Crystal Splendor Outdoor Nativity Scene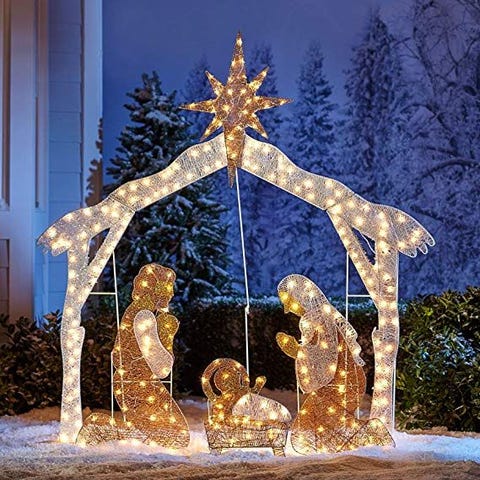 Your house will be the center of attention with this nativity set that includes over 250 lights