Christmas Lodge There is no better time of the year than Christmas as an opportunity to treasure family, love and hope as gifts from God. It truly is a miraculous season and one that inspires reflection about these blessings in my own heart and spirit.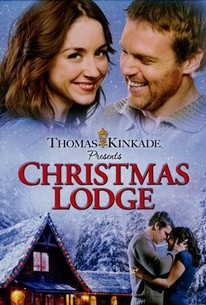 Christmas Lodge is a film dedicated to these divinely given human experiences and one that I believe you and your family can cherish as part of your holiday tradition. In addition to this family friendly movie I also hope you will enjoy my artistic interpretation of the story's meaning in my painting which is also titled Christmas Lodge, depicting a warm home on a cold evening.
With lights glowing and hearths burning, the lodge welcomes the winter traveler. Promises of hot chocolate, friendly smiles and heartfelt hugs await those who enter. I wish that family, love and hope be your gifts this Yuletide season. Merry Christmas and may God bless you in all you do!