Christmas Lights The holidays are a joyous time—friends and family, food, festive decorations (once they're up, that is). Before you can actually enjoy them, you have to deal with the frustrations of burned-out bulbs, tangled wires, colors that don't pop. One solution to kick off your holiday a little more smoothly is to start with the right lights. To help, we've tested some of the most popular LED and incandescent strings of lights to help sort out the differences.
Warm White LED Christmas String Lights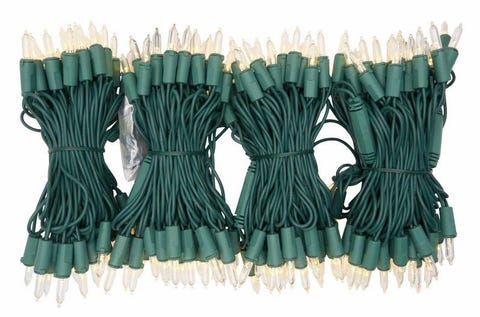 These lights from Yuletime are basically just like traditional mini lights, except with LEDs in bulb housings replacing the incandescent bulb.
PROS
Traditional looking bulbs
CONS
Possible flickering as lights get older
Mini Christmas Lights, Multicolor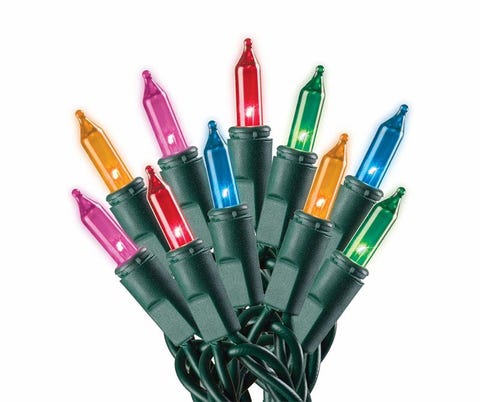 multicolor Mini Lights are just like the colored Christmas lights you grew up with. The amber, red, green, blue, and purple lights give off a nostalgic glow that takes us right back to the '70s—depending on your age, mileage may vary.
PROS 
Traditional incandescent bulbs
Steady-on or blink modes
CONS
May become finicky over time