Christmas Food A merry Christmas to everybody! A happy New Year to all the world!  Hallo here!  Whoop!  Hallo!"
Ebenezer Scrooge in Charles Dickens, 'A Christmas Carol' (1843)
"I am going to church, Watson. I believe such attendance was a prominent element of the Christmas season before the giving of gifts and the consumption of certain fowl became de rigueur?"
Sherlock Holmes, 'The Adventure of the Man Who Never Laughed' by J.N. Williamson (1996)
"The cold within him froze his old features….He carried his own low temperature always about with him; he iced his office in the dog-days, and didn't thaw it one degree at Christmas."
Charles Dickens, 'A Christmas Carol' (1843)
"A woman voting for divorce is like a turkey voting for Christmas."
Alice Glynn
"Christmas, children, is not a date. It is a state of mind."
Mary Ellen Chase (1887-1973)
"If I could work my will every idiot who goes about with 'Merry Christmas' on his lips, should be boiled with his own pudding, and buried with a stake of holly through his heart. He should!"
Ebenezer Scrooge
"Bad hair day?  You're a virgin, you've just given birth, and now three kings have shown up — find out the happy ending at a church near you."
From a 1996 Christmas advertising campaign of the Christian Advertising Network, meant to attract people to churches.
"Oh look, yet another Christmas TV special! How touching to have the meaning of Christmas brought to us by cola, fast food, and beer conglomerates. Who'd have ever guessed that product consumption, popular entertainment, and spirituality would mix so harmoniously? It's a beautiful world all right."
Bill Watterson, author of Calvin & Hobbes comic strip.
"People are so worried about what they eat between Christmas and the New Year, but they really should be worried about what they eat between the New Year and Christmas."
unknown
"There is a remarkable breakdown of taste and intelligence at Christmastime.  Mature, responsible grown men wear neckties made of holly leaves and drink alcoholic beverages with raw egg yolks and cottage cheese in them."
P.J. O'Rourke
"In my experience, clever food is not appreciated at Christmas. It makes the little ones cry and the old ones nervous."
Jane Grigson
"It is now Christmas, and not a cup of drink must pass without a carol; the beasts, fowl, and fish come to a general execution, and the corn is ground to dust for the bakehouse and the pastry: cards and dice purge many a purse…..now, good cheer, and welcome, and God be with you."
Nicholas Breton, English poet (1555-1626)
Scottish poet William McGonagall (1830-1902) is widely hailed as the writer of the worst poetry in the English language. (Although he fancied himself the artistic equal of Shakespeare). Here are the last 2 verses of his 'Christmas Goose'
"Peggy, it is Christmas time,
So let us drive dull care away,
For we have got our Christmas goose,
So cook it well, I pray
No matter how the poor are clothed,
Or if they starve at home,
We'll drink our wine, and eat our goose,
Aye and pick it to the bone."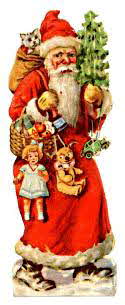 "Christmas? Christmas means dinner, dinner means death! Death means carnage; Christmas means carnage!"
Ferdinand the Duck in the Australian film 'Babe' (1995)

"It is a great Nostrum the composition of this Pasty ["Christmas Pye"]; it is a most learned Mixture of Neats-tongues, Chickens, Eggs, Sugar, Raisins, Lemon and Orange Peel, various kinds of Spicery, etc."
M. Missions Memoirs (1719)

"Hallo! A great deal of steam! the pudding was out of the copper. A smell like a washing-day! That was the cloth. A smell like an eating-house and a pastrycook's next door to each other, with a laundress's next door to that. That was the pudding."
Charles Dickens (1812-1870). 'A Christmas Carol'


"Now Christmas comes, 'tis fit that we
should feast and sing, and merry be:
Keep open house, let fidlers play.
A fig for cold, sing care away;
And may they who thereat repine,
On brown bread and on small beer dine."
from the 1766 'Virginia Almanack'


"When other Sin's grow old by Time,
Then Avarice is in its prime,
Yet feed the Poor at Christmas time."  
'Poor Richard's Almanack', December 1757

"Little Jack Horner sat in the corner,
Eating a Christmas pie.
He put in his thumb, and pulled out a plum,
And said, 'What a good boy am I?'"
Little Jack Horner, A nursery rhyme.


"Truffles are only really good after Christmas…..So let us allow ignorant fops, beardless gourmands, and inexperienced palates the perry triumph of eating the first truffles."
Grimod de la Reynière (1758-1838)

"At last the dishes were set on, and grace was said. It was succeeded by a breathless pause, as Mrs Cratchit, looking slowly all along the carving-knife, prepared to plunge it in the [goose] breast; but when she did, and when the long- expected gush of stuffing issued forth…."
Charles Dickens (1812-1870). 'A Christmas Carol'

Christmas in England: "For many of the islanders, this anniversary is memorable (apart from all religious significance) because it evokes a great slaughter of turkeys, geese and all kinds of game, a wholesale massacre of fat oxen, pigs and sheep; they envisage garlands of black puddings, sausages and saveloys . . . mountains of plum-puddings and oven-fulls of mince-pies….       On that day no one in England may go hungry …. This is a family gathering, and on every table the same menu is prepared. A joint of beef, a turkey or goose, which is usually the pièce de résistance, accompanied by a ham, sausages and game; then follow the inevitable plum-pudding and the famous mince pies."
Alfred Suzanne, 'La Cuisine anglaise et americaine' (English and American Cookery)

"There never was such a goose. Bob said he didn't believe there ever was such a goose cooked. Its tenderness and flavor, size and cheapness were the themes of universal admiration. Eded out by apple-sauce and mashed potatoes, it was a sufficient dinner for the whole family; indeed, as Mrs. Cratchit said with

great delight (surveying one small atom of a bone upon the dish) they hadn't ate it all at last! Yet every one had had enough, and the youngest Cratchits in particular were steeped in sage and onion to the eyebrows."