Christmas Eve Box    It's officially December now and Christmas is just around the corner. Have you had fun trying some of our Christmas crafts? If you're looking for some fun and easy craft ideas be sure to see our post which has over 50+ Christmas Crafts for Kids. Today we're going to share a really fun Christmas Eve tradition idea with you – a Christmas Eve Box!
What is a Christmas Eve Box?
A Christmas Eve Box is a small box or crate gifted to your children the day before Christmas. It can also be given the day after Thanksgiving or the first day of December. It can be filled with whatever goodies you like! This often becomes a yearly tradition and makes the night before Christmas something special to look forward to! We love how this makes Christmas even more magical and fun for your little ones.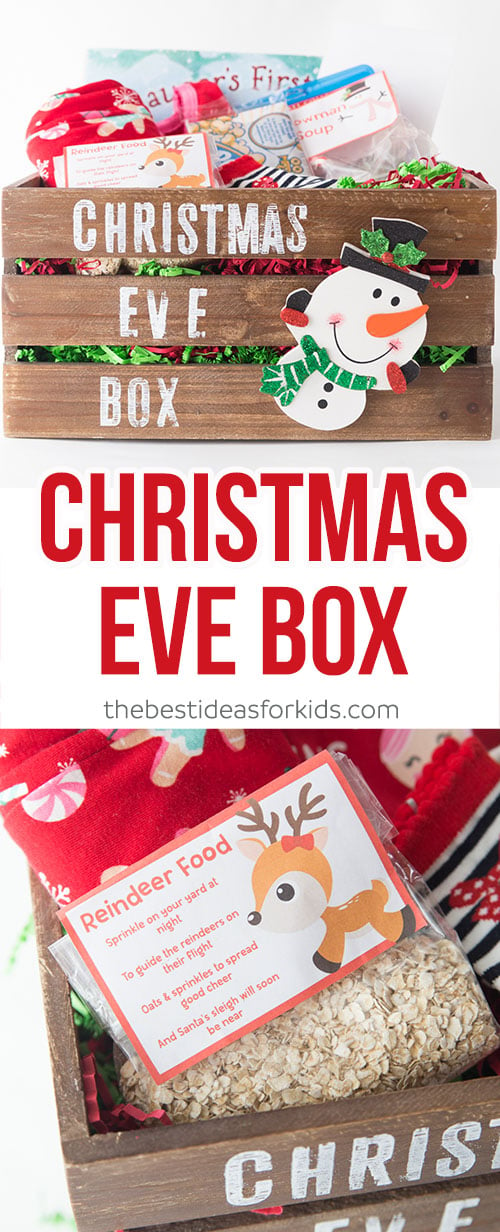 We first learned about this tradition this year and thought it was such a fun idea we wanted to do a tutorial on how to make your own personalized Christmas Eve box. We have also included FREE PRINTABLES of a Santa Letter, Reindeer Food and Snowman Soup for you to print out and make your box extra special!