We have a wonderful collection of Christmas clipart black and white today! There is something for everyone who loves Mid-Century Mod Graphics – Snowy Window and Sleigh scenes, adorable Holiday Puppies, Christmas Tree Silhouettes, and Beautiful Merry Typography. Especially enjoyable are the heartwarming images of family members enjoying the festive spirit of the holidays, but all of them really capture the special joy of the season! These were scanned mostly from a rare Printer's Catalog circa 1941/1942. Perfect for your handmade holiday cards and scrapbooks! Retro Santas can be found on this post HERE if you're looking for them.
New Christmas Clipart Black & White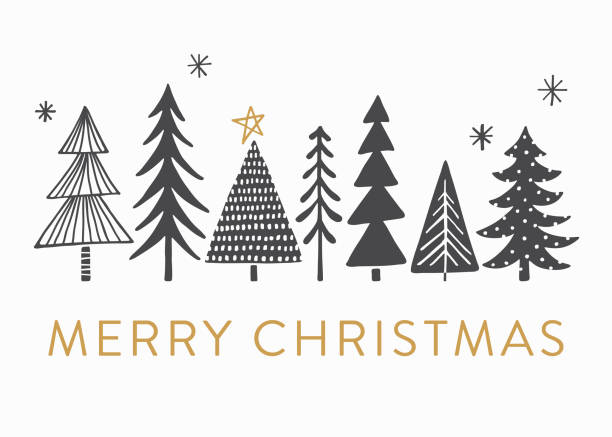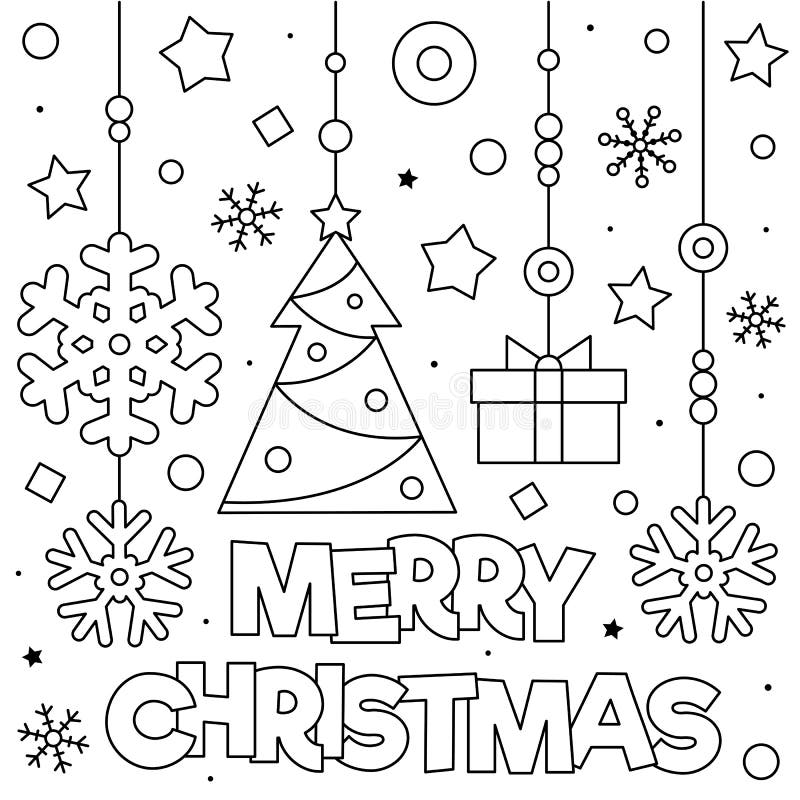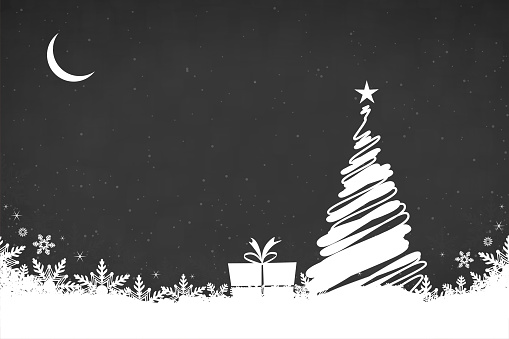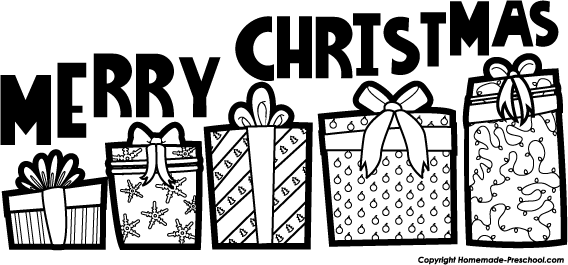 RETRO CHRISTMAS CLIP ART WITH PEOPLE
This is the latest addition to this collection. A little Christmas in July this week! We have a black and white Christmas clipart tree for you today. The tree is decorated with candles, balls, and a star. The branches are covered in snow, and it's an outdoor tree. Dickens-style clothing is worn by some people in front. A banner with a holiday greeting is held up as they sing Christmas Carols. Charming!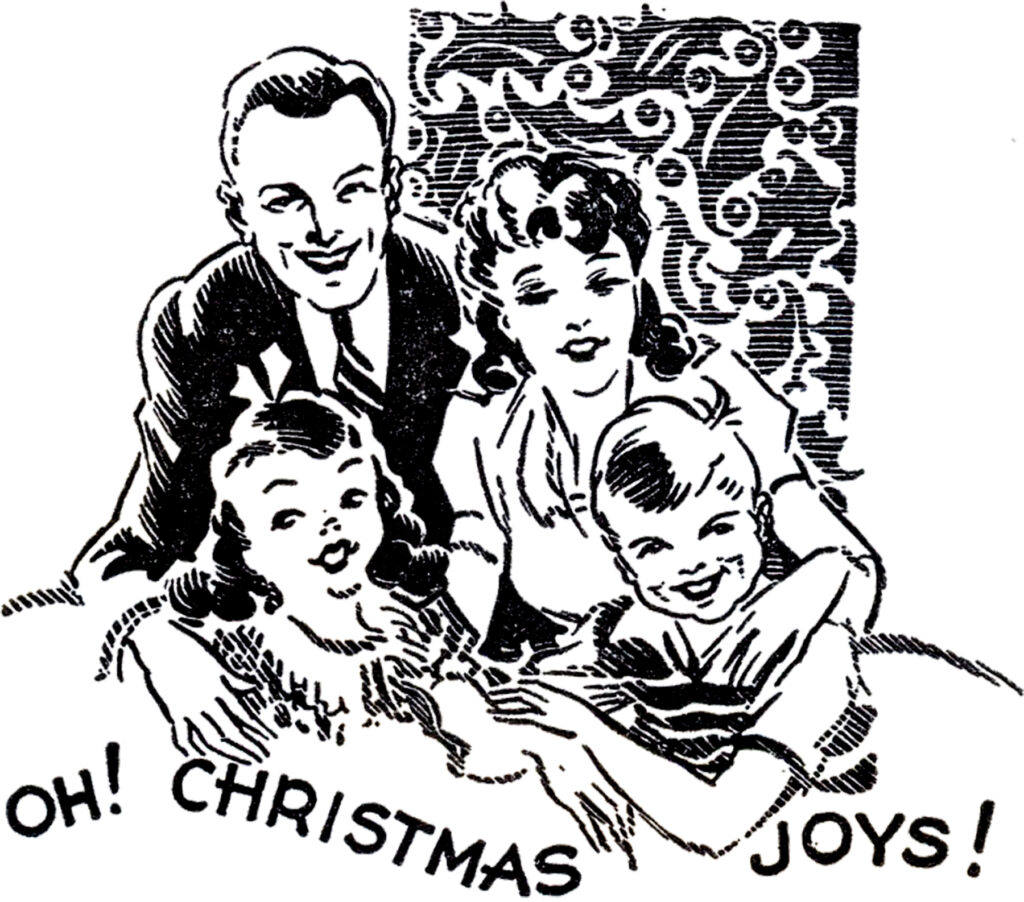 Above is a fun Retro Family Christmas Image! Shown is a nostalgic Black and White Illustration of a happy young family with big smiles on their faces who are enjoying Christmas festivities. Written below them is, "Oh! Christmas Joys!" So nice!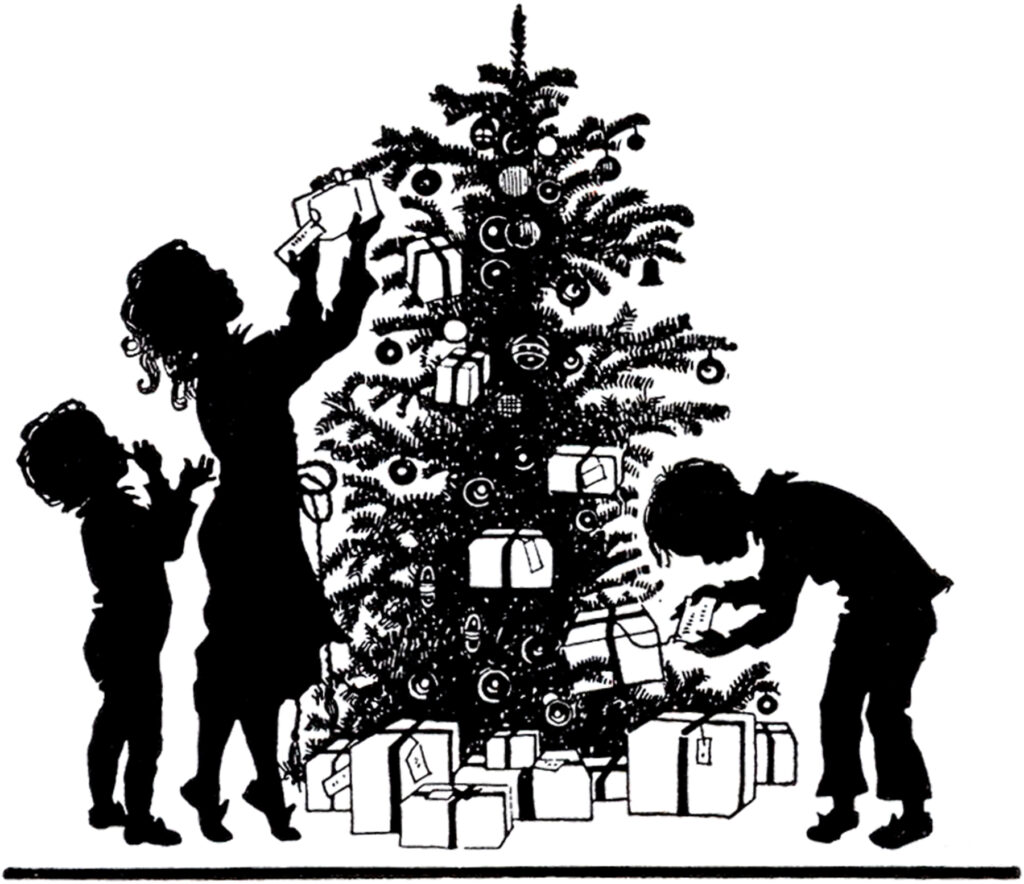 Here we have a cute Christmas Morning Silhouette Image! This is a black and white illustration of a darling Silhouette showing three Children on Christmas morning. They are excitedly selecting Gifts from on and under the Tree!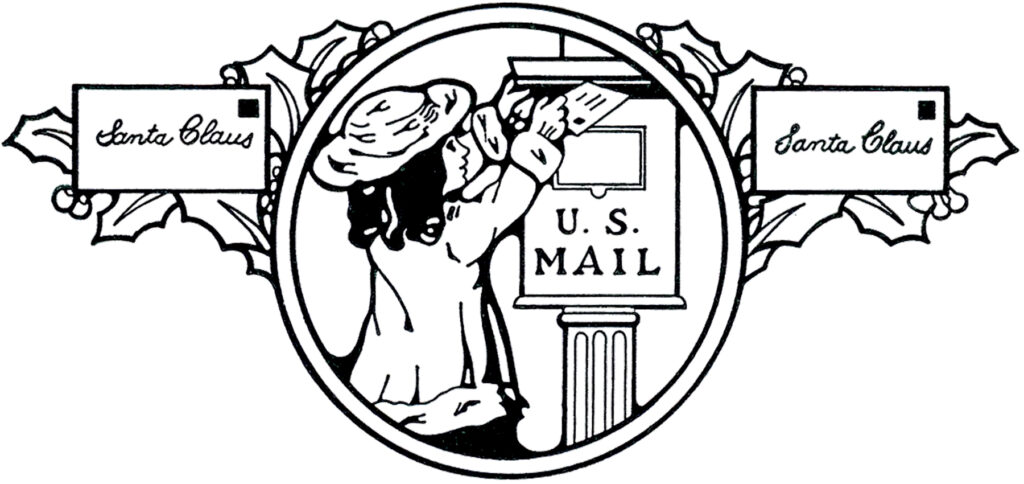 This is a Cute Letter to Santa Clip Art Image! It was scanned from a Circa 1915 Printer's Book. Featured above is a fun black and white drawing of a little Girl mailing her letter off to Santa Claus! This would be a fun one to color in!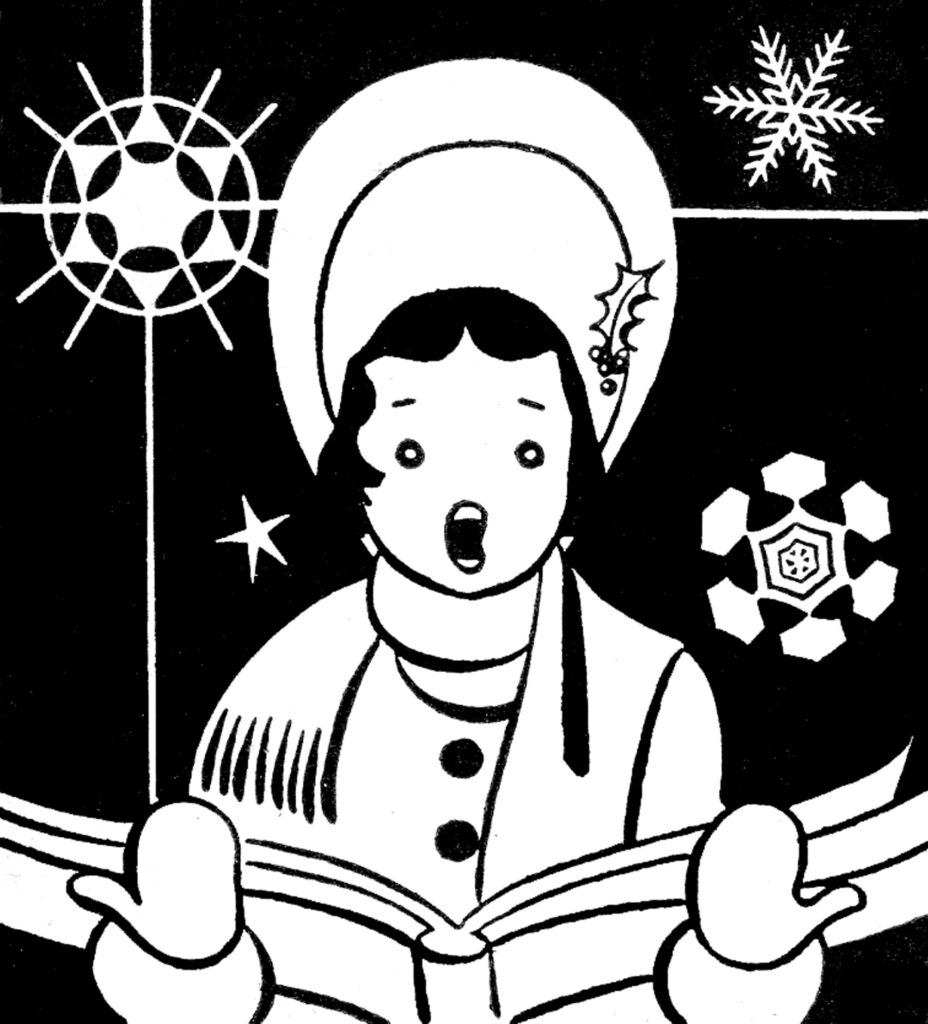 Displayed here is a cute Retro Clip Art Graphic, showing a Caroler Girl Singing from a Song Book! I love the Star and Snowflakes on this one as well. Cute!
RETRO BLACK AND WHITE CHRISTMAS CLIPART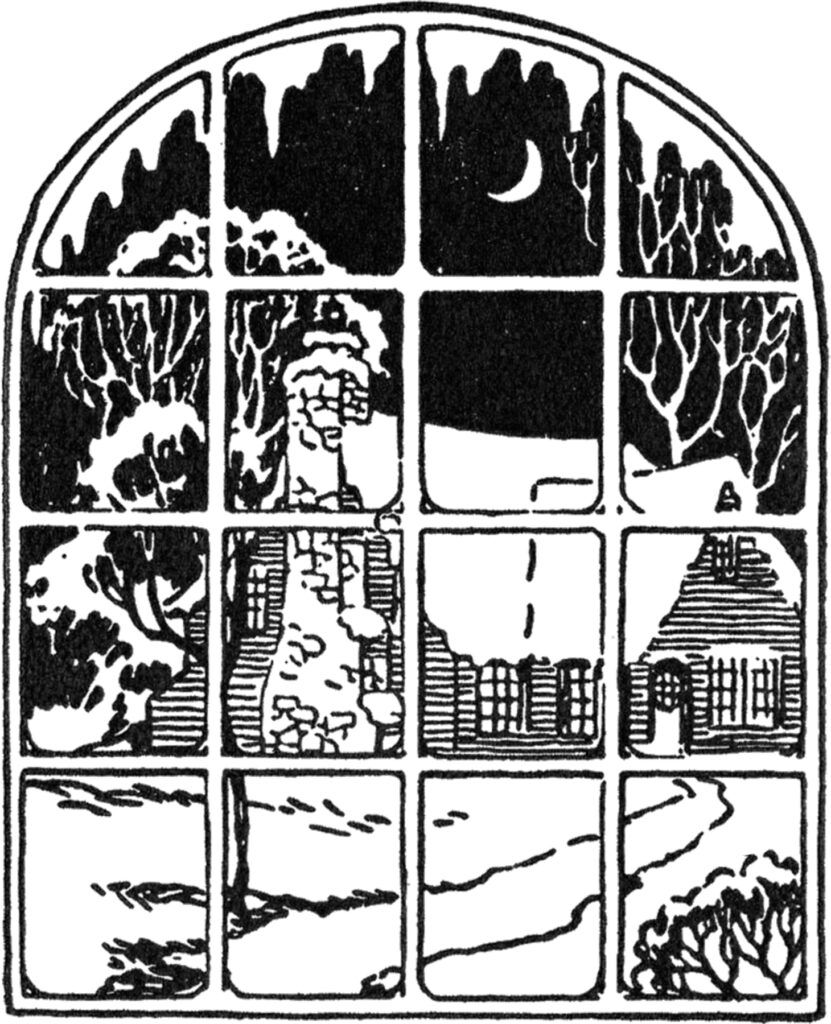 Featured above is a lovely Vintage Snowy Window Image! Shown is a nostalgic Black and White Illustration of an Arched Window and a Snow covered Log Cabin! Such a charming scene! Scanned from an old Circa 1941 Printer's Catalog, what a perfect winter scene displayed here! The catalog does not appear to have ever been copyrighted, as there is no copyright mark on it.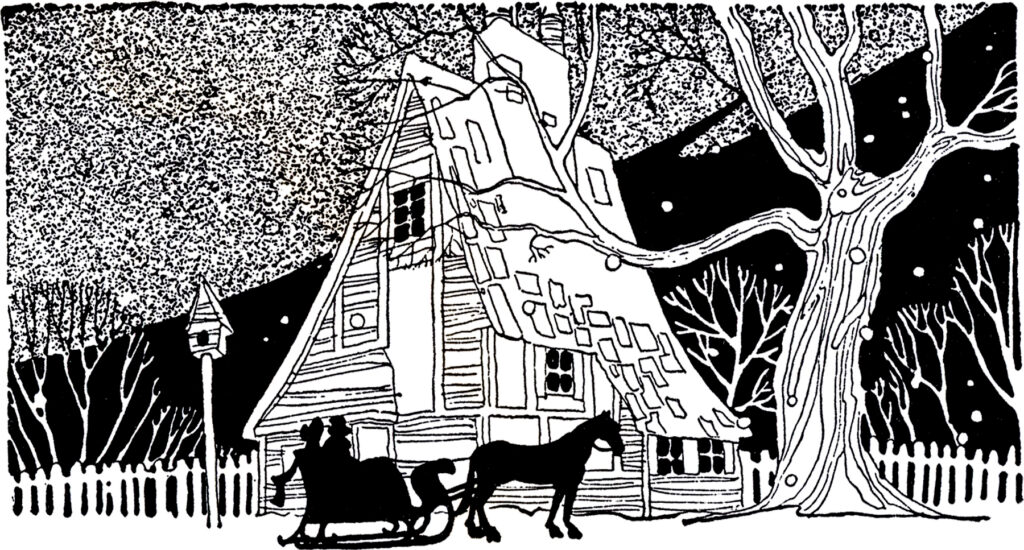 Here we have a beautiful Vintage Sleigh Scene! Pictured above is a Black and White Illustration of a charming Horse and Sleigh scene next to a house with fence and even a birdhouse. The Silhouette makes it extra special I think!
ADORABLE CHRISTMAS PUPPIES IMAGES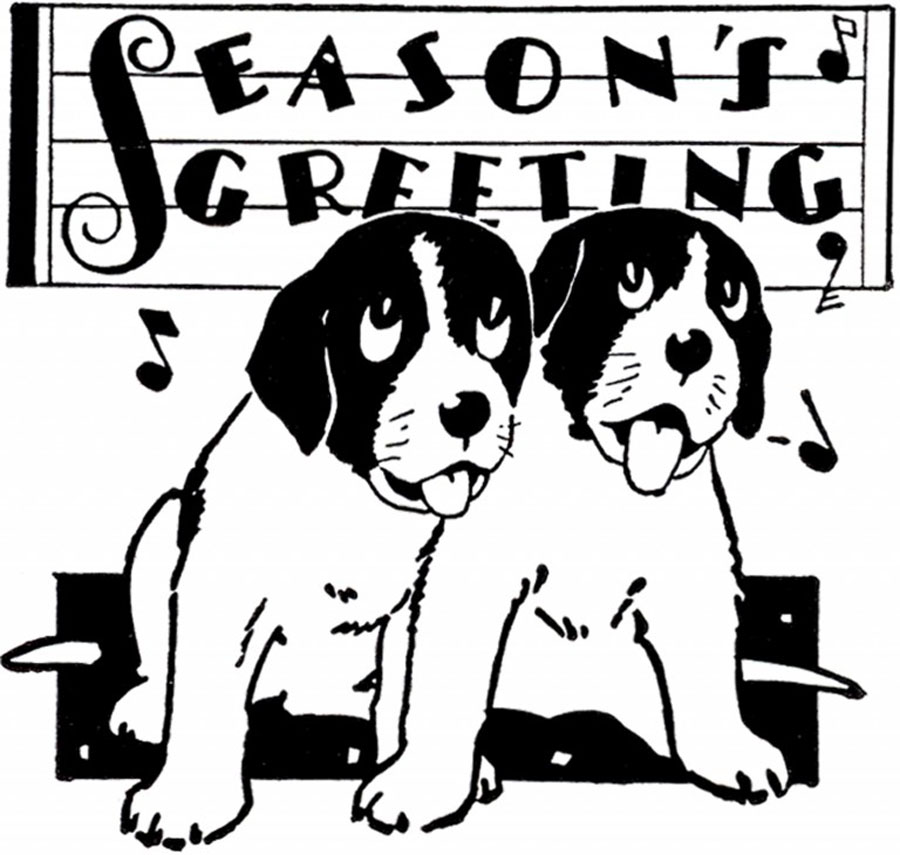 Pictured above is an adorable Retro Christmas Puppies Image! This is a black and white illustration of two darling Puppies underneath a banner reading, "Seasons Greeting" along with some musical notes! This one was also scanned from the rare and superb Circa 1941/1942 Printer's Catalog.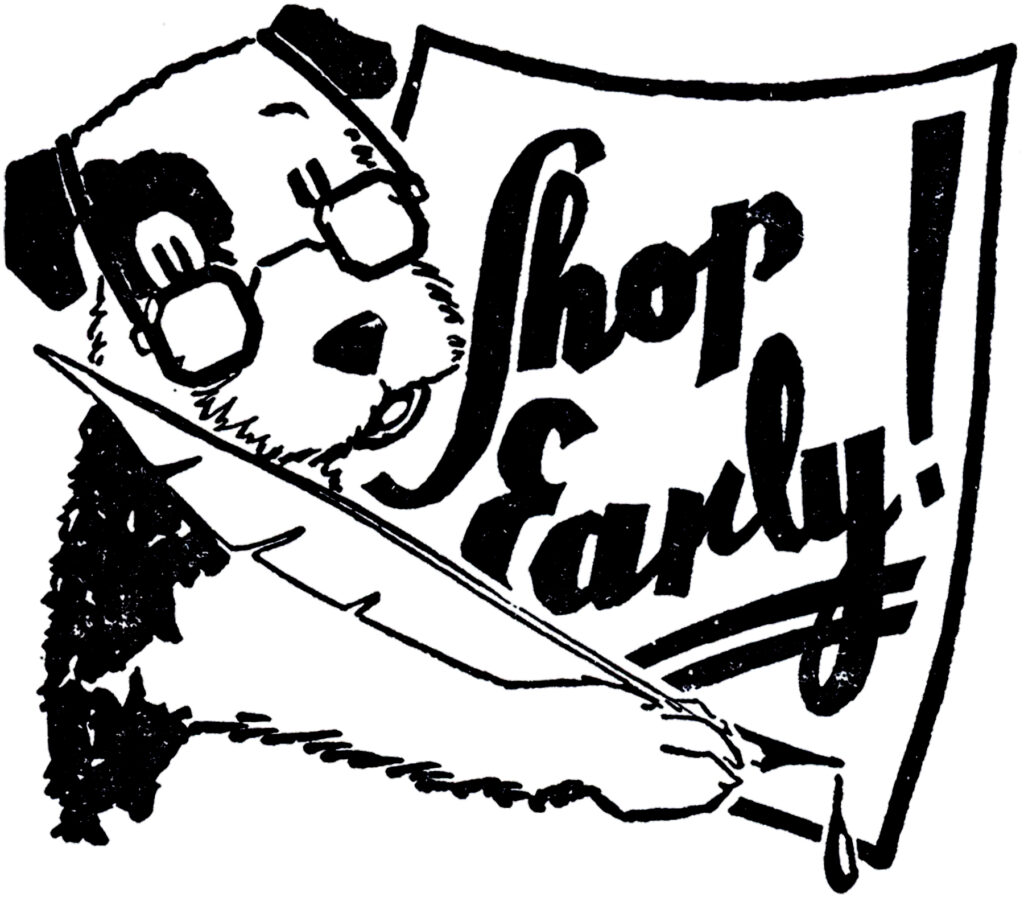 Above is a fun Vintage Shopping Sign Image! Displayed is a scholarly looking cute little Dog wearing glasses, who is Painting a Holiday Shopping Sign. The Sign says, "Shop Early." I thought this one was pretty timely with Black Friday coming up soon!
RETRO CHRISTMAS TREE SILHOUETTES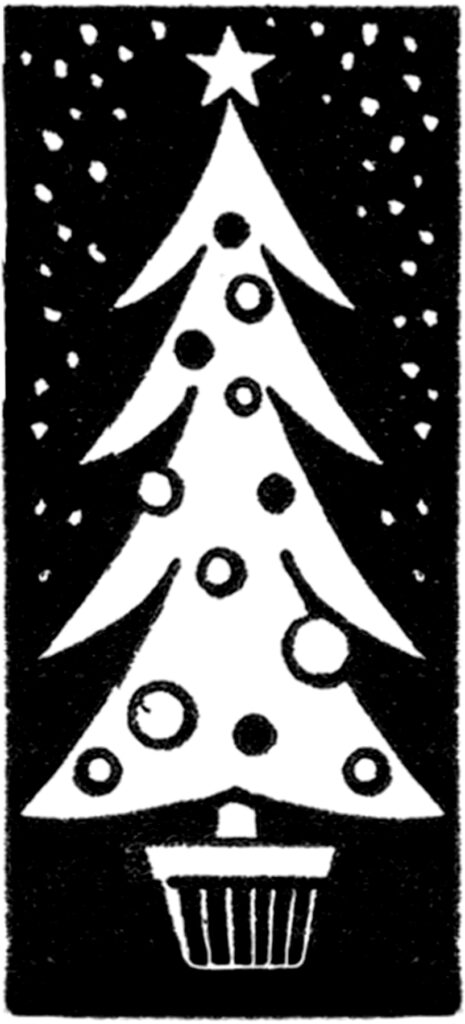 Here is a cute little Funky Retro Christmas Tree Image! Scanned from a 1940's Vintage Printer's Book in my collection, this one features a darling Black and White picture of a Tall Skinny Christmas Tree, with a Star on top of it!

This is a Christmas Tree Silhouette Border Image! The fun image was also scanned from the same 1940's Vintage Printer's Book. Featured above is a darling Black and White Border of six Christmas Tree Silhouettes and five Stars!
VINTAGE CHRISTMAS TYPOGRAPHY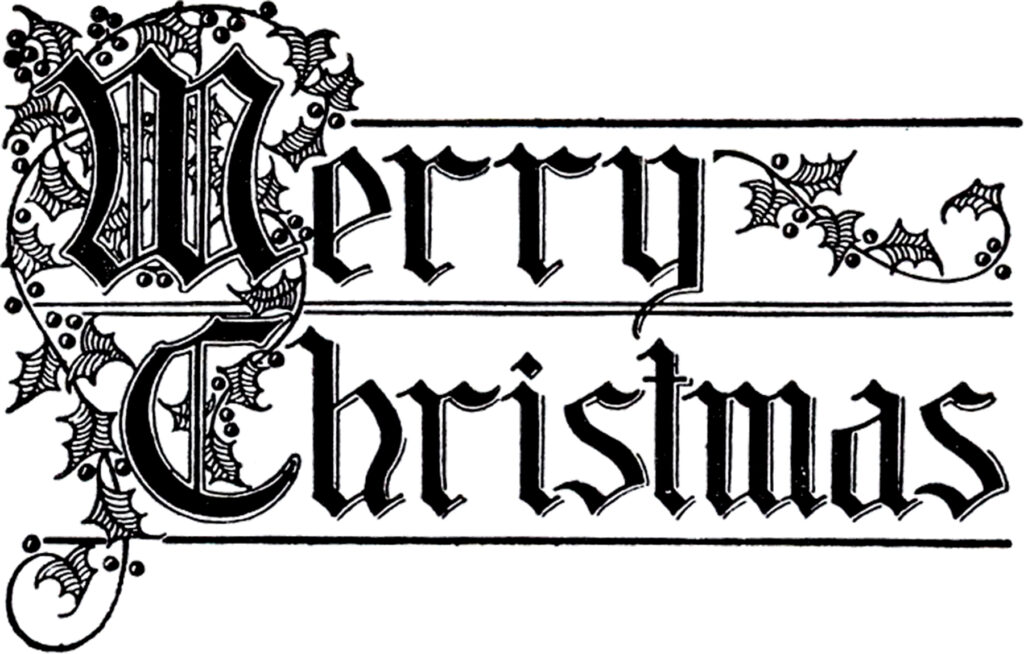 This is a Merry Christmas Typography Image! Seen here is a black and white illustration of an Old World looking Christmas Greeting with beautiful Lettering. I love the Holly scrolls embellishing this graphic!
MOD REINDEER ORNAMENTAL ILLUSTRATION

We have an amazing retro Christmas image for you today. It has such a great retro look to it! This recipe was taken from a Vintage Holiday Recipes booklet, which was actually distributed by a power company. The booklet has no copyright date, but from the clothing and appliances that are illustrated in it, I would guess it dates from either the late 1950's or the early 1960's. In any event, these kinds of illustrations are so popular today. This mod looking reindeer and the ornamentation, like the Holly Leaves, Berries, Stars, and Christmas Balls, is so impressive! Let's hope you like it!
Here is a fun curated collection of Retro Black and White Christmas Clipart!