Cheshire Cat Quotes: And how do you know that you're mad? "To begin with," said the Cat, "a dog's not mad. You grant that?" I suppose so, said Alice. "Well then," the Cat went on, "you see a dog growls when it's angry, and wags its tail when it's pleased. Now I growl when I'm pleased, and wag my tail when I'm angry. Therefore I'm mad.
Best Cheshire Cat Quotes 2021 For You
Cheshire Cat has a point here. The only way for you to find out that you are mad is if you are doing things the other way. However, with how unique a human's personality is, does this really still apply today? Just because you do things differently, does it really entail madness?
We're all mad here. I am mad; you are mad.
This is probably the answer to the question we posed before this. The reason why we are not considered mad, even if we do things differently compared to the norm, is that we are all made in our own unique ways. Our own individual brand of madness is what makes us all unique in our own way.
'Have I gone mad?' 'I am afraid so, you are entirely bonkers. but I will tell you a secret… all the best people are.'
Of course, if you do not have some sort of madness in you, you are simply just like any other. That is why the mad people are the best people. They are unique and different compared to all of the other people out there.
Alice asked the Cheshire Cat, who was sitting in a tree, What road do I take?
The cat asked, Where do you want to go?
I don't know, Alice answered.
Then, said the cat, it really doesn't matter, does it?
READ MORE
If you are wondering where you want to go, just ask yourself if you really intend to go someplace else. If not, then you should very well take yourself to where your feet are going. That is the sense of adventure you might want to have if you are unsure of where you want to go in life.
How do you run from what is inside your head?
To answer the question, you probably cannot. Whatever is inside your head forms a part of you. Facing whatever is inside your head is the only way for you to actually confront your own demons.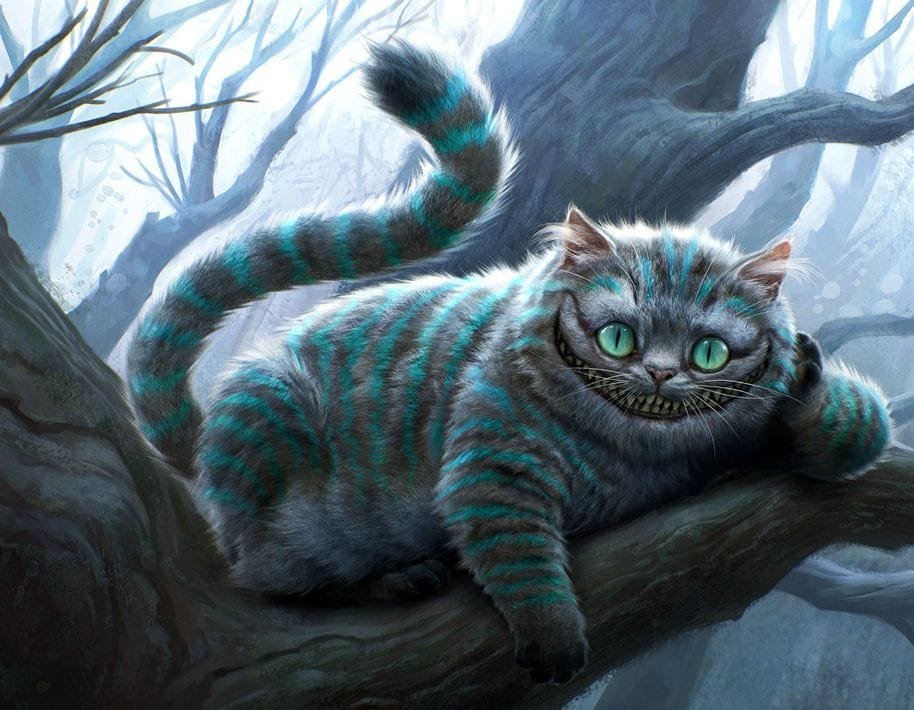 I knew who I was this morning, but I have changed a few times since then.
The moment you wake up, you know who you are because you are simply a product of whatever happened yesterday. However, the experiences you will have during the day will gradually change you to make you a totally different person compared to what you were when you woke up.
I don't like the looks of it,' said the King: 'however, it may kiss my hand, if it likes.'
'I'd rather not,' the Cat remarked.
Just because the king did not like how the Cheshire Cat looked, it does not mean that the Cat actually was in a position low enough to want to kiss the king's hand. Put yourself in such a situation and never stoop down to a lower level, even if someone does not like you.
Imagination is the only weapon in the war with reality.
Reality can be very boring and ordinary. At times, it puts us in place we really do not like or enjoy. But the only way for you to fight off what you are experiencing, in reality, is to make sure you have an amazing imagination that can take you to places you would never have been to have you relied merely on what reality offers you.
I'm not crazy. My reality is just different than yours.
People view reality differently. Every person is unique in his or her own way. That is why those who have a unique sense of reality are not exactly crazy as society would want to describe them.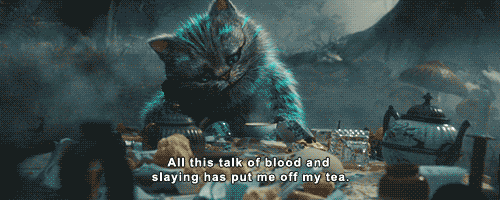 Only a few find the way, some don't recognize it when they do – some… don't ever want to.
When we are trying to find our place in life, keep both eyes open and make sure that your mind is just as open to any kind of possibility. That is because we really cannot tell whether or not life is already showing us the right path. In some cases, there are people who do not eve want to accept that life is already showing them the correct path to take.
You are too naïve if you do believe life is innocent laughter and fun.
Happiness might be the ultimate goal in life, but you have to understand that life is not just all about being happy. To be happy, you have to go through a lot of crying nights and a lot of tough times. It was only when you were able to drag yourself out of the mud that you can actually accept happiness wholeheartedly.
Every adventure requires a first step.
The adventure just does not start out of anywhere. It reveals itself to us as a path you might want to take. And for you to take yourself on an adventure, you actually have to make that first step towards the adventurous path.