Black History Month Germany
Black History Month Germany: Black History Month is observed in the United States every February since 1976, but Black history goes beyond its borders. There are many links between Africa and Germany and Austria, even if it is not the first place that comes to mind when discussing African American history.
Black History Month Germany 2022
In Britain, Canada, and the United States, Black History Month (BHM) events are widely known and celebrated annually. Germany, however, has roots in Black History Month as well. In 2014, Black History Month in Berlin will celebrate its 30th anniversary, becoming a tradition for the Black German community. This celebration was initiated by members of the Black German organization, ISD or the Initiative of Black Germans in 1990, Black History Month represented a clear manifestation of African diasporic politics and solidarity, with themes ranging from Black German history to African literature in Europe to South African Apartheid to U.S. Civil Rights activism. Members of the BHM committee, including representatives of ISD and other minority organizations, actively made these events cultural and political as well as intellectual. At these events, Black Germans, Africans, African Americans, and other People of Color from Brazil and Britain (to name a few), produced and disseminated knowledge and attendees learned about the diversity of African diasporic histories in Europe and beyond. Thus, BHM represented a culture of everyday intellectualism that marked Black Germans as thinkers and doers. Starting in Berlin and spreading to Hamburg, Frankfurt, and Munich, these annual events emboldened Black Germans to pursue a spatial politic that showed their resilience and agency and rooted them in both the German nation and the global diaspora.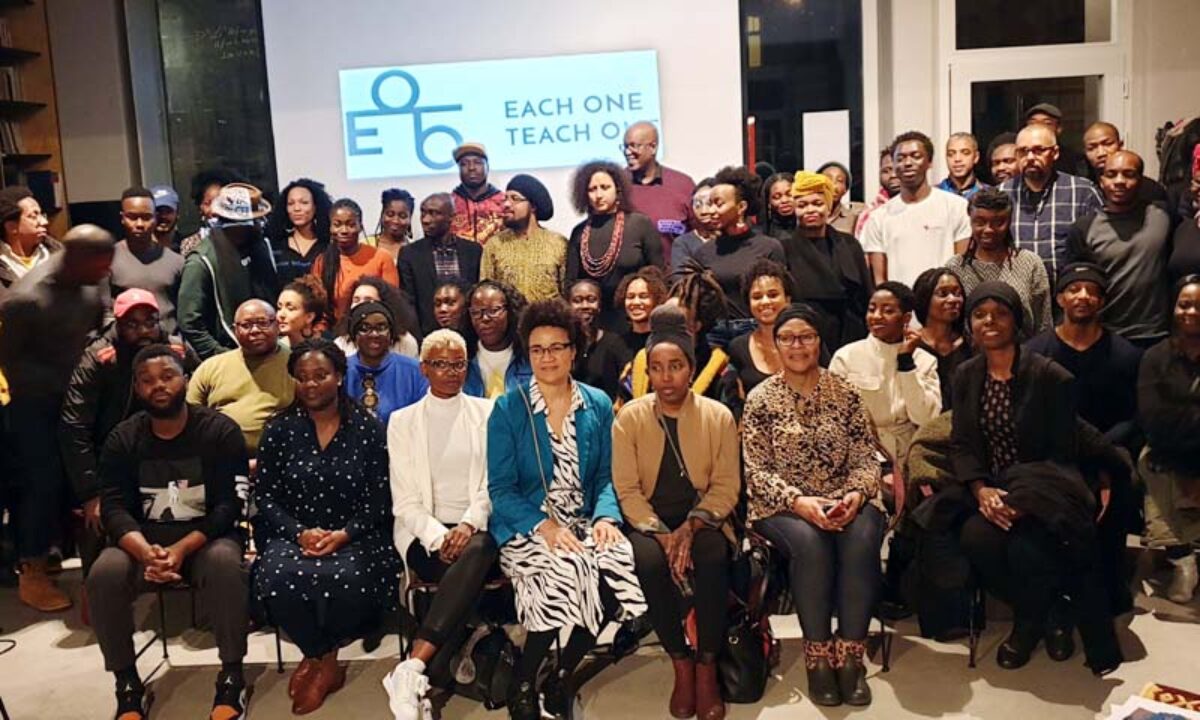 As part of the broader Black German movement, BHMs brought together people from a variety of backgrounds. In West and East Germany, Blacks were often scattered across white neighborhoods, with limited or no contact with other Blacks. They were often mixed-race individuals with roots in the Caribbean, Latin America, Africa, and the United States. Occasionally, they were also non-Black People of Color, like Asian Germans, who viewed Black as a political identity for solidarity against racism. Moreover, the BHMs provided Black Germans with opportunities to socialize and establish connections with their diverse counterparts.
The Black German BHMs served as a grassroots diasporic organizing movement that engendered new cultural and political practices and made Blackness visible within the white national polity. Within the Black German community, ISD's BHM soon became a source of continuity, sociability, and kinship. Reflecting the goals and perspectives of members within the movement, these annual events also formatively shaped Black German claim-making, community building, and knowledge production, providing an avenue through which to acknowledge the contributions of Black Germans in the past and present.
BHM events, along with other activities and organizations, shaped Berlin as the center of the German black movement.Berlin was one of the major cities at the intersection of culture and politics around the world. In fact, the 1980s brought writers, artists, and filmmakers from across the African diaspora to Germany, although this is not to say that earlier diasporic connections and exchanges didn't exist. However, in the 1980s, a larger number of Africans, especially from Ghana, South Africa, Uganda, Namibia, Kenya, and Sierra Leone, wrote, lived, worked, and survived in Berlin. According to Black German writer and activist Philipp Koepsell, "it was the activism, solidarity work, and leadership of African students that created the conditions for the evolution of a modern Black German movement." 2 African American artists, filmmakers, and writers were also prominent in the city. In this way, Black German activists and intellectuals tapped into and built upon earlier grassroots diasporic networks already in place in Berlin.
In addition to grassroots diasporic activism, Black Germans used " diasporic resources" from the United States in building the BHM. The BHMs were inspired by African American historian Carter G. Woodson's " Negro History Week " in 1926. In almost all Berlin Black History Month programming from 1990 to 2000, Woodson is mentioned. ISD-Berlin members Danny Hafke, Roy Wichert, and Mike Reichel, along with African American Patricia Elcock, organized the first one in 1990. Their efforts must also be viewed in the context of the rising tide of xenophobia and racism in both Germany before and after the fall of the Berlin Wall and the need to demonstrate the existence of people of African descent in Germany, thereby challenging their erasure. The BHM committee has been filled with new faces and old faces throughout the years. BHM celebrations began in 1992 and ranged from several weeks to about a month in length, with a variety of minority activists and groups involved. Through these events, the organizers shared their commitment to connecting with people and traditions across the diaspora.
The BHMs were aimed at challenging Germany's amnesia about racism and exploring and sharing different African diasporic cultures and histories, a point that was often emphasized throughout the programs. They did so by focusing on often overlooked and forgotten narratives about Black Germany and Black Europe. Some early panels on South African Apartheid featured prominently. Moreover, they also tackled the themes of civil unrest and inequality in Mozambique, the Southern Sahara, Nigeria, and Somalia, demonstrating their interests in other countries on the African continent. They promoted the acceptance and circulation of their ideas as well as changing public perceptions about Africa and the struggle to end Apartheid. During Black History Month, ISD activities promoted its goal of using history as a tool for diasporic recovery, awareness-raising, and critical exchanges, as well as signaling that Germany was also a site for Blackness and diasporic politics.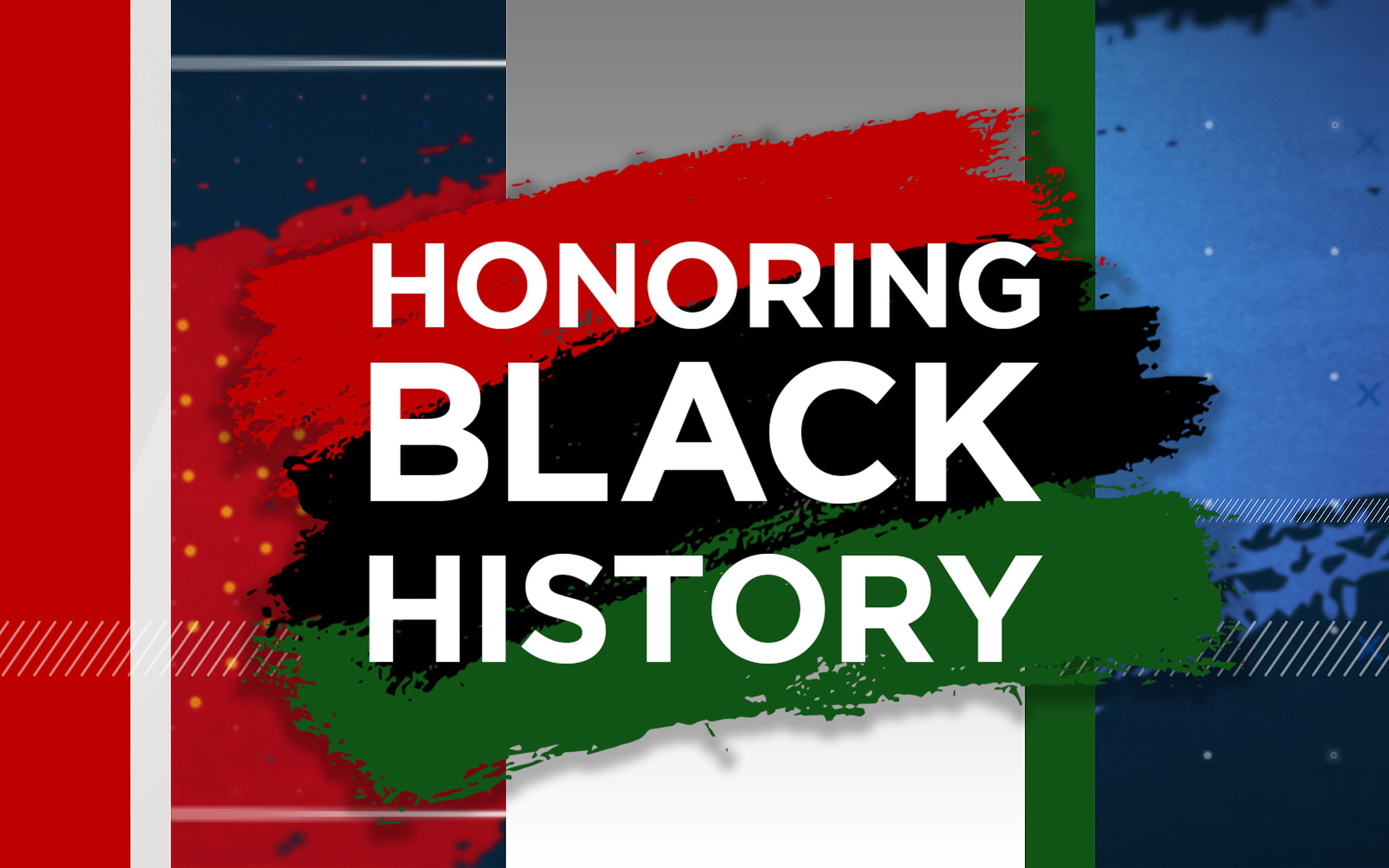 Undoubtedly, these annual events emphasized African and its diaspora perspectives that promoted Black internationalism. The BHMs enabled Black Germans to produce "corrective narratives", encourage and promote the study of Black history along with public outreach, and engage in intellectual activism. In addition to being intellectual and pedagogical sites, they sought to inform the Black German community and the general public about the existence of individuals across the diaspora, including in Germany. In Black Germany, activists and intellectuals defined their place and fought for public spaces for Black thinking. They imparted knowledge and demonstrated their work through lectures, exhibitions, performances, poetry readings, film screenings, theater productions, panel discussions, and children's activities-all of which served both educational and entertaining purposes. Their refusal to allow German racism to displace or silence them was based on occupying a variety of spaces and centered on different forms of Blackness. The annual celebrations also showed how much intellectual work Black Germans invested into them and signified how much their everyday intellectual culture constituted part of their grassroots diasporic activism.
The BHMs were acts of solidarity and affirmation that sought to empower and encourage Black German organizers and participants. Black Germans opened activities to their white compatriots and a larger public for a modest fee that changed from year to year. BHM celebrations also demonstrate how the annual event sustained Black Germans' antiracist efforts and provided them with a sense of belonging, especially among their Black compatriots and other people of color within and beyond Germany. Indeed, Black Germans' involvement with the events facilitated the shaping of identities, perspectives, and activism in their larger movement.
A number of factors, including funding, led to the Berlin BHM's closure by 2001. The Institute for Cultural Diplomacy and the German Federal Agency for Civic Education hosted one in 2009, once again, in Berlin. Since 2011, the BHMs have taken place at the Werkstatt der Kulturen, a convention center and community space that offers diverse multicultural programming and activities. Though no longer sponsored by ISD-Berlin, these events still feature Black German activists and intellectuals as well as other antiracist organizations and continue to foreground global African diasporic themes. This year, Werkstatt der Kulturen collaborated with Ballhaus Naunynstraße, a post-migrant and theater hub, Each One, Teach One, an African diasporic library, and Savvy Contemporary, an artistic public space in the neighborhood. The BHMs in Berlin, like their counterparts across the diaspora, embody the rich legacy of Black German diasporic activism, intellectualism, and internationalism through which they created spaces for themselves, their community, and others.
Nigel Asher, "Die Geschichte des Black History Month in Deutschland," in

Spiegel Blicke: Perspektiven Schwarzer Bewegung in Deutschland

, ed. Denise Bergold-Caldwell, Laura Digoh, Hadija Haruna-Oelker, Christelle Nkwendja-Ngnoubaumdjum, Camilla Ridha, and Eleonore Wiedenroth-Coulibaly (Berlin: Orlanda Frauenverlag, 2016), 46.

↩

Philipp Khabo Koepsell, "Literature and Activism," in

Arriving in the Future: Stories of Home and Exile: An Anthology of Poetry and Creative Writing by Black Writers in Germany

, ed. Asoka Esuruoso and Philipp Khabo Koepsell (Berlin: epubli, 2014), 42.

↩
---
I have written previously on this topic in "Black History and Germany," where I outlined the little-known history of Blacks in Germany, starting with Ghana-born Anton Wilhelm Amo, who earned his Ph.D. at the University of Halle in 1729. In that article, I also mentioned some African Americans, but here we want to focus specifically on the American-German connections of some famous and not-so-famous African Americans. (For more about Amo, see this medium.com page: Anton Wilhelm Amo, A Black Philosopher in 18th Century Europe.) Some were born in Germany and later became US citizens, while others were American-born Blacks who lived and studied in Austria or Germany before returning to the US, or who had some other German connection.
One of the first Black Americans who may come to mind in this regard is Olympic track champion Jesse Owens, who raced to fame at the 1936 Olympic Games in Berlin. Not so well known are the several connections between Martin Luther King, Jr. and Germany, including his 1964 visit to both East and West Berlin. But there are many other lesser known African Americans, in fields ranging from chemistry to opera, who now live in or once spent time in German-speaking Europe.
From the 19th century on, Germany and other European nations served as a proving ground for many African American expats – where they could explore a culture without "color lines" and imagine a life without racial barriers in their homeland. Quoting Dr. Onita Estes-Hicks: "…African-Americans abroad stretched their imaginations and increased their own beings, finding opportunities for self-discovery and for self-development which prepared them for greater service to the Black cause when they returned home, as most did."
Other US-born Blacks, such as entertainer Ron Williams or opera singer Reri Grist, chose to live and work in German-speaking Europe and have had successful careers as expats there for many years. On the other hand, German-born Hans Massaquoi went in the opposite direction, leaving Germany to later become the successful managing editor of Ebony magazine.
Below you will find short profiles of notable African Americans, past and present, with some sort of connection to Germany, Austria or Switzerland. Also see the web links at the end of this page for more information and related resources.
Notable African Americans with Germanic Connections
Barbara Feltus Becker (1966- )
Feltus is an actress, former fashion model and the ex-wife of former tennis champion Boris Becker. She is the daughter of an African American photographer (Harlan Ross Feltus) and a German mother. Born in Munich, Feltus now lives in Miami and in Germany. In 2011 she announced her divorce from the Belgian artist Arne Quinze, whom she married in 2009.
Bruce Darnell (1957- )
The African American former paratrooper who first went to Germany with the US Army in the 1970s returned in 1983 to develop a successful fashion modeling career and then become a well-known TV personality in Germany. His broken German ("Das ist der Wahrheit.") with a strong American accent became a trademark that he later used in German TV commercials for the clothing chain C&A and the wireless provider O2. He was a judge on… More…
Rita Frances Dove (1952- )
Born in Akron, Ohio, Dove is a Pulitzer Prize-winning poet, author and playwright who served as the US Poet Laureate from 1993 to 1995 – the only African American to hold that position to date. Her father, Ray Dove, was the first African American to work in the US tire industry, as a research chemist at Goodyear. In 1974 she received a Fulbright Scholarship to study at the Eberhard Karls Universität in Tübingen, Germany. (She took German in junior high and high school.) In 1979 Dove married Fred Viebahn, a German-born writer she met when he was a Fulbright Fellow at the University of Iowa's International Writing Program. Dove's best-known work to date is Thomas and Beulah (1986), a collection of poems based on the lives of her maternal grandparents, for which she received the Pulitzer Prize in 1987. Since 1989 she has been a professor of English at the University of Virginia in Charlottesville. See more about Dove in the box below.
Rita Dove's Favorite Poem
A poem that cannot be translated: In an online video interview, the Pulitzer Prize-winning poet was asked to name her favorite poem. After some thought, Dove said: "There is a very beautiful German poem by Goethe which I often say to myself because it's like a little prayer, but it's also totally untranslatable. I've never been able to translate it and it's humbling because you realize that we need translators. …but [with a translation] you also realize how much gets lost, how necessarily poetry is so bonded to the language in which it is composed, that you're always going to lose something and I find that very humbling. So yeah, but it's a wonderful little poem and it rhymes, but it rhymes in odd ways."After reciting "Wandrersnachtlied II" by Goethe, Dove adds: "That's it, and you can hear the rhymes, and basically translated it says: 'Over all the mountains tranquility rests. In all of the tips of the trees…' And that is Wipfel, which is a great little word. 'In all the tops of the trees you can hardly feel a breath. Wait. Just wait. Soon you too will rest.' …because of the lines it makes, it's such a calm poem and… certain words are totally untranslatable, like Wipfel, which does mean tips of the trees, [which] doesn't sound very good in English, but [the German] almost rocks you to sleep, and I just find it an incredibly amazing poem for its tightness and yet tranquility." – from bigthink.com
W.E.B. Du Bois (1868-1963, William Edward Burghardt Du Bois)
Du Bois was an African American sociologist, writer and civil rights activist. After attending Harvard ("I was in Harvard but not of it."), he studied in Berlin for two years (1892-1894) under a study grant for "Negroes." He would later write: "It was in Germany that my first awakening to social reform began." At the Friedrich-Wilhelms-Universität zu Berlin (today's Humboldt University) Du Bois learned to apply the scientific method to the race question and his sociological studies on the African American experience. This approach is reflected in his first major work, The Philadelphia Negro (1899), the first scientific study of African Americans. Du Bois describes his life as a student in Berlin quite vividly in chapter 10 of his autobiography. He first studied the German language at Fisk University in Nashville (1885-1888), where he took beginning classes and read excerpts from Friedrich Schiller's play "Wilhelm Tell" (William Tell). His commencement speech was on Bismarck. Du Bois left Berlin without receiving a degree, but later became the first African American to receive a Ph.D. from Harvard (1895). In 1910, Du Bois helped found and became the editor of The Crisis, the NAACP's official magazine.
Reri Grist (1932- )
Grist is an African American soprano opera singer who retired in 1991 after a long international career. She now lives in Hamburg with her German husband, Ulf Thomson, the former artistic administrator for the Norddeutsche Rundfunk Sinfonieorchester in Hamburg. (They met in San Francisco, married in 1966.) Born in New York City, Grist got her start on Broadway. She first gained fame in the role of Consuelo in West Side Story, singing "Somewhere" in the original 1957 stage production. Her official operatic debut was at the Santa Fe Opera in 1959 as Adele in Die Fledermaus. Her European debut came in 1960 at the Cologne Opera in Germany (as the Queen of the Night in Mozart's The Magic Flute). From 1960 to 1966 Grist was a member of the Zurich Opera. Her success there led to engagements all across Europe. She flies to the US at least once a year to visit family and friends there.
Percy Lavon Julian (1899-1975)
Born in Montgomery, Alabama, Percy L. Julian became a research chemist and a pioneer in the chemical synthesis of medicinal drugs from plants. He received more than 130 chemical patents during his career. As one of very few Black students at DePauw University in Greencastle, Indiana, Julian experienced northern racial discrimination first-hand. Such discrimination later also prevented him from obtaining his Ph.D. from Harvard. In 1929, while an instructor at Howard University, Julian received a Rockefeller Foundation fellowship to continue his graduate work at the University of Vienna, where he earned his doctorate in 1931. Studying under the noted Austrian chemist Ernst Späth (1886-1946), Julian was considered an outstanding student. In Europe he found freedom from the racial prejudices that he had encountered in his homeland. After being denied a professorship at DePauw in 1936 for racial reasons, Julian ended up getting a job at the Glidden Company, partly because he was fluent in German. After 18 years, Julian left Glidden to found his own research lab. When he learned that Späth, his former professor, had died penniless, Julian went to Vienna and paid for the funeral and a bronze bust of Späth that is still on display at the University of Vienna. In 1999, the American Chemical Society named Julian's synthesis of physostigmine as one of the top 25 achievements in the history of American chemistry.
Martin Luther King, Jr.
Dr. King visited East and West Berlin in 1964, only a few years after the assassination of JFK (who had only visited West Berlin) and four years prior to his own assassination in Memphis, Tennessee. More…
Alain LeRoy Locke (1886-1954)
Locke was an intellectual and university professor born in Philadelphia, Pennsylvania. After graduating from Harvard, Locke became the first Black Rhodes Scholar at Oxford University in England (1907-1910). He then spent a year doing advanced work in philosophy at the university in Berlin. Widely traveled, Locke spent time in Paris, Egypt and the Sudan. In 1925, he edited The New Negro: An Interpretation, an anthology of leading African American fiction, poetry, drama, and essays written by himself and others on the topic of race relations in the United States. Despite his best efforts to establish an African studies program at Howard University, the Black institution did not do so until 1954, the year he died, just a year following his retirement.
Hans-Jürgen Massaquoi (1926-2013)
The German-American former editor of Ebony magazine was born in Hamburg to a German mother and a Liberian law-student father. Heavy Allied bombing during WWII forced him and his German mother (Bertha Baetz, a nurse) to flee Hamburg. He attributes his survival to good luck and the help of his mother and German friends. In 1947 he went to Liberia before immigrating to the United States and joining the army as a paratrooper and later studying journalism at the University of Illinois. That led to his career at Jet (as a reporter) and Ebony, where he served as managing editor before his retirement in the late 1990s. As editor he was able to interview many notable people, including Martin Luther King Jr, Malcolm X, Muhammad Ali (the two were good friends), Jimmy Carter, and former German president Walter Scheel. As Hans J. Massaquoi he published his autobiography, Destined to Witness: Growing Up Black in Nazi Germany, in 1999. The German version, titled Neger, Neger, Schornsteinfeger, was made into a German TV movie for ZDF in 2006. Massaquoi died in Florida on 23 January 2013 at 87 years of age.
Books: Autobiographies
by Hans-Jürgen Massaquoi (from Amazon.com or Amazon.de)
Auma Obama
The US president's half-sister lived in Germany for 16 years. She studied German literature at Heidelberg and Bayreuth. Although she is not a US citizen, she is listed here because of her connection to her half-brother, who is. More…
Jesse Owens (1913-1980, James Cleveland "J.C."/"Jesse" Owens)
Owens made headlines with his triumph at the 1936 Olympic Games in Berlin. His lasting international fame is the result of his athletic achievements in Berlin over a period of just seven days in the summer of 1936. Between August 3 and 9 the African American athlete won four gold medals, one each for the 100-meter dash, the long jump, the 200-meter dash, and the 400-meter relay. Owens: "Hitler didn't snub me – it was FDR who snubbed me…" More…
Mary Church Terrell (1863-1954, Mary "Mollie" Eliza Church)
Born in Memphis, Tennessee to prosperous former slaves, Mary Church became a suffragist, a civil rights activist and one of the first African American women to earn a college degree. Her parents sent her to Ohio for her early education when she was just six years old. She later attended Oberlin College in Ohio, which was the first American institution of higher learning to regularly admit Black (1835) and female students (1837). (Oberlin was also a hotbed of abolitionism and a key stop on the Underground Railroad.) She graduated from Oberlin with a BA degree in 1884. She later traveled and studied in Germany and Europe for two years (1888-1890) – financed by her father, Robert R. Church, who had become a real estate millionaire. In Europe she received several proposals of marriage, including one from a German baron (she refused all of them), and she even considered staying in Europe, but wrote in her autobiography: "I knew I would be much happier trying to promote the welfare of my race in my native land…" She taught German and Latin at the Colored High School in DC until she married Robert H. Terrell in 1891. (Married women were not allowed to teach. Mr. Terrell, a Harvard graduate, would later become an attorney and the first African American judge in Washington, DC.) In 1904 she returned to Europe when she was invited to speak at the International Congress of Women, held in Berlin in 1904. The only Black woman at the conference, Terrell gave her address first in German, then in French and English. Terrell's 1940 autobiography was entitled A Colored Woman in a White World. Even in her 80s, Terrell participated in picket lines and protested the segregation in DC restaurants and theaters in the 1950s. Also see the box below for more about Terrell.
Mary Church Terrell in Berlin
In 1904 Terrell was invited to speak in Berlin at the International Congress of Women. She presented a revised version of an earlier address to the National American Woman Suffrage Association, "The Progress of Colored Women." The German title of her speech (which she presented in German) was "Die Fortschritte der farbigen Frauen." In the German version, Terrell used the following terms: "afrikanisch" (African), "afrikanisch-amerikanisch" (adj., African American), "Afro-Amerikaner" (Afro Americans), "farbig" (colored) and "Farbige" (colored people). One interesting line from her Berlin speech: "…I am the only woman at this congress representing a race that has only enjoyed the riches of freedom for less than forty years." Terrell also gave an address in Zurich in 1919.
Archie Williams (1915-1993)
Born in Oakland, California on 1 May 1915, Archie Williams was an American U.S. Air Force officer, athlete, and teacher. Along with Jesse Owens and other Black athletes from the USA, Williams won a gold medal (400 m) at the 1936 Summer Olympics in Berlin. (His legal given name was Archie, not Archibald.) Williams attended University High School in Oakland, then San Mateo Junior College (now College of San Mateo). His coach, Dr. Oliver Byrd, was instrumental in preparing him for his future achievements. Williams later transferred to the University of California, Berkeley to become a mechanical engineer and he continued to run track. In 2016, the 1936 Olympic journey of the eighteen Black American athletes, including Williams, was documented in the film Olympic Pride, American Prejudice. A serious thigh muscle injury at a meet in Sweden in 1936, after the Olympics, ended his running career. After graduating from UC Berkeley with a degree in mechanical engineering, Williams was in the first Civilian Pilot Training class in 1939 at Oakland. After earning his private pilot's license, he earned his instructor rating and was later a civilian instructor at Tuskegee, Alabama (for the "Tuskegee Airmen"). Entering the service in late 1942, he was one of only 14 African Americans who were commissioned during World War II in the aviation meteorological cadet program. After the war Williams earned qualification as a commercial pilot and attended the Air Force Institute of Technology in 1948–1950, earning a B.S. in engineering sciences. He and fellow Tuskegee meteorologist Milton Hopkins were the third and fourth Black Air Force officers to attend that prestigious program. Archie Williams remained a weather officer and rated pilot his entire career, earning his command pilot rating and commanding several weather detachments before retiring in 1964. Williams was a teacher at Sir Francis Drake High School in San Anselmo for 21 years until his retirement at age 72. He was noted for his love for teaching and helping students, including the future author Konrad Dryden. He died in Fairfax, California in June 1993, aged 78. In 2021 Sir Francis Drake High School was renamed Archie Williams High School, following the George Floyd protests that spurred a worldwide reexamination of place names and monuments connected to racism.
Ron Williams (1942- )
Born in Oakland, California, Williams is a well-known performer and stage personality in Germany. He is active in combating prejudice and racial discrimination in his adopted country. On stage he has portrayed Ray Charles, Martin Luther King, Jr. and Nelson Mandela all across German-speaking Europe. Williams, a former GI who got his start as an announcer for AFN (Armed Forces Network) in Stuttgart in the 1960s, is a multitalented performer who sings, acts, plays in a band, and appears on German TV talk shows. He has directed films and played various roles in movies and on German TV, and has done the German voices for feature and animated films. Williams and German concert pianist Barbara Wunderlich have a son, Julian, who now has his own musical career with a band named Fake Fantastic. Ron Williams and his wife Gloria have a grown daughter (Ariane Roth) and make their home in Munich. Web > Ron Williams – official site (in German)
Lawrence Winters (1915-1965, Lawrence Whisonant)
The African American operatic bass-baritone Lawrence Winters was born in Kings Creek, South Carolina. In 1944 he graduated from Howard University with a bachelor's degree in music. In 1941 he became musical director in the Special Services Division of the U.S. Army. At the end of World War II, Lawrence Winters moved to New York City, where he was hired for the Broadway musical revue Call Me Mister, portraying a variety of minor roles. In 1948 he debuted with the New York City Opera (NYCO) in Verdi's Aida as Amonasro. In 1951 Winters became the first Black opera singer to perform a title role when he appeared in Verdi's Rigoletto with the NYCO. Beginning in 1949, he toured in Europe and Central America. He debuted with the Hamburg State Opera in 1952 reprising the role of Amonasro in Aida. He appeared frequently in Hamburg through 1957, when he became a principal baritone with the Deutsche Oper Berlin. In 1961 he returned to Hamburg as the principal baritone until his premature death in 1965 at the age of 50. He left behind his wife, Aida Alston (d. 2007), and two sons. He was laid to rest in Hamburg's Ohlsdorf Cemetery.