Black Friday 2020 is coming up soon, and the sales extravaganza is always a great time to pick up a pair of discounted headphones.
This year, we're expecting lots of amazing Black Friday headphone deals to come rolling in throughout November, with Black Friday kicking off officially on November 27.
Then, giving you another chance to grab a pair of the best headphones at a lower price, Cyber Monday 2020 will follow on November 30 – but hot ticket items like the AirPods, AirPods Pro, and Sony WH-1000XM4 are sure to sell out fast, so you'll need to be prepared well in advance.
And don't forget – Amazon Prime Day is coming up even sooner, landing on October 13-14, and it's sure to seen in some great headphones deals.
That's where we come in – we've been analyzing the very best headphone deals from Black Friday last year to give you an idea of what you can expect from the sales in 2020 – as well as everything you need to know to secure yourself some amazing discounts come November.
First, let's take a look at some of the best headphone deals from Black Friday last year starting with the US (scroll down for UK deals):
LAST YEAR'S BEST BLACK FRIDAY HEADPHONE DEALS (US)
Sony WH-1000XM3 Noise Canceling Headphones: $349.99 $279.99 at Best Buy
These headphones from Sony were the best in the world (according to us) last year, with excellent comfort, high-quality sound, and superb noise cancelling that made them an easy buy at this price.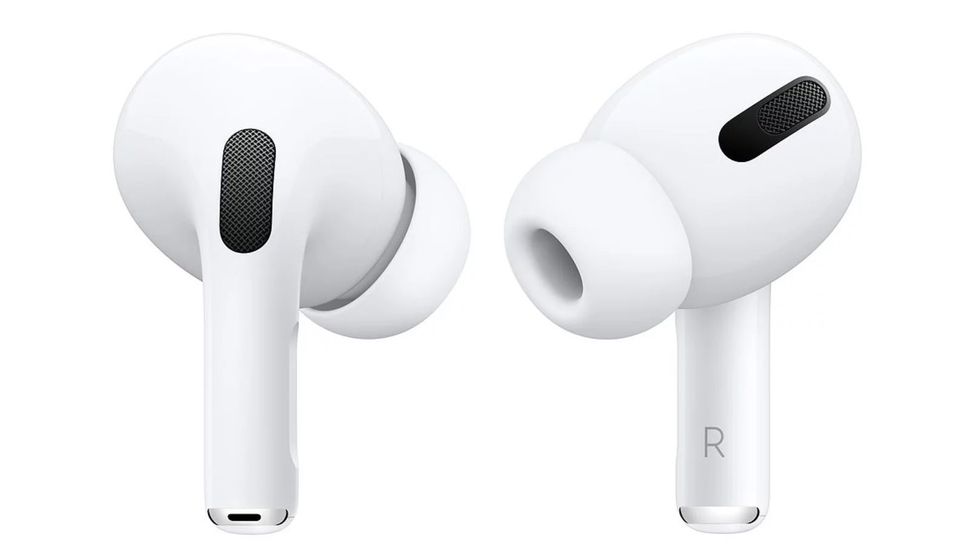 Apple AirPods Pro: $249.99 $234.99 at Amazon
You asked for it and we delivered: a real-life deal on AirPods Pro with delivery just before Thanksgiving. Yes, that's how limited this Black Friday AirPods deal was – it sold out twice on us until it finally died. Expect this to be bettered in 2020
JLab Audio – JBuds: $49 $29 at Best Buy
True wireless earbuds can get expensive quickly – just take a look at the AirPods. However, this pair of JBuds from JLab Audio brought that freedom from wires into a package that was a fraction of the cost for just $29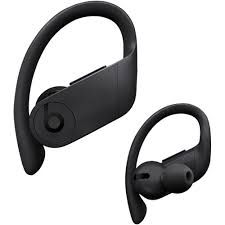 Powerbeats Pro wireless earphones: $249.95 $199.95 at Amazon
Powerbeats Pro were available for $50 off at Amazon, offering up to nine hours of the high quality audio you'd expect from Beats. Perfect for fitness fanatics, the Powerbeats Pro offer an adjustable ear hook design that keeps your buds firmly in place. You're also getting the Apple H1 chip, so using your earbuds with your Apple devices is smooth and simple.
1MORE Stylish True Wireless Earbuds: $99.99 $69.99 at Amazon
These budget true wireless earbuds just got even cheaper thanks to this great deal from Amazon. Coming in a range of colors, the 1MORE Stylish True Wireless Earbuds sport 6.5 hours of battery from a single charge, a balanced sound, and support for Hi-Res Audio codecs. VIEW DEAL
Bose QuietComfort 35 II headphones: $349 $279 at Amazon
One of the most popular sets of headphones on the market, the QuietComfort 35 II from Bose offer powerful noise-cancelling technology and natural detailed sound. They're at a tempting price at Amazon.
What headphone deals can I expect this Black Friday?
Like last year, we're expecting the Apple AirPods and the AirPods Pro to be incredibly popular over Black Friday 2020, especially now that the latter have been upgraded with a clever Spatial Audio feature.
Last year's Black Friday AirPods deals saw the true wireless earbuds with the wireless charging case dropping to $169.99 at BestBuy in the US and £138 at Currys in the UK – and since then, prices have dropped even further, indicating that Black Friday could see the cost of the AirPods (2019) plummet as low as $100 / £100.
While the AirPods Pro weren't significantly discounted in 2019, we think that we'll be in for some big price cuts this year now that they're a little older (and rumors that the AirPods Studio, AirPods 3, and AirPods Pro Lite will soon be launched means older models could be discounted heavily).
We're expecting some great true wireless earbuds deals in general over Black Friday and Cyber Monday 2020, as cheaper models have become more commonplace over the last year.
As for noise-cancelling over-ear headphones? We think we'll being seeing some big discounts on the immensely popular Sony WH-100XM3 now that they've been usurped by the Sony WH-1000XM4. Sennheiser has also released a few new headphones over the past year, which means older models like the Momentum 3 Wireless could be discounted.
Running headphones were pretty popular over Black Friday and Cyber Monday last year, with great deals on models like the Powerbeats Pro and the Powerbeats 3 – and now that the latter has been succeeded by the new Powerbeats, those discounts are set to get even bigger in 2020.