Women's Day Essay
Inspirational Women's Day Essay
This beautiful creation of the God! The angel on the earth makes our life a wonderful experience all together. Imagining life without a woman is quite hard-hitting. This angel shakes the cradle with one hand the earth with the other hand. The fact that all the great people of the world are born from the womb of a woman and it is a woman from whom those great people have taken their initial teachings. And that is the reason we have always emphasized upon giving the due respect to women in their life. And that is why women's day is celebrated with so much of zeal and it has spread throughout the world.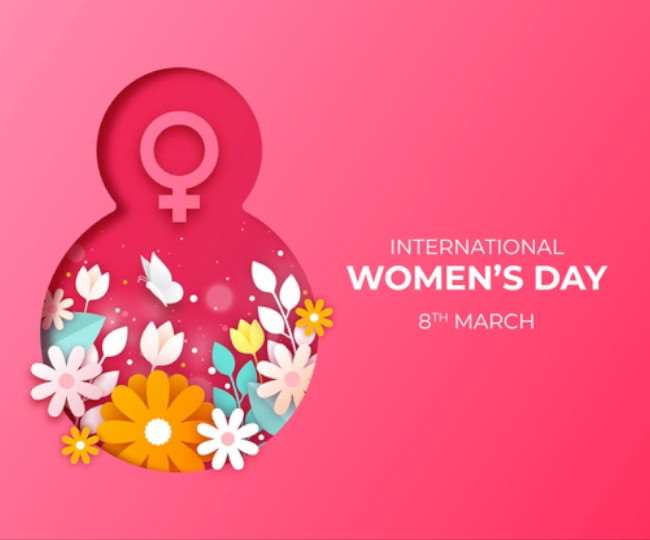 To teach people the various roles played by women in different spheres of life in various organizations and educational intuitions and various national and international platforms, women's day speeches are delivered. Here are some sample Women's Day Essays for the upcoming event:
1. Celebrating Woman is a way of feeling gratitude to the each and every woman in one's life, be it in the professional or the personal life. International Women's day is observed every year on 8th of March and it is observed around the world to celebrate the velour of women. In most of the country the day has been observed as a national holiday. Women from various cultural and ethnic groups come together crossing all the boundaries to remember their struggle of many decade for peace, justice, equality and development. The day allows women to raise her voice for an equal opportunity in whatever field she wants to participate in; same a man is provided with.
2. The bottom line of celebrating women's day is due to the wide spread differences in various fields- the pay difference of 14.9% between men and women, only 21.4% of seats for women in parliament around the world, lack of awareness for women education and many more.
International women's Day all about feeling women realize their worth and giving them boost to achieve as per their actual potential. On this day the world unites to appreciate their courage to cross all the hurdles and make such tremendous improvement in all most all the spheres of life. Besides that, it is the most important thing to be given emphasis is the work that still needs to be done to fill that gap completely that had existed from ages.
3. A general myth that exists in the society is that issues related to women empowerment can only be addressed at an infinitesimally slower pace. Many people out there in society believe that the gender gap not really exits and some are also of the belief that the efforts made by individuals cannot actually make difference to the gender gap that exists in the society. These beliefs have over the years debilitated the power of women. The first in this Endeavour to eradicating this deep rooted menace is realizing that the problem can only be identified and solved by interacting with the people who are actually irrational taboos of the society. On this day we must realize that every single person's contribution towards fighting a threat of the society counts. International women's day is all about being aware of the fact that each individual has to work in their own way for changing the ugly face of the society.
International Women's Day Essay , Article , Quotes , Theme
International Women's Day : "Woman" is a very beautiful creation who is the beauty of life. This world has colors just because of woman. She is very caring and loving as a mother, as a daughter, as a sister, as a wife and as a friend. A woman cannot be defined in few words because she is a complete book of life which explains the every color of life. A woman sacrifices her whole life for her family, works from day to night for the support of her family and spends her whole life for others. A woman cannot be defeated if she stands against something. If she is stubborn, then she can pass through every trouble but do not give up. A collection of sacrifice, love, care, mystery, stubbornness, fun, tears, grace and beauty is called a "Woman".
When International Women's Day Celebrated ?
International Women's Day is therefore celebrated to pay tribute, to pay regard to all the forms of women. This day is celebrated on 8th March every year.  This day was originally called "The working women's day" but then it is named as "women's day". This day was first celebrated on 28th February 1909 in New York which was organized by the socialist party of America. Then in 1910, International Women's Conference was organized in which, socialists were impressed by the American socialists and proposed the establishment of International Women's day to appreciate the love and sacrifices of the women all over the world.
International Women's day Importance
On this day, conferences, rallies, functions and gatherings are arranged all over the world to appreciate and give regard to the women of the world. Programs are arranged to pay tribute to the women who died or martyred in the call of duty. The sacrifices of women are memorized to tell the world about the importance of a "Woman". On this day, governments of different countries announce different packages for working women and offer different schemes for house wives. Woman is respectable, and all the men should care about the rights of women.International Women's Day is a restoration of the dignity of a woman so it should be celebrated on national and international levels.
International Women's Day Quotes / International Women's Day Slogans
"Women are the largest untapped reservoir of talent in the world." (Hillary Clinton)
"Woman is the companion of man, gifted with equal mental capacity" (Mahatma Gandhi)
"If you want something said, ask a man; if you want something done, ask a woman" (Margaret Thatcher)
"Being a woman is a terribly difficult task, since it consists principally in dealing with men." (Joseph Conrad)
INTERNATIONAL WOMEN'S DAY
International Women's Day (IWD) is observed globally on 8th March. For saluting the womanhood around the world it is commemorated. We have collected all the valid information regarding International Women's Day in these paragraphs mentioned below. Kindly have a look at it.
Short and Long Paragraphs on International Women's Day
Paragraph 1 – 100 Words
Each year on 8th March, International Women's Day is commemorated. In the year 1975, first Women's Day was celebrated and since ever it is celebrated across the globe. The suffrage of women based on their employment and gender-based discrimination leads to the origin of International women's Day.
The symbolic representation of International Women's Day is the Venus symbol (a purple coloured looping circle). It is commonly used for female gender representation.
What Purple Colour Depicts in IWD Symbol?
The symbol of IWD carries a purple colour. Historically purple colour is used for equality and dignity. So, the United Nations has adopted Purple colour for IWD logo.
Paragraph 2 – 120 Words
International Women's Day is celebrated for securing women's rights across the globe. From historical days, women are fighting for their rights. IWD is carrying a tale of women's struggles in a patriarchal society.
In 1908, working women in New York came out on the streets for their working hours and less pay. In 1909, the Socialist Party of America chooses 28 February as there National Women's Day. After this event in 1910, Clara Zetkin (German leader of working women in the UN) proposed the idea of International Women's Day for each country around the globe.
By following her opinion UN adapted this idea and declared 19 March as International Women's Day. In World War-I, International Women's Day was witnessed on the last Sunday of February, in 1913 after a mutual discussion with United States International Women's Day was declared on 8th March. In 1975, the USA celebrated the first International Women's Day on a huge level.
---
Paragraph 3 – 150 Words
International Women's Day is a global event dedicated to the rights of women in our society. In some countries, it is declared as an official holiday. There are various processions, movements and sequences of the event organized globally. Let's have a look at it:
In Media: On International Women's Day, media conducts various television shows based on women. They invite famous women celebrities from politics, film-industry, NGOs, etc for sharing their journey of life and experiences.
In Social Media: Social Media Platforms shares various women based inspirational stories. People share their experiences by pictorial or message representation. Famous Search engine Google also pays respect towards IWD and changes its Doodle on the day.
In Academic Level: In schools and colleges, activities like quiz, speech, drawing competition, etc are organized. Students wish their female teachers and gift them.
Speech Deliberation: P.M. and other famous political figures deliberate their speech on the International Women's Day. Some special schemes related to women's welfare are launched on this day.
Procession around the Globe: Women Welfare groups, NGOs and various social welfare groups take out the procession with posters, slogans, etc.
Paragraph 4 – 200 Words
International Women's Day is globally marked on 8th March. IWD is an appeal to the world for equal treatment of women in our society. World War-I is said as the turning point for the International Women's Day.
Message and Themes: Like other events, IWD is also commemorated with the theme. It represents the annual agenda for women's welfare around the globe. In the year 2019, IWD was celebrated with the theme of "Think Equal, build smart, innovate for change". The Year 2020 is looking forward to the celebration of IWD and it will be celebrated with the theme of "I am Generation Equality: Realizing Women's Rights".
Women are seen as household workers. Traditionally Indian mindset treats women as a good mother or a good housewife and they don't even have provided many opportunities for career building. This is the sad reality of women's life. Women are getting empowered and strong by the passage of time but unfortunately, still, there is a need for social awareness.
Being a part of this society, how somebody can discriminate them on the basis of gender? For all of these reasons, a global event is specially celebrated for reminding their position in society. Women's security and safety are one of the big global challenges.
---
Paragraph 5 – 250 Words
International Women's Day is annually celebrated on 8th March. It talks about women's equality and dignity. Women's rights are always been a sensitive topic. Historical events represent incidents where women were oppressed. They were driven to live a marginalized life. The Irony was that working women were paid less in comparison to the male staff. Instead of their working duration was same as the male staff but they were less benefitted in comparison with them. For all of these reasons, various women groups raise their voices against this social injustice.
In modern days, still, a reflection of patriarchy society can be seen everywhere. If we talk about Bollywood, actresses are less paid than actors. These smaller things silently tell gender-based discrimination.
Besides these gender-based discriminations, women's security is also one of the biggest challenges around the globe.
Emotionally women are called the toughest human. Various iconic women around the world are breaking the stereotype mindset of society. Status of women society of a particular country should be a parameter of their growth.
What is the Message behind International Women's Day?
International Women's Day spreads the message of women's equality. The annual celebration of IWD encourages people to think about the role of women in our society. Today women are finding their own way for career building. We don't have to cage them up in the home. They are mean to be respected. It tells that every woman from each caste, creed, community, religion, social status, etc is needed to be treated equally.