Women's Day Cards
Silhouette– International Women's Day Cards

Send this Card

The movement of safety and equality for women been sweeping the world. However, there's so much more that…

Multi Racial – International Women's Day Cards

Send this Card

It is a day that represents the equality and achievements of women, and this special day should be honored with a…

Beauty – International Women's Day Cards

Send this Card

Today is a day that honors the social, economic, cultural and political achievements of women. Choose this…

Butterflies – International Women's Day Cards

Send this Card

A beautiful International Women's Day ecard that features a portrait of a strong female character with beautiful…
Ribbon – International Women's Day Cards

Send this Card

Stand together with women globally as they fight for equality with this International Women's Day ecard! Send…

Flowers – International Women's Day Cards

Send this Card

Make her smile this 8th of March by sharing this beautiful International Women's Day ecard with her. The…

Petals – International Women's Day Cards

Send this Card

Pink petals for a day that means a lot for women's rights and equality. This ecard also celebrates their every success…

Mother, Sister, Daughter, Friend – International Women's Day Cards

Send this Card

A mother, a sister, a daughter, and a friend. A woman has played a vital role in every significant moment in our lives…
8 of March – International Women's Day Cards

Send this Card

Globally, International Women's day have always been celebrated on March 8. This is a day to honor the women who have…

Red Dress – International Women's Day Cards

Send this Card

Today is a day to admire, to honor and to inspire the women around you who have sacrificed so much to be successful and…

Beautiful Flowers – International Women's Day Card

Send this Card

International Women's Day represents the equality and achievements of women, and it's certainly worth honoring with a…

Pretty Flowers – International Women's Day Card

Send this Card

Bring a smile to the face of the women in your life with this pretty International Women's Day card. It's filled with a…
A Lovely Day – International Women's Day Card

Send this Card

This fabulous International Women's Day card features a sparkling blue background, gorgeous flowers, and of…

A Special Celebration – International Women's Day Card

Send this Card

This wonderful International Woman's Day card has a beautiful art deco look and an important meaning. It represents…

Beautiful Dress – International Women's Day Card

Send this Card

There is no better way to honor this grand occasion than with an outstanding International Women's Day card such as…

Crocus International Women's Day Card

Send this Card

Stand up for women's equality with an International Women's Day card! On March 8 every year, people around the…
Sunshine International Women's Day Card

Send this Card

Mothers, sisters, daughters, and friends. Everyone's life has been touched and improved by at least one woman. No…

Yellow International Women's Day Card

Send this Card

International Women's Day is a special occasion set aside to celebrate women. On March 8 every year, men, women…

Watercolor International Women's Day Card

Send this Card

With movements for safety and equality for women sweeping the world, this International Women's Day will be a…

Pink Flower International Women's Day Card

Send this Card

The color pink is often associated with femininity, which makes it the perfect color for this International Women's Day…
Blue Flower International Women's Day Card

Send this Card

Since 1975, countries around the globe have celebrated women and their successes on March 8. Women have…

Purple & Blue Flower International Women's Day Card

Send this Card

Hope. Pride. Success. Blue and purple flowers offer many strong meanings that can encourage and inspire the women…

Yellow Tulip International Women's Day Card

Send this Card

Every year, global support helps improve the equality and life opportunities of women around the world. On March 8…

Yellow Rose International Women's Day Card

Send this Card

Celebrate International Women's Day with the yellow roses on this International Women's Day card! In the flower…
Pink Tulip International Women's Day Card

Send this Card

Through your whole life, you have been surrounded by strong, beautiful, and brave women who have fought against…
Women's Day Greeting Cards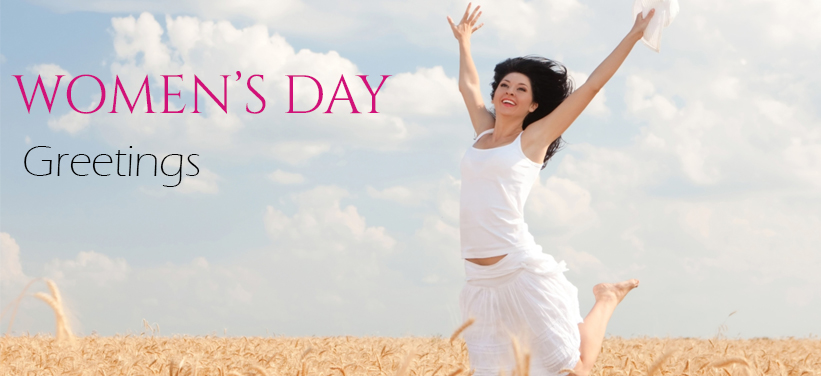 A woman has the power to create, mold and nurture. She may be soft, but her voice has a sense of determination. Her shoulders may be delicate, but then can carry the burden of their family and work with ease. Do not underestimate the strengths and abilities of a woman – she has seen everything! International Women's Day commemorates and appreciates the strengths and struggles of a woman, emphasizes their fight against violence and discrimination, empowers them!
For all women in the world, here are the best Women's Day greetings that would make you feel most special and appreciated.
1. You can do almost anything you put your mind too… You can swim the deepest ocean and climb the highest peak… You can face adversity and still work dauntless. You are strong, beautiful, compassionate…much more than words could ever say. Today is yours as any other day! Happy Women's Day!
2. Wishing you a day filled with goodness and warmth,
Wishing you happiness… today and forever,
Happy Women's Day!
3. This Women's Day resolve to…
Get your choices right!
In a nutshell…have a fun-filled and enjoyable Women's Day!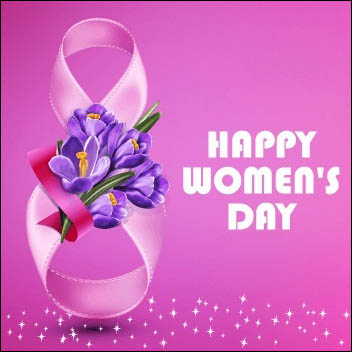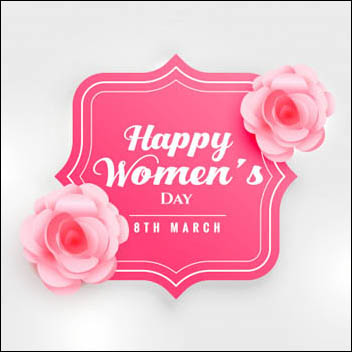 4. May your sunny and enthusiastic spirit be with you always! Happy Women's Day to you!
5. The willingness to listen… the patience to understand… the strength to support… the heart to care and just to be there… that is the beauty of a lady. Happy Women's Day!
6. On this Women's Day, dream big…have faith…hope and dare…keep smiling…enjoy little things…follow your heart…BE YOURSELF
7. Wishing you a very Happy Women's Day. You have everything in you and that's the reason why world is celebrating you!!
8. Women are symbol of power… God's finest and beautiful creation without whom no creation is possible. Have a wonderful Women's Day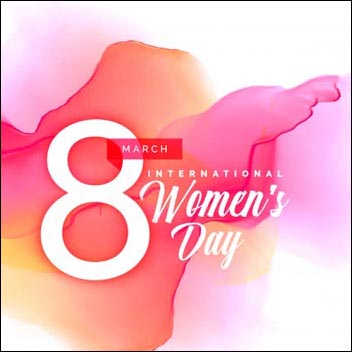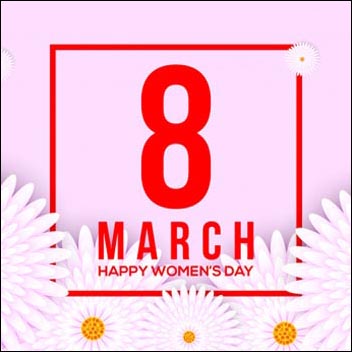 9. To a woman who is strong, compassionate, beautiful and unique. May you continue to inspire those around you! Happy Women's Day!
10. She is clothed in strength and dignity, and she laughs without fear of the future. Happy Women's Day to that strong woman in my life!
11. Have you ever looked within yourself? You don't realize how precious you are… Happy Women's Day!
12. What really impresses me is the way you manage your personal and professional life so well! Hats off! Have a very Happy Women's Day!
13. Every day, remind yourself that YOU are the best! Happy Women's Day!
14. Behind every successful man is a woman is getting ahead of him! Three cheers to the women of tomorrow! Happy Women's Day
15. Women should do what ONLY WOMEN can do and not what they are allowed to do! Happy Women's Day
16. Hey magnificent lady! You personify élan and attitude. Seeing you fill my heart with love & affection… Here are my best wishes to you on Women's Day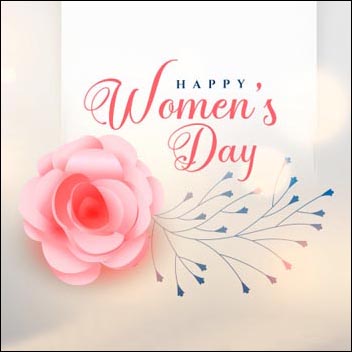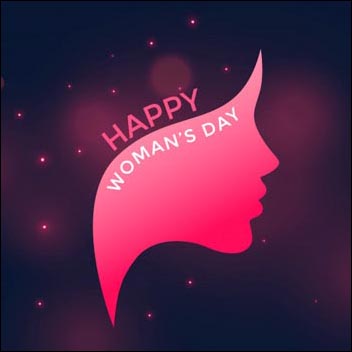 17. You are as sweet inside as out. (You sure you aren't made of candy?) Hope your day is as sweet as you are! It's Women's Day!
18. Nothing is difficult when dreams are big aspirations are high! Cheers to you! Happy Women's Day
19. A woman is a full circle. Within her is the power to create, nurture and transform. Wishing you a very Happy Women's Day
20. Find out who you are…and do it on purpose. Make your Women's Day most special.