Best Valentine's Day Gifts for Teachers to Help You Show Your Sincere Gratitude
Despite the distraction of bouquets and chocolate boxes, February 14 isn't all about romantic love, you know! After you've finished shopping for the perfect gifts for wives and husbands, boyfriends and girlfriends, and other significant others, don't forget to treat your child's teachers to a few presents that they'll genuinely enjoy—ones that show your sincere gratitude for all they've done for your child(ren) this year.
We've rounded up practical Valentine's Day gifts that are perfect for both female and male teachers, and each is truly heartfelt and will be so appreciated by the receiving person. Even better: we're sharing some options with you here that are both store-bought and handmade, so your child can pick what type of gift they would like to present their teacher with. Talk about a win-win situation! You can feel good about giving your money to a worthwhile retailer, but still reap all the quick and easy benefits that fast shipping has to offer. Your teacher will surely just be thankful in the end to receive something other than the homework assignments they handed out night before.
Of course, to really make an impact (and to teach your children a lesson about what it means to spread love!), you'll want to throw in a handmade card from student to teacher as well. We've got you covered with tons of DIY Valentine's Day card ideas as well (or maybe they want to make a Valentine's Day craft too!). It's time to give a Valentine's Day gift that truly means something!
Book Club Candle
You know they will appreciate the humor behind this cheeky candle, but they will also most definitely enjoy the scents of nutmeg, amber, and sandalwood.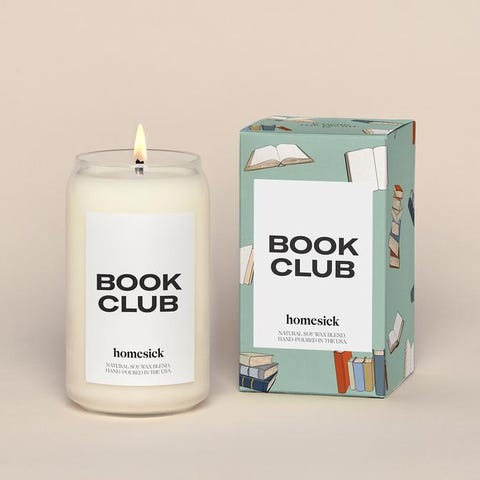 UV Clean
The teacher will most certainly appreciate this portable UV sanitizing wand to keep themselves and their class clean and safe! It even cleans germs in less than 10 seconds which is perfect for a busy teacher always on the go.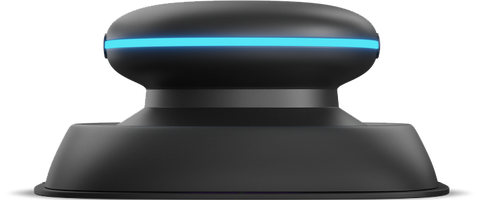 Classic Slippers
Being on your feet all day can be very uncomfortable, so slipping these on in between classes or during a lunch break is a fantastic suggestion!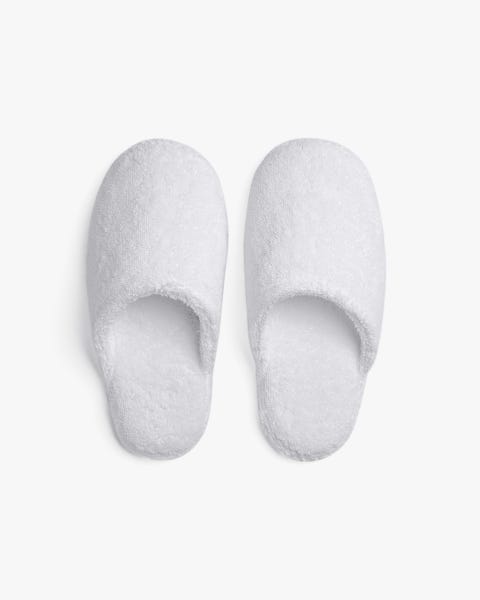 Assorted Chocolate Gift Box
Who doesn't love a traditional gift of a box of chocolates? Especially in a pretty box like this with 14 assorted flavors.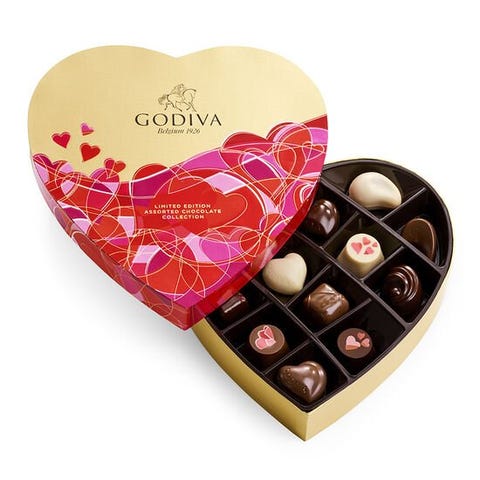 Essential Oil Diffuser
The teacher can keep the classroom room fresh with this essential oil diffuser, or they can bring it home to purify their house and create a relaxing space for themselves after a long day of work.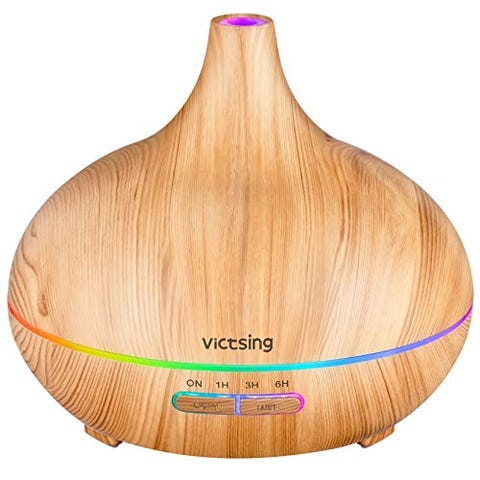 Thank You for Helping Me Grow Gift Box
This gift box comes with just the right combination of items to show her how much you care and help her relax after a long day of teaching.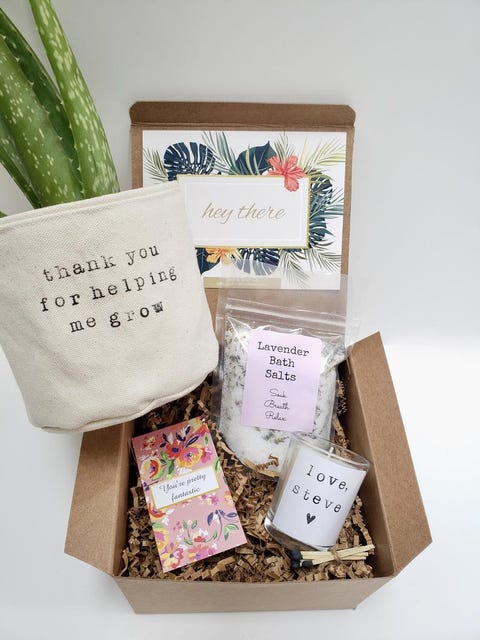 Crystal Apple Decor Paperweight
Give her something bright and cheery she can display on her desk while grading papers to remind you what a sweet and good student you are.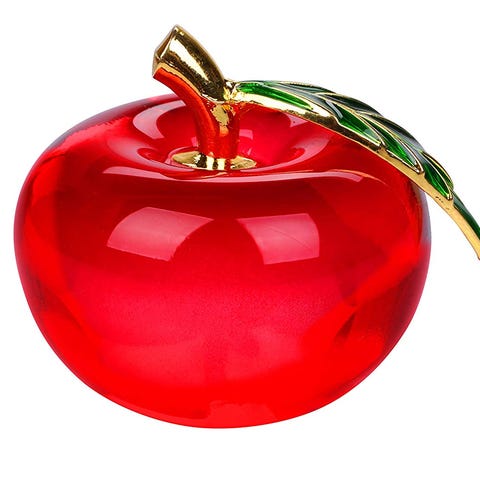 Personalized Teacher Candle
This sophisticated soy candle will keep their classroom smelling good all season long. It's also personalized!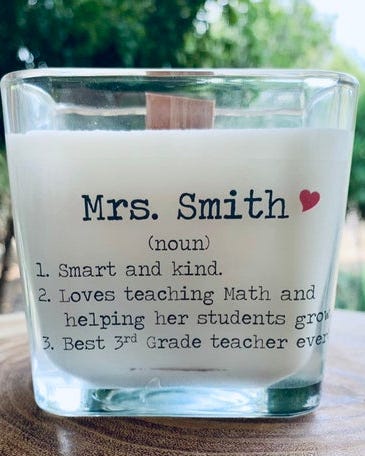 Personalized Plant Gift
We can't get over the pretty design of these succulent pots. They're irresistibly punny to boot!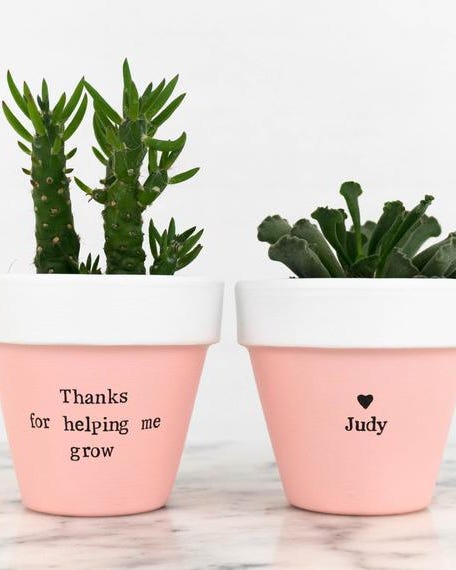 Funny Wine Bottle Bag
A gift of wine is wonderful all on its own. But add this fun bag, and you've got yourself an elevated gift worthy of any beloved instructor.