Best Valentines Day Etiquette
Valentines Day Etiquette
Valentine's Day was first established during the days of Geoffrey Chaucer in the High Middle Ages when the tradition of courtly love flourished.
Now, Valentine's Day is celebrated in many countries around the world and has become yet another media and product sales frenzy, much the same as celebrating Mother's Day and Father's Day. What's important to me is not to buy into all the hype. Stick to celebrating this day as it was originally intended, to acknowledge the love and affection you have for another.
If you're not in a relationship – or even if you are — you can also celebrate the day with friends, co-workers and family. Valentine's Day is no longer reserved for lovers, and it doesn't matter who initiates the invitation. It's all about how you extend the invitation and execute the celebration. It's as my good friend Bob Meyer says, "Good, clean, fun is the best!" Here are some guidelines:
1.  To send a card to a person you hardly know: There is nothing wrong with sending or giving someone a Valentine's card or even a small gift of friendship on this day. The key is to keep the card and gift light-hearted and not expensive. A simple gesture of friendship without any heavy-duty message shows you care. It would be most inappropriate to use this day to surprise someone to express your innermost feelings about your "secret love." Ease into it in other ways.
2.  To invite someone out: When you don't know the person well, or have only dated a few times, do not assume the person will want to see you on this particular day. Approach it subtlety by asking, "Gosh, Valentine's Day is coming up soon, is this something you enjoy celebrating?" Whether the reply is yes or no, if you choose to ask the person out, do it in a light-hearted and non-threatening manner. Keep in mind this is merely another time to have fun together and nothing more serious.
3.  To celebrate with co-workers: Look upon this day as yet another opportunity to have a party at work. Keep it light, and use all the fun items kids share in schools, like kid's Valentine's Day cards and heart-shaped cookies. It can be a great way to build closer friendships among co-workers. A company I know celebrates almost every holiday. On the Friday before Mother's and Father's Day, the company holds a special lunch, where all mothers and fathers are invited to bring in family photos and share kid stories.
4.  To celebrate with family: How about sending your parents and grandparents a Valentine's card? I remember doing it as a kid. Just because you're an adult doesn't mean you have to forget showing how much you love and care about them.
5.  To celebrate with someone special:  Steer away from giving a heart-shaped box of chocolates and red roses, unless you know the person well and know for sure the person enjoys them. Find out what the person likes and give something he or she will enjoy. For me, instead of chocolates, I'd love a nicely wrapped package of designer potato chips. A small item for the home or kitchen is fine too. As for what to do, why not simply ask, "What would you enjoy doing?" Perhaps give a few options, such as a light bite and a movie. Inviting the person to your apartment may be too intimate and must be handled carefully to be appropriate. If I had a male friend, I would be concerned about giving the wrong impression by being together on this day alone.  Going out in a group may be the best choice until you choose to become closer friends.
6.  To those "going steady": This is where Valentine's Day can be more serious. The etiquette here is to give your counterpart something meaningful you know she or he will enjoy and cherish. It is the time to share words of love and affection and to reaffirm your dedication to the other person. It is not the day for to discuss your relationship and what isn't working well.
7.  To husbands and wives: Plan a celebration according to both your likes and desires, whether it's a weekend getaway or something as simple as an intimate dinner for two at home. Ron and I enjoy celebrating almost all holidays by staying home and cooking a great meal together. That's our idea of fun. Statistics show that married couples who cook together have a greater chance of remaining happily married. I'm glad we both enjoy cooking!
8.  To those who are single: It's easy to feel left out, so plan something that evening with a group of other single friends so you won't be home alone, such as an evening of cocktails and dinner. I did this before I was married, and one time our group had a fun gift exchange of small boxes of chocolates. Each person brought a box and we each got one to bring home.
Most of all, however you celebrate the day, do it with full consideration, respect, and honesty. This is what etiquette is all about.
Valentine's Day Etiquette
As you look forward to celebrating Valentine's Day this year with your partner, your friends, or by treating yourself to a relaxing evening, refer to my articles below for my etiquette tips.  A little extra thought and planning make all the difference.
Celebrating Valentine's Day with Your Girlfriends
Have your friends over for a "girls night in." February 14th is traditionally marketed for celebrating love and … [ Read more ]
Valentines Gift Ideas: For Him, For Her, and Other Special Friends
From the extravagant to a simple gesture, you may be looking for a few ideas for Valentine's Day inspiration. Here are a few ideas to get you started … [ Read more ]
How to Love Yourself: Write a Love Letter
Every year around this time I'm asked "How to Write the Perfect Love Letter." This year I decided to offer some advice on "How to Love Yourself" first. You may even want to consider writing yourself a love letter! My tips follow and my own love letter (to myself) is at the end. Try it…you might be surprised at how special you really are … [ Read more ]
Valentine's Day Etiquette: Thoughtful Gestures that Say "I Love You" All Year Long
Valentine's Day is chock full of flowers, jewelry and candy, but even more special are the simple courtesies that are appreciated and reciprocated any day of the year.  I asked a few clients and social media friends how they show love to their Valentine 365 days of the year. Here are a few loving and thoughtful gestures they shared … [ Read more ]
Valentine's Day Etiquette: Spreading Kindness
As I was decorating Valentine's Day cupcakes for my daughter's class party, I decided to frost and decorate each cupcake with old fashion conversation hearts. I've always enjoyed the sweet and sometimes silly messages inscribed atop each little Sweetheart confection …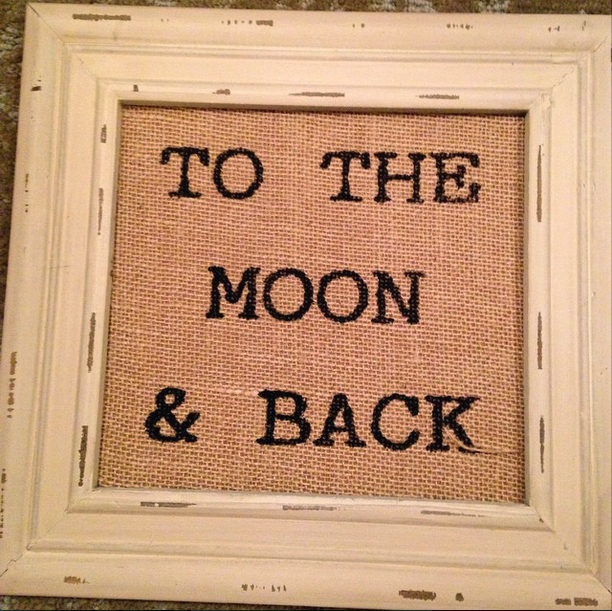 Romance Etiquette: How to Write a Love Letter
Put your thoughts together in a draft first; pay extra special attention to the selection of writing paper and pen; always include the date on the letter; cite a special event that made an impact on your love for your Valentine … [ Read more ]
Holiday Etiquette: Plan Ahead for Valentine's Day
Valentine's Day can be a romantic, special night for people who are in love.  But if you don't plan ahead for Valentine's Day, your love could be left feeling less than appreciated …
Valentine's Day Etiquette: Kissing Trivia
It's almost Valentine's Day and what better time to talk about kisses and test your knowledge of "Pucker Power".  Take this fun little quiz and see if you are up on your kissing trivia: are you a kissing expert or a kisser in training …
Tips for Being Single on Valentine's Day
Being single on Valentine's Day is no reason to curtail plans of a fun get-away or night out! In fact, with the following Valentine's etiquette tips you may find that this Valentine's Day will be a holiday you'll remember for years to come.