They say the way to a person's heart is through their stomach. And it's true that one of the best expressions of love is to cook something special, just for your loved one. So instead of agonizing over dining at a restaurant (and letting strangers feed you) this Valentine's Day, why not turn on a rom-com on Netflix and treat your partner to a romantic dinner for two at the dining room table, instead? We've got plenty of easy-to-make but impressive dishes to help you craft the ideal Valentine's Day dinner menu. These recipes cover a wide range of special, decadent dishes that will make the night even more special. (We're imagining you don't whip up homemade potato gnocchi with pork ragù just any old weeknight!) There's something for everyone to enjoy here, since this list includes pork, chicken, steak, fish, and even elegant vegetarian dinner ideas.
Whether you're looking for something extravagant, like the beef tenderloin with roasted cauliflower, or something more casual, like the creamy shrimp and grits, there are dishes that will suit any date night vibe. Of course, there are several options for steaks, including herb and garlic crusted flank steak and a strip steak served with lemon mashed potatoes. While these meals are guaranteed to be satisfying, be sure to save room for a few Valentine's Day desserts, Valentine's Day treats, and Valentine's Day cocktails too. Make this February 14 stand out from the rest by showing your other half how much they mean to you with a Valentine's Day dinner made from the heart.
Lamb Chops with Roasted Potatoes and Radishes
These lamb chops are tender and flavorful thanks to the mint, feta, and onion relish spooned over the top.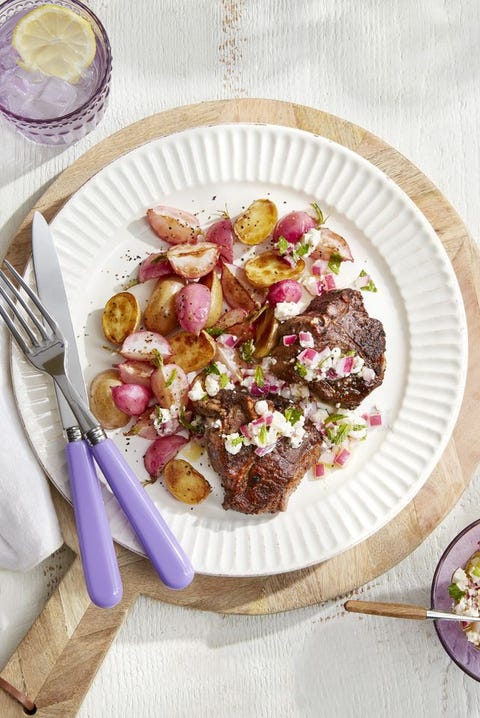 Crispy Chicken Thighs with Garlic and Rosemary
Your kitchen will be filled with the most wonderful aromas while cooking these juicy chicken thighs.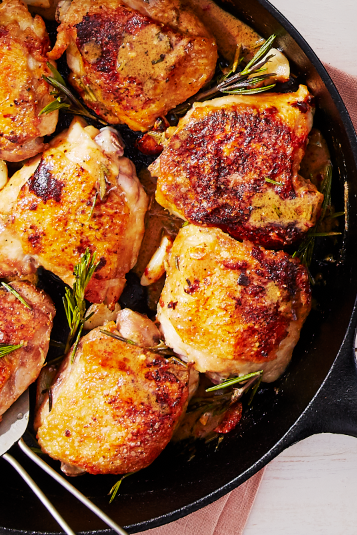 Creamy Polenta with Mushrooms & Collards
While this polenta dish is full of veggies, you won't even realize that it's good for you because of its rich creaminess.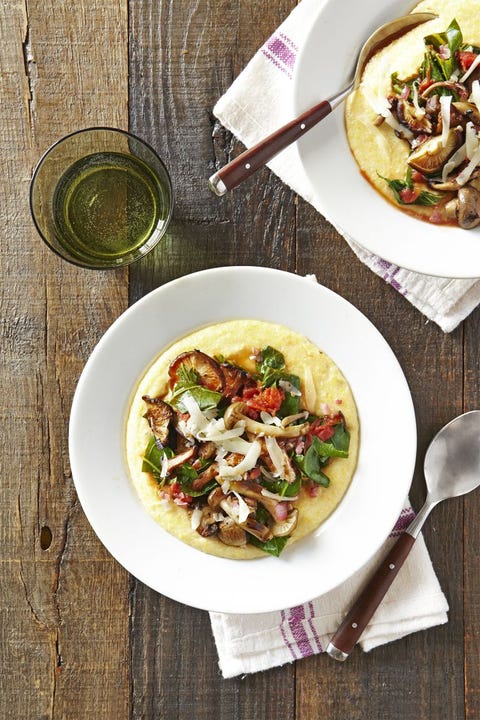 Sweet-and-Smoky Cedar-Planked Salmon
A cedar plank gives this grilled salmon sweet and savory flavors.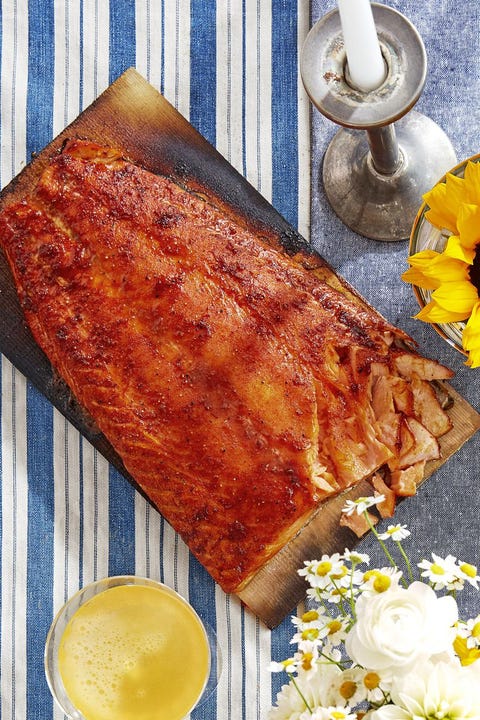 Chicken and Arugula Cacio e Pepe
You just can't go wrong with this cheesy pasta.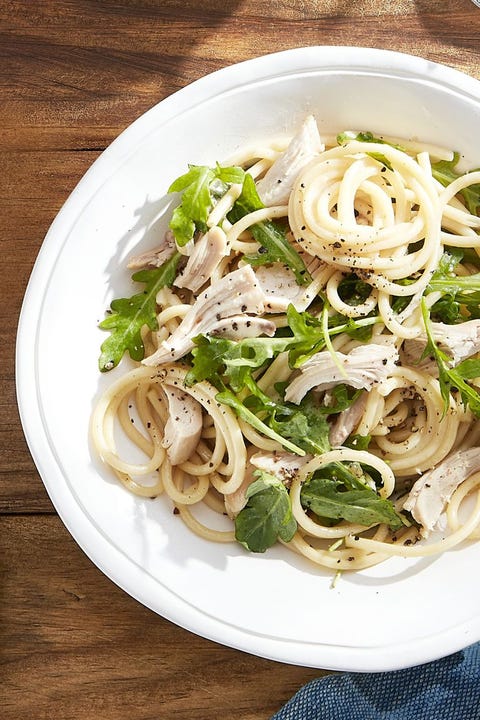 Crispy Chicken with Roasted Carrots and Couscous
Finish off this plate with a refreshing blend of roasted pepitas, fresh mint, and chopped garlic.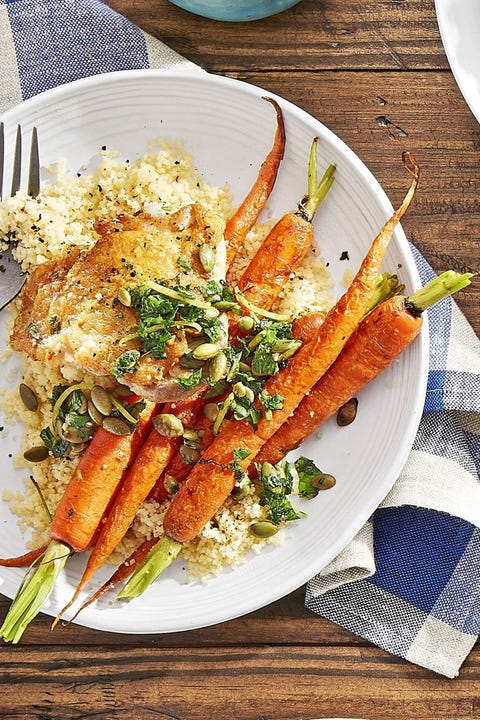 Skillet Chicken with Brussels Sprouts and Apples
Chopped pecans give this loaded skillet a tasty crunch.