Quotes About Kisses
They say you only get one first kiss. But that's not really true, is it? If it was then each sweet kiss with a new love, every tender morning peck before breakfast, and every frantic kiss after time apart wouldn't feel as exciting and full of emotion as that first one did. But, it does. It must be why writers, poets, and lovers alike have left the world with such a beautiful selection of quotes about kisses.
So much like break up poems, erotic poems, and quotes about love, we've gone ahead and rounded up the very best quotes about kisses. Read them and think of your many firsts.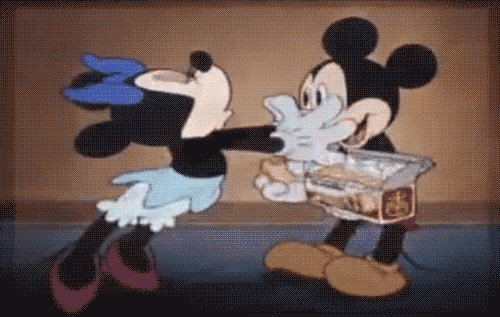 "Kiss me, and you will see how important I am." ― Sylvia Plath
"I'm oxygen and he's dying to breathe." ― Tahereh Mafi
"The sunlight claps the earth, and the moonbeams kiss the sea: what are all these kissings worth, if thou kiss not me?" ― Percy Bysshe Shelley
RELATED: The Steamiest Free Literotica-Style Online Erotica We Can Find
"Make me immortal with a kiss." ― Christopher Marlowe
"A kiss is a secret which takes the lips for the ear." ― Edmond Rostand
"It's the kind of kiss that inspires stars to climb into the sky and light up the world." ― Tahereh Mafi
"I didn't want to kiss you goodbye — that was the trouble — I wanted to kiss you good night — and there's a lot of difference." ― Ernest Hemingway
"A kiss is a lovely trick designed by nature to stop speech when words become superfluous." ― Ingrid Bergman
"Where should one use perfume?" a young woman asked. "Wherever one wants to be kissed." ― Coco Chanel
"Close your eyes and I'll kiss you, Tomorrow I'll miss you." ― Paul McCartney
"Because there's nothing more beautiful than the way the ocean refuses to stop kissing the shoreline, no matter how many times it's sent away." ― Sarah Kay
"It's a smile, it's a kiss, it's a sip of wine … it's summertime!" ― Kenny Chesney
"A kiss on the beach when there is a full moon is the closest thing to heaven." ― H. Jackson Brown Jr.
"Our only kiss was like an accident- a beautiful gasoline rainbow." ― Alice Sebold
"May I kiss you then? On this miserable paper? I might as well open the window and kiss the night air."
― Franz Kafka
"A kiss may ruin a human life" ― Oscar Wilde
"Then she was kissing him as she had never kissed him before…and it was blissful oblivion, better than firewhisky; she was the only real thing in the world." ― J.K. Rowling
"Teasing's part of the fun that comes before kissing" ― Lois Lowry
"Now a soft kiss – Aye, by that kiss, I vow an endless bliss." ― John Keats
"You should be kissed and by someone who knows how." ― Margaret Mitchell,
"Then he kissed her. At his lips' touch she blossomed for him like a flower and the incarnation was complete." ― F. Scott Fitzgerald
"The first kiss can be as terrifying as the last." ― Daina Chaviano
"I'm going to kiss you now, and I don't know if I'll ever stop." ― Jamie McGuire
"I was born when you kissed me. I died when you left me. I lived a few weeks while you loved me." ― Dorothy B. Hughes
The kiss itself is immortal. It travels from lip to lip, century to century, from age to age. Men and women garner these kisses, offer them to others and then die in turn." ― Guy de Maupassant
"It wasn't that long, and it certainly wasn't the kind of kiss you see in movies these days, but it was wonderful in its own way, and all I can remember about the moment is that when our lips touched, I knew the memory would last forever."
― Nicholas Sparks, A Walk to Remember
"I think Heaven will be like a first kiss." ― Sarah Addison Allen
"I want to make sure that the first person you kiss loves you, okay?" ― Stephen Chbosky
"Hannah wasn't my first kiss, but the first kiss that mattered: the first kiss with someone who mattered." ― Jay Asher
"Then he kissed her. Betsy didn't believe in letting boys kiss you. She thought it was silly to be letting first this boy and then that one kiss you, when it didn't mean a thing. But it was wonderful when Joe Willard kissed her. And it did mean a thing." ― Maud Hart Lovelace
"'Promise to give me a kiss on my brow when I am dead. –I shall feel it.' She dropped her head again on Marius' knees, and her eyelids closed. He thought the poor soul had departed. Eponine remained motionless. All at once, at the very moment when Marius fancied her asleep forever, she slowly opened her eyes in which appeared the sombre profundity of death, and said to him in a tone whose sweetness seemed already to proceed from another world:— 'And by the way, Monsieur Marius, I believe that I was a little bit in love with you.'"― Victor Hugo, Les Misérables
"The human race tends to remember the abuses to which it has been subjected rather than the endearments. What's left of kisses? Wounds, however, leave scars."
― Bertolt Brecht
"I was going to kiss him, and I was going to regret it. But at that moment, I couldn't bring myself to care." ― Michelle Hodkin, The Unbecoming of Mara Dyer
"Well, it's either kiss me or kill me, that's how I see it." ― Tom Waits
"They were kissing. Put like that, and you could be forgiven for presuming that this was a normal kiss, all lips and skin and possibly even a little tongue. You'd miss how he smiled, how his eyes glowed. And then, after the kiss was done, how he stood, like a man who had just discovered the art of standing and had figured out how to do it better than anyone else who would ever come along." ― Neil Gaiman, Anansi Boys
"I'm so glad they still work. I haven't used them for kissing in such a long time, more like for wearing lipstick and whistling." — Diane Keaton in Something's Gotta Give
"Since the invention of the kiss there have been five kisses that were rated the most passionate, the most pure. This one left them all behind. The End." — The Princess Bride
"A kiss may not be the truth but it is what we wish were true." — L.A. Story
"When my date takes me home and kisses me good night, if I don't hear the philharmonic in my head, I dump him." — The Mirror Has Two Faces
"Well I thought we'd start out with kissing, and then we might move onto the fancy stuff." — The Manhattan Project
"This was how a kiss was supposed to feel—electric and pulsing and smoky all at once, like you'd discovered a new source of fuel that could warm you from within."
― Katharine McGee, American Royals
"Kiss me in sweet slow motion/Let's let everything slide" — Faith Hill
"Baby, I compare you to a kiss from a rose on the grey
Ooh, the more I get of you, the stranger it feels, yeah
Now that your rose is in bloom
A light hits the gloom on the grey." — Seal, Kiss From A Rose
"Ain't no particular sign I'm more compatible with/I just want your extra time and your kiss" — Prince, Kiss
KISSING QUOTES
The kiss is a lovely trick designed by nature to stop speech when words become superfluous.
INGRID BERGMAN
---
Kisses kept are wasted;
Love is to be tasted.
EDMUND VANCE COOKE
---
Stephen kissed me in the spring,
Robin in the fall,
But Colin only looked at me
And never kissed at all.
Stephen's kiss was lost in jest,
Robin's lost in play,
But the kiss in Colin's eyes
Haunts me night and day.
SARA TEASDALE
---
First kiss does the trick. The propitious moment. Something inside them goes pop.
JAMES JOYCE
---
Do not fall in love with people like me. I will take you to museums, and parks, and monuments, and kiss you in every beautiful place, so that you can never go back to them without tasting me like blood in your mouth. I will destroy you in the most beautiful way possible. And when I leave you will finally understand, why storms are named after people.
CAITLYN SIEHL
---
A maiden's first kiss cometh hard, yea, it is as the first olive out of a bottle, requiring much skill; but the rest are easy.
GELETT BURGESS
---
A kiss is … a draft on the affections.
ERNEST HARVIER
---
My lips, two blushing pilgrims, ready stand
To smooth that rough touch with a tender kiss.
WILLIAM SHAKESPEARE
---
Make me immortal with a kiss.
CHRISTOPHER MARLOWE
---
Her lips suck forth my soul, see where it flies.
CHRISTOPHER MARLOWE
---
The sound of a kiss is not so loud as that of a cannon, but its echo lasts a deal longer.
OLIVER WENDELL HOLMES
---
Kissing is the first and last way a couple connects. If you stop kissing, you stop connecting.
LOU PAGET
---
I pull you close but when we kiss I can feel a doubt.
I remember back when we started,
My kisses used to turn you inside out.
BRUCE SPRINGSTEEN
---
Where should one use perfume?… Wherever one wants to be kissed.
COCO CHANEL
---
[A kiss is] the fiery accompaniment on the keyboard of the teeth to the sweet songs sung by love in the burning hearts.
PAUL VERLAINE
---
In a kiss, two spirits meet, mingle, and become one; and as a result there arises in the mind a wonderful feeling of delight that awakens and binds together the love of them that kiss.
AILRED OF RIEVAULX
---
With many a man kissing is a form of romantic forgery.
ANONYMOUS
---
A man may conquer with a sword, but he can be conquered with a kiss.
PANO GEORGE KARKANIS
---
Soul meets soul on lovers' lips.
PERCY BYSSHE SHELLEY
---
Kiss girls all you want to — it beats the hell out of card games.
ROBERT A. HEINLEIN