Best New Year's Eve Drinks That Will Elevate Your Evening
New Year's Eve is practically synonymous with champagne. All season long, you see images of people popping bottles, clinking glasses, and making toasts. But just because the sparkling stuff is the star of the show on December 31 doesn't mean you can't enjoy other types of drinks on the holiday. In fact, we whole-heartedly recommend it. In addition to allowing you to test your bartending skills, serving a creative New Year's Eve drink menu of cocktails and mocktails will also wow everyone you watch the ball drop with. Not to mention, you just might find a new favorite winter drink you'll want to mix all season long.
Ahead, we've found the best New Year's Eve drinks to serve this year. These cocktails and non-alcoholic drinks highlight the best flavors of the season, including pomegranate, cherry, ginger, chocolate, and more. And because it's New Year's Eve, many of them include sparkling wine — which means you'll still get your champagne fix. No matter what you're doing this December 31 — whether you're watching a New Year's movie, planning your 2021 resolutions, or hosting a quarantine NYE party with members of your immediate household — you'll want to have one of these chic drinks on hand.
Pom-Lime French 75
You'll need to whip up your own pomegranate-lime syrup in order to mix this drink (don't worry, it's easy). The reward: a chic, fruit-infused gin cocktail topped with sparkling wine.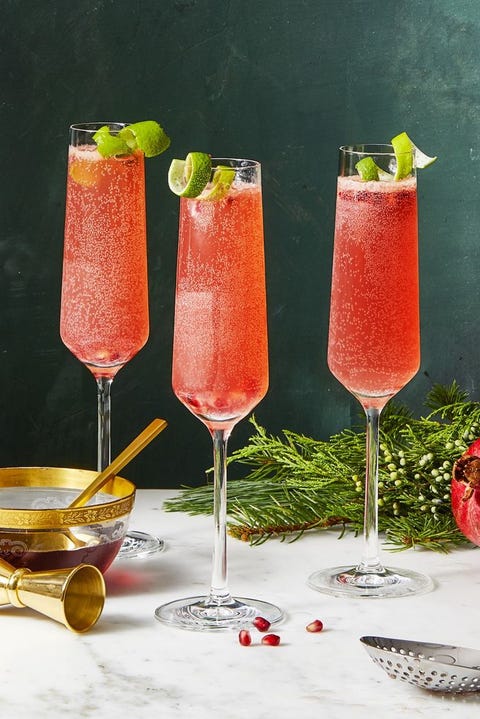 Confetti Champagne
The secret ingredient here? Pop Rocks candies. Yep, we knew you'd be interested.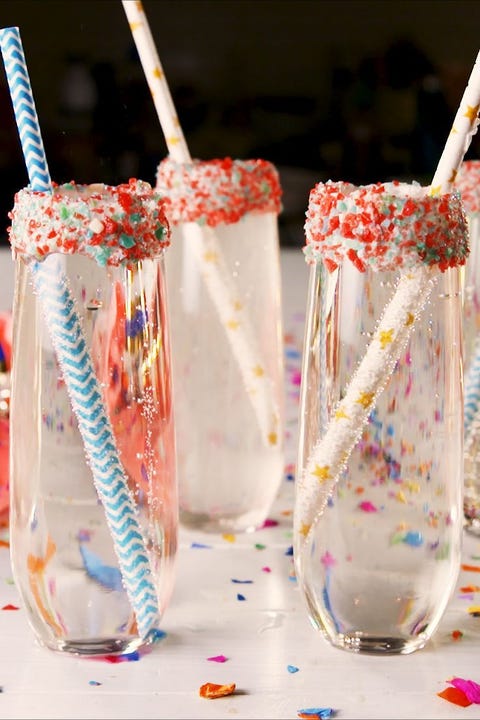 Cherry Bomb Fizz
It's a glass of champagne topped with maraschino liqueur and a cherry garnish. And yes, it's as tasty as it is elegant.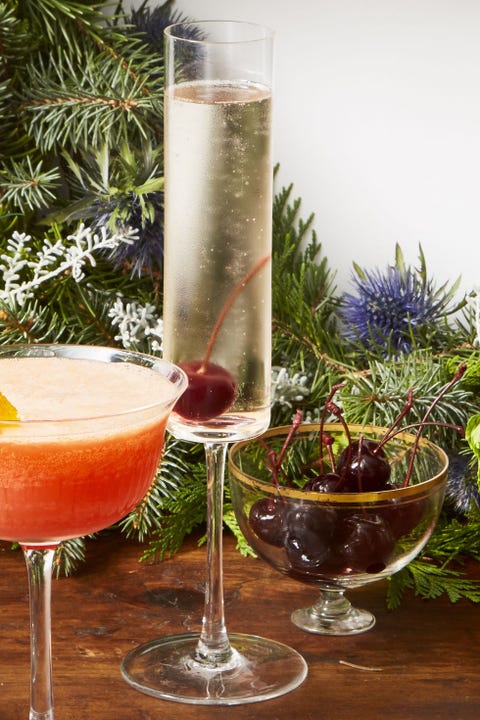 Shirley Temple
A classic Shirley Temple is the perfect option for guests who don't want to imbibe (and kiddos who aren't 21). Serve it in a champagne flute for some festive flair.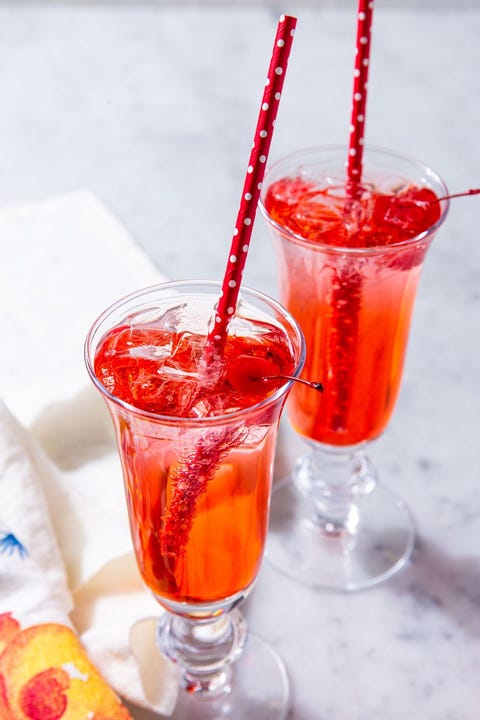 Spiked Hot Chocolate
If you plan to channel all the cozy vibes this New Year's Eve, then you're going to need this spiked hot cocoa. Turn on one of the best classic movies on Netflix and you're ready for a sweet night in.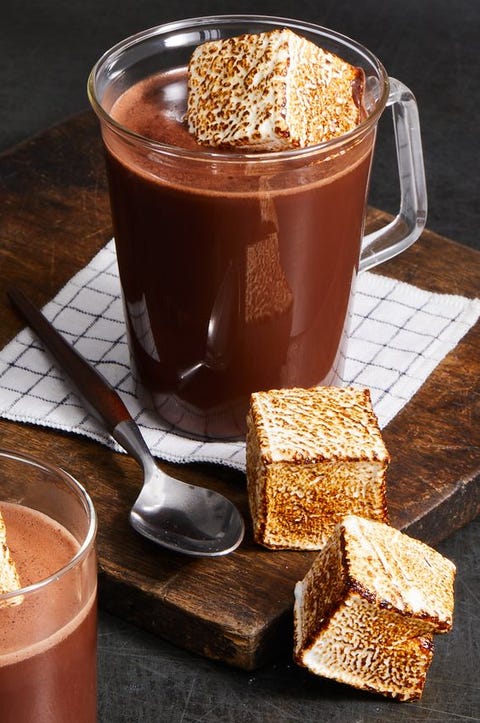 Ginger Bee Sting
Ready to ring in your own roaring '20s? Serve this Prohibition Era-inspired cocktail featuring ginger, lemon, honey, and Scotch.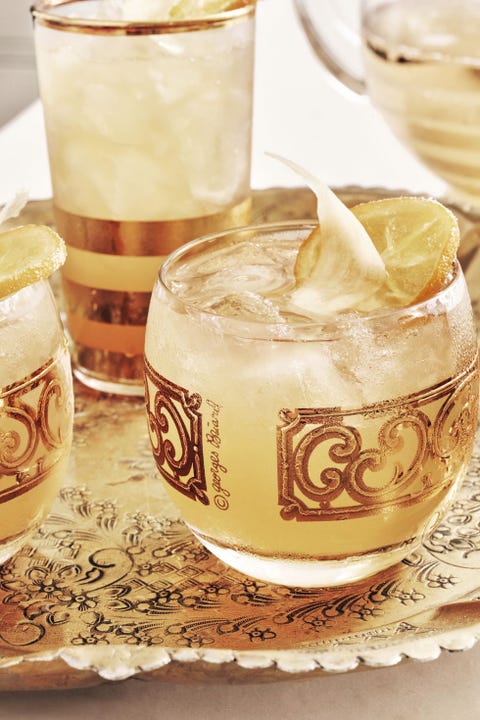 Ramos Gin Fizz
These frothy cocktails are a sight to behold — just look at that velvety texture. The surprise ingredient here is an egg white.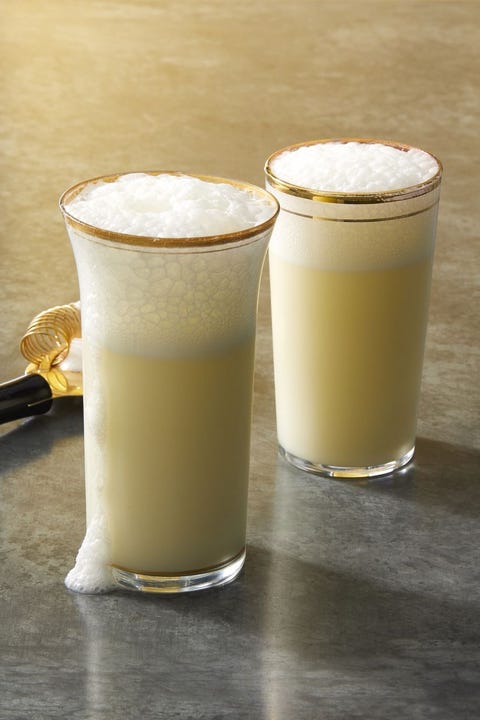 Thyme Plum Moscow Mule
Nothing says winter like ginger beer and thyme, which is why this cocktail is perfect for all your holiday celebrations. Not to mention, you can whip up a big batch in the morning to last you all day.