The year is coming to a close, which means that it's time to break out your champagne glasses and fancy dinner plates to celebrate! Even though health experts recommend staying safe on December 31 by not throwing a blowout New Year's Eve party, getting through such a crazy year is still worth celebrating — even if it's just over Zoom or a tiny celebration with those you live with. And even a small New Year's Eve party in quarantine needs delicious food!
Before serving up the main course for your last dinner of 2020, whip up a few of these irresistible hors d'oeuvres that are super easy to make. From ooey-gooey cheese dip to mouthwatering flatbreads, these simple bites and spreads will kick off your NYE celebration on a yummy note — and they'll pair perfectly with a champagne cocktail. Whatever you decide to serve to start 2021 on the right foot, one thing's for sure: These memorable New Year's appetizers will keep you full and satisfied well past midnight.
Jammy Brie Cups
Dessert as an appetizer? This treat starts with a layer of puff pastry, drizzled with jam (apricot, raspberry, strawberry — pick your poison!) and topped with Brie cheese.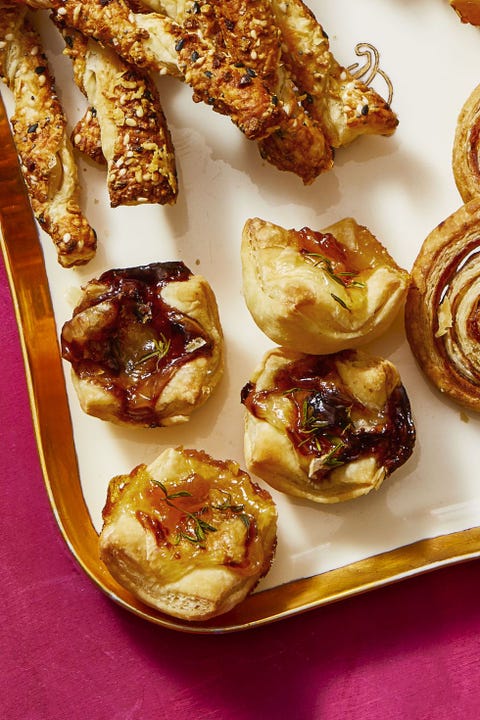 French Onion Soup
Sweet, caramelized onions meet ultra-creamy Gruyère cheese in this classic winter dish.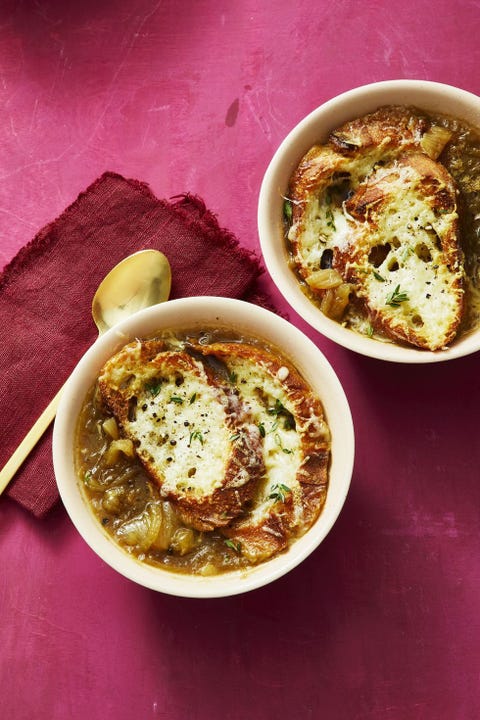 Three-Ingredient Pretzel Bites
Dip 'em in grainy mustard for the perfect casual nosh. And did we mention the recipe only calls for three ingredients?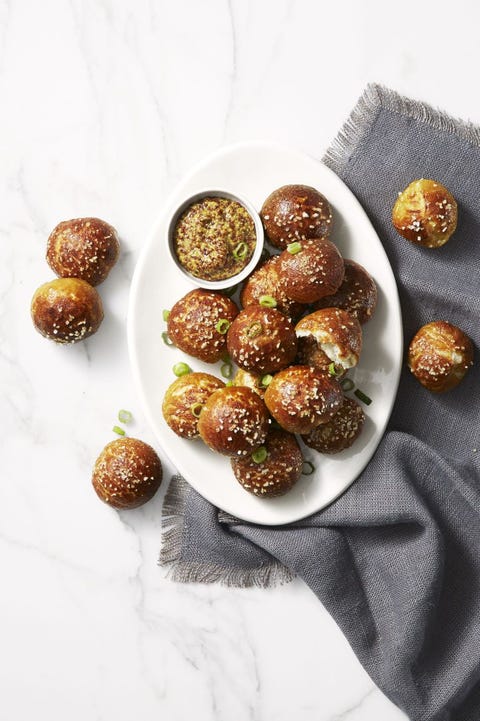 Easy Pigs in a Blanket
Turn an already irresistible appetizer into an edible centerpiece.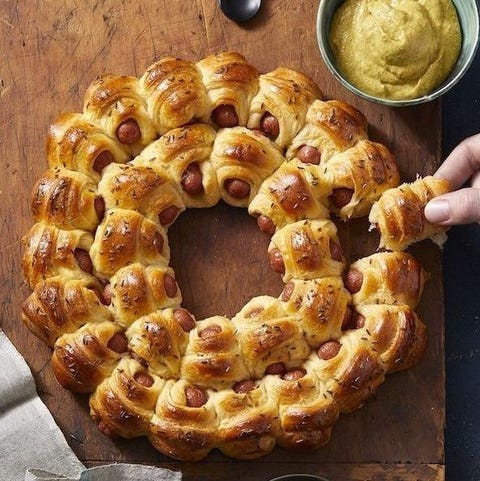 Spinach and Yogurt Dip
Spinach-artichoke dip is so last year — ring in the new one with a tangy and fresh option topped with mint leaves and served with pita.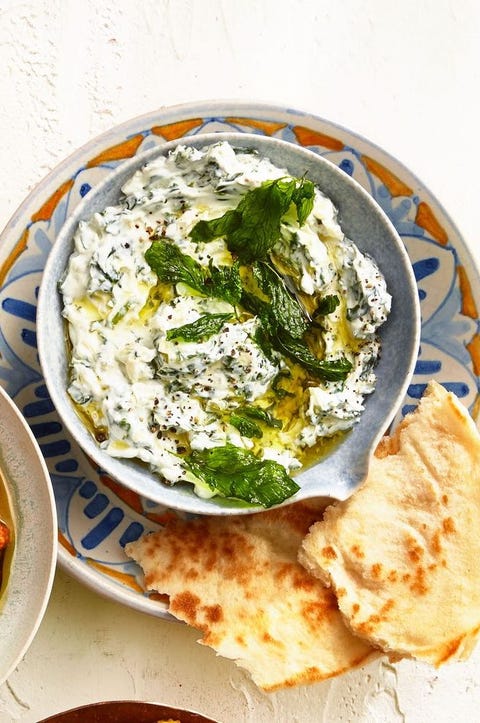 Gingery Pork and Chive Wontons
The secret to this recipe? Spicy chili oil.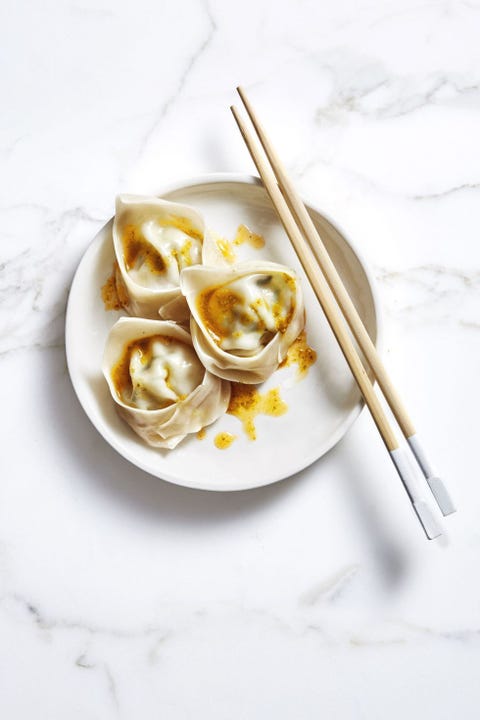 Green Matcha Popcorn
A little bit of green tea matcha turns a regular bowl of popcorn into something special.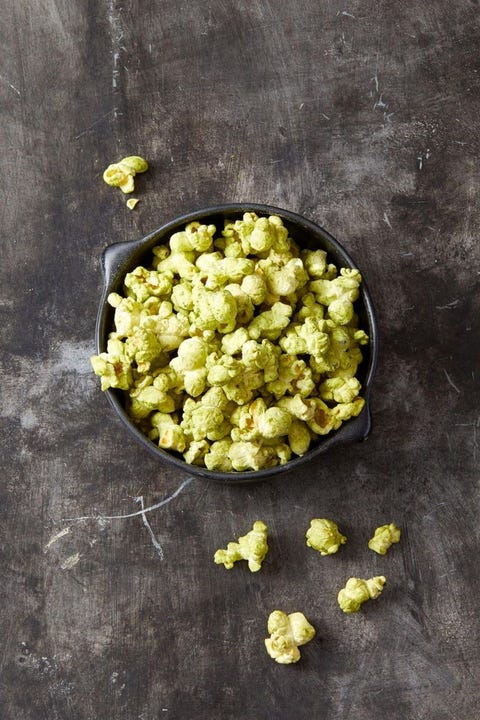 Prosciutto and Mustard Pinwheels
Think of these three-ingredient appetizers as fancy ham-and-cheese sandwiches.