Best New Year's Eve Appetizers to Kick off Your Countdown
The year is coming to a close, which means that it's time to break out your champagne glasses and fancy dinner plates to celebrate! Even though health experts recommend staying safe on December 31 by not throwing a blowout New Year's Eve party, getting through such a crazy year is still worth celebrating — even if it's just over Zoom or a tiny celebration with those you live with. And even a small New Year's Eve party in quarantine needs delicious food!
Before serving up the main course for your last dinner of 2020, whip up a few of these irresistible hors d'oeuvres that are super easy to make. From ooey-gooey cheese dip to mouthwatering flatbreads, these simple bites and spreads will kick off your NYE celebration on a yummy note — and they'll pair perfectly with a champagne cocktail. Whatever you decide to serve to start 2021 on the right foot, one thing's for sure: These memorable New Year's appetizers will keep you full and satisfied well past midnight.
Pecan-Stuffed "Baked" Apples
Get your slow cooker ready, because you'll need it to make this brown-sugar stuffed fruity treat.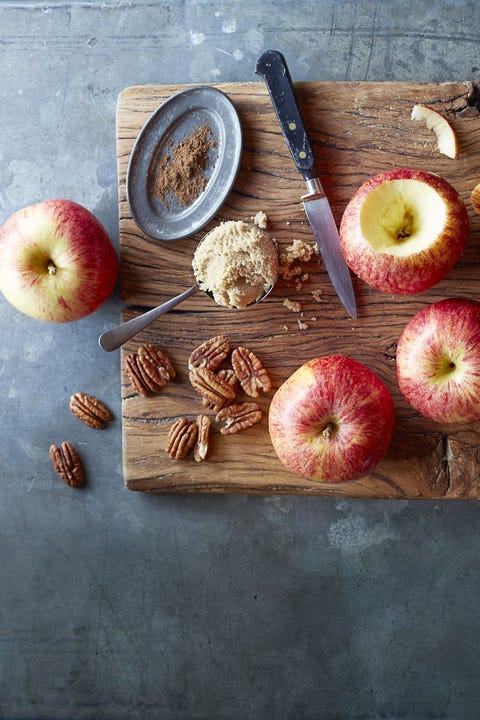 Pizza Dip
Warm up with this fast and easy party dip that features everything you love about a classic pie in snackable form.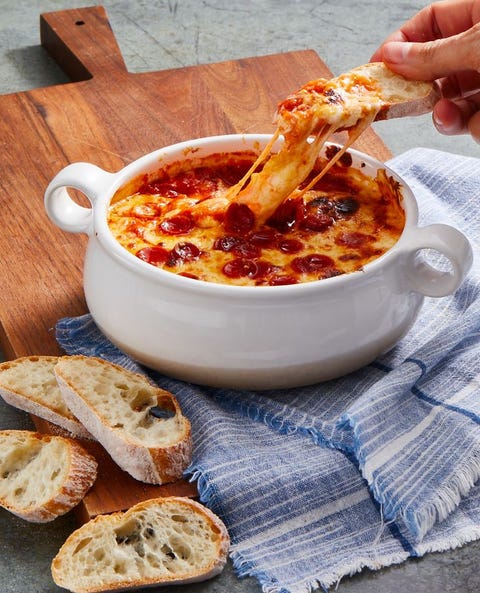 Deviled Eggs
Follow our Test Kitchen's classic recipe, then top it with herbs, veggies, bacon, and more to make it your own.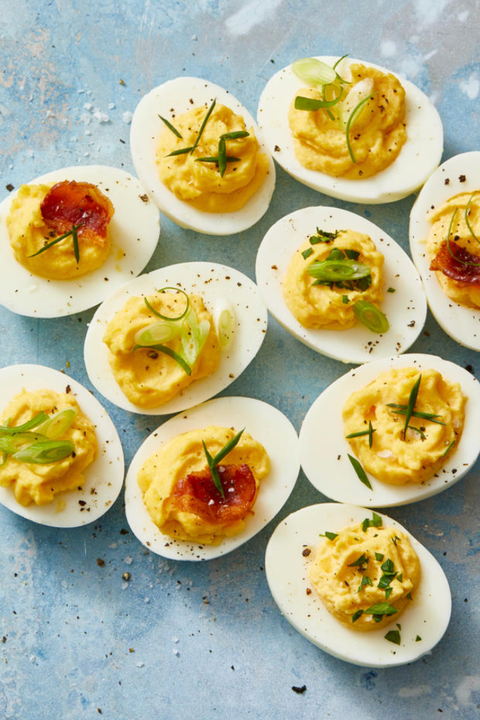 Roasted Asparagus and Ricotta Tart
There's nothing like a savory veggie pastry topped with cheese to get the NYE party rolling — just make sure to bake that crust to a perfect golden-brown.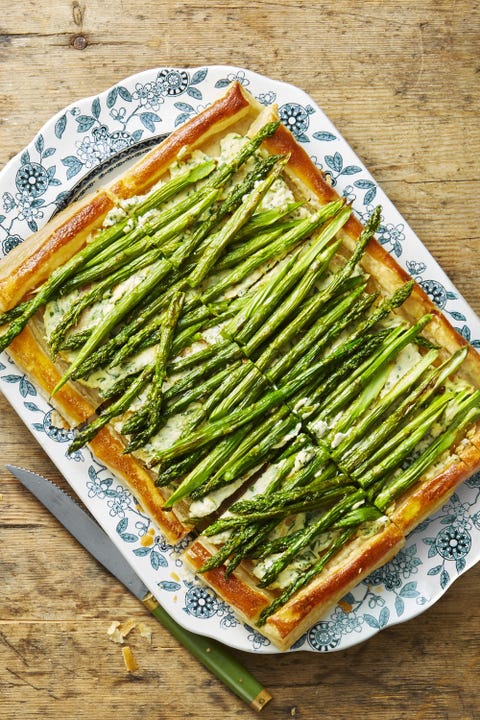 Sprigs in a Blanket
Take the classic "pigs in a blanket" dish to the next level by wrapping puff pastry around prosciutto and asparagus instead — it's sure to be a playful (and tasty) crowd favorite.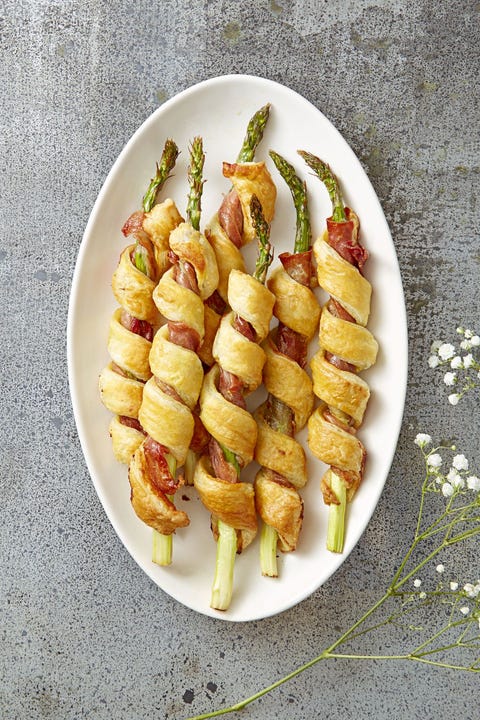 Zesty Beet Dip
This earthy dip couldn't be easier to make — just throw some ingredients in a blender for five minutes. Serve it up with some bread, crackers, or even some raw veggies before the main course.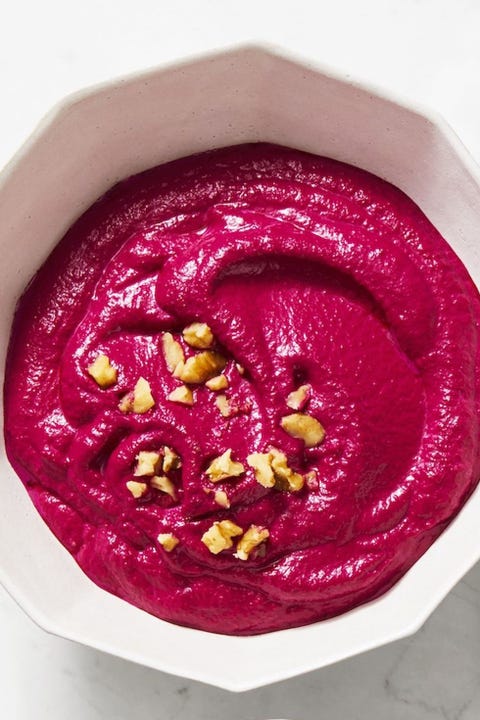 Crispy Potatoes With Vegan Nacho Sauce
It's not a New Year's party without some crispy, cheesy potatoes. Plus, the vegan nacho sauce is so good, it's hard to believe it's not real cheese.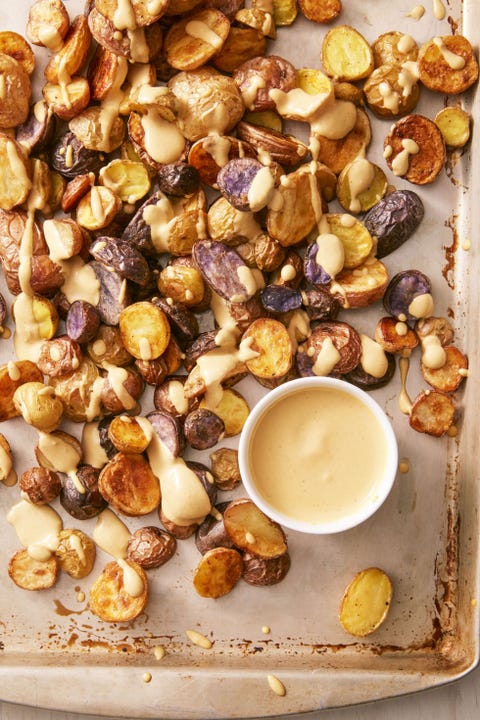 Egg Salad Blini Bites
You can make these mini pancakes up to two weeks in advance, and keep them in the freezer for easy party prep on December 31.