Best New Year's Desserts 2021
Finally — it's time to bid farewell to a tumultuous year, prepare the ultimate New Year's Eve feast, and end the night with delicious, decadent New Year's desserts. Whether you're looking for mini desserts for a mini New Year's Eve party, or you're on the hunt for a ridiculously easy no-bake treat, we've pulled plenty of recipes (that pair well with champagne!) to end the year on the sweetest note possible.
Chocolate Gingerbread Cake With White Chocolate Buttercream
Festive spices meet chocolate in this rich and moist chocolate gingerbread cake, the perfect centerpiece for any holiday dinner.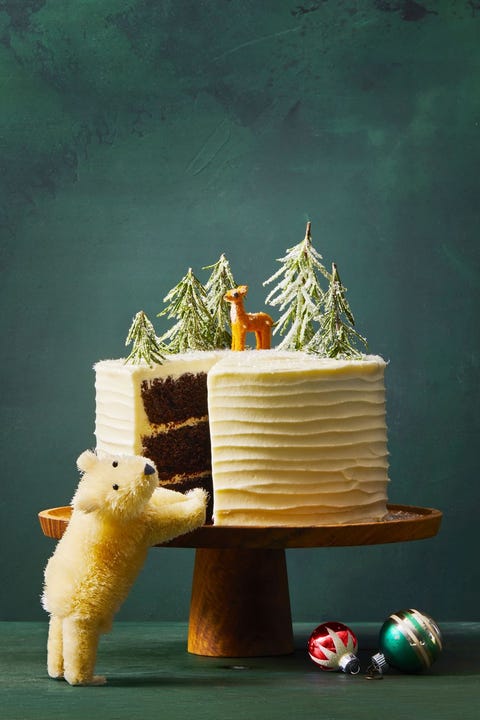 Walnut Crescent Cookies
Full of nutty and spicy flavors, these crescent-shaped cookies are a snowy delight.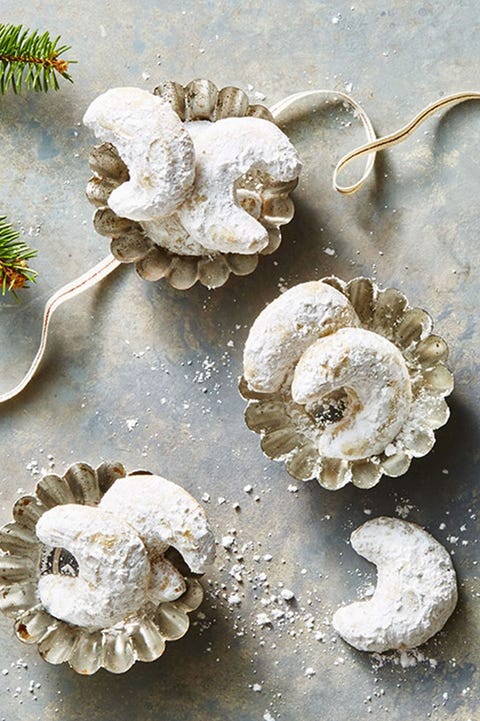 Cranberry Swirl Cheesecake Bars
Creamy cheesecake bars with cranberries, raspberries, fresh orange, and a chocolate cookie crust is a festive New Year's dessert.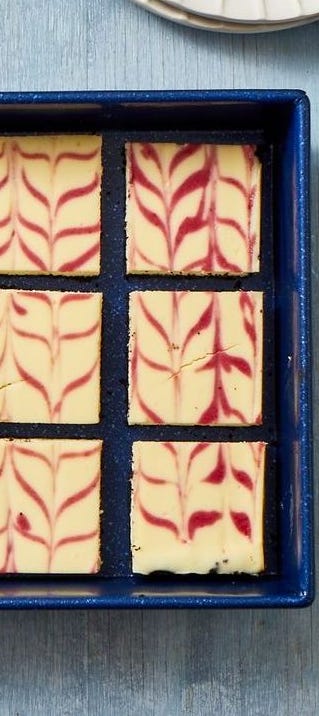 Choco-Churros With Dulce de Leche
Up your donut game by swapping jelly for sweet caramel sauce.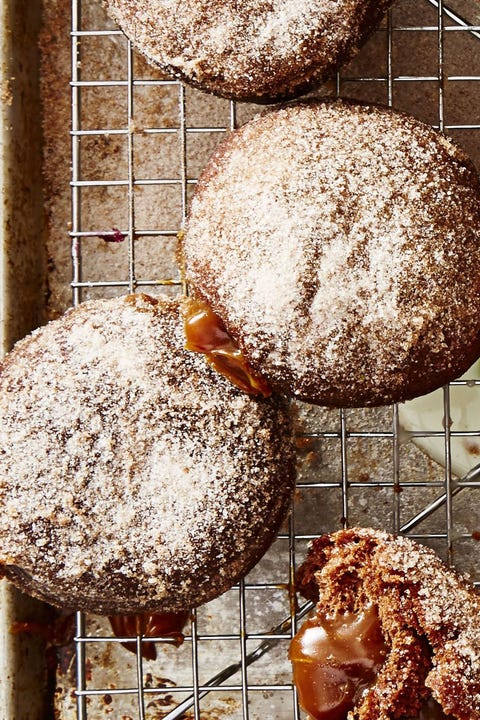 Chunky Nut Butter Cookies
These under-30-minute treats will become a new family favorite once you whip up a batch.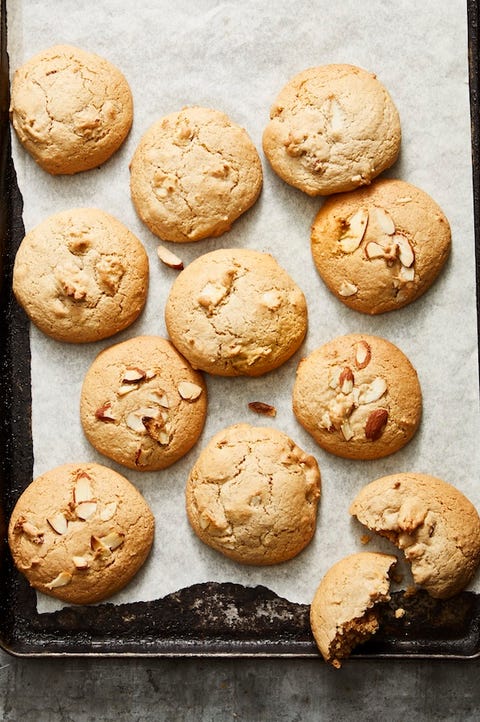 Three-Ingredient Chocolate Mousse
You don't even need to turn on the oven to make this silky smooth treat.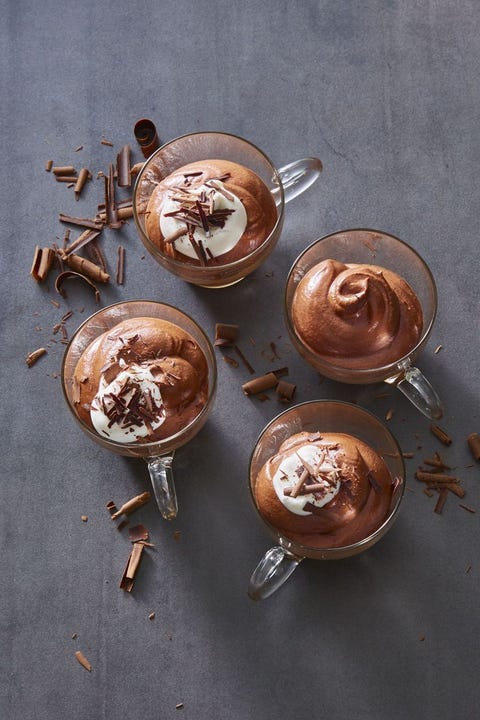 Blueberry-Cardamom Donut Holes
Pair these fluffy, sweet and tart bites with champagne for the perfect treat to ring in the new year.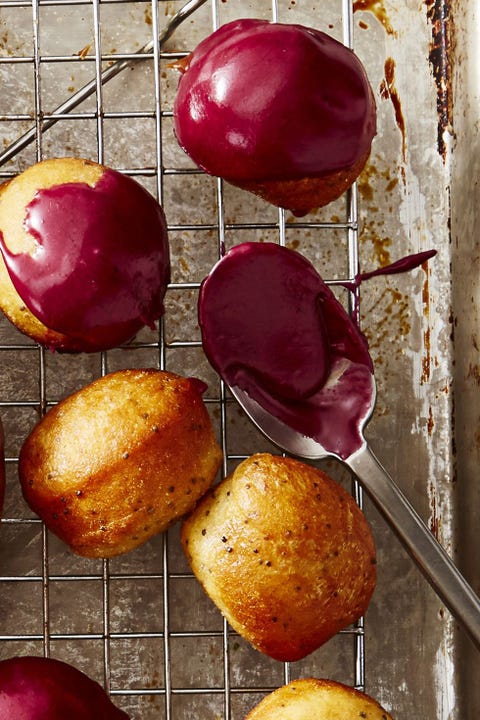 Flourless Fudge Cake
As if this intensely chocolatey cake wasn't heavenly enough, it also happens to be gluten-free.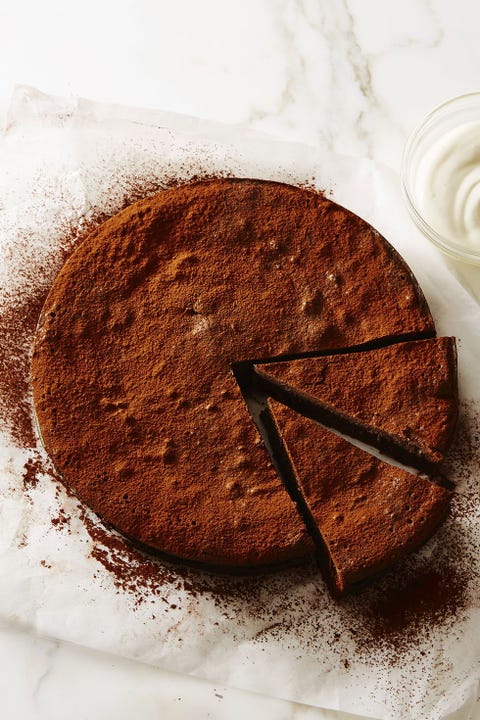 Sparkly Apple Slab Pie
New Year's Eve deserves a little extra sparkle, so serve up this super-simple pie, made in a sheet pan.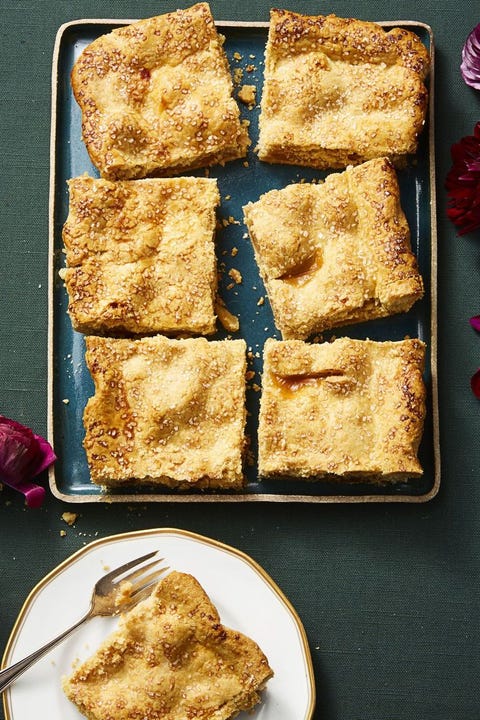 Maple Pear Tart Tatin
In this upside-down pastry, the fruit is caramelized with the natural stuff (a.k.a. maple syrup).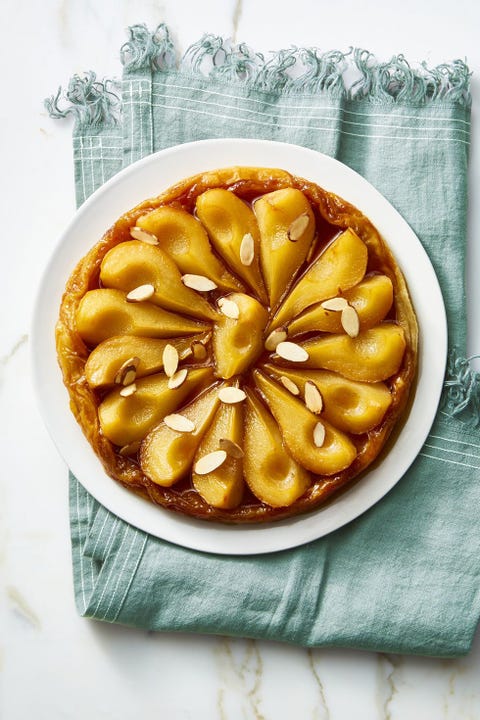 Chocolate-Covered Pretzels
The perfect valance of salty and sweet, these two (!) ingredients treats will be a hit with the whole family.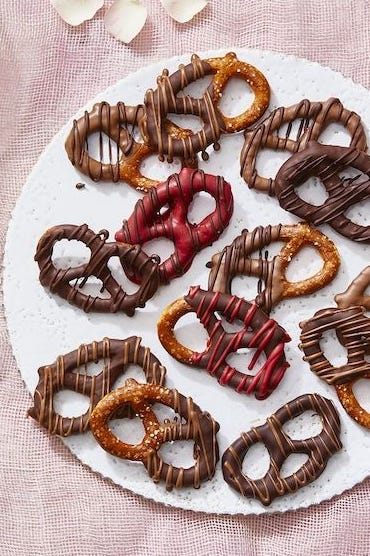 Pear Berry Crumble
Tackle this oaty, fruity dessert with a whole bunch of spoons and a pint of vanilla ice cream.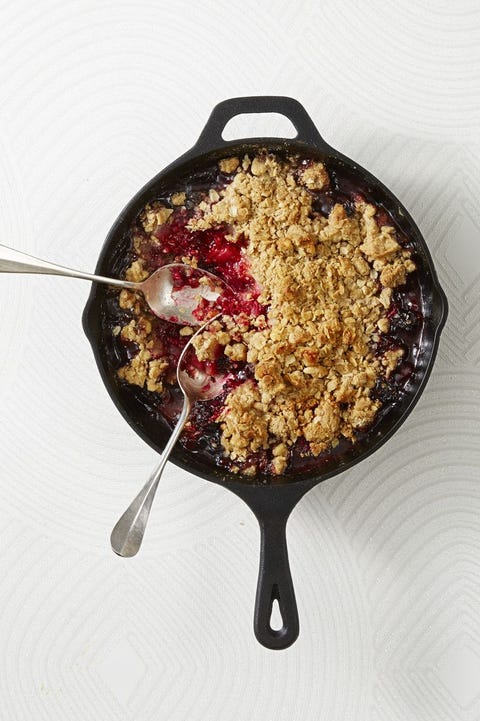 Coconut Lime Donuts
Bring the tropical vibe to your dessert spread. Plus, the leftovers (if you have any!) make for an epic breakfast treat.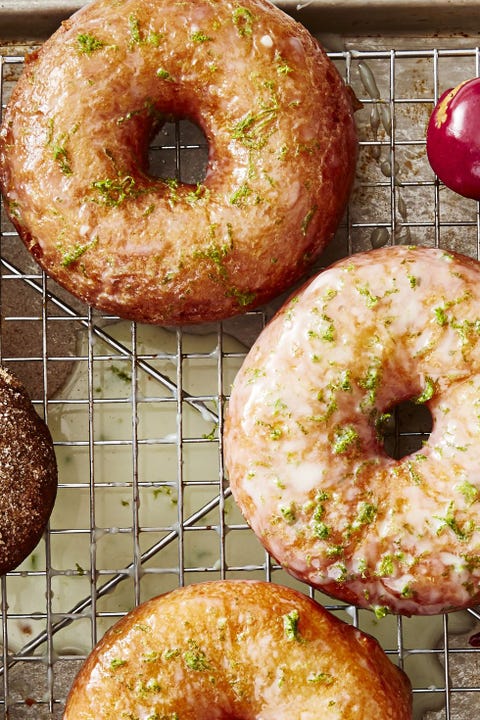 Berry Cream Tartlets
These sweet berry-topped tarts have a nutty surprise waiting at the bottom.