Best New Year's Day Brunch Recipes
It's your first meal of the New Year — let's make it a good one! Why have another bowl of microwave oatmeal when there are countless other delicious options out there? After a very hectic year (to say the least), it's time to celebrate beginning a new chapter — in the tastiest way possible. From lean and healthy (if that's your New Year's resolution) to creamy and indulgent (chilaquiles, need I say more?), these New Year's Day brunch recipes will kick your year off the right way. Whether you are cooking for one or are playing chef for the family, these dishes are a great way to introduce some new staples to your diet.
New Year's Day may symbolize getting rid of your old (or not-so-good) habits and starting anew — and we fully recommend making better brunch one of those priorities. Someone pour us a glass of a champagne cocktail!
Blueberry Sweet Rolls With Lemon
Tart lemon, juicy blueberries, gooey cream cheese … there's too much goodness here to turn down this recipe.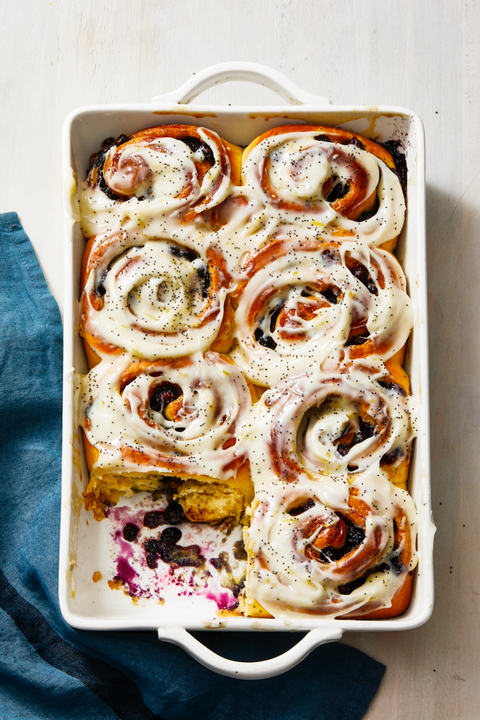 Make-Ahead Egg and Cheese Sandwiches
As if these breakfast sandwiches weren't easy enough to make in the first place, you can make them even easier by prepping them the night before — then you just have to heat them up on New Year's Day.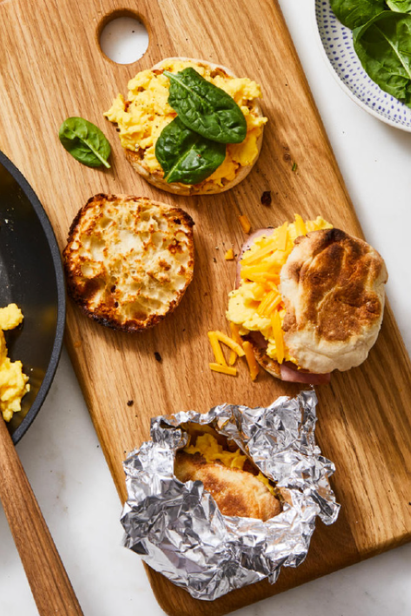 Bacon French Toast Bake
Not only is this bake absolutely delicious — um, hello bacon and maple syrup! — but you can also assemble it ahead of time.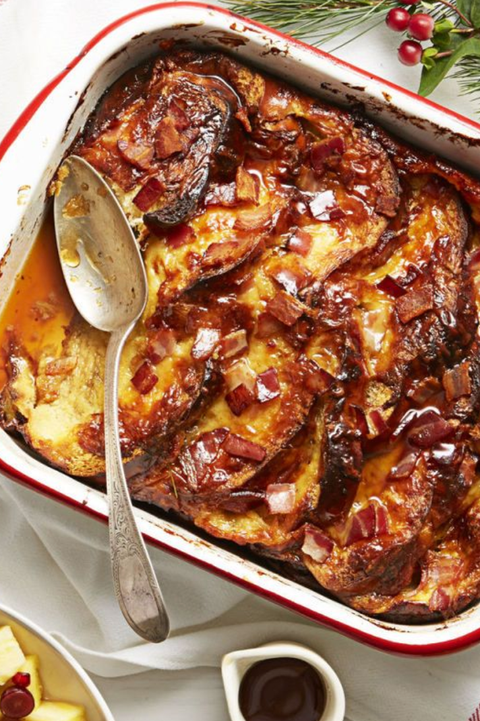 Apple Cheddar Biscuits
If you're craving some carbs on New Year's Day, then there's nothing better than these melt-in-your mouth apple and cheddar biscuits.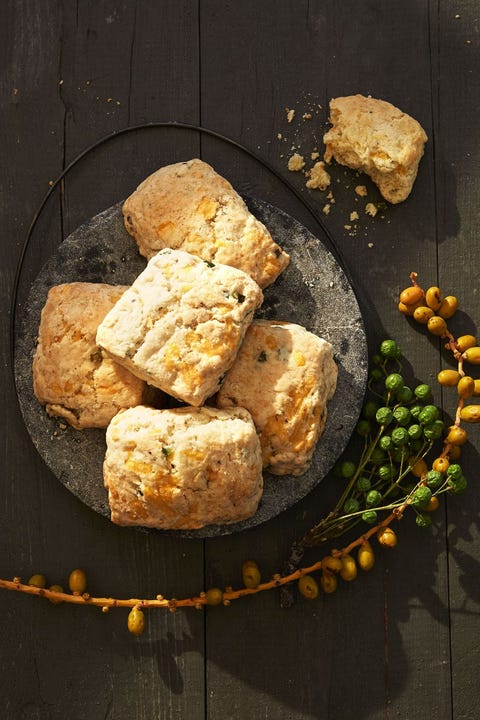 Chicken Chivito Sandwich
No brunch menu is complete without a sandwich or two, and this chicken and egg option is a real standout.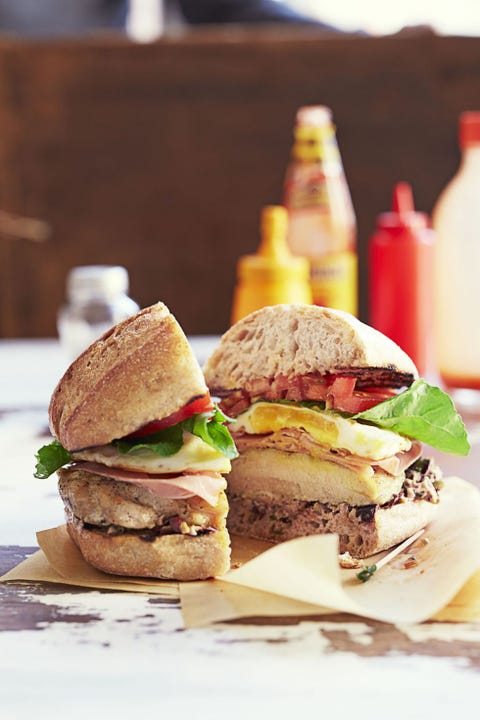 Chard and Gruyère Eggs in the Hole
Wow, these eggs over sautéed chard and melted gruyére are (almost) to pretty to eat.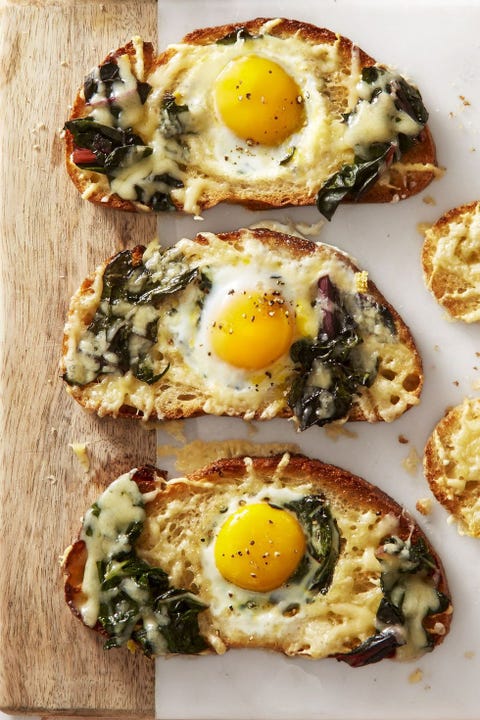 Mint-Pesto Baked Eggs
Are eggs the most versatile ingredient out there? Cilantro, mint, pesto and pistachios certainly make a case for it.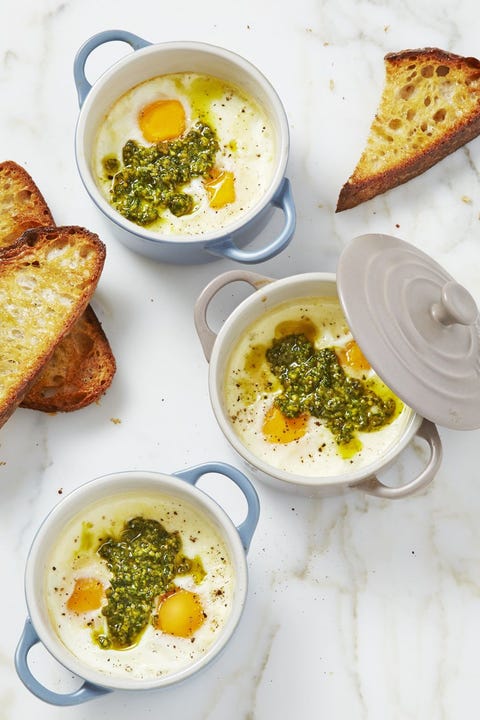 Curry-Avocado Crispy Egg Toast
The curry powder on this toast takes your standard avo breakfast up a notch.