New Year Inspirational Quotes
The arrival of a new year is often filled with complicated emotions. You are excited for all there is to look forward to in the coming year, yet you may still feel disappointed about things that didn't c0me to fruition. And considering many are still processing feelings from the ongoing pandemic, it may seem difficult for some to move forward. While everything continues to change (or not change as much as you'd hoped) as the pandemic continues, these New Year's quotes somehow manage to summarize all those complicated thoughts and feelings you've been dealing with.
As you deal with the pressure to move forward and reach big accomplishments, find peace and comfort in knowing that you survived a lot in the past year. Despite the unpredictability of it all, you still managed to get through it in a way that made sense for you.
Whether you plan on creating a bucket list for the new year, still grieving what was lost, reliving the best moments of 2021, or creating a vision board to keep you motivated, rest assured that you did the best you could and there is still a lot to look forward to. Now, it's time to say goodbye to 2021 and thank it for the lessons it brought, then welcome 2022 and all the potential it holds. Here are 70 quotes about the new year to help you do just that.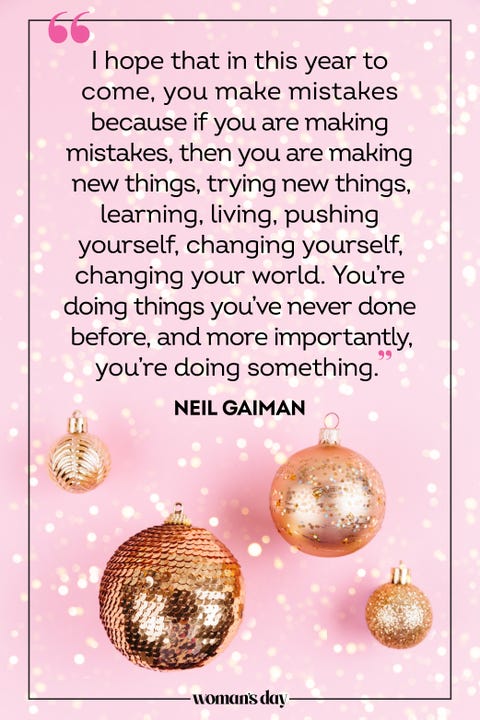 "I hope that in this year to come, you make mistakes because if you are making mistakes, then you are making new things, trying new things, learning, living, pushing yourself, changing yourself, changing your world. You're doing things you've never done before, and more importantly, you're doing something." — Neil Gaiman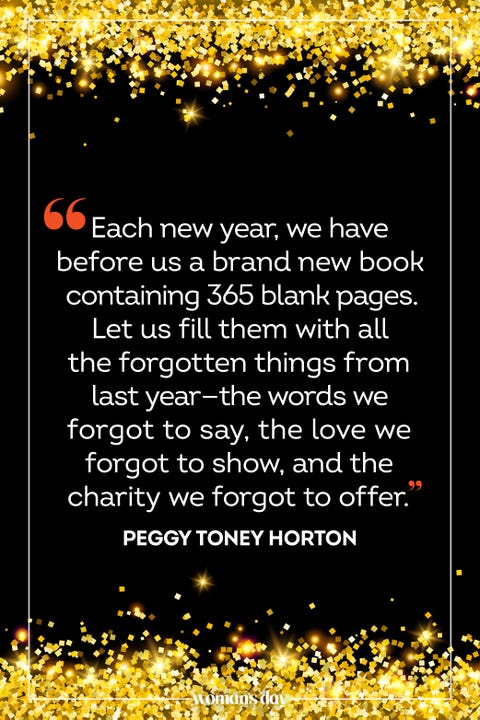 "Each new year, we have before us a brand new book containing 365 blank pages. Let us fill them with all the forgotten things from last year — the words we forgot to say, the love we forgot to show, and the charity we forgot to offer." — Peggy Toney Horton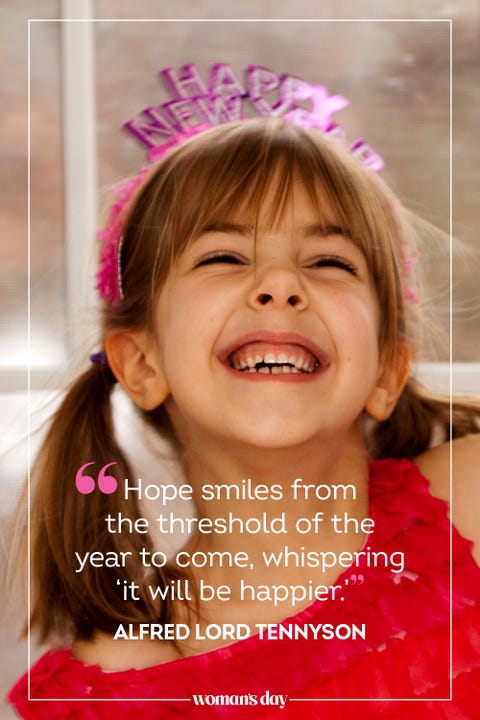 "Hope smiles from the threshold of the year to come, whispering 'it will be happier.'" — Alfred Lord Tennyson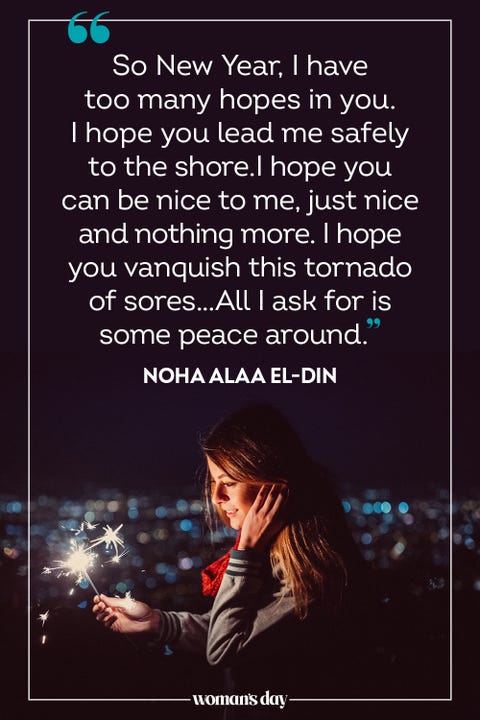 "So New Year, I have too many hopes in you. I hope you lead me safely to the shore. I hope you can be nice to me, just nice and nothing more. I hope you vanquish this tornado of sores … All I ask for is some peace around." — Noha Alaa El-Din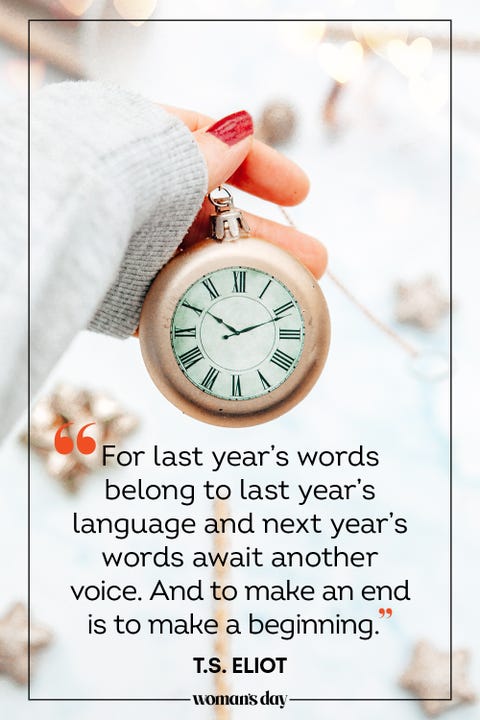 "For last year's words belong to last year's language and next year's words await another voice. And to make an end is to make a beginning." — T.S. Eliot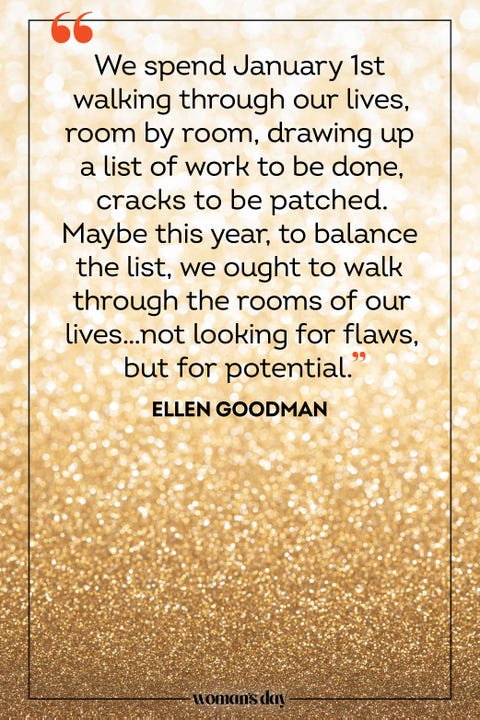 "We spend January 1st walking through our lives, room by room, drawing up a list of work to be done, cracks to be patched. Maybe this year, to balance the list, we ought to walk through the rooms of our lives…not looking for flaws, but for potential." — Ellen Goodman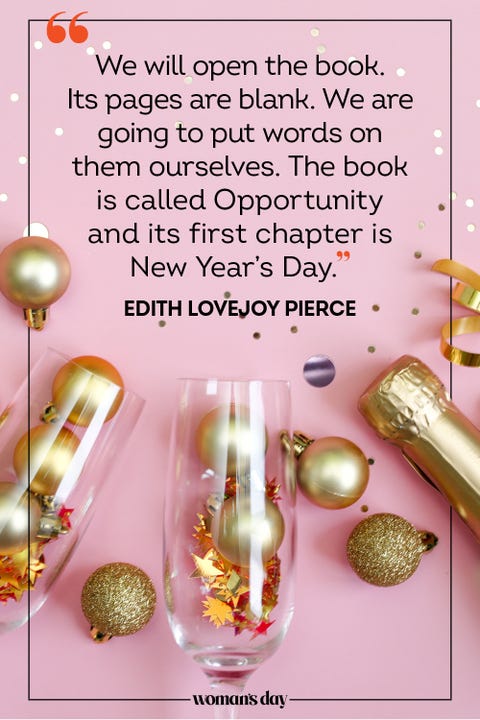 "We will open the book. Its pages are blank. We are going to put words on them ourselves. The book is called Opportunity and its first chapter is New Year's Day." — Edith Lovejoy Pierce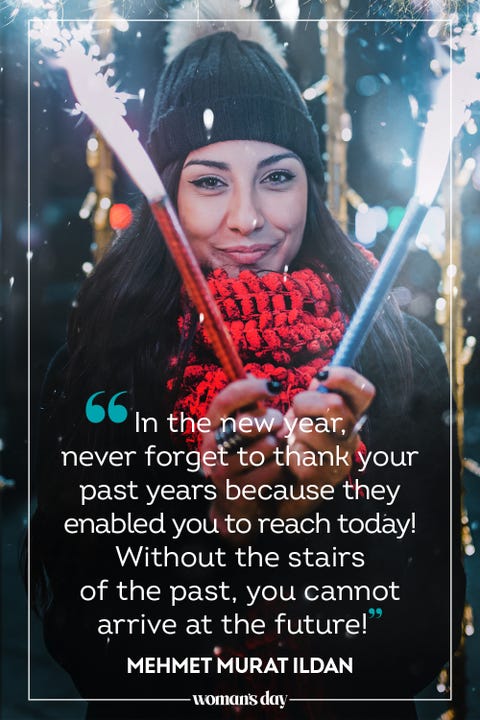 "In the new year, never forget to thank your past years because they enabled you to reach today! Without the stairs of the past, you cannot arrive at the future!" — Mehmet Murat Ildan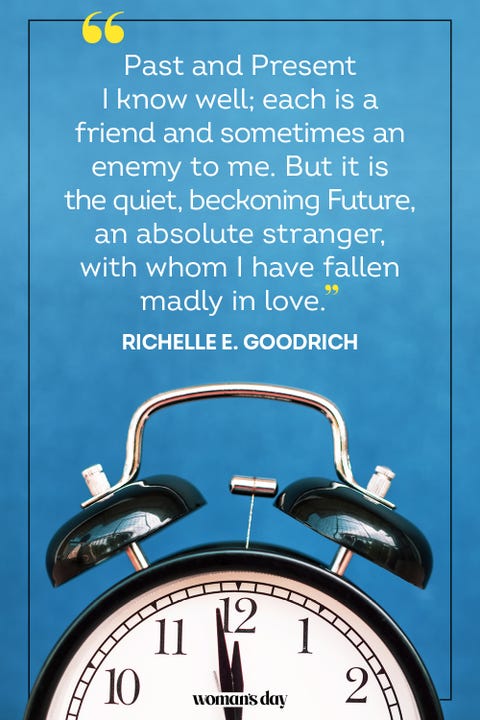 "Past and Present I know well; each is a friend and sometimes an enemy to me. But it is the quiet, beckoning Future, an absolute stranger, with whom I have fallen madly in love." — Richelle E. Goodrich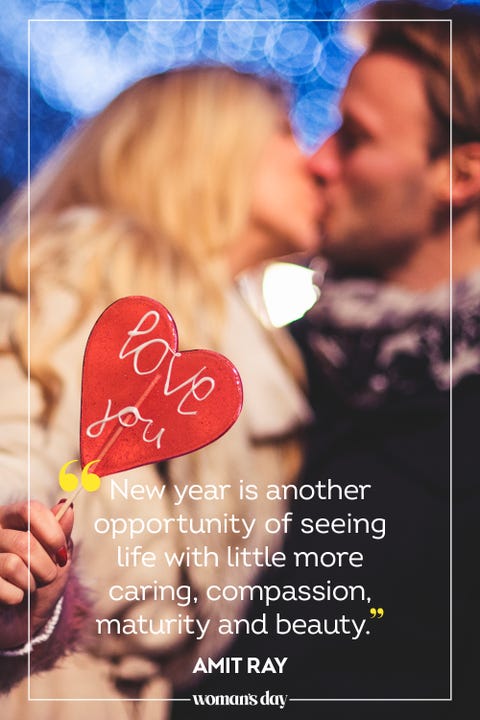 "New year is another opportunity of seeing life with little more caring, compassion, maturity and beauty." — Amit Ray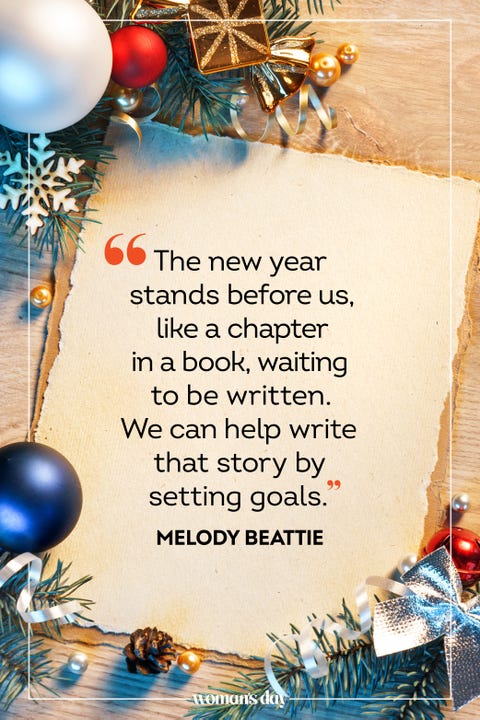 "The new year stands before us, like a chapter in a book, waiting to be written. We can help write that story by setting goals." — Melody Beattie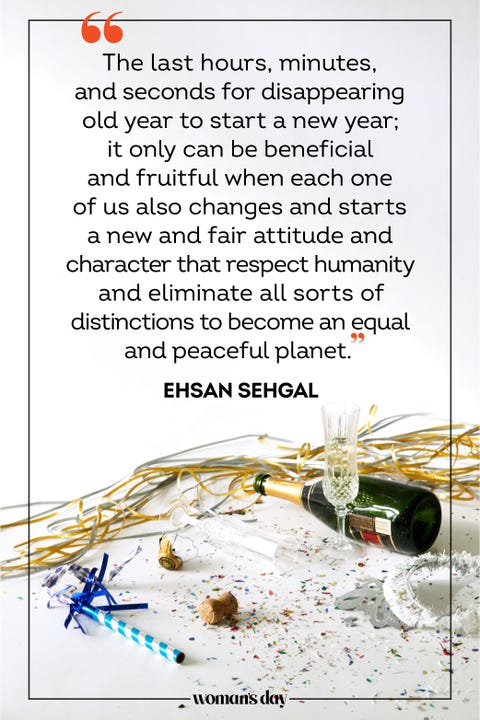 "The last hours, minutes, and seconds for disappearing old year to start a new year; it only can be beneficial and fruitful when each one of us also changes and starts a new and fair attitude and character that respect humanity and eliminate all sorts of distinctions to become an equal and peaceful planet." — Ehsan Sehgal