Best Mothers Day Gifts For Grandma
Best Mothers Day Gifts For Grandma
If you're going to pull out all the stops for your mom on Mother's Day, then you need to do the same for your grandma. After all she's done for you and her other grandchildren, Granny, Mimi or Nana (or whatever else you may call her) should be spoiled on the daily, but celebrating Mother's Day is a great place to start. A friendly tip: Give her one of these Mother's Day gifts for grandma to show her just how grateful you are for everything she's done and continues to do (like, say, showing up at your door with a plate full of freshly-baked cookies).
But picking out the perfect Mother's Day gift for someone who means so much to you is no easy feat. For that very reason, we've rounded up a range of unique gift ideas tailored to different price points (most are under $50!), interests and personalization levels. That said, we also know that there are many stages to being a grandmother, so we made sure to include some sentimental picks for new grandmas or grandmas-to-be eagerly awaiting a little one's arrival. Want even more options to pick from? Shop our ultimate grandma gift guide or take a peek at our last-minute Mother's Day gift guide, if you waited until the week of.
CUTE WAY TO SHOW OFF HER FAMILY
Personalized Grandma's Garden Print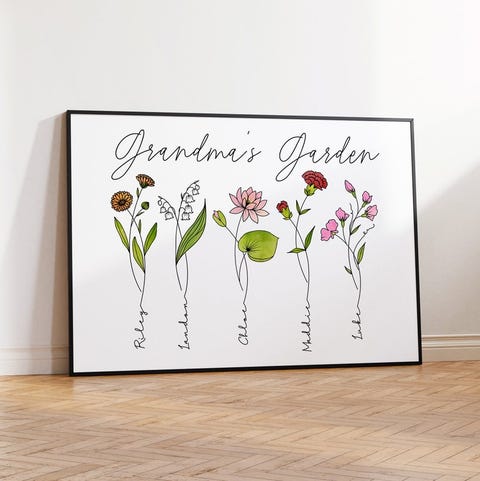 With unconditional love, care and attention, your grandma has cultivated your family like a garden. Match each grandchild to their birth flower and send over your selections to this Etsy seller for a digital file you can frame on your own, so your grandma can bask in her beautiful bounty every chance she gets.
PERSONALIZED TO HER
Birth Month Flower Grow Kit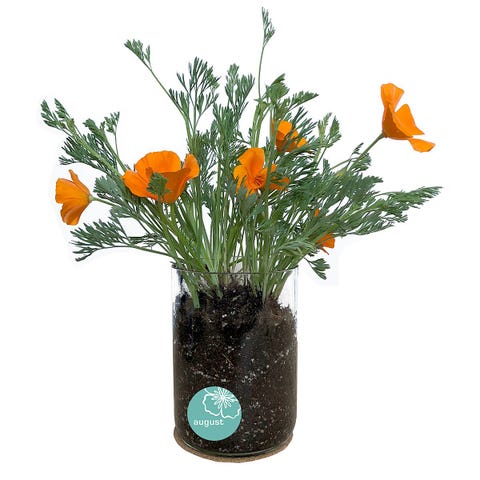 Here's a clever way to give her flowers. Trade a traditional bouquet for this birthstone-inspired flower grow kit — seeds, a glass planter, soil-less growing medium and instructions included.
UNIQUE TO EACH AND EVERY GRANDMA
What I Love about Grandma Fill-in-the-Blank Book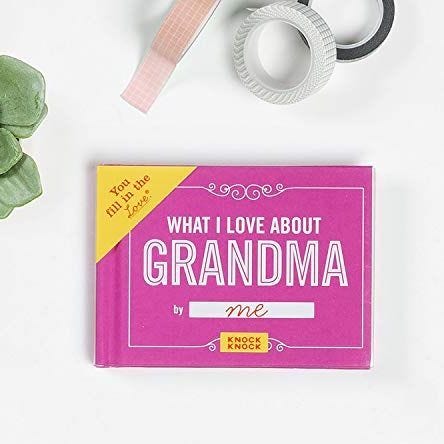 Your grandma always wears her heart on her sleeve and now it's time for you to follow her head. Bring out your sentimental side as you fill out the prompts (like "I love how you say ____") in this fill-in-the-blank journal.
CHEAP AMAZON GIFT WITH A BIG IMPACT
Glass Hummingbird Feeder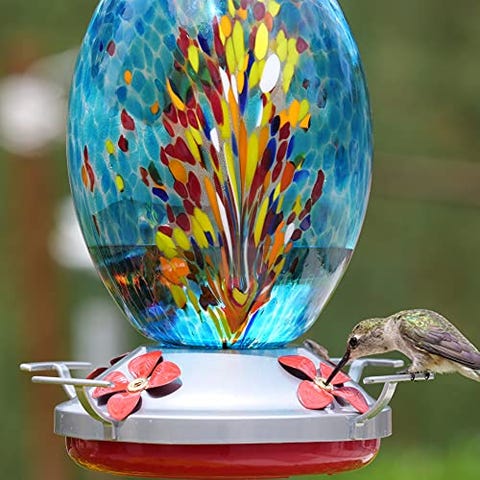 Reds, yellows and other bright hues attract hummingbirds, which means one thing and one thing only: tons of hummingbirds are going to flock to this hand-blown glass feeder. Just be sure to tell her to hang it near a window, so she can see the birds in clear view.
SWEET MOTHER'S DAY GIFT FROM GRANDKIDS
DIY Handprint Sign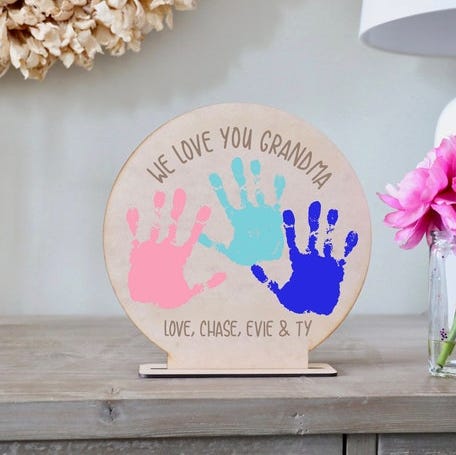 Select from five different grandma monikers (including Nana and Gammy) then have the grandkids dip their hands in the included paint for a personalized gift that will no doubt earn pride of place on her bookshelf.
FOR THE GRANDMA WHO HAS EVERYTHING
Grandmother's Journal: Memories and Keepsakes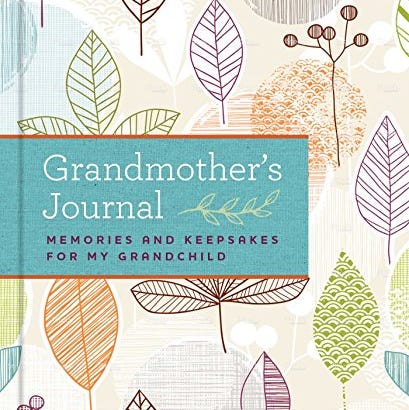 Take some time to walk down memory lane as you fill out the pages in this book. Leave a few blank pages toward the end to symbolize all of the adventures to come.
PERSONALIZED GIFT NANA WILL LOVE
Hand-Stamped Keychain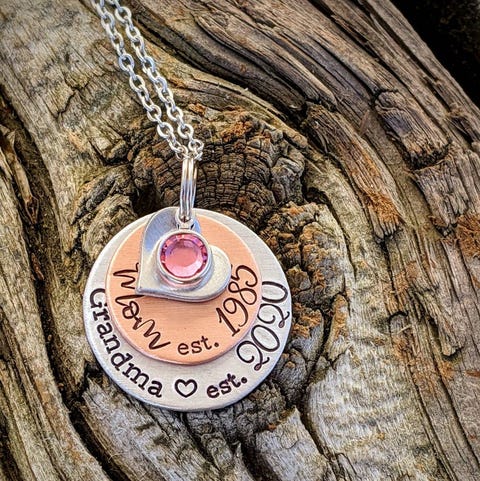 This is the best gift for a new grandma or grandma-to-be: a keychain to remind her of where she started, first as a mom and now as a grandma.
EXPEDITED SHIPPING AVAILABLE
Yellow Sunflower Butterfly Puddler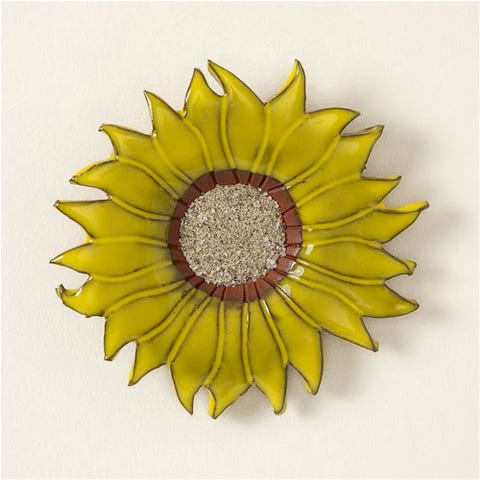 Once she fills the shallow well of this sunflower with a special salt and sand mixture, her garden will be aflutter with dozens of beautiful butterflies. It'll even help her garden in the long-run since butterflies pollinate certain flowers, including coneflowers and marigolds.
FUN GIFT FROM AN ACTIVE TODDLER
Explore Outdoors Activity Kit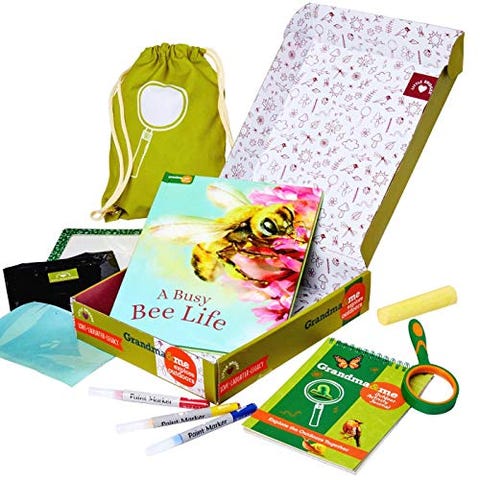 For the grandma that likes to get outside, this interactive activity box will help her bond with her grandchild — inside she'll find a storybook, outdoor activity journal, sidewalk chalk, magnifying glass and more.
ESPECIALLY PERFECT FOR NEW GRANDMAS
Personalized Birthstone Necklace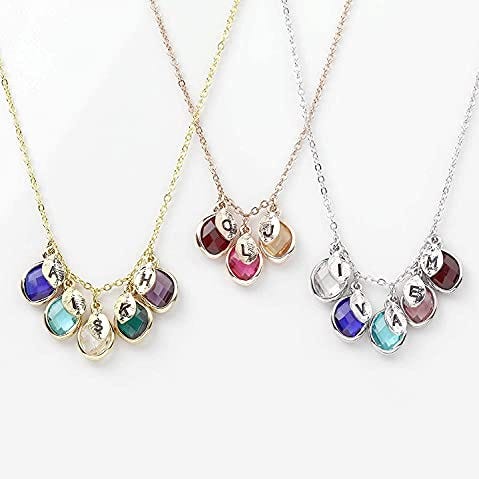 She considers her grandchildren to be her most precious jewels — and this necklace symbolizes exactly that. Add a birthstone and initial pendant to resemble each grandchild, but keep in mind that you can't have more than five per necklace.
THOUGHTFUL GIFT FROM GRANDSON OR GRANDDAUGHTER
I Love Grandma This Much Personalized Book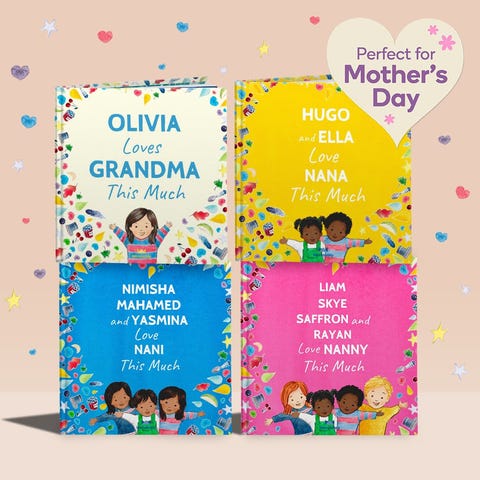 If your goal is to make grandma tear up, this 34-page hardcover book that can be personalized with her and her grandkids' names, as well as a custom dedication, should do the trick.
SEMI-DIY GIFT FOR GRANDMA
Grandma's Brag Board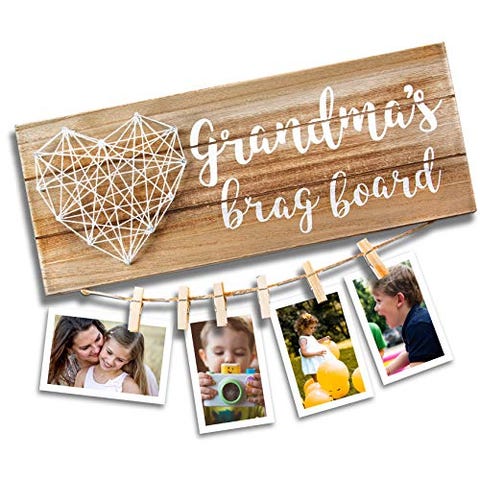 She may laugh at first, but you know that it'll be up on the wall in a matter of minutes. Attach a few printed photos, so she can start bragging ASAP.
FOR THE GRANDMA WHO LOVES PUZZLES
Murder Mystery Jigsaw Puzzle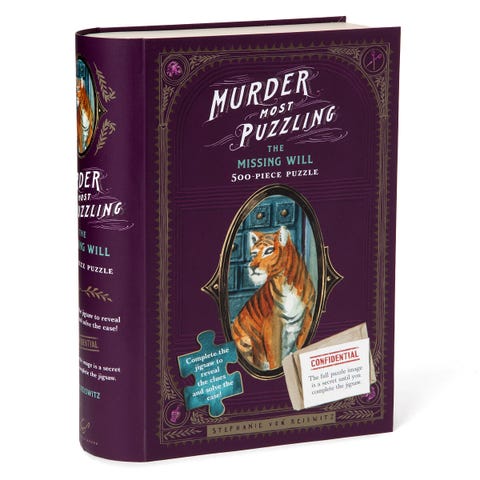 As she puts this 500-piece puzzle together, she'll uncover the truth about one of two murder cases — and both are equally as complicated, so her mind's sure to get a workout!
FOR THE GRANDMA THAT LOVES PICTURES OF HER GRANDCHILD
WiFi Digital Picture Frame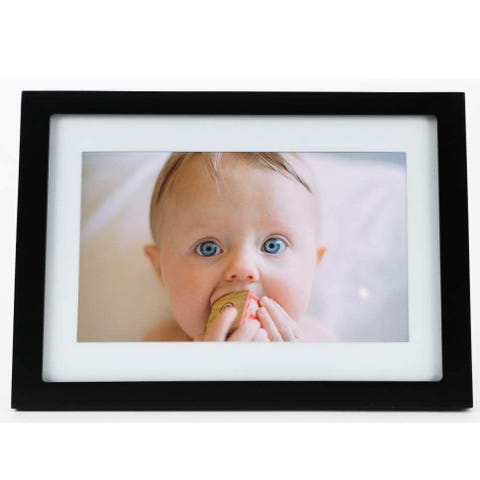 Why gift her just one framed photo, when you can give her brand-new framed photos every day? This WiFi-enabled frame connects to an app, so you can upload pics of her pride and joy from wherever, whenever.
TRUST, IT'S A LUXURY EXPERIENCE FOR SENIORS
Heated Neck and Back Massager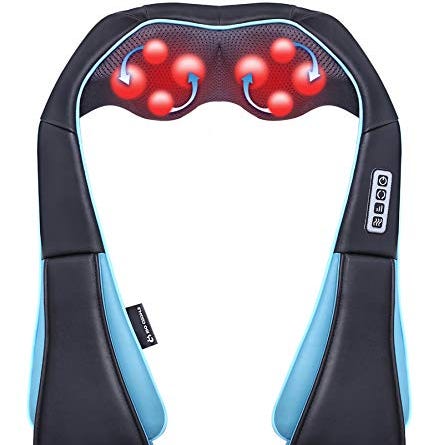 When she drapes this heated massager over her shoulders, she'll find sweet, sweet relief. The massage nodes dig deep, relieving kinks, tight muscles or other troublesome pains.Advertisement – Continue Reading Below
CREATIVE MOTHER'S DAY GIFT FOR GRANDMA
Personalized Pillow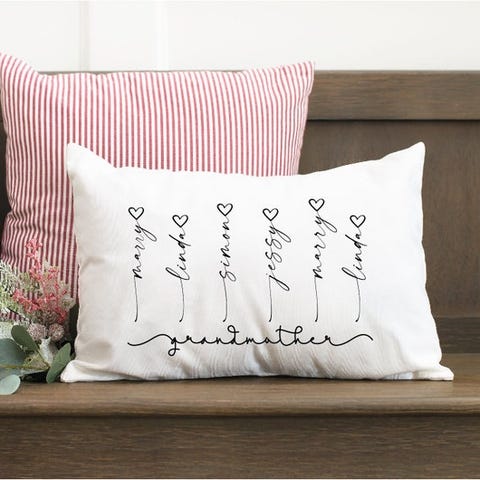 Customized with the names of each of her grandkids, this pillow — available in 11 colors and four sizes — is just the thing her couch needs.
Fragrance Oil Plug-In Diffuser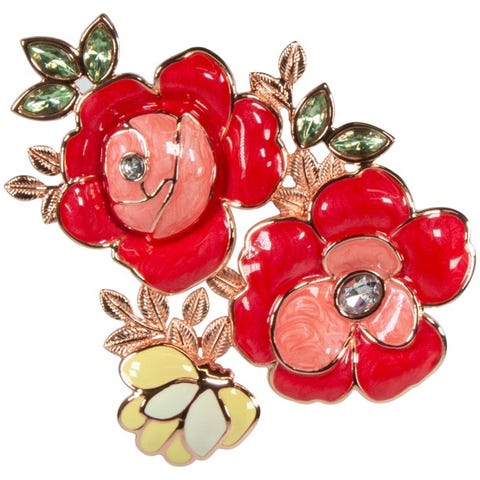 Gift this pretty nightlight-slash-fragrance diffuser with a few different perfumed oil refills, so she can swap out scents as her mood changes.
GREAT FIND FOR GARDENERS
Gardener's Kit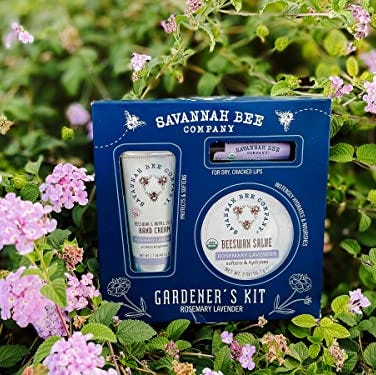 It takes hard work to make a garden grow — and her rough, dirtied hands are proof. After she's done digging, weeding and planting for the day, she can give her body the nourishment it needs with a beeswax-infused salve, cream and lip balm.
AMAZON SHOPPERS ARE OBSESSED
Cozy Sherpa Throw Blanket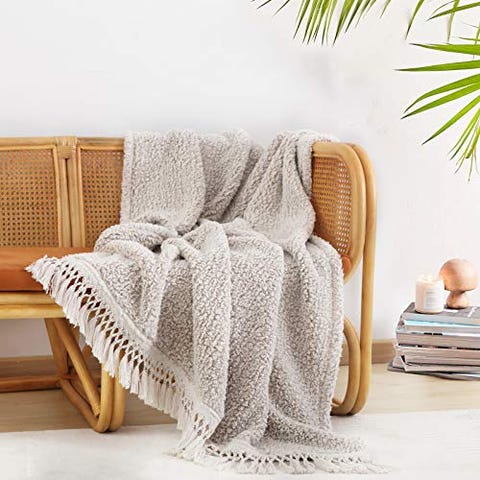 Amazon reviewers rave that this plush throw, available with or without tassels, is "the perfect blanket." How so? It's "so soft and warm," plus it's "big enough to snuggle up and stretch out."
IF SHE CAN'T LIVE WITHOUT HER AFTERNOON TEA
One-Touch Electric Kettle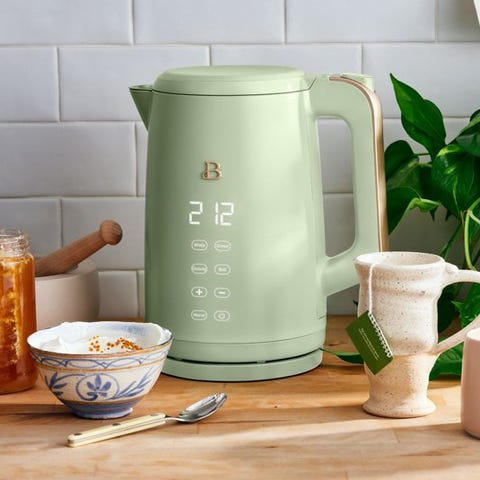 BEAUTIFUL BY DREW BARRYMORE
With a single touch, she'll be able to boil water for tea or coffee in a snap. Pick from five different colors until you find one that best suits her kitchen. (Psst, we love the sage green!)
GOOD GIFT FOR A FIRST-TIME GRANDMOTHER
Grandma Mug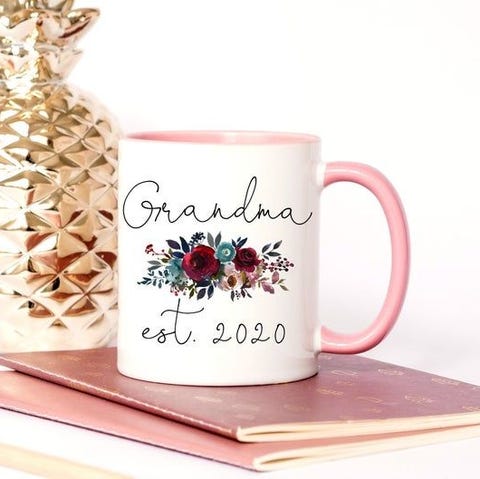 If she's a first-time grandma, then this mug is a sweet way to celebrate her new version of Mother's Day. You can customize it with her new title, whether it's Nana, Mimi or something else!
SUBSCRIPTION BOX GIFT IDEA
Tea Subscription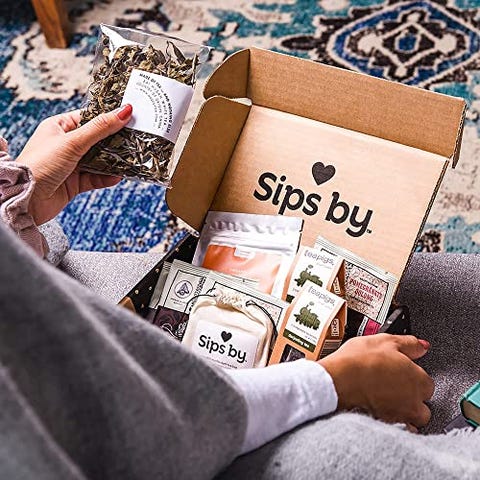 Each a month, a box of loose and bagged tea will be shipped straight to her door. The tea flavors vary month to month, but she'll always get at least 16 cups' worth.
FOR THE NANA WHO LIVES FAR AWAY
Long Distance Map Print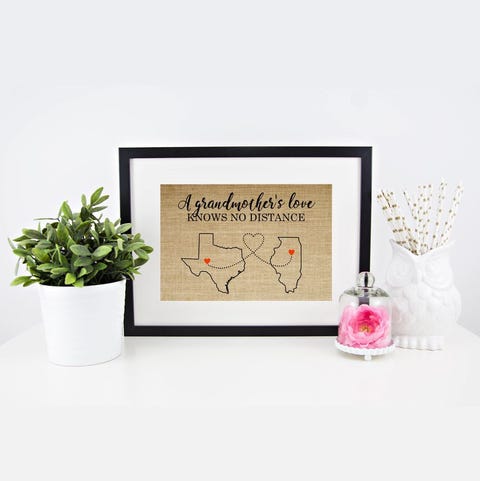 If grandma is your long-distance BFF, remind her that love is coming from near and far this Mother's Day. Choose your respective states and the artist will create a print with a heart connecting the two.
GET ONE FOR MOM, TOO!
Calming Lavender Heat Pillow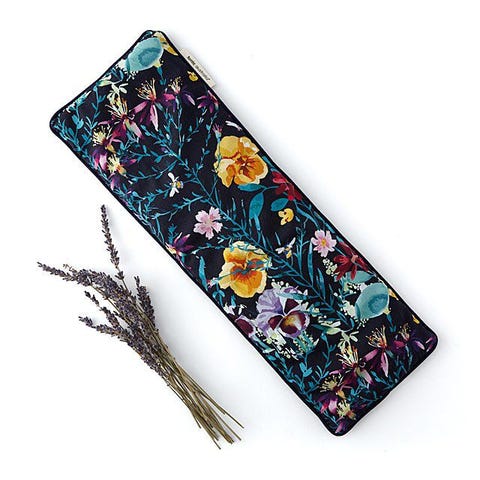 After grandma pops this lavender-infused pillow in the microwave, she can drape it around her neck or any other pain points for instant relaxation.
No-Skid Memory Foam Slippers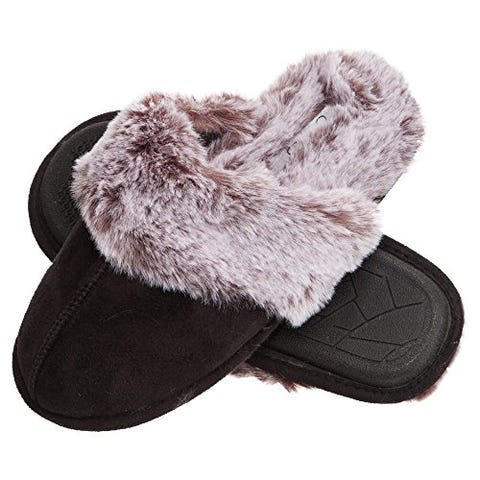 Grandma deserves to keep off her feet, but when needed, these thick memory foam slippers provide comfort all day long. They're gripped at the bottom to help her maneuver slippery areas.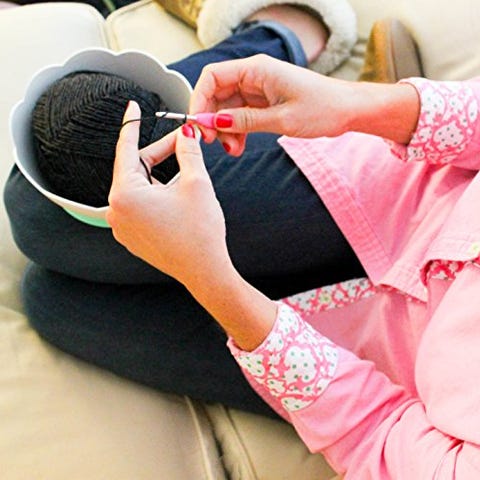 If she loves creating handmade gifts, she can appreciate the genius behind this tangle-free dispenser. It neatly spools out yarn and has a rubber base to keep the bowl from sliding around.
Custom Recipe Cutting Board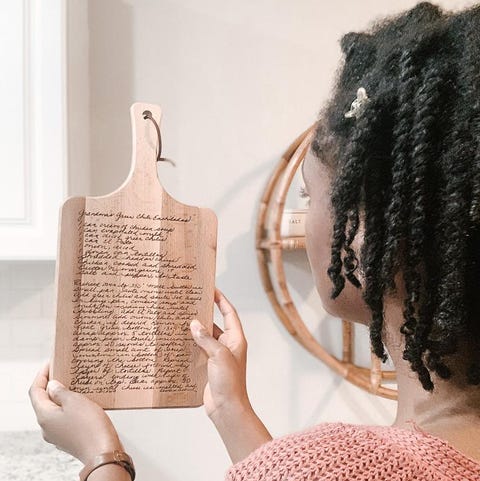 Grandma's recipes are family-famous, and now one of them can be turned into a keepsake that'll be passed down through the generations. Send a photo of one of her most beloved handwritten recipes and this Etsy maker will engrave it onto a light or dark wood cutting board.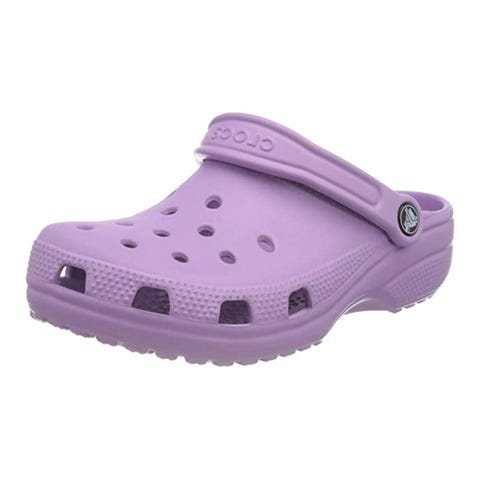 It's 2022 and Crocs are officially cool again: She can take a note from Justin Bieber and Priyanka Chopra's comfy-casual style when she wears these mules, available in brights, neons and pastels. They also happen to make the perfect shoe for gardening, if that's her thing.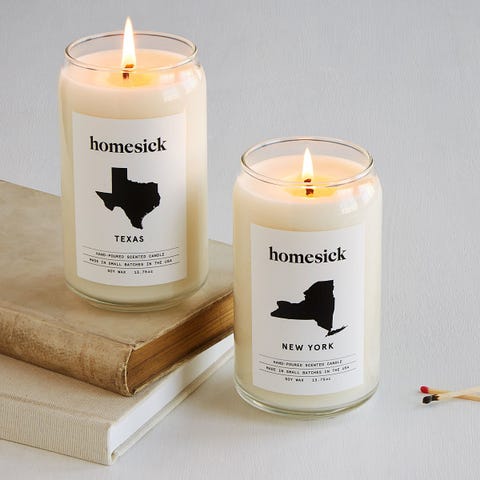 These soy candles capture everything she loves most about her home state: the flower field, forests, all-encompassing feeling she gets when she drives home and so much more.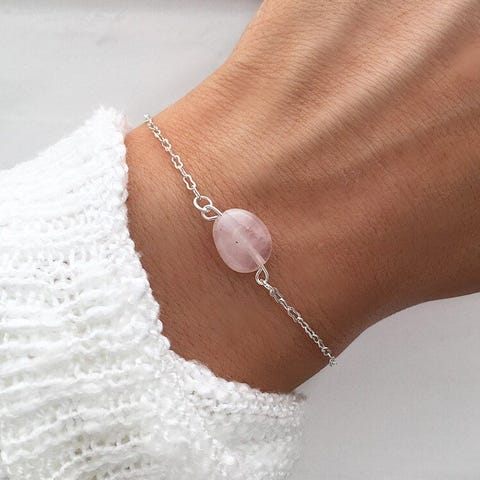 Rose quartz is said to be the stone of universal love. It's also thought to contain calming properties, which may help your grandma in times of stress.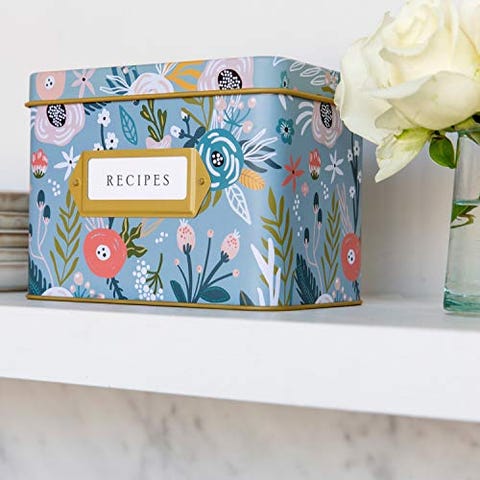 She has recipes scribbled in notebooks, stacked in drawers and stored somewhere on her phone. But now, she can put all of them in this beautiful floral tin for safekeeping.
Personalized Photo Coasters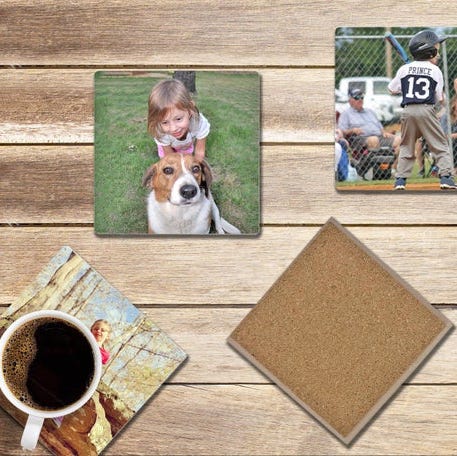 This way, grandma can show off her grandchildren to guests while keeping the coffee table clean. Simply send four photos to the Etsy seller to receive a complete set.
She's gone through a zillion robes at this point, so it's about time that she gets one that'll last. This waffle version from Brooklinen absorbs water quickly, but is still lightweight enough to wear during the warmer months.
Bulky Crochet Basket + Tutorial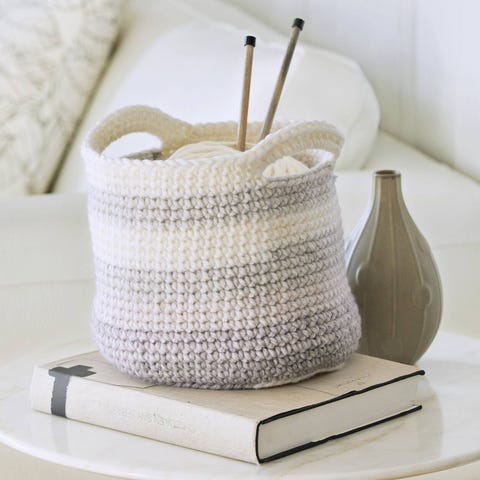 GH STITCH CLUB BY YARNSPIRATIONS
This crochet basket is just one of the many projects that the GH Stitch Club has to offer. Each project comes with a free pattern and instructions — and you can purchase grandma a craft kit that offers all needed supplies
The Layla Pajama Sleep Set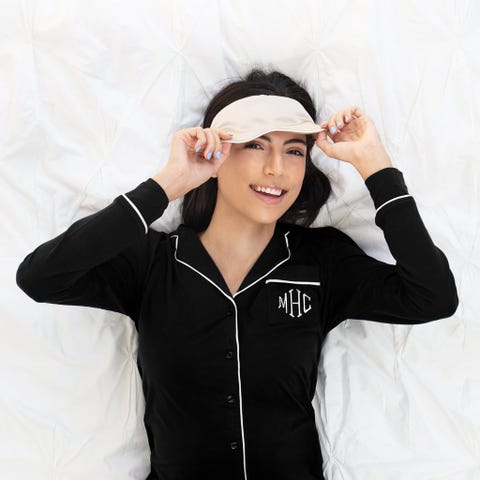 With this gift, you're not just giving her another pair of pajamas; you're really giving her a luxurious night's sleep. They're perfectly cozy and stretchy, plus they can be personalized with her initial or monogram.
The Best-Ever Cookie Book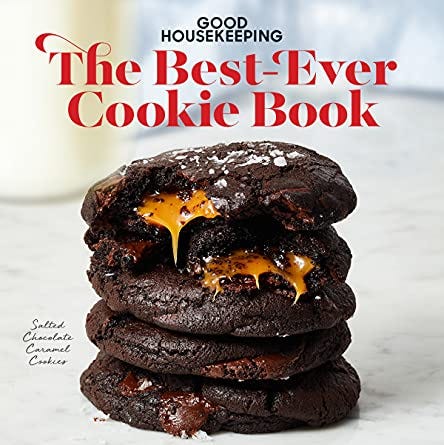 Even though it seems like she's made every cookie out there, she's bound to find a few new recipes in this cookbook. It's packed with new and old favorites for every palette, everything from salted chocolate caramel cookies (the cover star) to blueberry crumb bars.
Home Made Luxe Subscription Box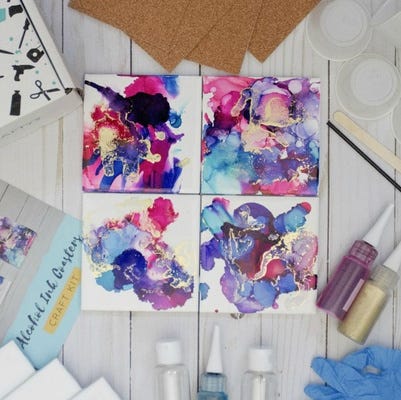 Gift her a subscription box that gives her all the materials needed to create lovely home decor projects. Home Made Luxe provides detailed written and video instructions, craft supplies, recipes and a small bonus craft or craft freebie with every monthly box.