Best Martin Luther King Jr. Day Parade
Martin Luther King Jr. Day Parade
Undeniably the most visible figure in the Civil Rights movement, the Reverend Dr. Martin Luther King Jr. is honored across the country annually on the third Monday in January with Martin Luther King Jr. Day. On Monday, January 17, 2022, Miami celebrates this federal holiday with the Martin Luther King Jr. Day Parade & Festivities in Liberty City.
Miami's MLK Day Parade & Celebration
The festivities begin with Miami's 45th annual parade on January 17, 2022, at 11 a.m. It covers eight miles along Northwest 54th Street from 10th to 32nd avenues in Liberty City. This route traces the steps that Dr. King traveled in Miami during his frequent visits.
Parade-goers can expect high-school marching bands, student athletes, dance teams, drill teams and cheerleaders on foot, as well as floats, cars and fire trucks carrying local politicians, union leaders and activists. For a Caribbean twist, Carnival dancers will take to the streets for dance and musical performances. Miami's celebration is one of the country's oldest and largest, drawing crowds of more than 500,000 people in years past.
Family Festival at Martin Luther King Jr. Memorial Park
The parade concludes near Martin Luther King Jr. Memorial Park, where a Family Festival takes place from noon to 5 p.m. with live music, dance, cultural programming and theatrical performances. The family-friendly celebration is designed to honor, promote, unify and preserve Miami's vibrant African and Caribbean heritage. All are welcome to join in the celebrations.
You'll find a crafts marketplace with vendors selling clothing, books, jewelry, tropical plants, herbs, spices, arts and crafts and more. At the Jamz Mainstage, international recording artists and top DJs will perform favorites including R&B, soul, jazz, reggae, rap, salsa, merengue, hip-hop and other genres, while the Cultural Stage will host theatrical performances and art exhibitions. At the Children's Village you'll find educational and interactive games, sports and arts projects about the legacy of Dr. King.
The Food Corner will have a wide variety of food trucks and grocers dishing up everything from soul food to creole and traditional Caribbean and African dishes, such as African falafel, Brazilian espetinhos, Jamaican patties, Haitian griot, Bahamian conch fritters and much more.
Pre-Parade 5K Run & Fitness Walk
Wake up bright and early on Martin Luther King Jr. Day and participate in the annual 5K Run & Fitness Walk, which begins at 8 a.m. at the MLK Plaza Metrorail Station. Runners should arrive for registration between 6:30 and 7:45 a.m.
Later that morning, a unity celebration and community blessing will take place at 10 a.m. following the race with leaders from Christian, Jewish, Muslim, Buddhist and Hindu faiths, among others, pledging to continue Dr. King's work for spiritual and social change through interfaith collaboration.
The Legacy of Dr. Martin Luther King Jr.
As chief spokesman of the movement to end racial discrimination in state and federal laws in the 1950s and 1960s, Dr. King organized many marches and peaceful protests. In 1963, he organized the famous March on Washington, which was memorialized in 2013 by President Barack Obama on its 50th anniversary. Dr. King delivered his iconic "I Have A Dream" speech at this event.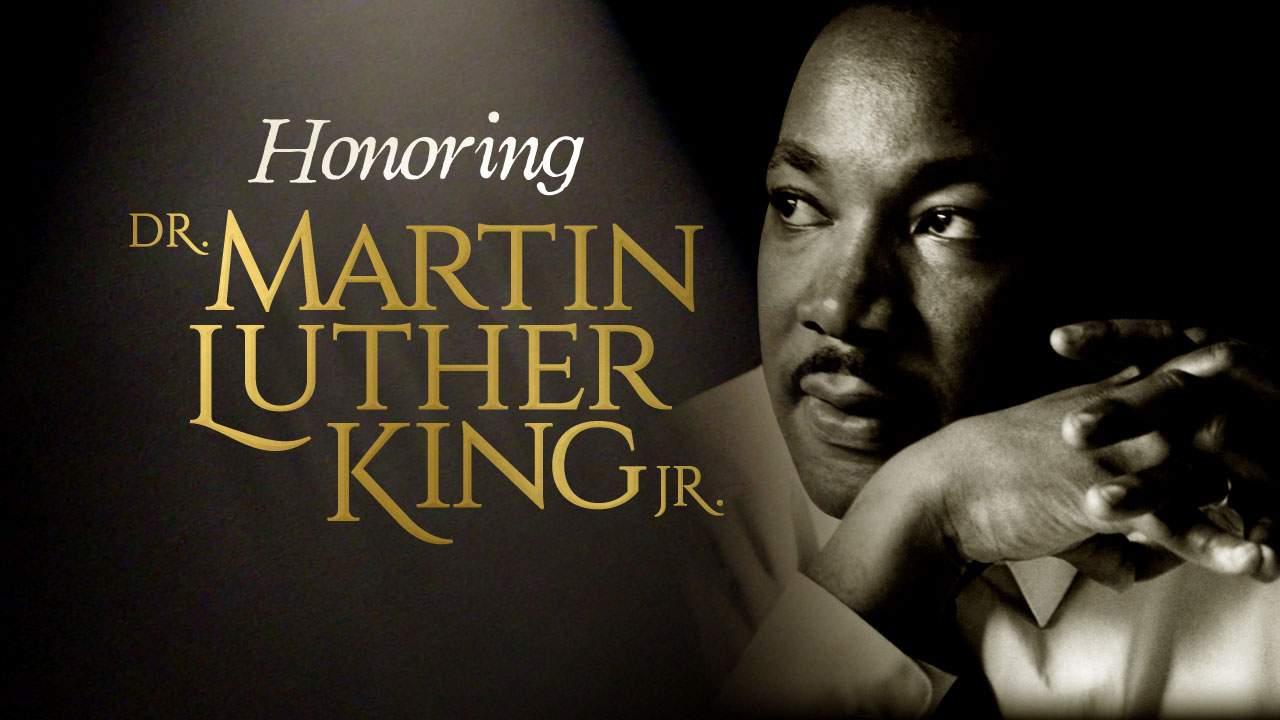 A year later, on October 14, 1964, he was awarded the Nobel Peace Prize for combating racial inequality through nonviolence. Tragically, on April 4, 1968 he was assassinated in Memphis, Tennessee.
Posthumously, Dr. King was awarded the Presidential Medal of Freedom and the Congressional Gold Medal. As a nation, we observe Martin Luther King Jr. Day annually to honor his courageous work toward freedom and equality. The Martin Luther King Jr. Memorial was erected in Washington, D.C. in 2011 with a sculpture and inscription from his "I Have a Dream" speech that reads, "Out of a mountain of despair, a stone of hope."
Martin Luther King Jr. Day is an important time to reflect on the journey our nation has taken toward freedom and equality, and to look at the work that still lies ahead. As Dr. King once said, "The arc of the moral universe is long, but it bends towards justice." On this day, in Miami and across the nation, we honor and strive toward his dream.