Best Happy Valentines Day Card Ideas
Happy Valentines Day Card Ideas
It's not just your significant other who should get a special Valentine's Day note on February 14. Valentine's Day is for celebrating love of all kinds, and if you're looking to share thoughtful messages with all your friends and family this year, then the best way to do so is with DIY Valentine's Day cards. Homemade cards are sure to warm your recipient's heart and bring a smile to their face, and if you can handle simple Valentine's Day crafts, then these easy Valentine's Day card ideas are for you.
If you're looking to get your kids involved with crafting a heartfelt card, then we have plenty of easy DIY cards that fill the bill. Many of these card ideas work as kid-friendly Valentine's Day crafts for your little ones to bring to school and place in their classmates' Valentine's Day boxes. Of course, homemade cards aren't just for kids, and we have also have DIY cards for adults that you can customize with a special message or romantic Valentine's Day quote. Go ahead and tell those around you how much they really matter to you with one of these 50 handcrafted Valentine's Day cards. It's time to spread the love!
Button Heart Photo Card
Tell your partner how much you love them by transforming a plain note card into a heartwarming photo card that's embellished with sweet buttons.
To make: Cut a heart shape in the front of a plain note card. Glue a photograph to the inside of the card, centering it in the opening. Glue buttons around the outline of the heart cutout.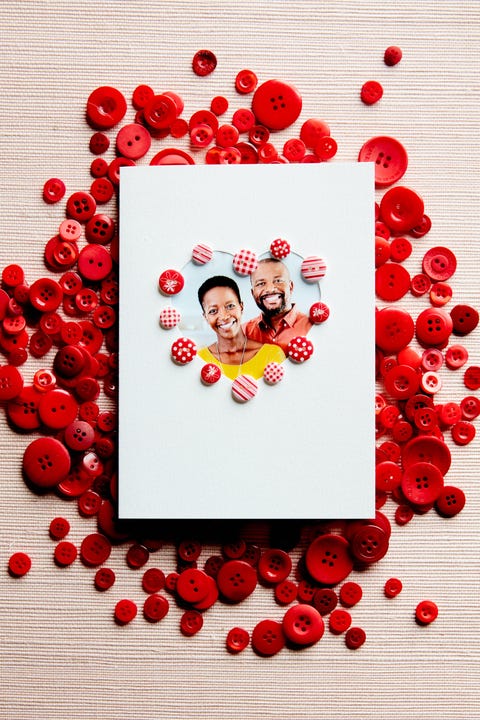 Vegetable Watercolor Valentine's Card
Tell them you love them with a hand-painted card and clever saying. Make a loose watercolor drawing of fruits or vegetables on the front of blank note cards and add a quippy sayings—such as "You are Rooted in My Heart," "Olive You," and "I Love You From My Head Tomatoes."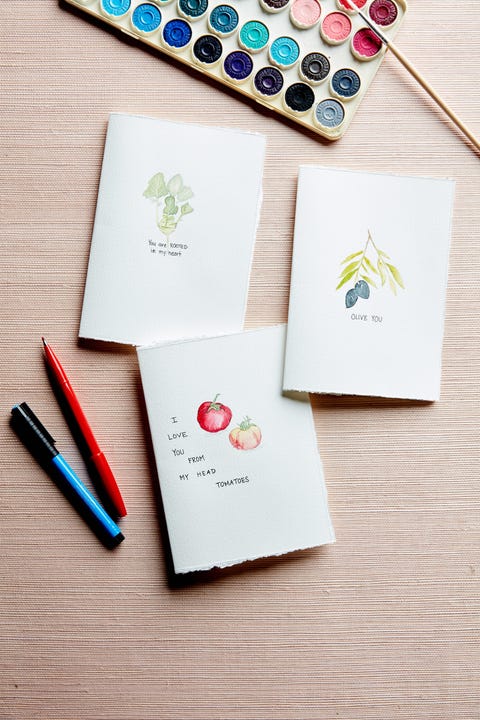 Cut-Paper Flower Card
The hardest part about making this construction paper candy heart card is keeping yourself from eating all the candies.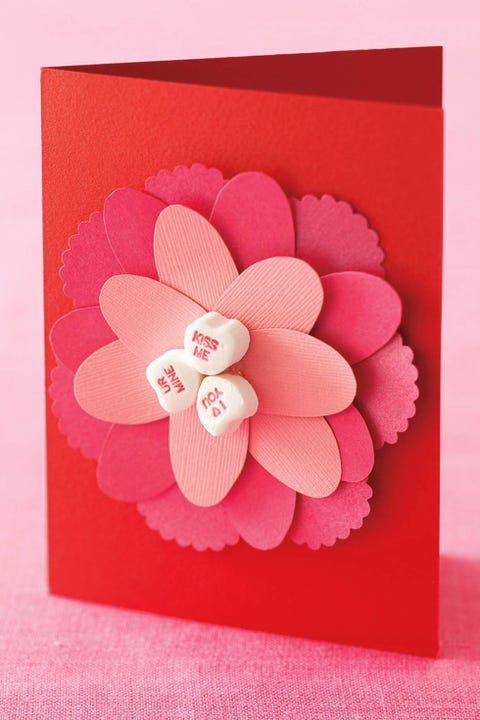 I Dig You Valentine
Who wouldn't want to receive a bag filled with gummy worms and M&Ms on Valentine's Day?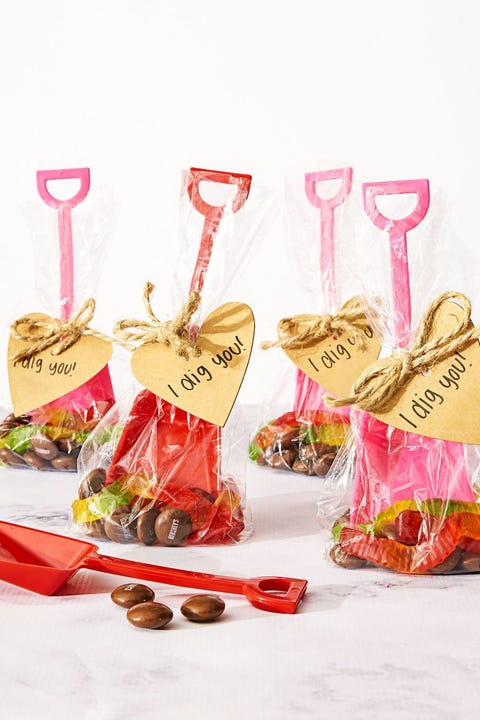 DIY Scratch-Off Card
Customize this scratch-off card however you'd like to make it as unique as your Valentine themselves.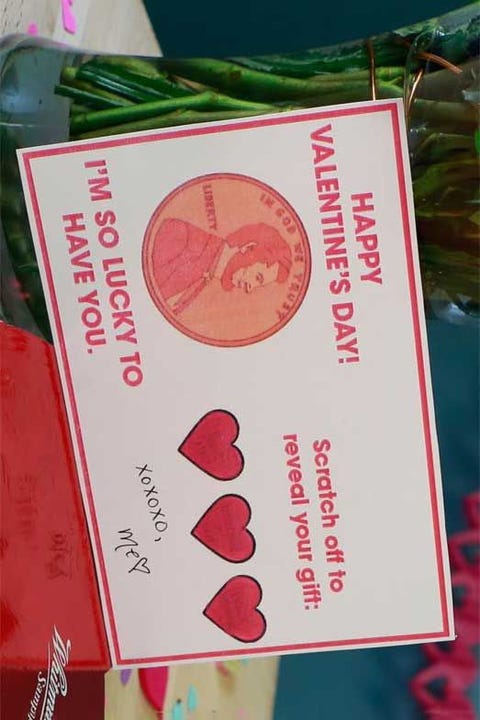 Words and Vines Valentine's Day Card
If you're looking to improve your lettering and watercolor skills, then this totally customizable card craft is perfect for you.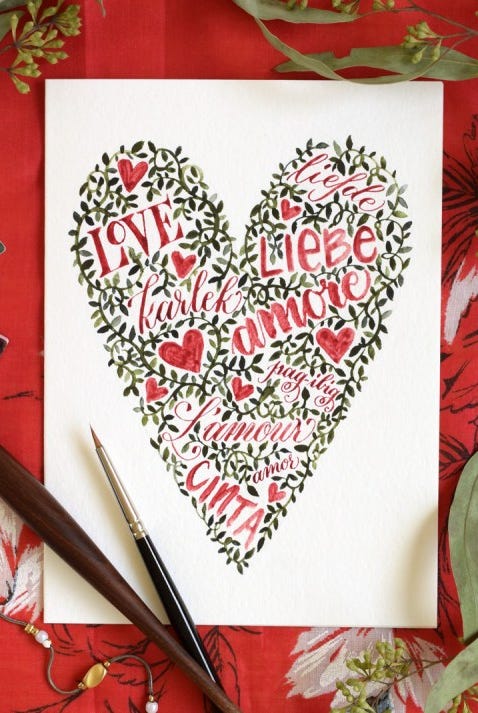 Oil Pastel Art Heart Balloons Card
Perfect for both kids and adults, this oil pastel heart balloon card couldn't be easier to make.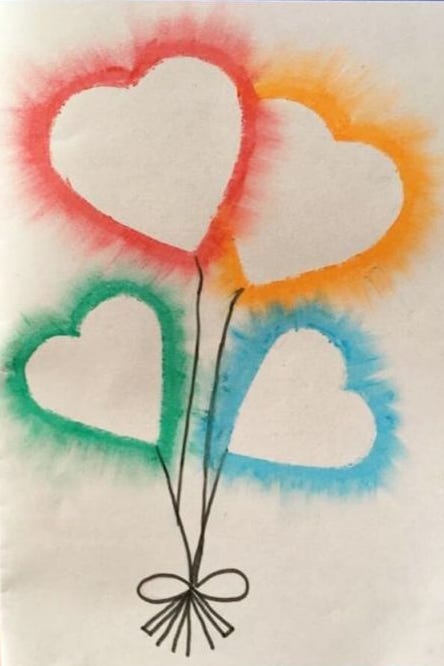 Accordion Envelope Valentine
Dress this cute accordion envelope card up with stickers, coupons, and love notes for a Valentine that's full of surprises.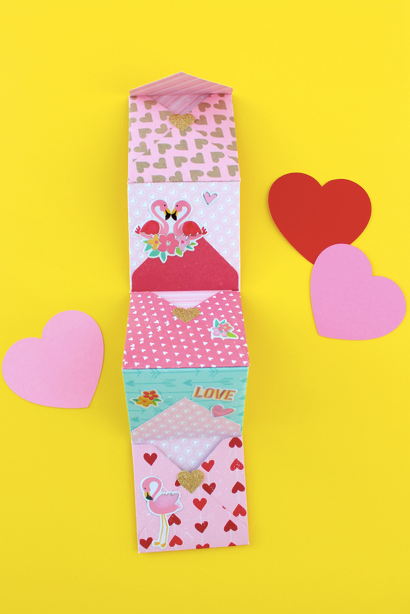 Mason Jar Valentine
Decorate a chipboard mason jar with some buttons, twine, and rhinestones to create these adorable Valentines.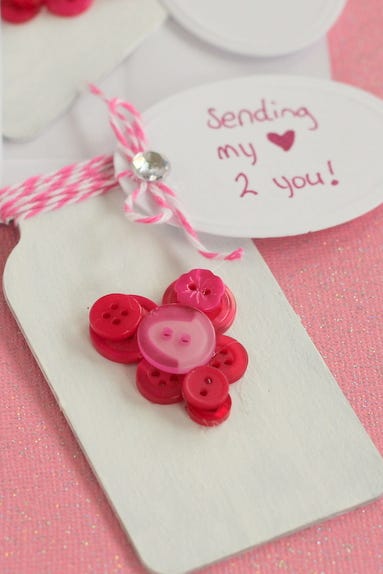 Stencil Hearts Valentines Day Card
No one will believe you made this gorgeous stencil heart card with just an old toothbrush, paint, and a piece of junk mail.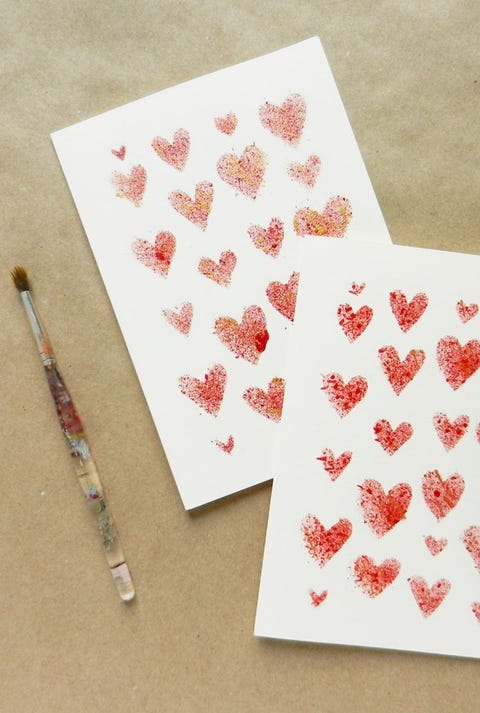 3D Tissue Paper Heart Card
This stunning tissue paper heart card is something your recipient will want to keep for years to come.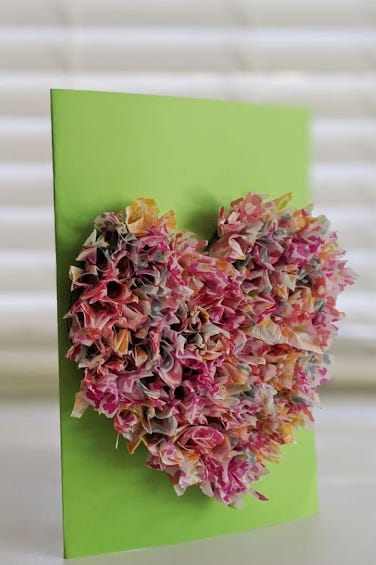 Printable Truck Valentine
Anyone who loves donuts, trucks, or puns (or all three!) will be delighted to receive this clever card.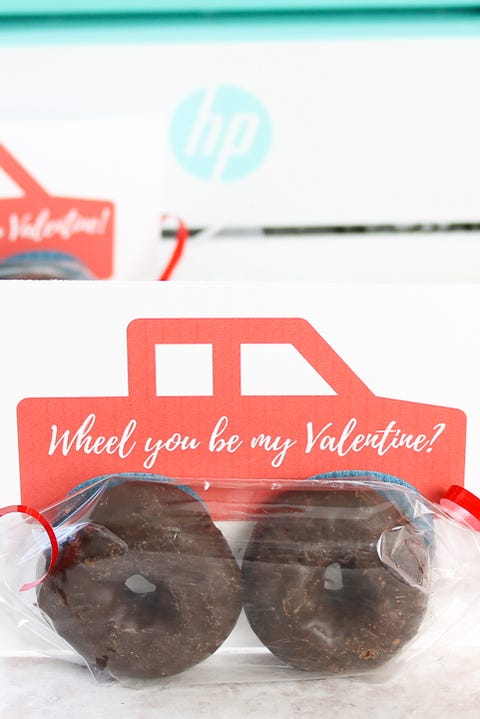 Exploding Hearts Envelope Gift Tags
Tie these heart-filled envelope gift tags to a lollipop or a plastic bag full of candy for an extra-sweet treat.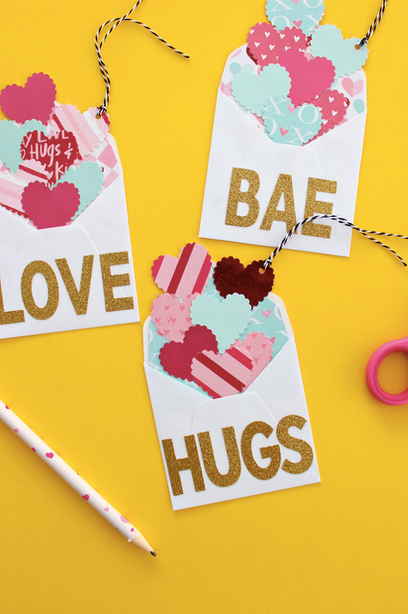 Lollipop Heart Flower Cards
If you're a sucker for your sweetheart, then these little treats are perfect for you.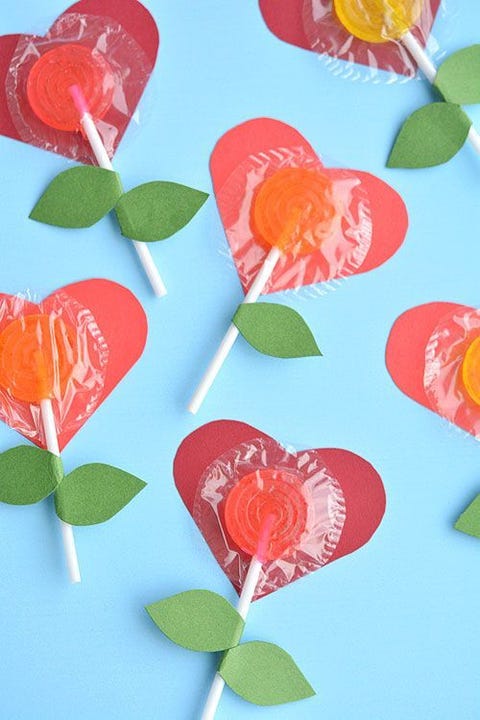 Fingerprint Heart Tree Card
Your kids will love getting a little messy making this creative card that will look so beautiful, you'll want to hang it up.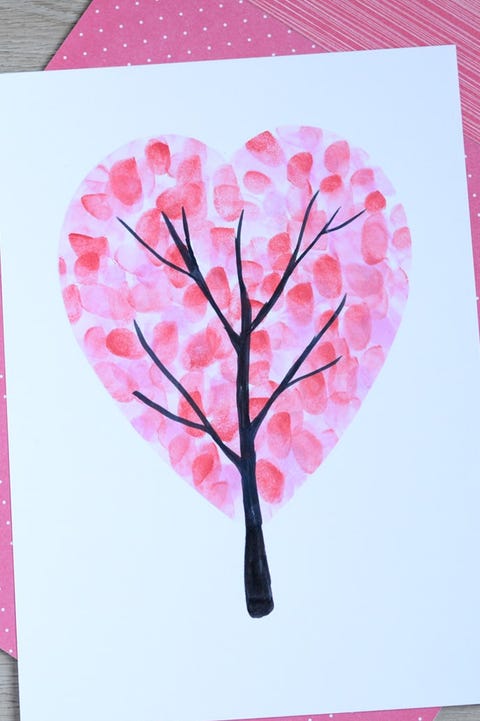 Heart Confetti Card
Use a heart-shaped hole puncher to make your own confetti hearts to sprinkle on the front of these sweet cards.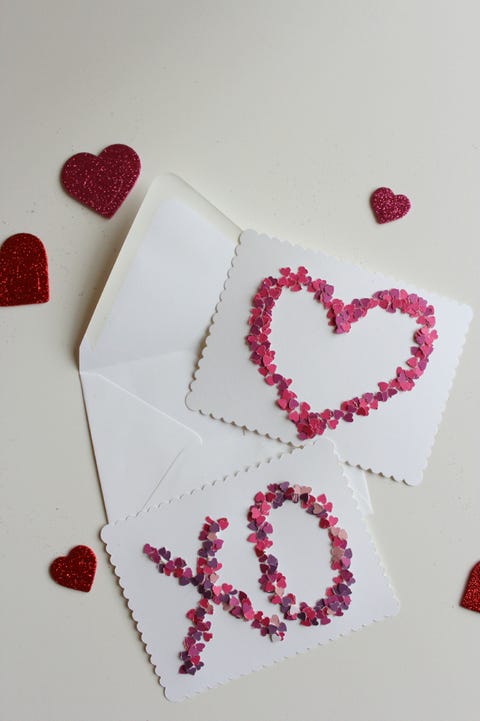 Printable Pin Cards
Use these colorful pin cards to give your Valentine a sweet memento for the holiday. You can gift these to your "galentines" with some fun pins, like this blogger did.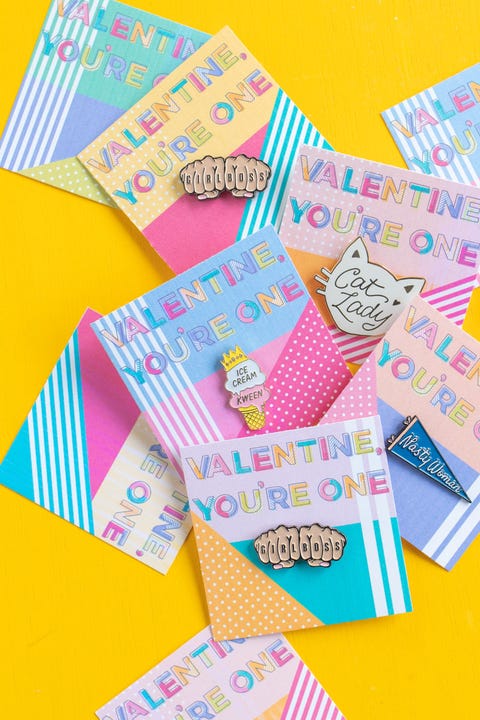 Funny Valentine's Day Cards
Show your partner that you care with a hilarious Valentine's Day card. These messages are too relatable!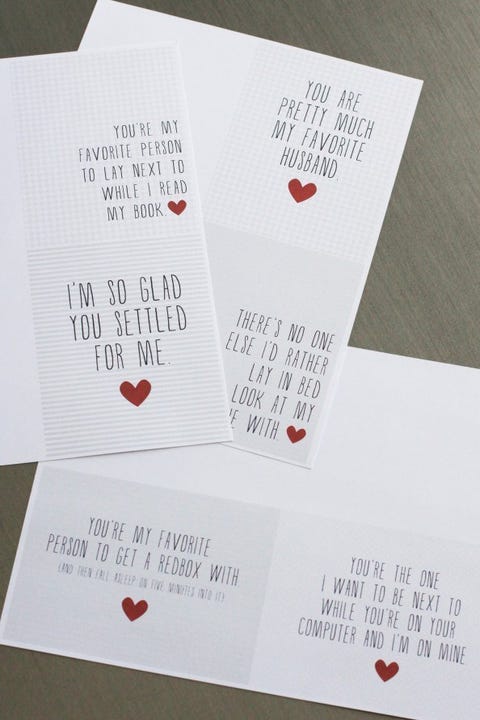 Tulip in a Heart Pop-Up Card
Enlist the help of your kids to make these beautiful pop-up cards that will make any recipient smile.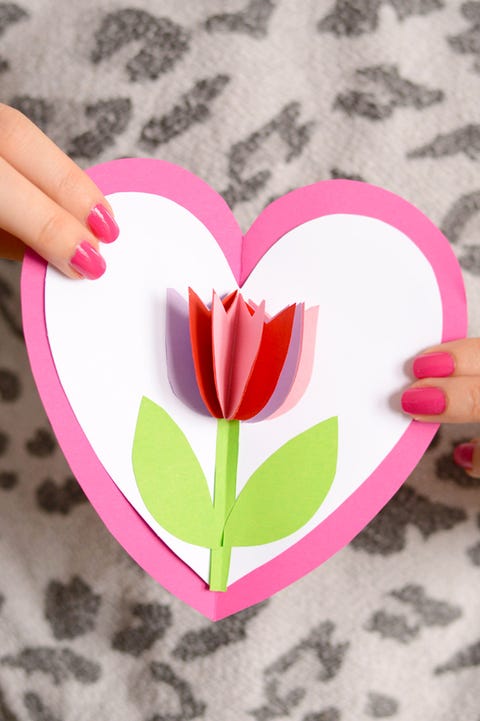 Love Bug Valentine's Day Card
Your kids will love putting this little love bug card together and writing messages to their friends under the wings.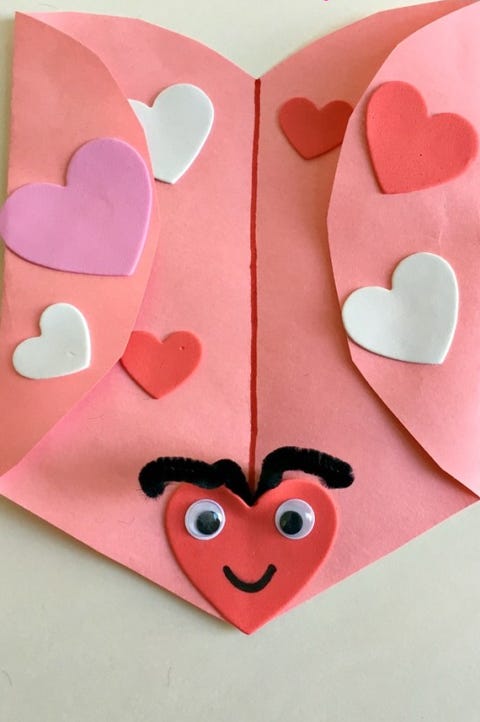 Valentine's Day Necklace Cards
Add a special touch to your Valentine's Day cards by attaching a DIY necklace.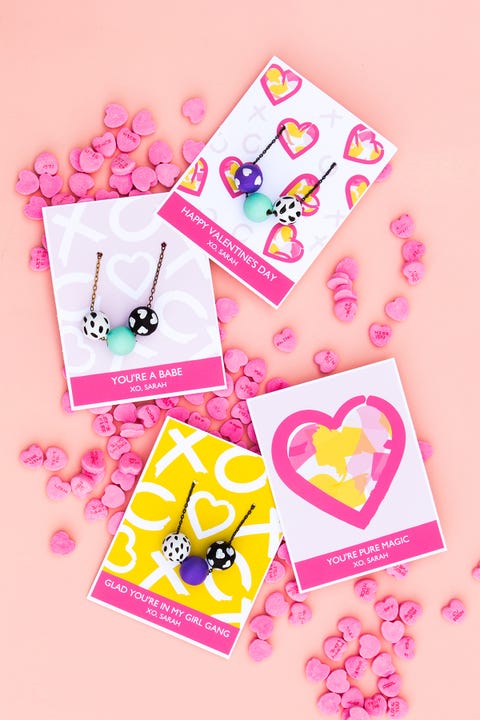 Printable Bee My Valentine Cards
These instructions offer a few different bee-themed Valentine's Day cards, like this one with a bee pencil, as well as one with Burt's Bees lip balm.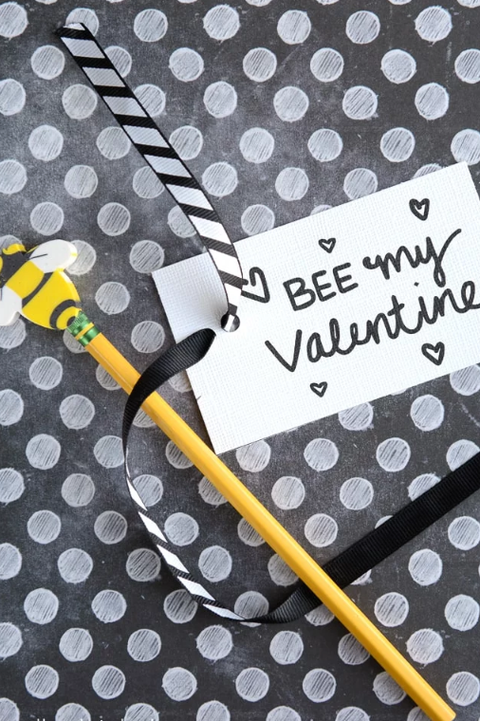 DIY Doughnut Valentine's Day Cards
Anyone who's gifted these cute greetings will be so thankful because of the extra-special sweet inside.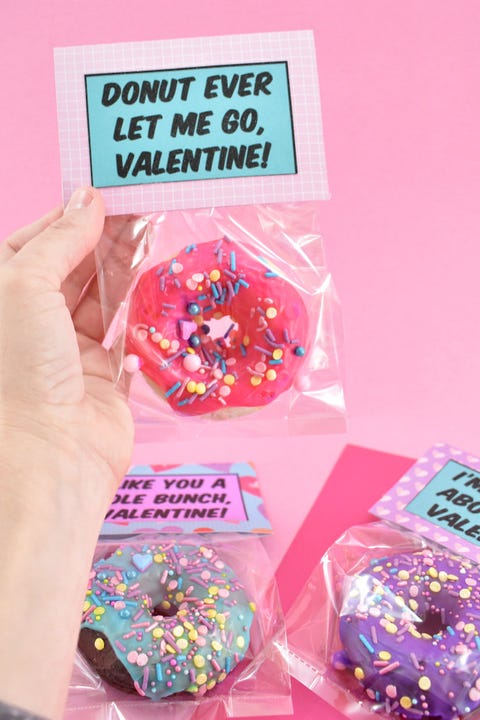 Popcorn Valentine's Day Card
Tie a bag of popcorn to this charming Valentine for a fun treat.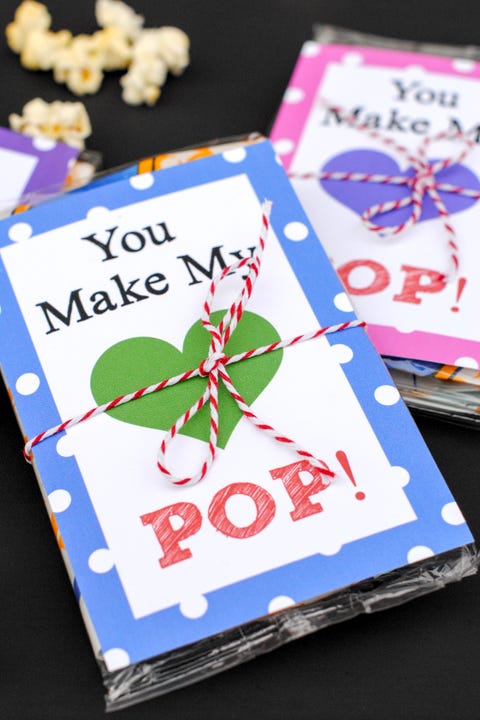 Printable Chapstick Valentine's Day Card
Give a cheeky Valentine's Day card that includes a stick of lip balm—preferably chocolate or cherry flavored.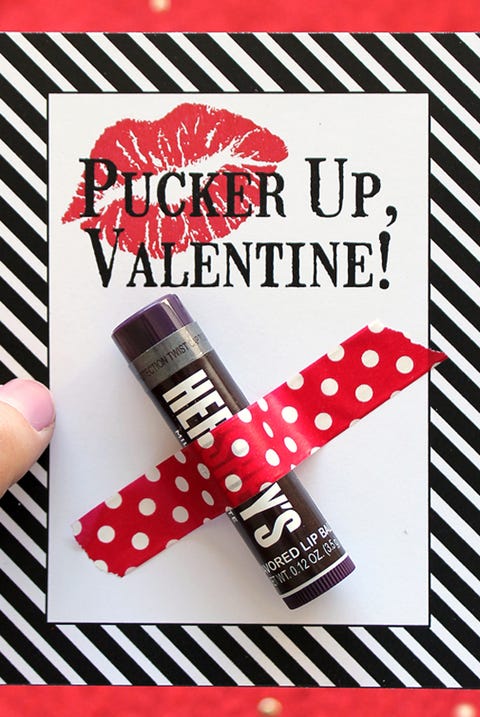 DIY Modern Valentine Pop-Up Card
This classy Valentine's Day card is still super festive with all the X's and O's covering the front.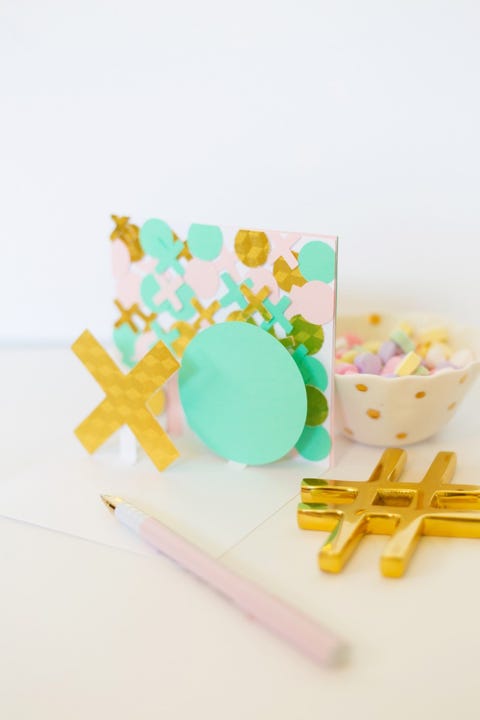 Printable 'Cutie' Valentine's Day Cards
Here's a healthy alternative to Valentine's Day candy.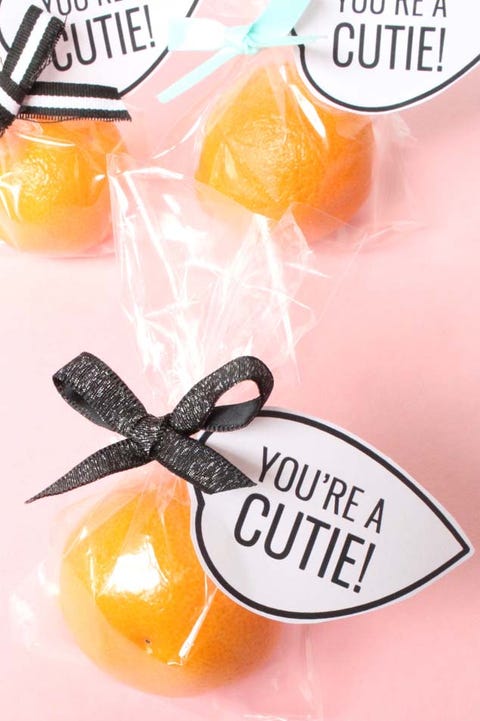 DIY Fishbowl Valentine's Day Cards
You can also switch up the wording on these fishbowl cards to "You're a catch!"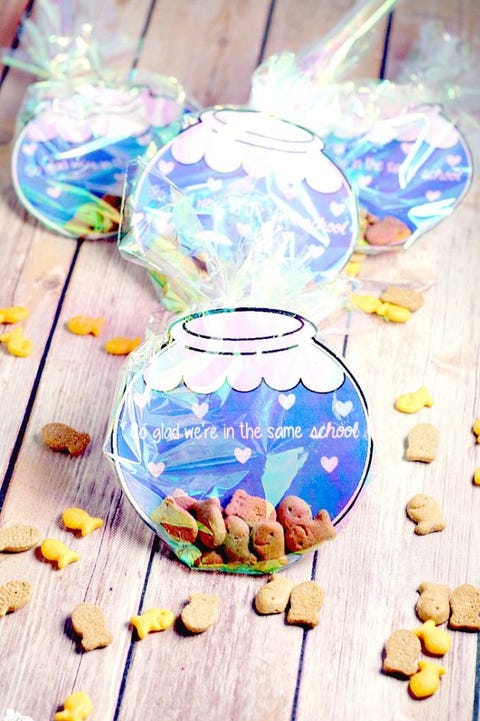 Ice Cream-Themed Homemade Valentine Cards
This tasty tutorial lets you create a flat or 2-D design.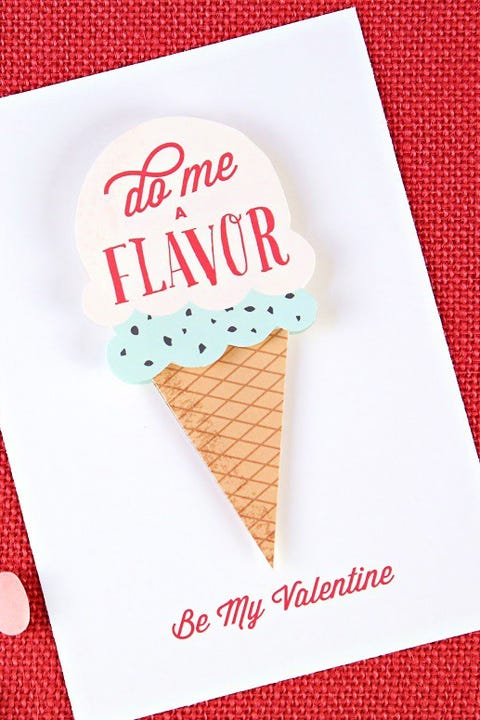 Unicorn Valentine Card Craft
Unicorns are everywhere these days—including on these cute-as-can-be cards complete with suckers.