Best Happy Valentines Day Baked Goods
Happy Valentines Day Baked Goods
If Ina, Chrissy, and Joanna have taught us one thing, it's that the best way to say I love you is with dessert. These cakes, cookies, brownies, and more will warm the heart of your mom, friends, partner, kids…whoever needs something sweet come February 14. And if you need some inspiration for the main course, try our romantic dinner ideas for two.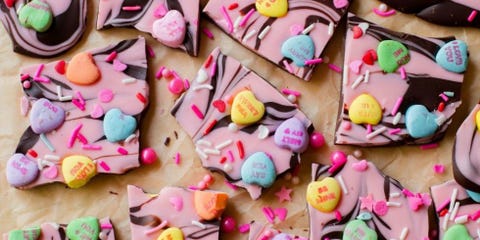 Flourless Chocolate Cake
This cake is a showoff.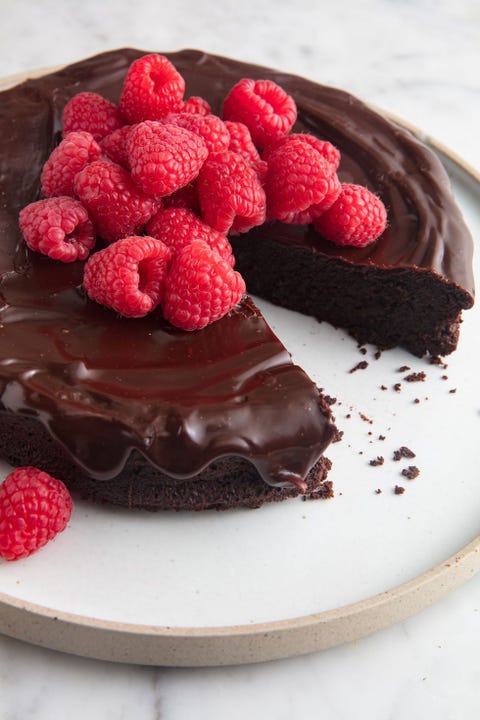 Chocolate Covered Strawberry Brownies
Love at first bite.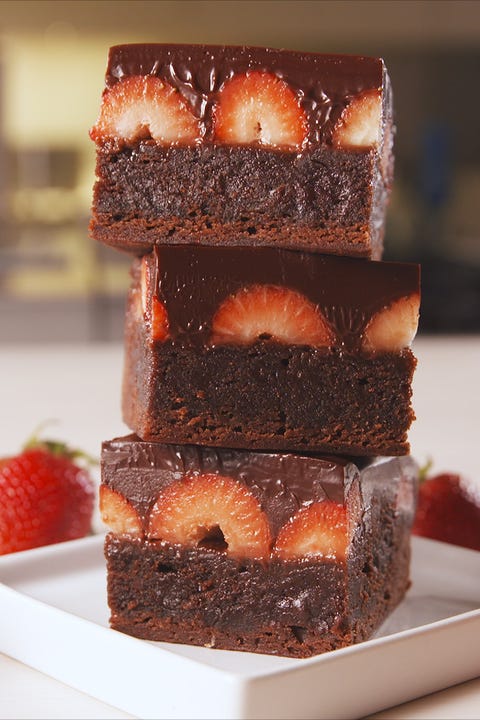 Heart-Shaped Cake
It doesn't get much more festive than this…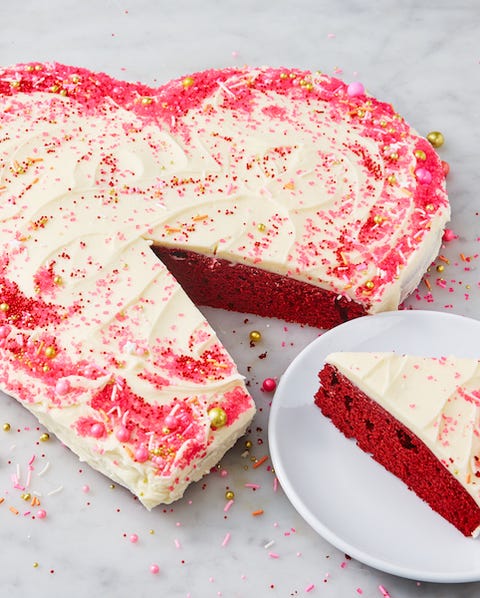 Vodka Chocolate-Covered Strawberries
The classic we all know and love—with a boozy twist.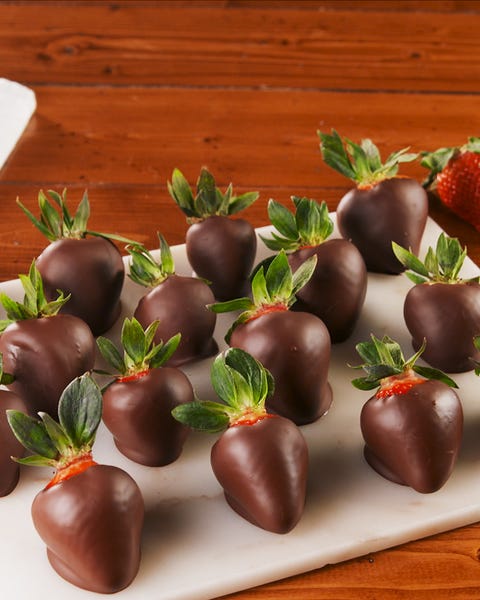 Conversation Heart Bark
Conversation hearts are just better with chocolate.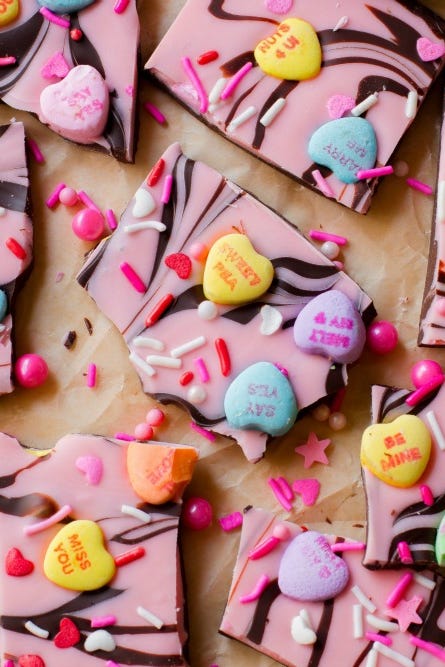 Red Velvet Cake
The official cake of love (and Southern hospitality).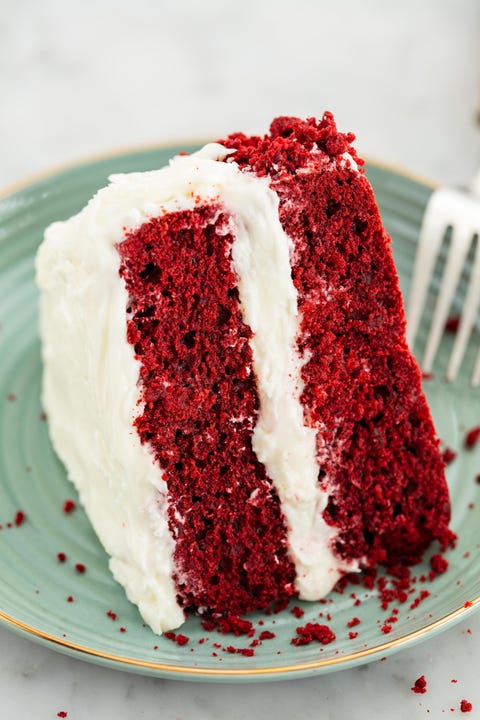 Heart-Shaped Sugar Cookies
The sweetest treat for your kiddos (or friends!).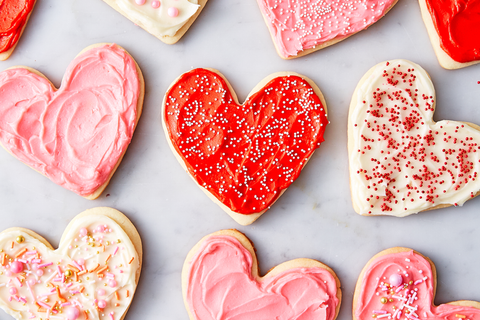 Chocolate Covered Strawberries
There is simply nothing better.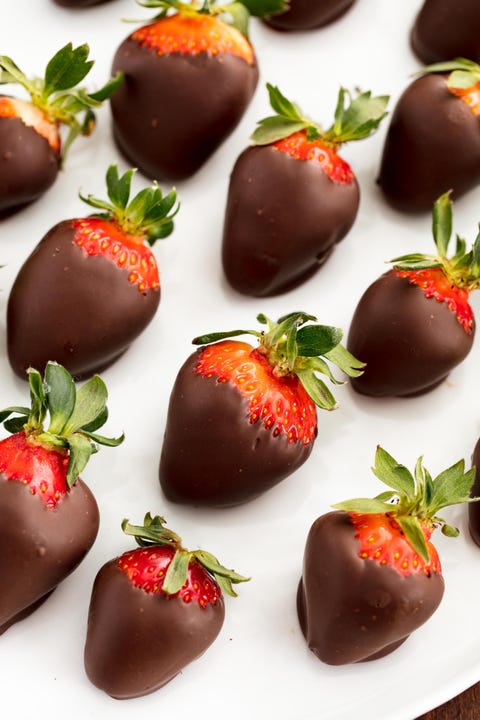 Red Velvet Cheesecake Bites
Best of luck not eating them all yourself.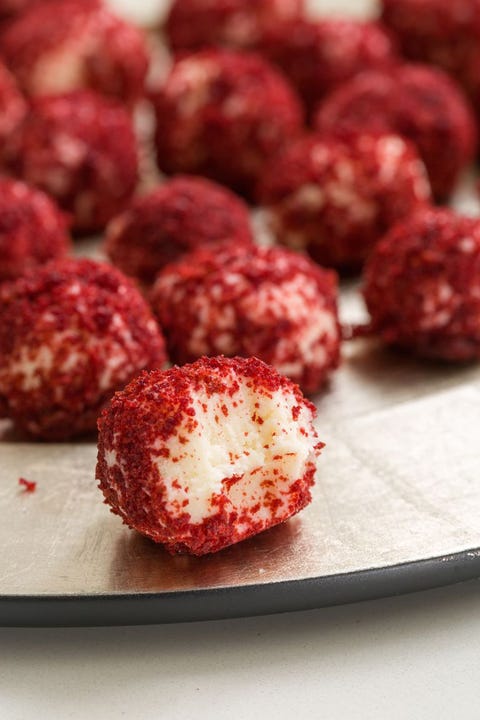 Chocolate Fondue
Uses two kinds of chocolate, so you know it's legit.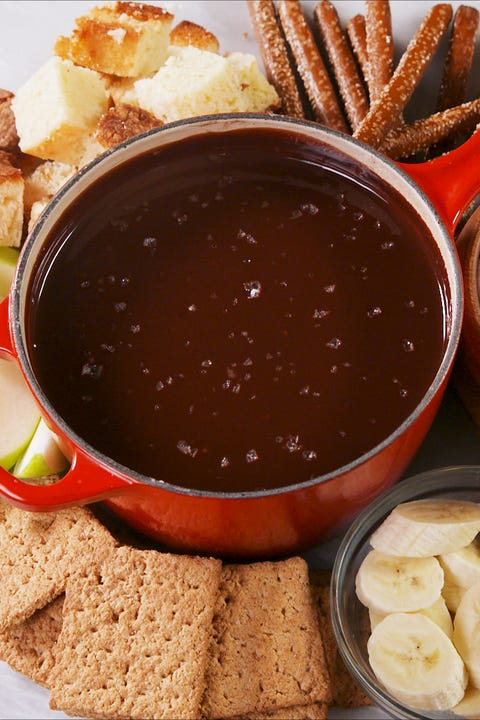 Chocolate Pom Poms
Not as basic as chocolate covered strawberries.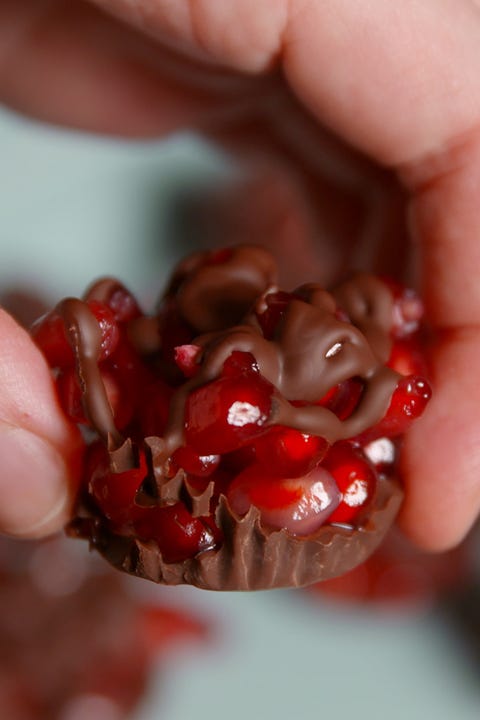 Raspberry Linzer Cookies
Wear your heart on your sleeve, and your cookie.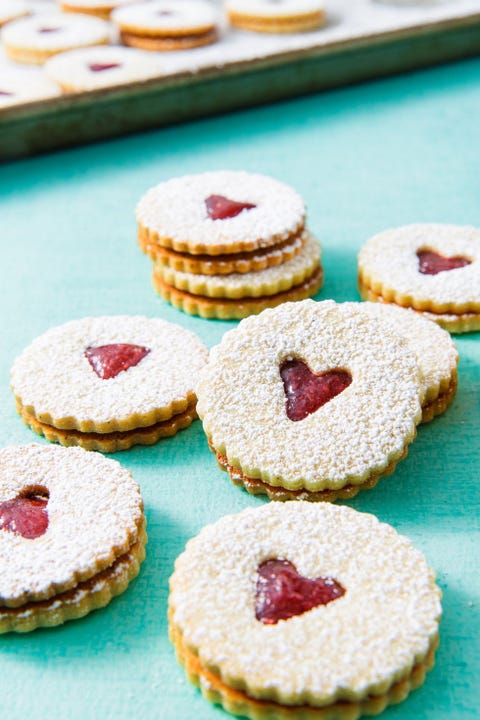 Heart-Shaped Red Velvet Cake
Cream cheese frosting? Yes please.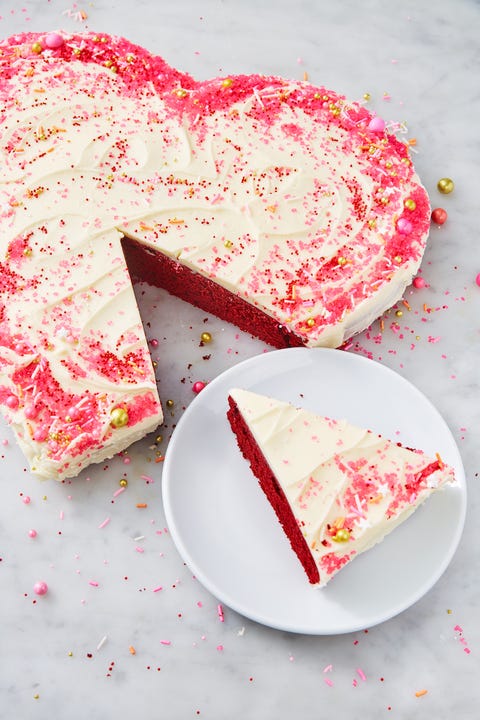 Millionaire Shortbread
With a buttery shortbread crust, caramel middle, and thick chocolate top, it doesn't get much richer than this.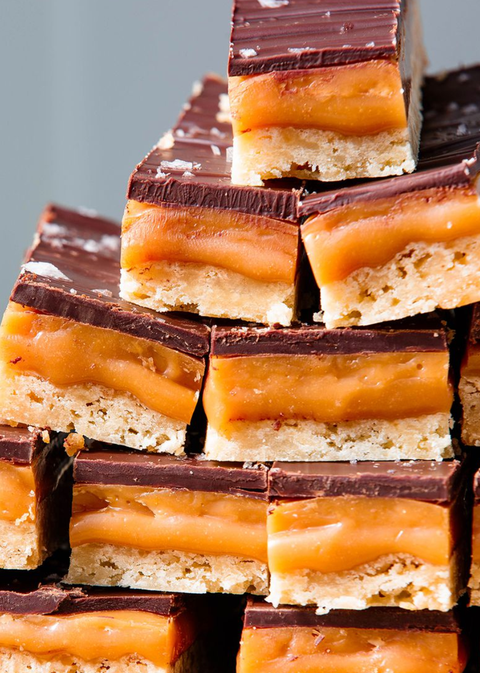 Cannoli
Nothing says "I love you" like a pastry stuffed with sweet ricotta filling.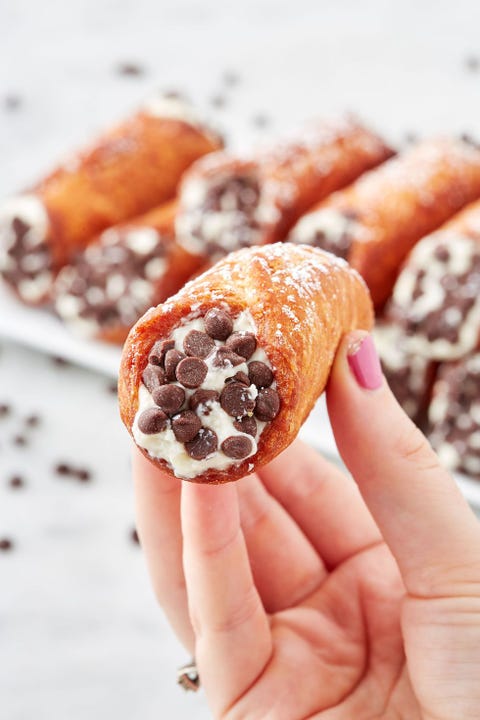 No-Bake Oreo Truffles
It wouldn't be Valentine's Day without truffles.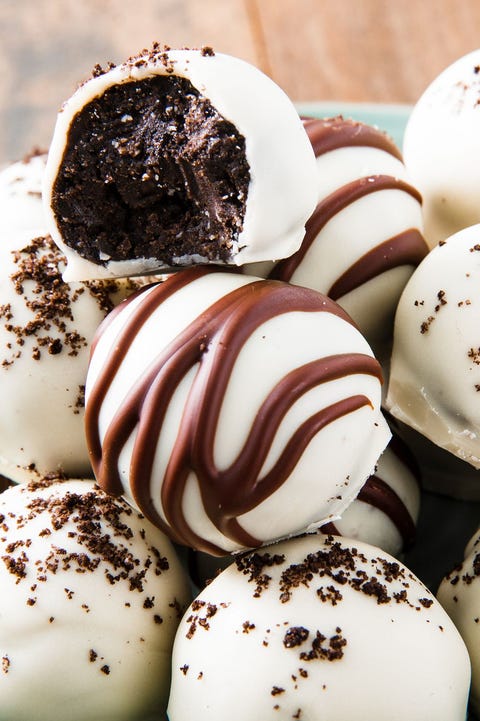 Strawberry Cake
This pink cake couldn't be cuter.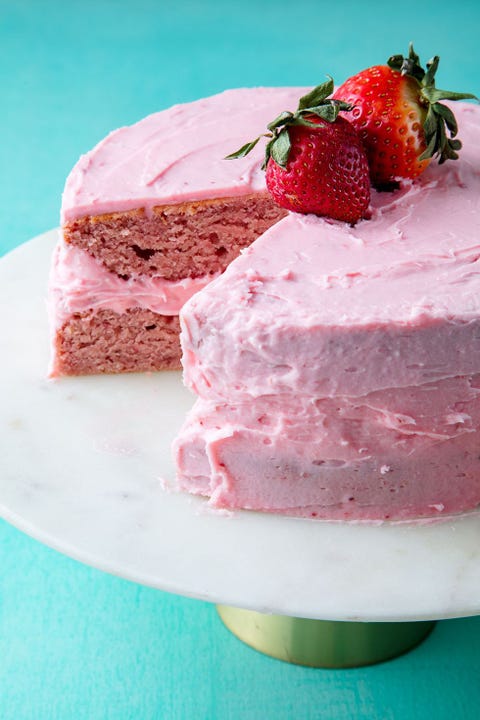 Red Velvet Crinkle Cookies
A little powdered sugar + a lot of love.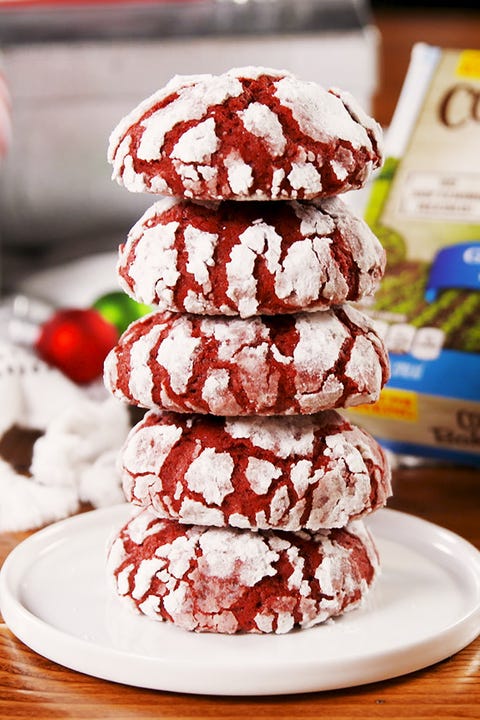 Chocolate Strawberry Cheesecakes
Chocolate covered strawberries + cheesecake = OMG.