Best Happy Valentines Day Activities
Happy Valentines Day Activities
When it comes to celebrating Valentine's Day, we all aim to make the day extra-special for our loved ones. That may mean the traditional romantic dinner and exchange of homemade Valentine's Day gifts, but doing something a little more creative and one-of-a-kind can help show your main squeeze how much they really mean to you. Luckily, we've got a whole list of fantastically unique things to do on Valentine's Day this year, whether you're looking to go on a romantic date with your better half or you're planning a fun girls' night with your friends. And if you're boycotting the holiday altogether, dare we suggest you enjoy some of these activities all by yourself so you still have a great time while sitting out the festivities.
We've got a little something for every taste and proclivity on our list, which spans the gamut from popping a big bowl of popcorn (and some bubbly) and watching the best Valentine's Day movies on the couch to cute romantic date ideas that will heat things up for a night of romantic vibes. So whether you're an active, outdoorsy type who likes to get your blood pumping together or more of an indoors kid who prefers to keep it cozy and chill with your sweetie, we've got something that will fit the bill. And many of our options are budget-friendly too, proving that a great date doesn't have to break the bank.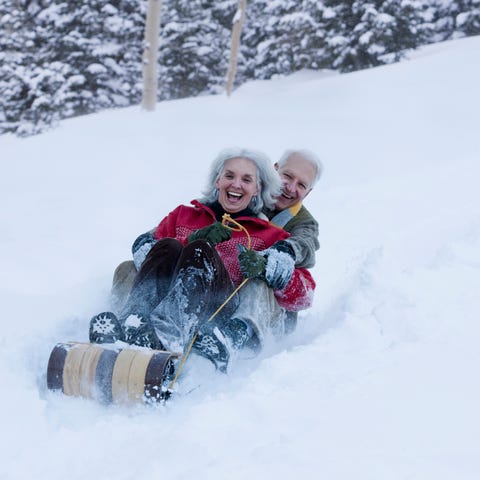 Bundle up and get those endorphins flowing with a trip to the sledding hill. Break out the old toboggan if you've got one or head to a tubing place that pulls you back up if you don't want to hike to the top each time. Bonus: You can't share a sled without cuddling.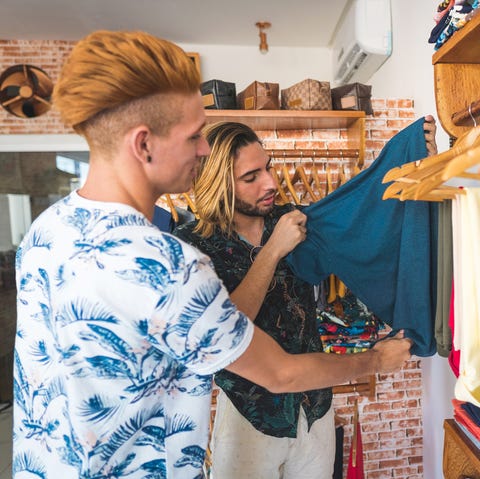 The only thing more fun than thrifting or antiquing is doing with it your main squeeze. Challenge each other to find the zaniest, most unique item or create whole new looks for each other. You'll definitely make some memories, even if you don't find treasures.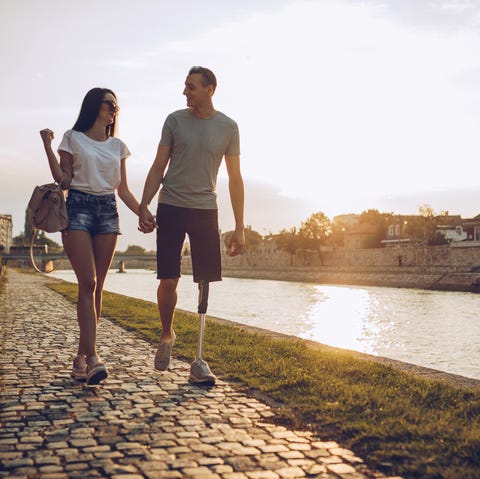 Look at your own city or town with fresh eyes by getting out and exploring it like tourists. Wander main street and check out kitschy shops, check out local landmarks or just take a meandering walk through an area you don't usually explore to gain a fresh perspective and some quality time.
4
Order Off the Dollar Menu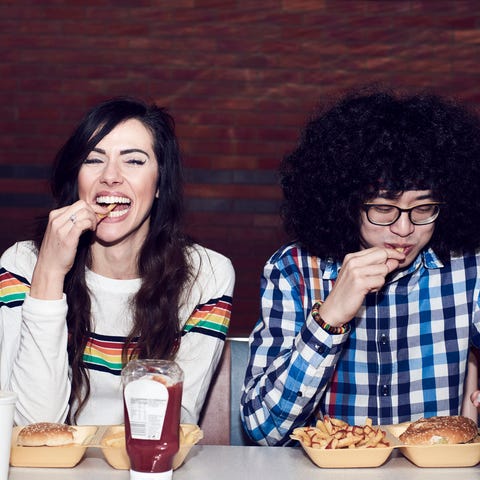 Who says you need to spend a ton of money to have a great time? Indulge your fast food cravings and order off the dollar menu. For less than $10 each, you'll have a night of food and laughs, and you'll feel great knowing you can put your cash towards something else you both want in the future.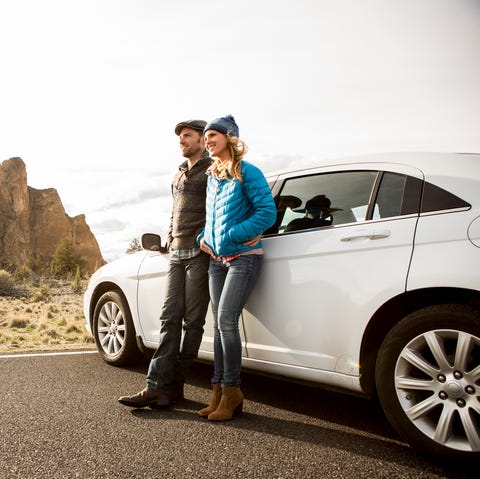 JORDAN SIEMENS
GETTY IMAGES
Put together a road trip-worthy playlist and hit the pavement, even just for a spin around town. There's something about driving that gets conversation flowing, especially if you're just tooling around looking out the window.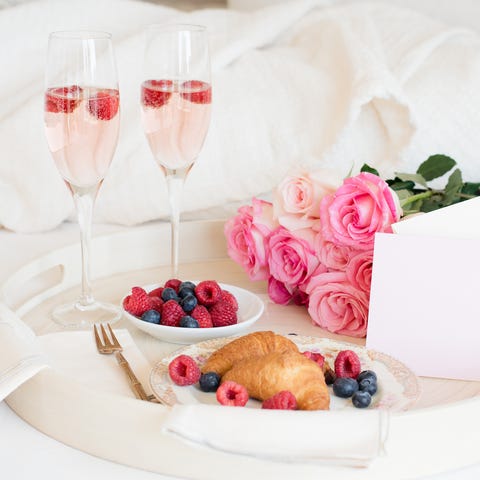 Start the day off right by serving up a romantic Valentine's Day breakfast, then enjoying it together while lounging in bed while still in your pjs. Don't forget the champagne!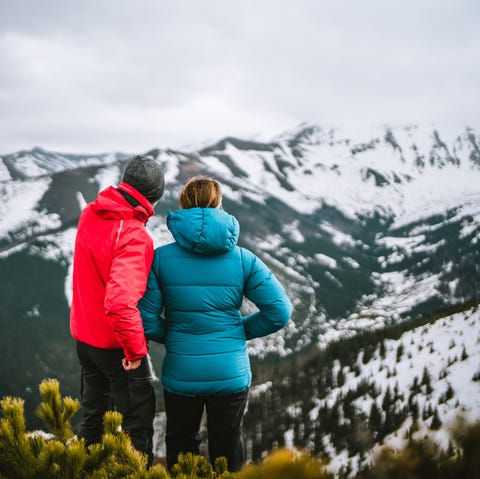 Get your blood moving to heat things up in a more, shall we say, wholesome way. Take a scenic hike together and enjoy all the beautiful sights and the fresh air. It'll strengthen your bond while getting some much-needed time away from your devices, too.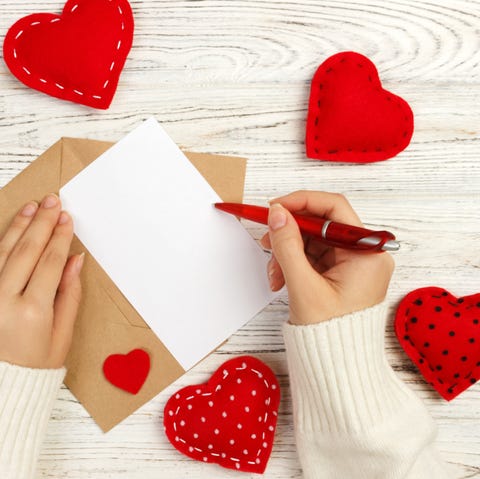 MYKOLA SOSIUKIN / EYEEM
GETTY IMAGES
Make Valentine's Day even more special by putting into words why your partner means so much to you. Get really specific and super personal, for a letter that will become a keepsake.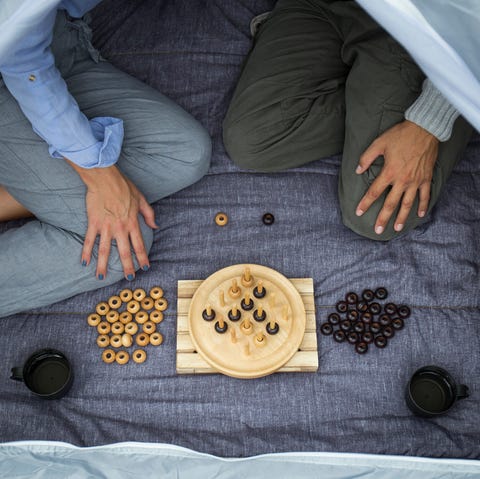 For those with a competitive streak (or who just like some good, old-fashioned fun), an exciting night of board games will make Valentine's Day memorable. Up the ante will a friendly wager or two.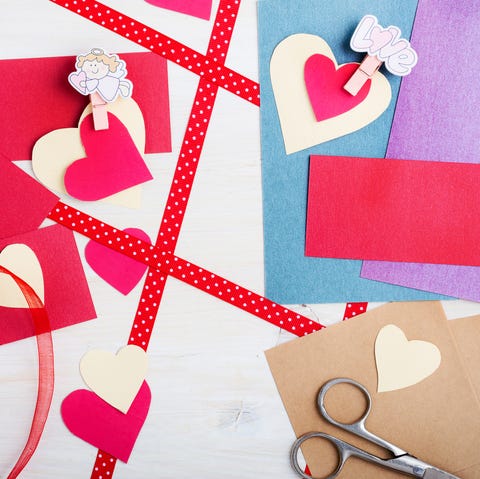 Get creative and enjoy a special Valentine's Day craft night complete with your favorite beverages, snacks and plenty of fun. You can make each other a DIY Valentine's Day gift, or even compete to see who can make the most creative craft!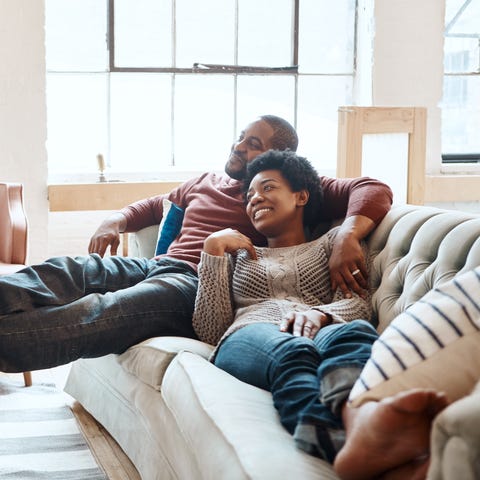 For some quality relaxation time with your S.O., get cozy on the couch and marathon watch all your favorite rom-coms. It's the perfect way to set the mood for some Valentine's night romance.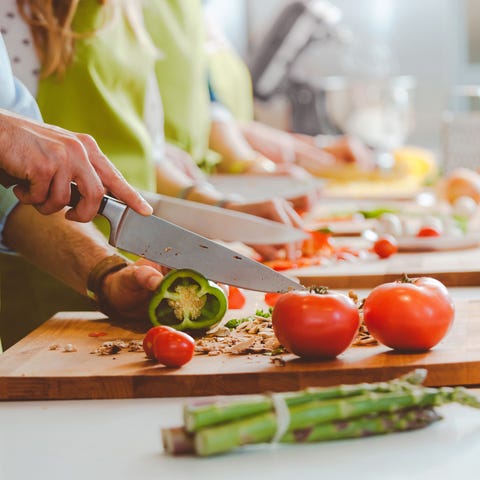 They say that the way to a person's heart is through their stomach, so test that theory by spending quality time preparing a romantic Valentine's Day dinner together. You can even try out a virtual cooking class — it's a great way to ditch the traditional dinner date for something more hands-on.
13
Have a Valentine's Bake-off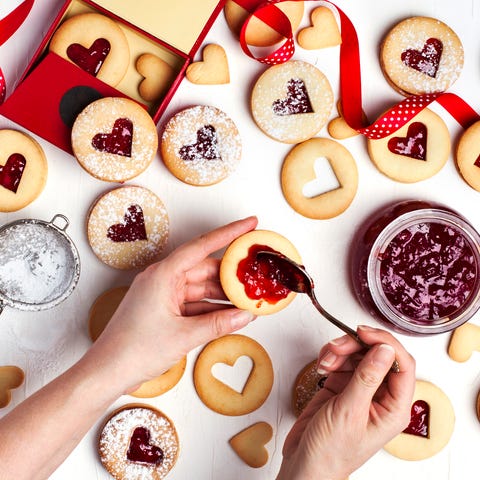 In true Great British Baking Show fashion, have a friendly competition in the kitchen to see who can make the best (and most festive) Valentine's Day desserts — extra points for anything heart-shaped, of course. Maybe you'll even get a Paul Hollywood-style handshake at the end.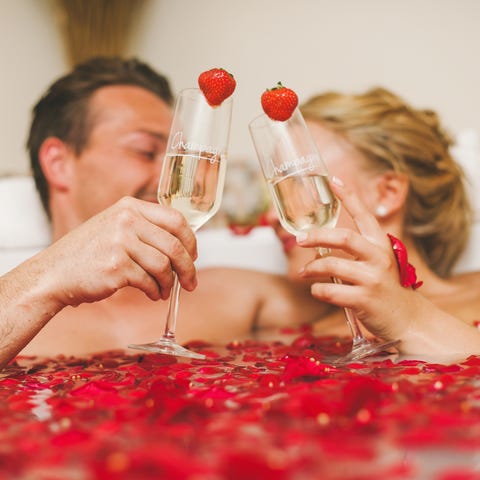 Turn on the warm water, add your favorite essential oil or bath bomb and watch stress just melt away. Oh, and don't skip the aromatherapy candles and relaxing music.
15
Rent a Cozy Cabin in the Woods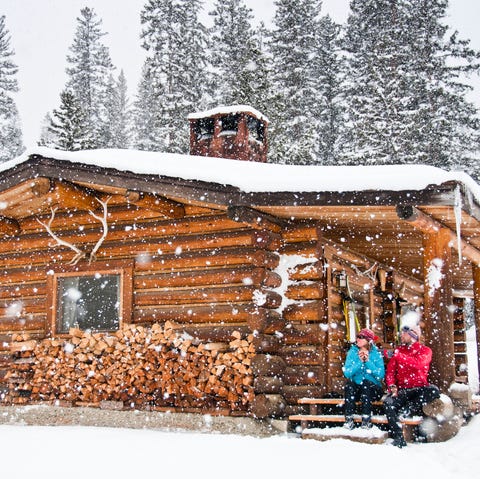 Really lean into sweater weather and escape into the wilderness, where you can relax by the fire and enjoy some hot chocolate. Get outside for some natural wonder while you're there.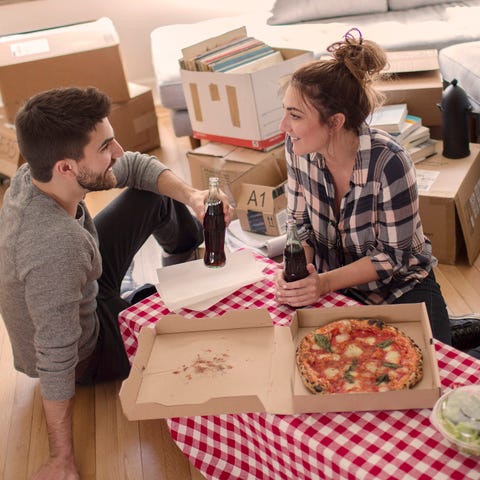 The winter weather doesn't have to stop you from planning the most romantic date of all — a picnic meal. Break out a checkered tablecloth and your best Valentine's Day recipes for a sweet indoor picnic date your sweetheart won't forget.
17
Recreate Your Favorite Date
Take a trip down memory lane by recreating your favorite date, whether that's the first time you went out together or the one where you really fell for each other. If you can't go to the same restaurant or location, get creative by cooking up the same meal at home.
18
Take a Dance Lesson Together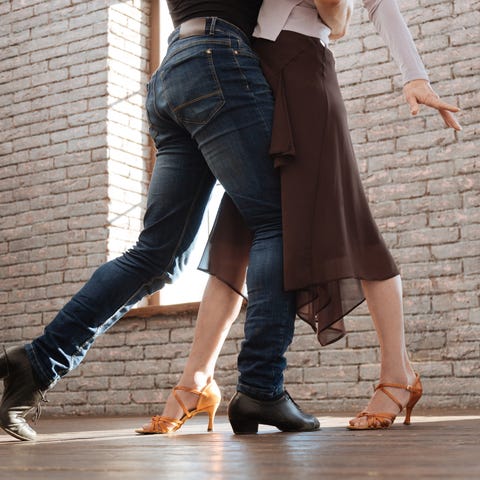 Skip the traditional dinner and get on your feet for a dance lesson with your partner. Dancing cheek-t0-cheek will create sweet memories and get you ready for the next time you're at an event with a lively dance floor.
19
Share a Romantic Night Under the Stars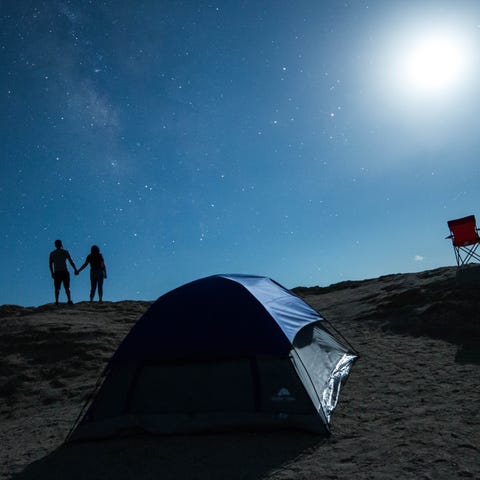 You can go camping, or just set up for a few hours at night in a location where the stars are visible. If it's too cold to brave the actual night sky, get a similar experience at a nearby planetarium.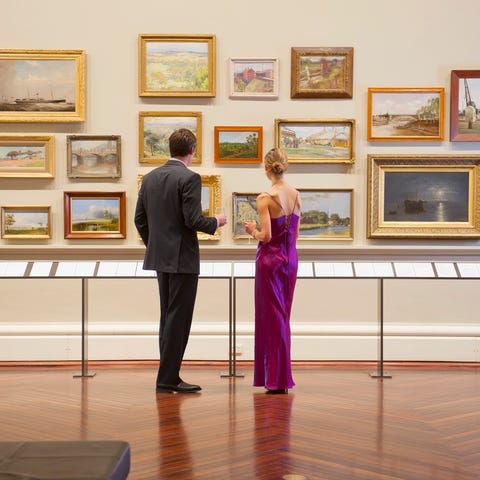 Get a dose of culture by heading to a nearby art, history or science museum. If you don't live near any, some offer virtual tours online — a unique way to learn something new with your partner. It'll definitely spark some fresh and interesting conversation.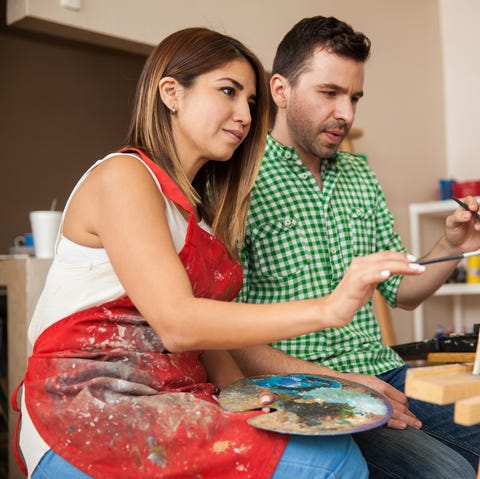 If you'd rather be making your own masterpiece, channel your inner Bob Ross and take up a paint brush. Follow along with YouTube videos at home if you're a beginner, or take a Paint and Sip class for some IRL guided instruction.
22
Spend the Night in a Fancy Hotel Room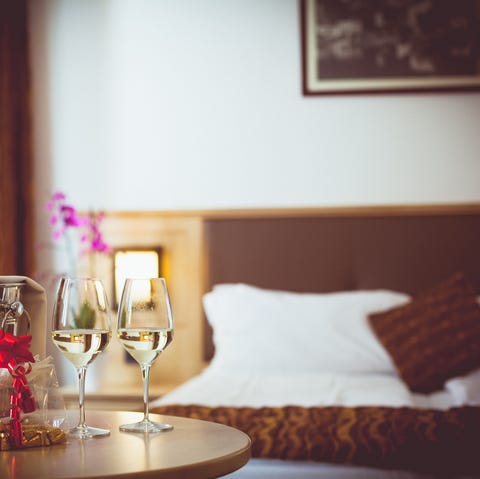 Even if you don't leave your hometown, a staycation at a fancy hotel can feel like another world. Check into somewhere swank, change into a plush bathrobe and don't forget to order up some room service. Whether you luxuriate with a partner, your BFF or fly solo, definitely don't forget breakfast in bed the next morning.
23
Visit a Conservatory or Botanical Garden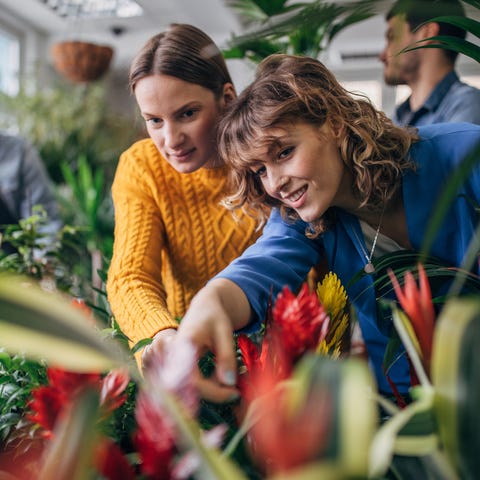 Go beyond the traditional red roses this year and give your loved one around a whole garden of beautiful flowers. It'll make for a great photo op and you'll get a romantic nature walk with your sweetheart out of the deal. It's also a nice dose of nature for those who live in colder climates.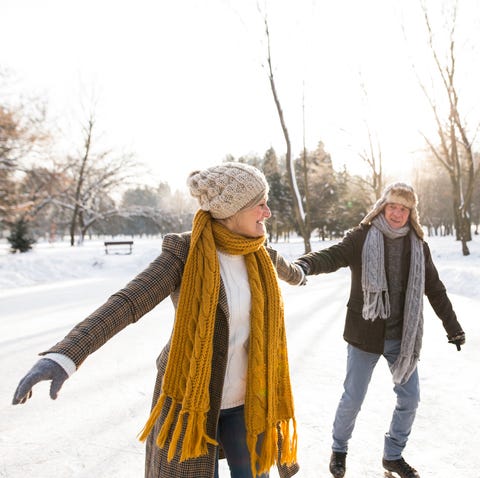 Whether you're a pro or a newbie, skating with your sweetheart is as romantic as it sounds. Even if you fall, someone will be there to catch you! Warm up with some comforting hot cocoa afterward.
25
Have a Wine and Cheese Night
Pop open your favorite bottle of wine and pair it with a delectable homemade charcuterie board. Don't forget the crusty bread, artisanal cheeses, cured meats and puckery olives to round it all out.
26
Sing Your Heart Out With Karaoke
Got a karaoke machine? Sing your special duet song together. After all, science has proven that singing together with a partner or your best friends helps bring you closer together.
27
Book an at-Home Massage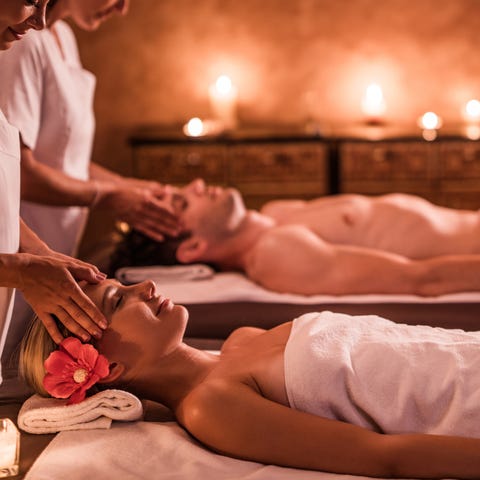 Transform your home into a top-notch spa with apps like Soothe and Zeel. The best part is that you can drift off to sleep while basking in that post-massage afterglow because there's no long commute home.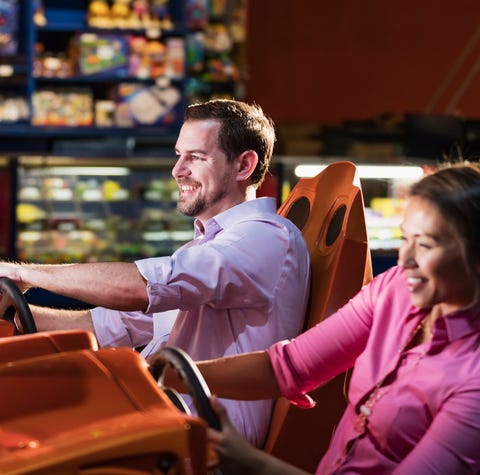 Take your inner child out to play with a night full of street-racing games and Skee-ball at your local arcade. Win your significant other's heart the old-fashioned way by earning them a cute and kitschy prize as a Valentine's keepsake.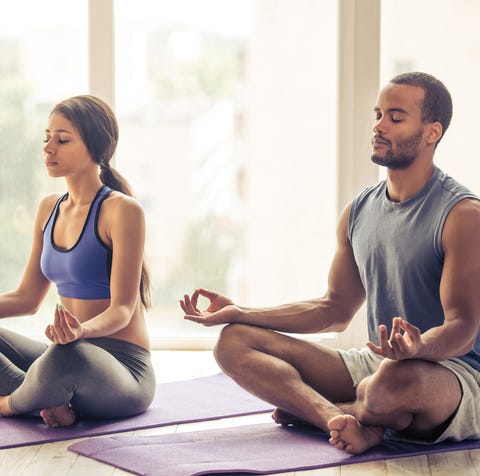 Enjoy some relaxing time together by stretching it out and centering your mind. For those who want to get the good vibes going, couples yoga can help you feel even more connected with each other. Try a yoga video at home if you don't have a studio you like.
30
Listen to Music Together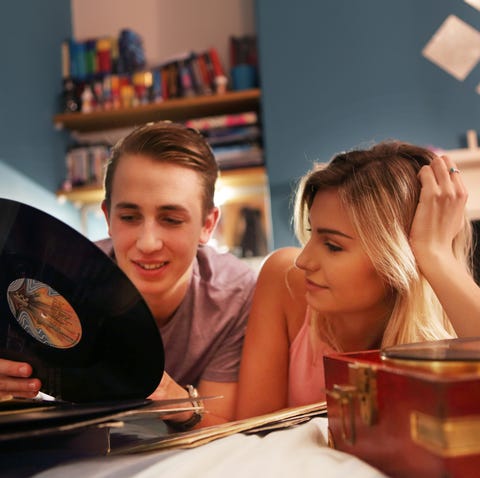 As we all saw in one of the most romantic movies ever — La La Land — there's nothing that brings two people together quite like music. If you feel like going all out, you can even try recreating a jazz club date at home: Just dress to the nines, grab a drink, put on some tunes and embrace your inner hep cat.