Best Happy New Year Food Ideas
Happy New Year Food Ideas
Rather than hosting a full-on dinner at this year's NYE party, try making dips, appetizers, and desserts (and, of course, cocktails) instead. It'll cut down on the mess of forks and knives without sacrificing good eats. Need a holiday-worthy brunch spread to serve guests on New Year's Day? Check out these amazing waffles, french toasts, and baked egg dishes.
Steak Frites Bites
Because steak and fries are BFFs.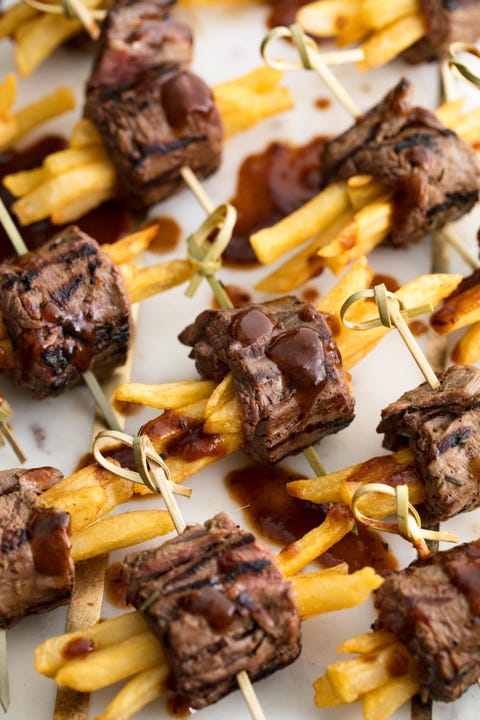 Baked Feta Bites
If you're a fan of our Cranberry Brie Bites, we've got news for you: there's a new holiday app in town, and it's inspired by another fan fave, Baked Feta Pasta.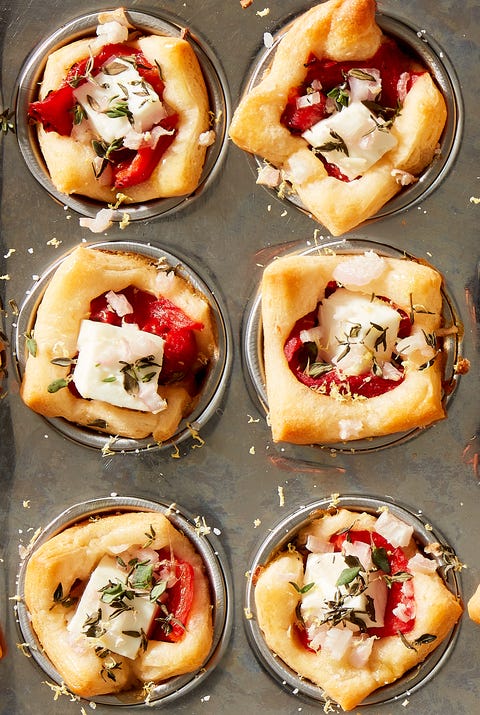 Stuffed Mushrooms
These are the quintessential classy dinner party app, and your NYE deserves them.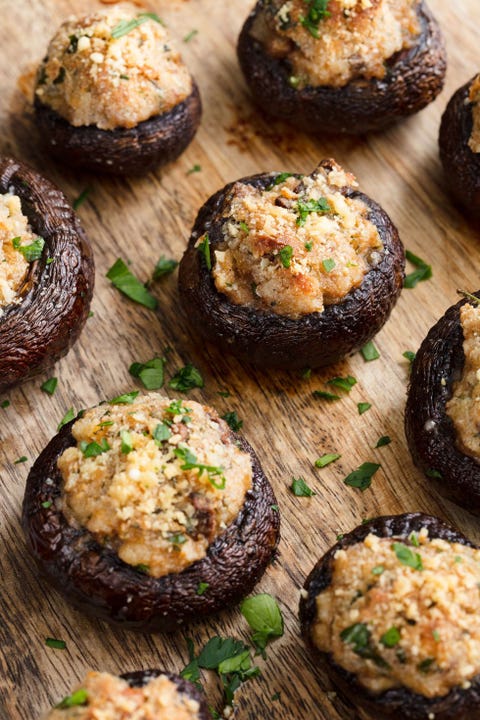 Cheesy Bacon Spinach Dip
No joke, this will be gone in seconds.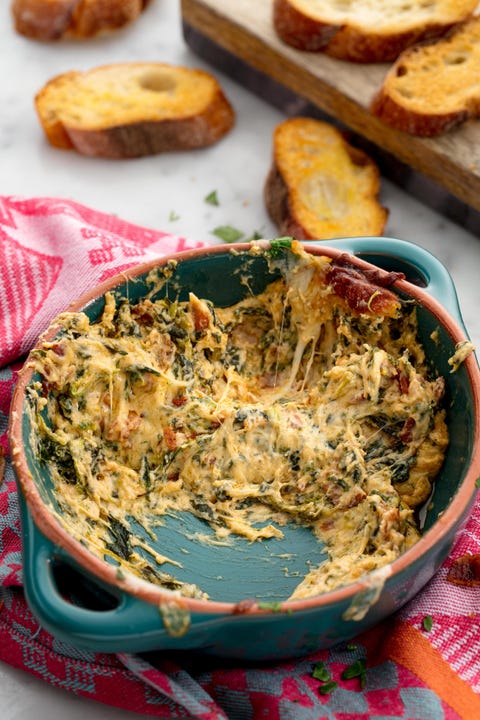 Loaded Cheese Ball Bites
People will be hovering by this app the second you put the tray out.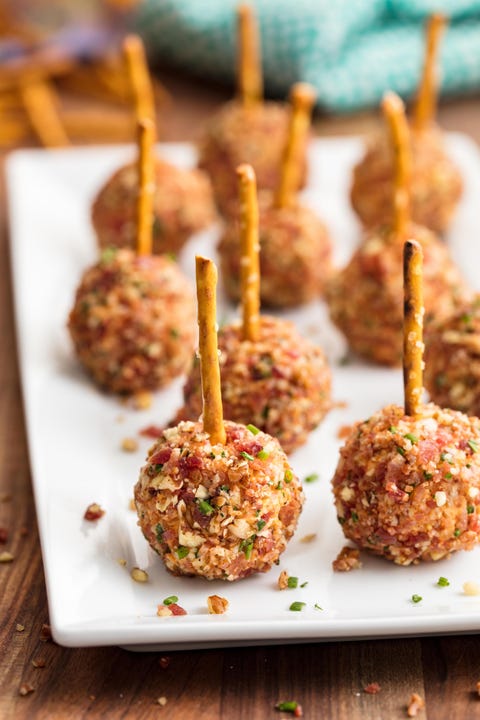 Baked Brie
Your NYE party needs this fancy, stupid-simple appetizer.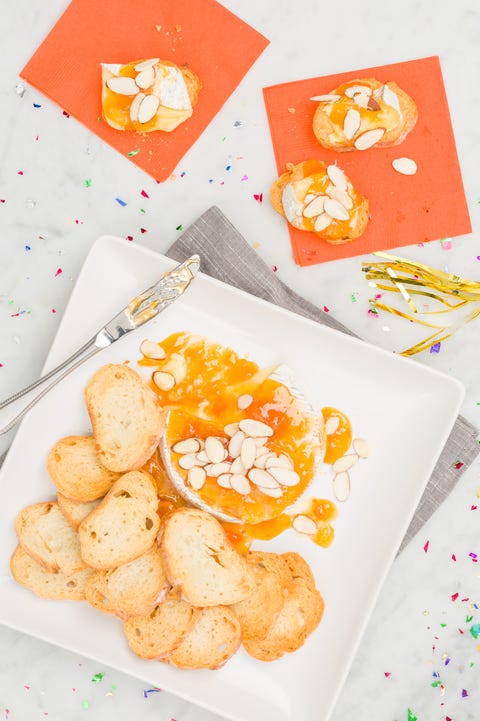 Spinach Puffs
Once you start, you just can't stop.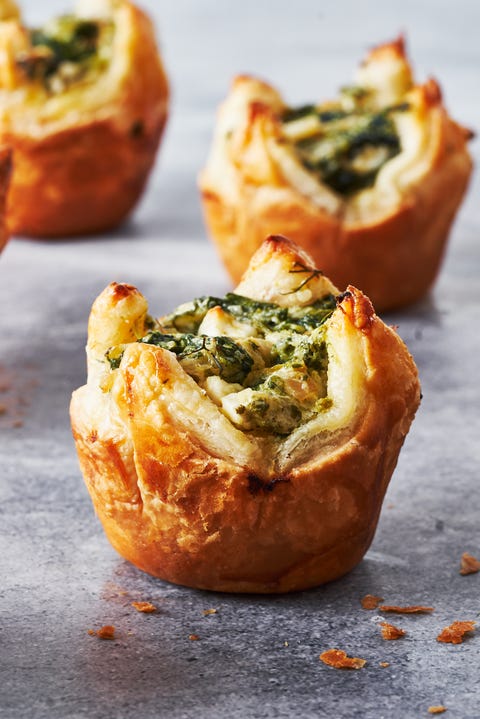 Toasted Ravioli
Mozzarella sticks are so last year.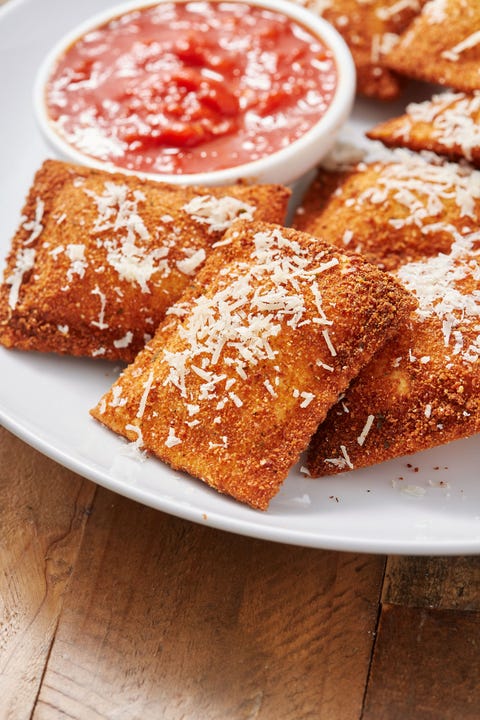 Baked Biscuit Wreath Dip
Biscuits baked around a cheesy, spinach-y dip. Good times!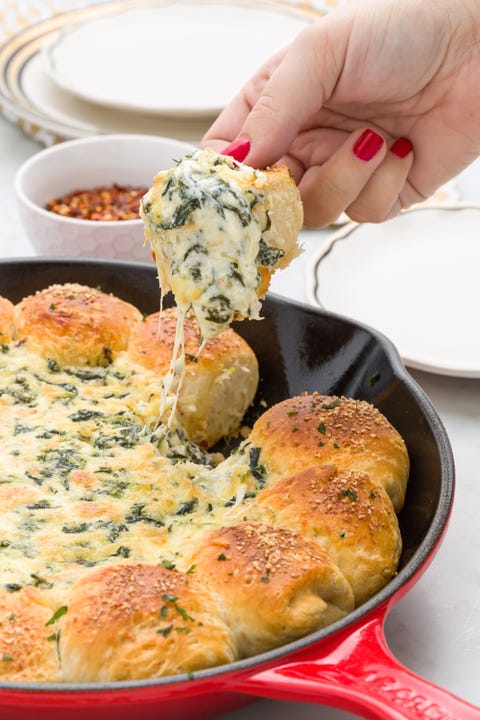 Antipasto Bites
Antipasto Bites are always the first app to disappear.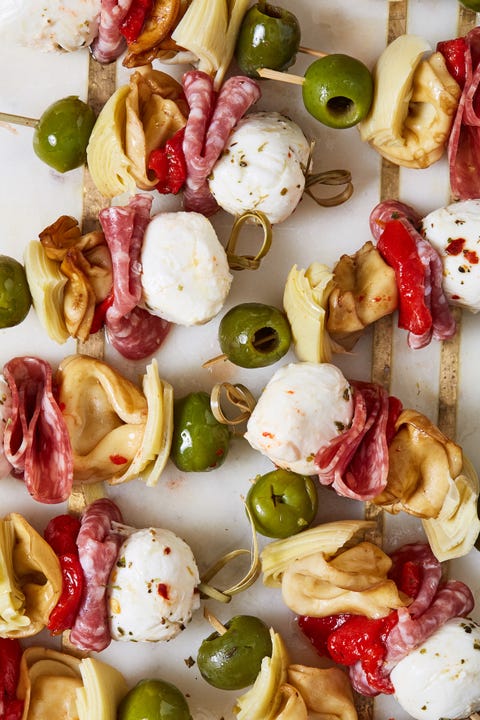 Bacon Parm Crackers
Three simple ingredients make this insanely addictive snack.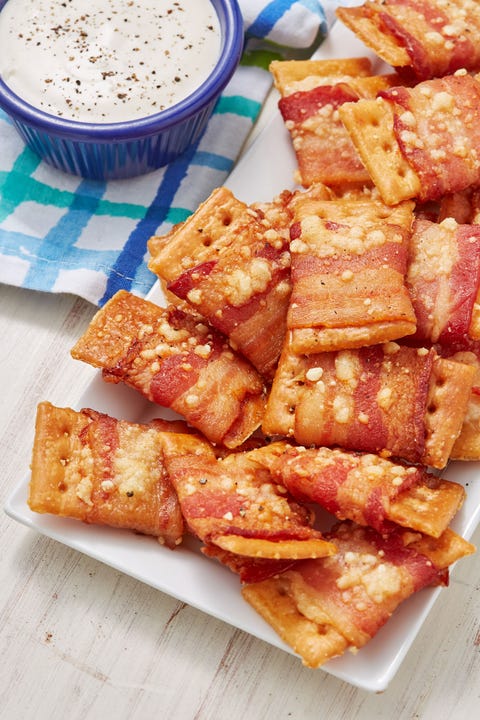 Cranberry Brie Bites
Warning: these will be gone in seconds!