Affordable New Year's Eve Outfits That Will Help You Ring in 2021 in Style
To say that we're ready to wave goodbye to 2020 would be an understatement. And like everything we do, we're ready to do it in style, even if we're spending New Year's Eve at home this year.
For many of us, it's been months since we've gotten all dressed up, did our hair and put on some makeup, so actually, picking out a great New Year's Eve outfit to welcome 2021 seems like a bigger deal than ever. But since many of us are likely spending the holiday at home or at a small (socially distanced) gathering, whatever we wear needs to be comfortable and affordable. Look no further than these inexpensive New Year's Eve outfit ideas, including jumpsuits, velvet dresses and, of course, plenty of sparkles. And if you want to wear jeans or leggings, that's totally okay too, especially when you pair 'em with one of the fun and festive tops we found.
Now all you'll need is to find a great bottle of wine and the perfect NYE Instagram caption, and you're all set.
Gift Cloth Face Mask Reusable
Take your face mask game to a New Year's Eve level with one that's covered in glitter.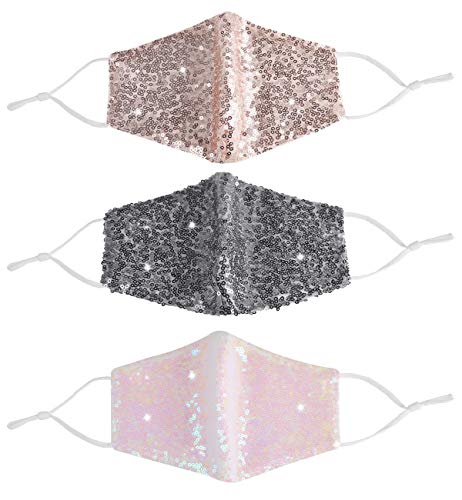 One Shoulder Silky Jumpsuit
Stand out in a sea of sequins with a bold jumpsuit.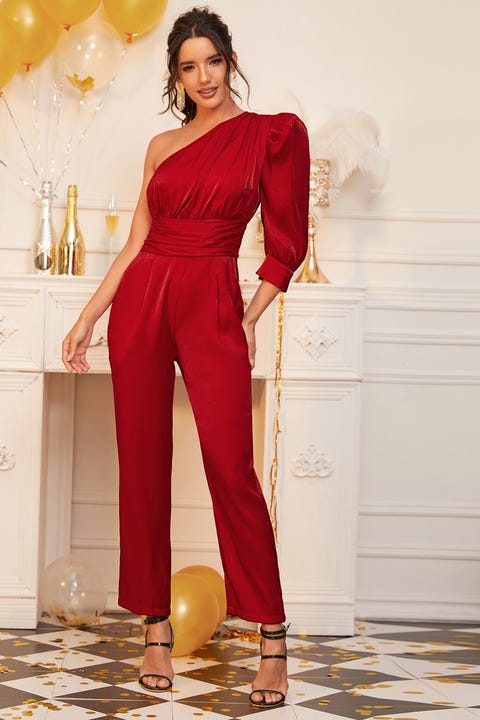 Sequin Flared Trousers
These pants offer a ton of comfort thanks to the elastic high waist. They come in five great colors, so you can pick your favorite.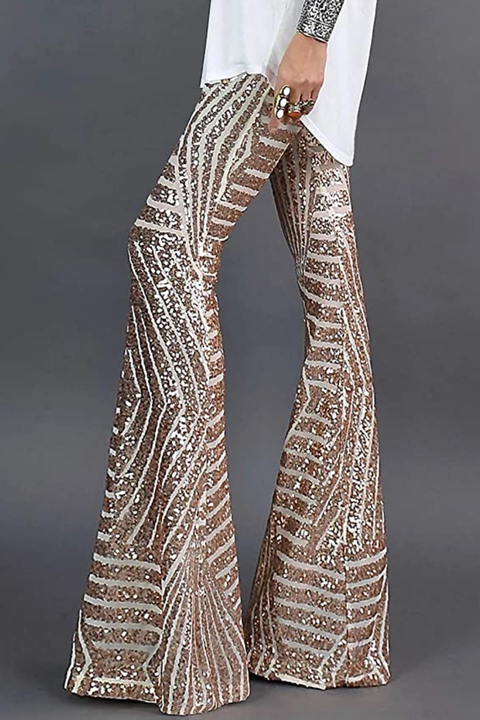 Sequined Leggings
A night at home calls for festive leggings. If you want to go the extra mile, pair these high-waisted pants with the matching top.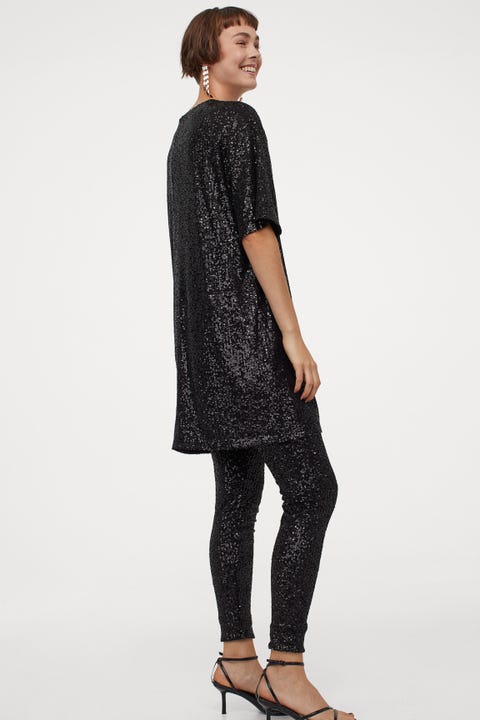 Drawstring Jumpsuit with Keyhole
If you're a VIP member, you can get this amazing jumpsuit for only $22. It's perfect if you really want that wow factory (even at home).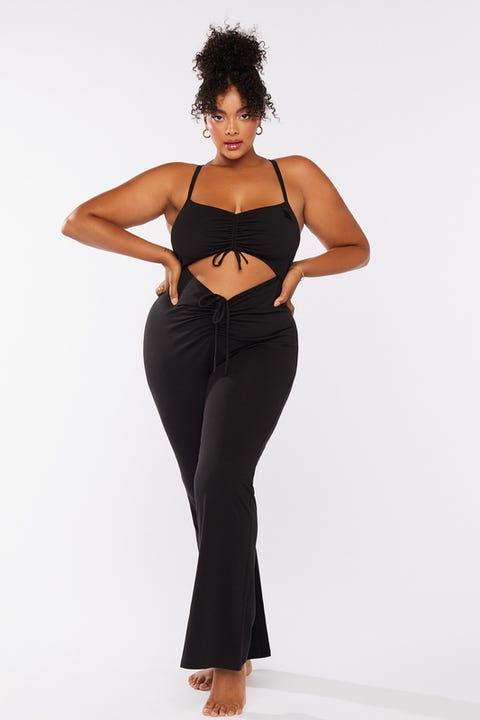 Sparkle Knit Boss Lady Pant
Available in five different colors, these pants have just a hint of sparkle, so you can wear them all year long.