INSPIRATIONAL COACH QUOTES:  Looking for inspirational coach quotes for life, sports, or business? You've come to the right place. We have curated some of the best inspirational coach quotes and sayings (with pictures and images) that have will inspire you to give your best.
We have coaching quotes from legendary atheletes, sportsmen, coaches, leaders, mentors which will push you towards hardwork, persistence, and focus to achieve your dreams and be a champion in any field.
The role of the coach is not just coaching! They are also responsible for training their students in any sport by analyzing their performances, instructing in relevant skills and by providing encouragement. And its your responsible for the passion, discipline, hardwork and following the instructions in your chosen sport.
"A good coach can change a game. A great coach can change a life." – John Wooden
INSPIRING COACHING QUOTES FROM ATHLETES AND COACHES
Words of wisdom are the key when you are training yourself, your body, and your mind to make you tough for sports, or life, or business.
Your guru is the best person who can guide you all through and teach you the key skills and principles of the game be it basketball, soccer, hockey, atheletic game or more. When you follow your trainer and be disciplined then you become stronger, wiser, and greater in your field of expertise.
These coaching quotes will motivate you to be successful in life with your great efforts and struggle your way to fulful your dreams.
"Selecting the right person for the right job is the largest part of coaching." – Phil Crosby


---

"One man practicing sportsmanship is far better than a hundred teaching it." – Knute Rockne


---

"Skill is only developed by hours and hours of work." – Usain Bolt, Gold medal Olympic sprinter.


---

"A good coach will make his players see what they can be rather than what they are." – Ara Parseghian


---

"Leave your comfort zone! You'll make wonderful things happen when you get to know your discomfort zone."


---

"I always felt that my greatest asset was not my physical ability, it was my mental ability." – Bruce Jenner


---

"Things turn out best for those who make the best of the way things turn out." – John Wooden, Basketball


---

"The key is not the will to win. Everyone has that.  It's the will to prepare to win that is important." – Bobby Knight


---

"I found out that if you are going to win games, you had better be ready to adapt." – Scotty Bowman, Hockey


---

"Coaches have to watch for what they don't want to see and listen to what they don't want to hear." – John Madden


---

"You have to do something in your life that is honorable and not cowardly if you are to live in peace with yourself." – Larry Brown


---

"An athlete cannot run with money in his pockets. He must run with hope in his heart and dreams in his head." – Emil Zatopek

---

If you're going to have a team of role players, then you better have a team of players who truly understand their roles." – Steve Kerr


---

"The interesting thing about coaching is that you have to trouble the comfortable, and comfort the troubled." – Ric Charlesworth, Hockey


---

Our emphasis is on execution, not winning. – Pat Summitt, former Tennessee women's college basketball coach and Basketball Hall of Fame member.


---

"Coaches are aware of how to ignite passion and motivate people. They have an energy that is contagious and knows exactly how to get their team excited." – Brian Cagney, Coaching


---

"Success is the peace of mind which is a direct result of self-satisfaction in knowing you did your best to become the best you are capable of becoming." – John Wooden, Basketball


---

"A coach is someone who tells you what you don't want to hear, who has you see what you don't want to see, so you can be who you always knew you could be" – Tom Landry


---

"My sports made me a more focused, sharper, more determined, and stronger person than I was before. It's a mental game — the stronger you are the better you are." – Kiran Khan, Olympic swimmer


---

"Good human-relations skills have the ability to change people from managing others to leading others." – John Rampey


---

"The interesting thing about coaching is that you have to trouble the comfortable, and comfort the troubled." – Ric Charlesworth


---

"Baseball is the only field of endeavor where a man can succeed three times out of ten and be considered a good performer." – Ted Williams


---

"Set goals – high goals for you and your organization. When your organization has a goal to shoot for, you create teamwork, people working for a common good." – Bear Bryant


---

"I realized that life had much more to offer than I had anticipated and decided to help others in their human journey. Thus, I become a trainer and a coach with a passion for transformation." – Ann Betz


---

"The key is not the will to win. Everybody has that. It is the will to prepare to win that is important." – Bobby Knight


---

"Coaching is unlocking a person's potential to maximize their own performance. It's helping them to learn rather than teaching them." – Tim Gallwey


---

"Number one is just to gain a passion for running. To love the morning, to love the trail, to love the pace on the track. And if some kid gets really good at it, that's cool too." – Pat Tyson


---

"What keeps me going is not winning, but the quest for reaching potential in myself as a coach and my kids as divers. It's the pursuit of excellence." – Ron O'Brien


---

"Do not undervalue yourself. Be able to express your value and what impact you can make. Show how your experiences translate and can help a company." – Katie Smith, three-time Olympic gold medalist, and WNBA assistant coach.


---

"Most people get excited about games, but I've got to be excited about practice because that's my classroom." – Pat Summitt, Basketball


---

"So while the complexities change, the work of coaching stays the same keep your clients at the center of the work, push them to use their strengths more and to temper their weaknesses, and illuminate blind spots because these are what really get in the way." – Stacy Feiner


---

"Most people give up just when they're about to achieve success. They quit on the one-yard line. They give up at the last minute of the game one foot from a winning touchdown." – Ross Perot


---

"Victory or defeat is not determined at the moment of crisis, but rather in the long and unspectacular period of preparation." – Anonymous


---

"There may be people that have more talent than you, but there's no excuse for anyone to work harder than you do." – Derek Jeter


---

"Let me tell you what winning means…. you're willing to go longer, work harder, give more than anyone else." – Vince Lombardi, American Football


---

"Probably my best quality as a coach is that I ask a lot of challenging questions and let the person come up with the answer." – Phil Dixon


---

"You can motivate by fear, and you can motivate by reward. But both those methods are only temporary. The only lasting thing is self-motivation." – Homer Rice


---

"Never quit. It is the easiest cop-out in the world. Set a goal and don't quit until you attain it. When you do attain it, set another goal, and don't quit until you reach it. Never quit." – Bear Bryant


---

"I've never felt my job was to win basketball games – rather, that the essence of my job as a coach was to do everything I could to give my players the background necessary to succeed in life." – Bobby Knight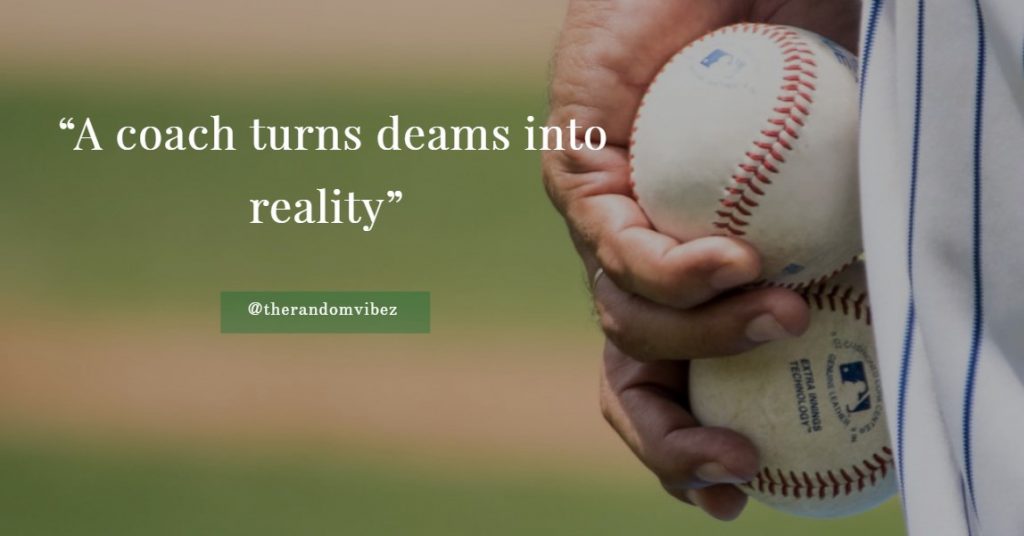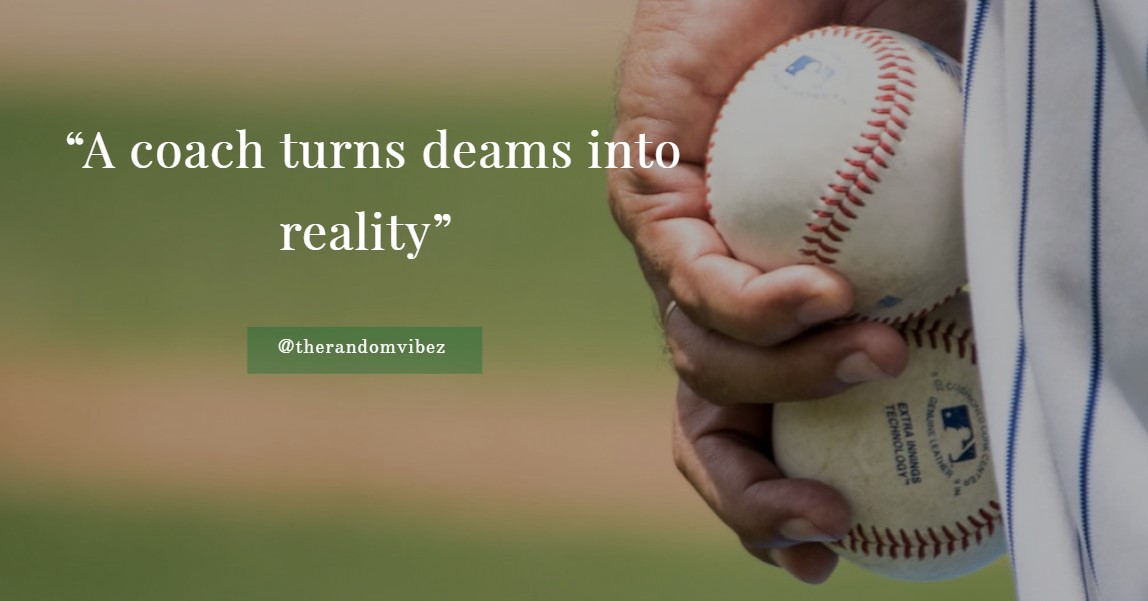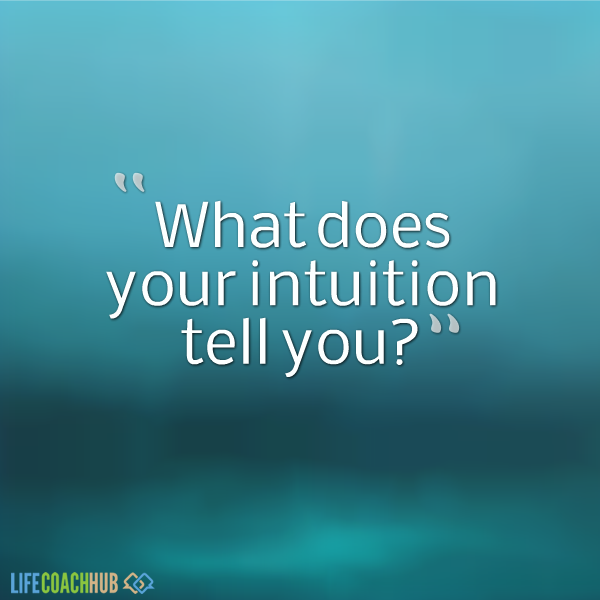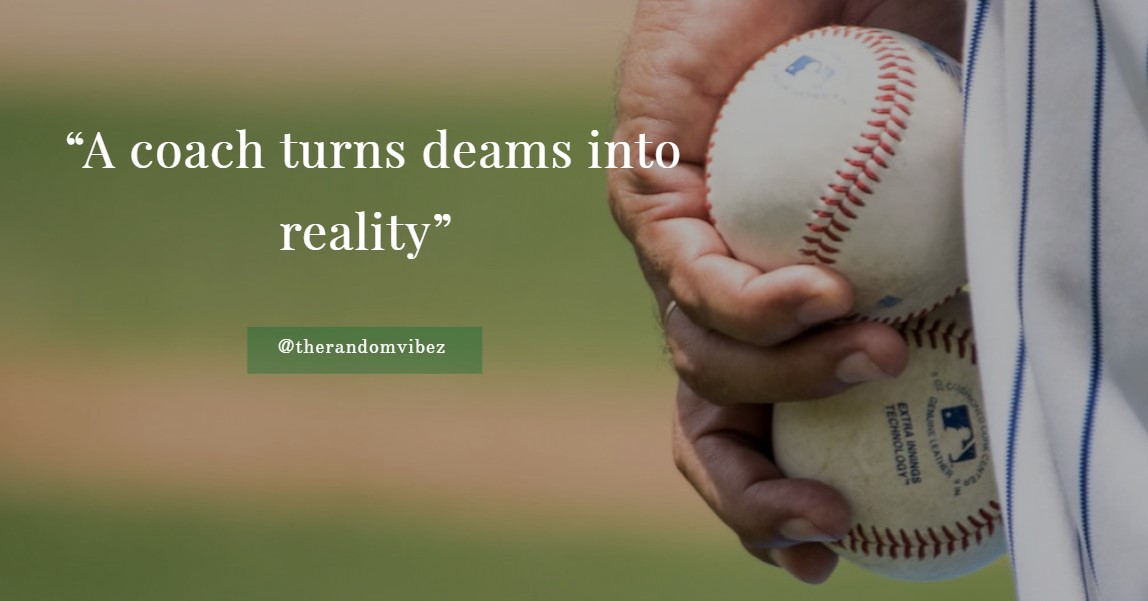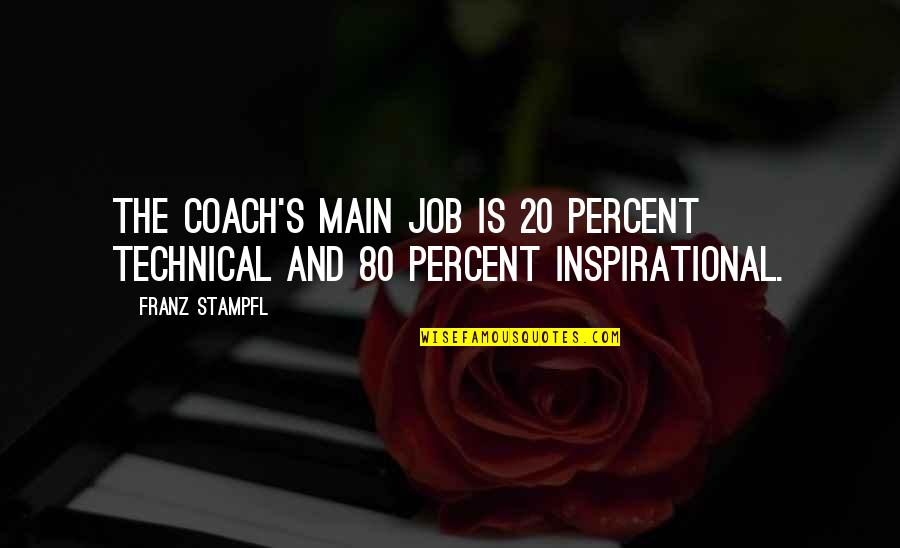 BEST COACH CARTER QUOTES
We have rounded up some of the best Coach Carter quotes that have inspired millions since the release of the movie in 2005.
"These students are student-athletes. "Student" comes first." – Coach Ken Carter


---

"Push the ball, go hard to the hole, everybody attack the board. You got that?" – Coach Ken Carter


---

"When we step on to the floor, every second that clock is ticking we are pedal to the medal." – Coach Ken Carter


---

"You owe me 1000 pushups and 1000 suicides before you can play. I'll see you at practice tomorrow." – Coach Ken Carter


---

"I came to coach basketball players, and you became students. l came to teach boys, and you became men." – Coach Ken Carter


---

"You men played like champions. You never gave up. And champions, they hold their heads high." – Coach Ken Carter


---

"If you listen and learn, you will win basketball games. And gentlemen, winning in here is the key to winning out there." – Coach Ken Carter


---

"Starting today, you will play like winners, act like winners, and most importantly, you will be winners." – Coach Ken Carter


---

"Now just because you deserve this doesn't mean they're gonna give it to you. sometimes you gotta take what's yours." – Coach Ken Carter


---

"You have achieved something that some people spend their whole lives trying to find. What you achieved is that ever-elusive victory within." – Coach Ken Carter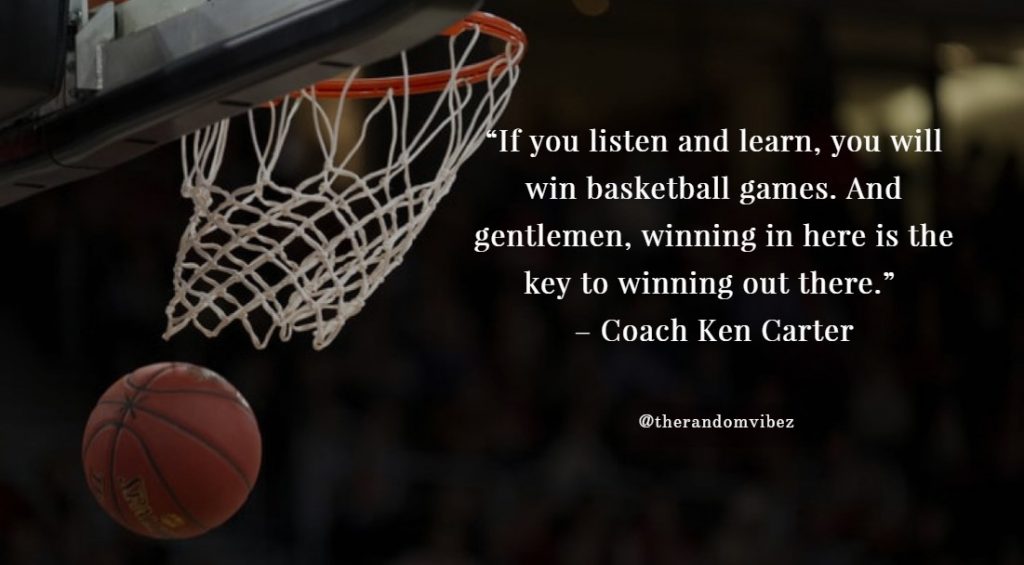 MOTIVATIONAL COACHING QUOTES BY NFL COACHES
Appreciation and words of encouragement is what drives players to work hard for their goals. We have rounded up some famous and wise words of wisdom iconic coaches and players from the National Football League which will surely guide you and uplift your spirits.
"Excuses are the tools of the incompetent." —Mike Tomlin, Head Coach, Pittsburgh Steelers (2007-Present)


---

"Adversity is an opportunity for heroism." —Marv Levy, Head Coach, Kansas City Chiefs (1978-82), Buffalo Bills (1986-97)


---

"Failures are expected by losers, ignored by winners." —Joe Gibbs, Head Coach, Washington Redskins (1981-92, 2004-07)


---

"Nobody who ever gave his best regretted it." —George S. Halas, Head Coach Chicago Bears (1922-29), (1933-42, 1946-55, 1958-67)


---

"Leadership is a matter of having people look at you and gain confidence, seeing how you react. If you're in control, they're in control." – Tom Landry


---

"The difference between ordinary and extraordinary is that little extra." —Jimmy Johnson, Head coach, Dallas Cowboys (1989-93), Miami Dolphins (1996-99)


---

"If you are afraid of confrontation, you are not going to do very well." —Bill Parcells, Head Coach, New York Giants (1983-90), New England Patriots (1993-96)


---

"If you want to win, do the ordinary things better than anyone else does them day in and day out." – Chuck Noll, Head Coach Pittsburgh Steelers (1969-91)


---

"Self-praise is for losers. Be a winner. Stand for something. Always have class, and be humble." —John Madden, Head Coach, Oakland Raiders (1969-78)


---

"Ability is what you're capable of doing. Motivation determines what you do. Attitude determines how well you do it." —Lou Holtz, Head coach, New York Jets (1976)


---

"You fail all the time, but you aren't a failure until you start blaming someone else." – Bum Phillips Head Coach, Houston Oilers (1975-80), New Orleans Saints (1981-85)


---

"Success isn't measured by money or power or social rank. Success is measured by your discipline and inner peace." —Mike Ditka, Head Coach, Chicago Bears (1982-92), New Orleans Saints (1997-99)


---

"Leaders are made, they are not born. They are made by hard effort, which is the price which all of us must pay to achieve any goal that is worthwhile." —Vince Lombardi, Head Coach Green Bay Packers (1959-67), Washington Redskins (1969)


---

"Try not to do too many things at once. Know what you want, the number one thing today and tomorrow. Persevere and get it done." –George Allen, Head Coach Los Angeles Rams (1957, 1966-70), Chicago Bears (1958-65), Washington Redskins (1971-77)


---

"Confidence is a very fragile thing, and it certainly is something that has to start with your mental approach and your ability to respond and stay focused and not allow negative thoughts to enter into your own mind. When you're successful, it's easier to expect success. All of a sudden it's not there, it becomes more of a challenge." —Bill Cowher, Head Coach, Pittsburgh Steelers (1992-2006)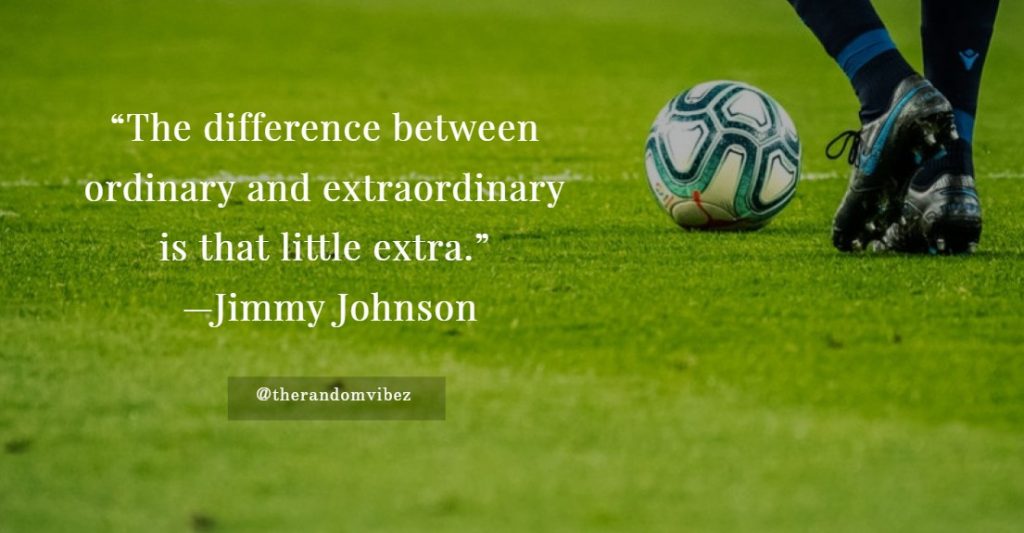 SHORT GOOD COACH QUOTES FOR SUCCESS
"Everything you want is on the other side of fear."


---

"Don't give up. Don't ever give up." – Jim Valvano


---

"Failures are expected by losers, ignored by winners." – Joe Gibbs


---

"A trophy carries dust. Memories last forever." – Mary Lou Retton


---

"The only way to prove that you're a good sport is to lose." – Ernie Banks


---

Only he who can see the invisible can do the impossible." – Frank L. Gaines


---

"Age is no barrier. It's a limitation you put on your mind." – Jackie Joyner-Kersee


---

"All coaching is, is taking a player where he can't take himself." – Bill McCartney


---

"It's not whether you get knocked down; it's whether you get up." –Vince Lombardi


---

"A champion is afraid of losing. Everyone else is afraid of winning." – Billie Jean King


---

"An acre of performance is worth a whole world of promise." –Red Auerbach


---

"When you're riding, only the race in which you're riding is important." – Bill Shoemaker


---

"One man practicing sportsmanship is far better than 50 preaching it." – Knute Rockne


---

"Success consists of going from failure to failure without loss of enthusiasm." – Winston Churchhill


---

"Twenty years from now you will be more disappointed by the things that you didn't do than by the ones you did… Explore, Dream, Discover." – Mark Twain