7 Valentine's Day Crafts for Kids
As any teacher will tell you, Valentine's Day is a fantastic crafting holiday. From DIY Valentine's Day cards to the Valentine's Day boxes to put them in, there's no shortage of Valentine's Day crafts for kids. There are so many heart-shaped activities to get your kids involved in that will fill the house with some beautiful Valentine's Day crafts. There are easy creations here for kids of all ages, whether you're hoping to let your toddler, preschooler, or middle schooler stretch their creativity. Try the heart stamps made out of toilet paper rolls, cute love bug hats that your littlest ones can create with paint and stickers, or fun tote bags decorated with puffy paint.
You can also have them turn their Valentine's Day treats into a craft themselves by making a robot out of different candies or a wreath constructed out of sweets. Make some colorful heart suncatchers or a fingerprint tree that you can decorate the house with leading up to February 14. Pair one of these ideas with a fun Valentine's Day game to make the day extra special. These adorable, easy Valentine's Day crafts for kids are a great way to spend some quality time with the ones who are the most special in your life.
Handprint Valentine Craft
Have your little one practice their handwriting skills by jotting their own sweet note in the center of craft.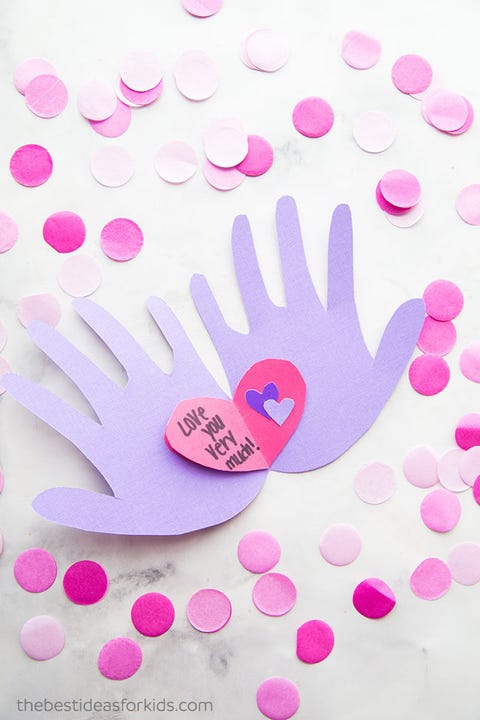 Valentine's Day Heart Fingerprint Tree
This finger painting activity might get a little messy, but that's all part of the fun!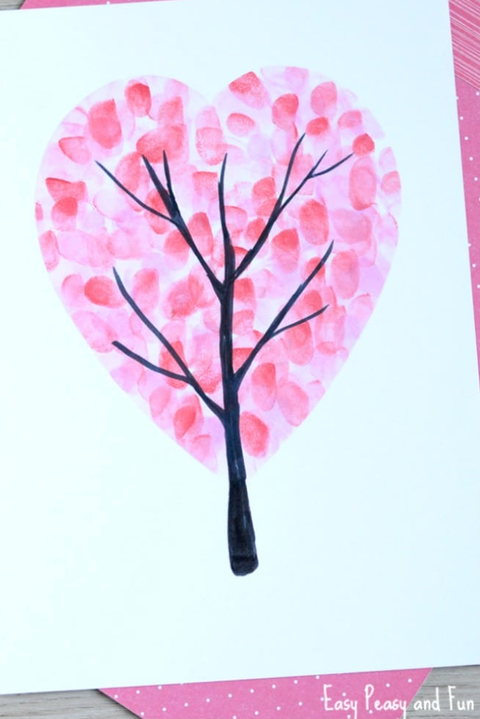 Tissue Paper Wreath
This brightly colored wreath is pretty enough to hang on your front door all February long.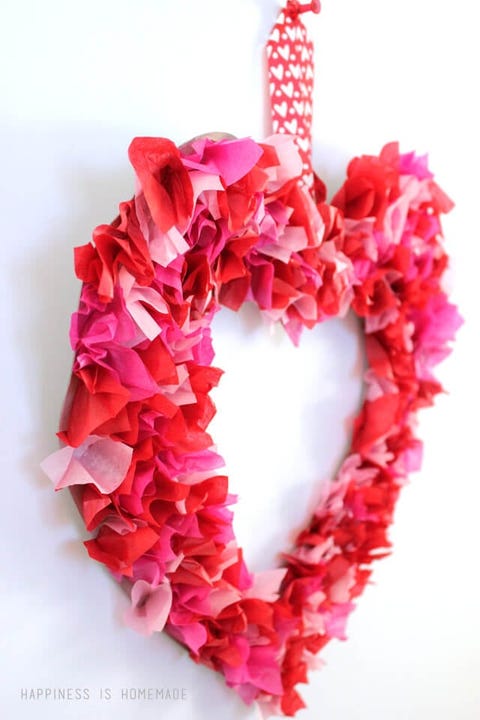 Love Bug Hat
Your little one will love creating and wearing this lady bug cap.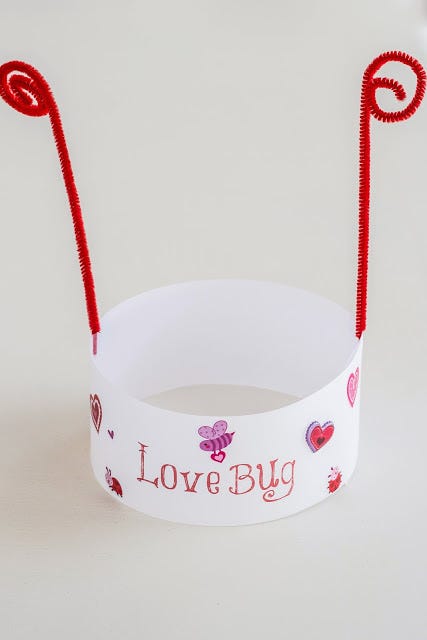 Heart Pencil Toppers
Writing Valentine's Day notes will be even more enjoyable thanks to these heart-topped pencils.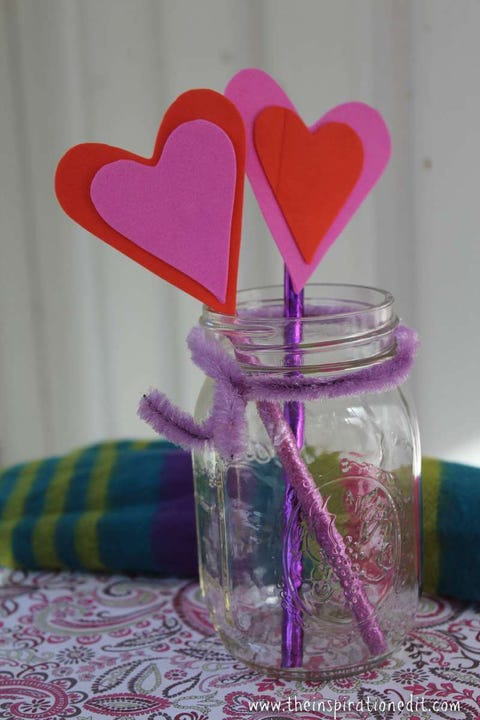 Butterfly Craft
With a little bit of help, even the tiniest tots can create these beautiful butterflies.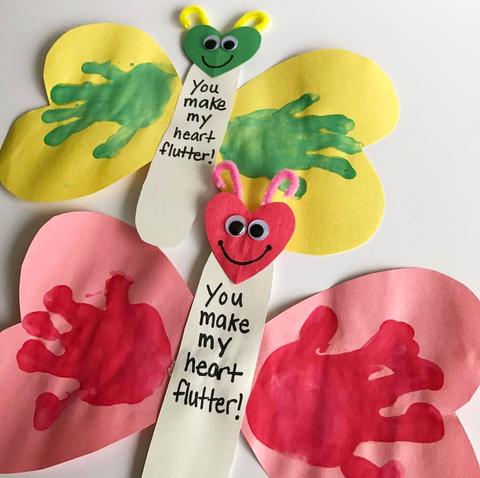 Easy-to-Make Cards
Make Valentine's Day cards out of paint strips—in seconds. Jodi Kahn, author of Simply Sublime Gifts, turned us on to this sweet idea for repurposing free color swatches: Press inked stamps onto the strips to form phrases like XOX and let dry for five minutes. Kahn's trick for ensuring that the ink adheres? Coat each paint strip with aerosol hair spray before stamping.