7 Extravagant Jewels for Valentine's Day
Valentine's Day is only a few days away and for those behind on a gift for their significant other, it is time to go straight for what works. At T&C, what works is usually jewelry. But not just any jewelry will do on a deadline (or worse, past the deadline), it must be something special. Here's a pro tip to make sure of that: Go vintage, and guarantee that your gift will be one of a kind.
Garrard Ruby Necklace
If you are going to go for a classic ruby and diamond necklace, then let this be the one. "The House of Garrard has been the go-to jewelry Maison for British Royalty and Indian Princes for over 150 years," says Cristina Miller of 1stdibs.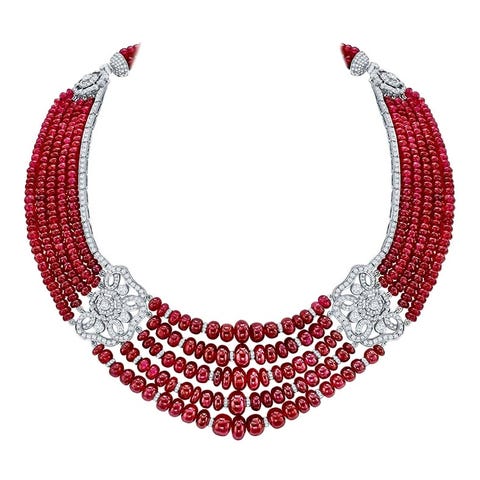 1967 Hans Richter Gold Bracelet
Not for the faint-hearted or unoriginal, this sculptural gold necklace was made by an artist and jeweler— Richter was a founder of the Dada movement.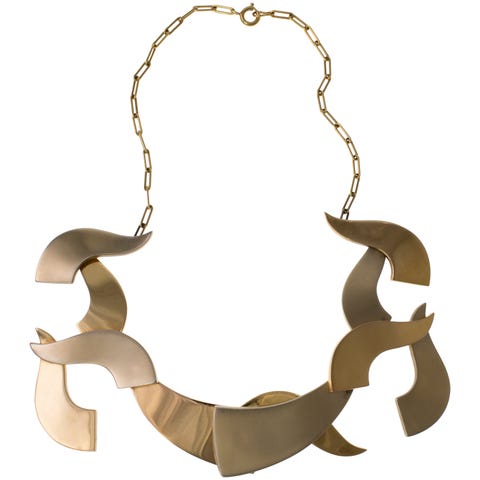 1960s Cartier Coral Bracelet
To go the next level, tuck a pair of tickets to your favorite beach getaway in the box with this coral and gold bracelet.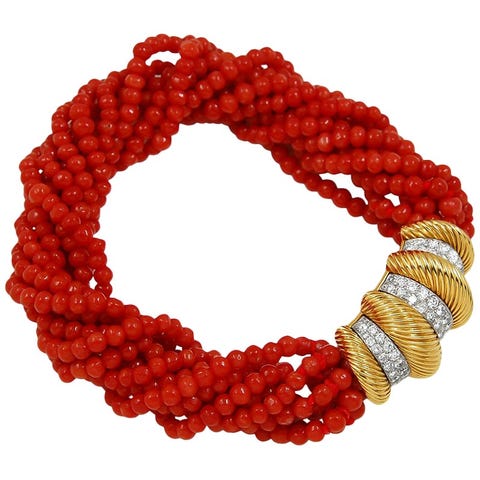 1970s Ilias Lalaounis Gold Collar Necklace
The Greek Jeweler Ilias Lalaounis was the master of re-interpreting ancient Greek art and his distinct style and influence has spread as far as New York and Tokyo (it's also a favorite of T&C editor-in-chief Stellene Volandes).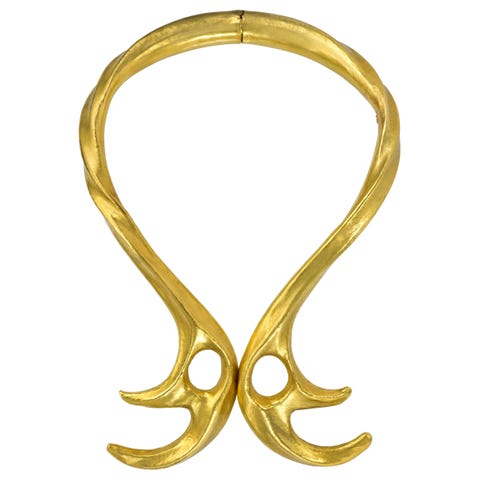 Art Deco Vase Tassel Brooch
According to Miller, "The ultimate Art Deco pin shows an architectural vase and plinth motif familiar to all New Yorkers as they pass by the grande dame buildings on Fifth and Park Avenues."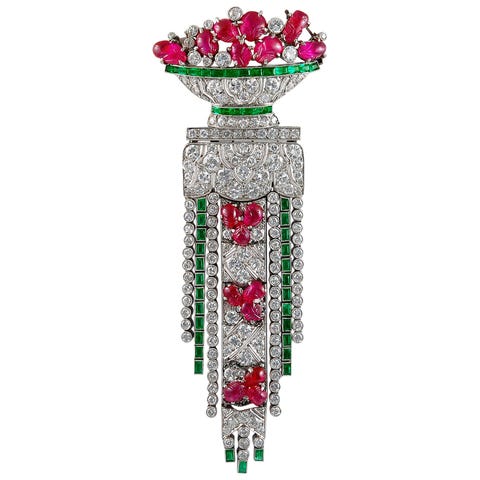 Victorian Diamond Riviere Necklace
"Few 19th century diamond jewels exemplified 'Money Around Your Neck' more than Victorian diamond rivieres," says Miller. "The more money you were worth, the larger the diamonds. Faberge used to advertise two types of diamond rivieres: one for the very wealthy and the other for the less wealthy."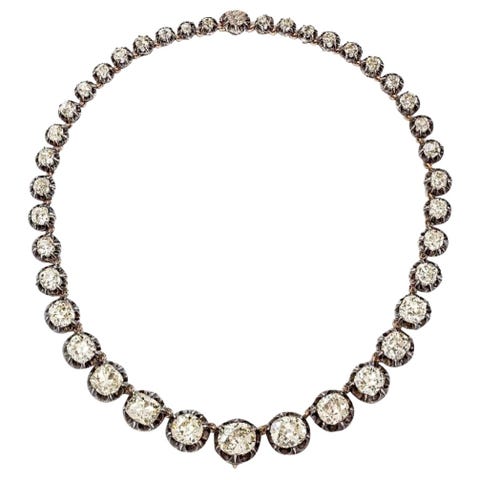 Indian Mughal Diamond Brooch
"What can be more exciting than the jewels of Maharajahs?" (Ed note: Nothing.) Traditionally worn in the turban, Cartier copied this style to be worn as pins. Today one can wear a Sarpech as a brooch or hair ornament."