The old saying rings true: the way to anyone's heart is through their stomach. But why wait until dinner to show your Valentine how much you care when you can 'wow' your loved one with a sweet and romantic breakfast in bed. Whether your cooking skills are novice to gourmet we've rounded up the best easy to follow recipes that are sure to please your sweetheart give your Valentine's Day a delicious start.
Cherry Pie Pastry Envelope
Who says you can't have dessert for breakfast? These puff pastry envelopes stuffed with cherry pie filling definitely send the message of love.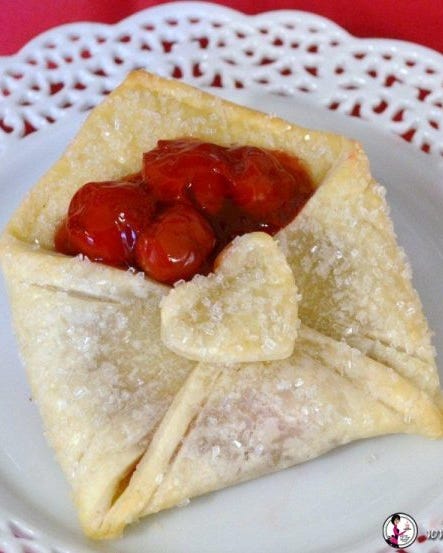 Raspberry Chia Jam Overnight Oats
Treat your Valentine to something sweet and nutritious with these gorgeous raspberry chia jam overnight oats topped with sprinkles of chocolate and served in a chic mason jar.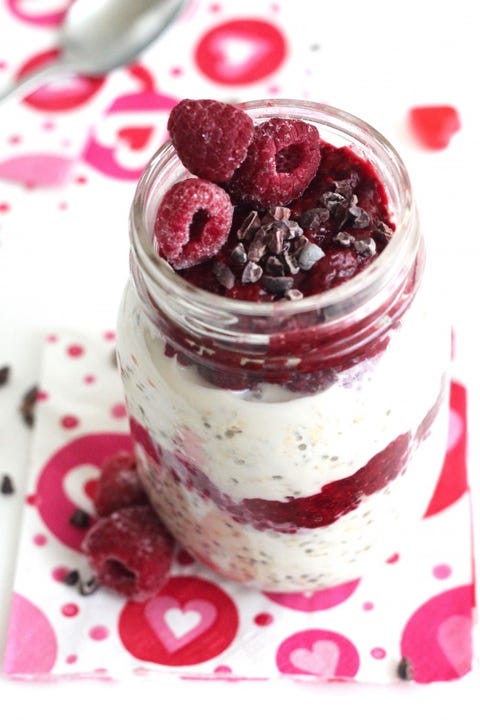 Cherry Cinnamon Rolls
Pop these literal sweethearts into the oven for 12 minutes and you will have the sweetest breakfast treat for you and your Valentine.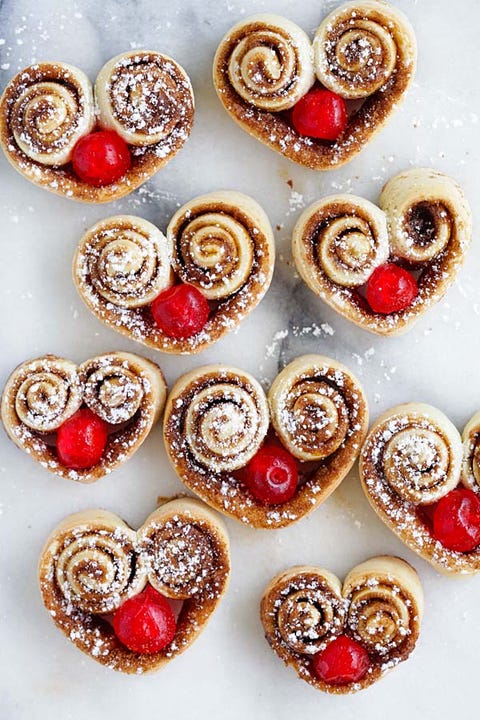 Pink Eggs Bendedict
Don't be afraid to get fancy. Give your special someone these sweet potato waffles with eggs benedict and rosewater hollandaise sauce for a delicious Valentine's Day breakfast.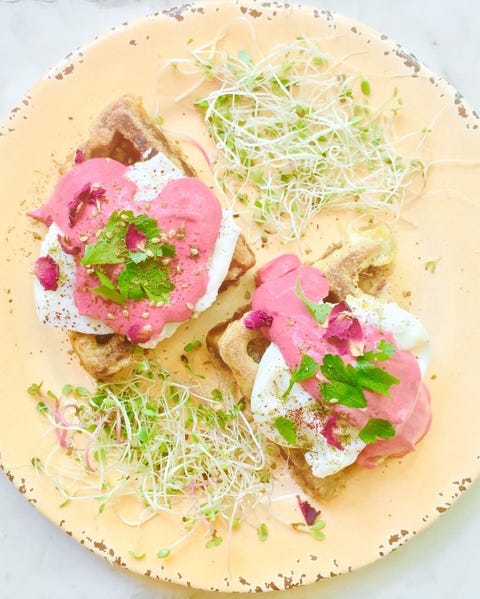 Nutella Swirl Danish
In only half an hour, you can present that special someone with these hot and fresh danishes with a beautiful Nutella swirl.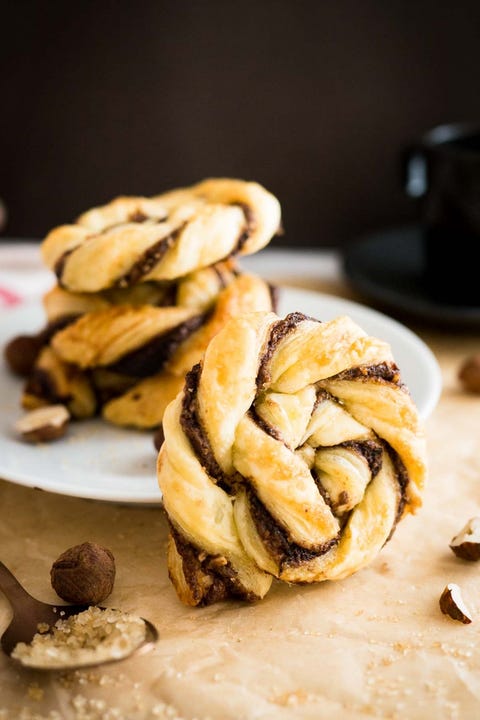 Baked Sweet Potato & Egg Breakfast Boats
Healthy, tasty, and colorful, these elegant halved sweet potato and egg boats take breakfast to the next level.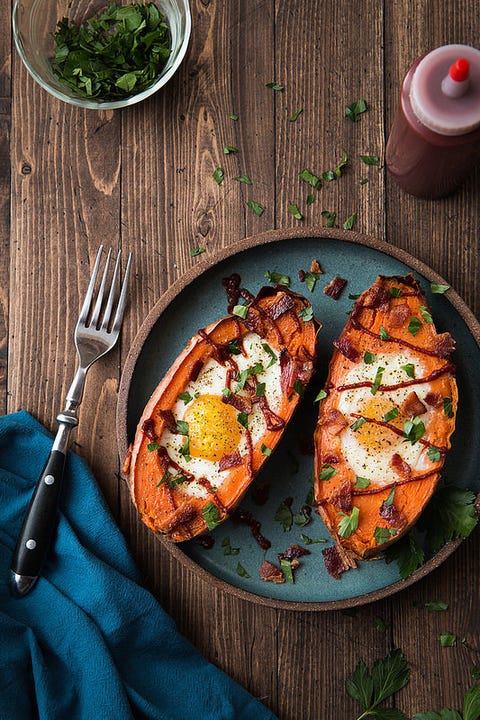 Raspberry White Chocolate Smoothie Bowls
Mix and match all of your sweet's favorite breakfast toppings in this delicious smoothie bowl that's just as nice to look at as it is to eat.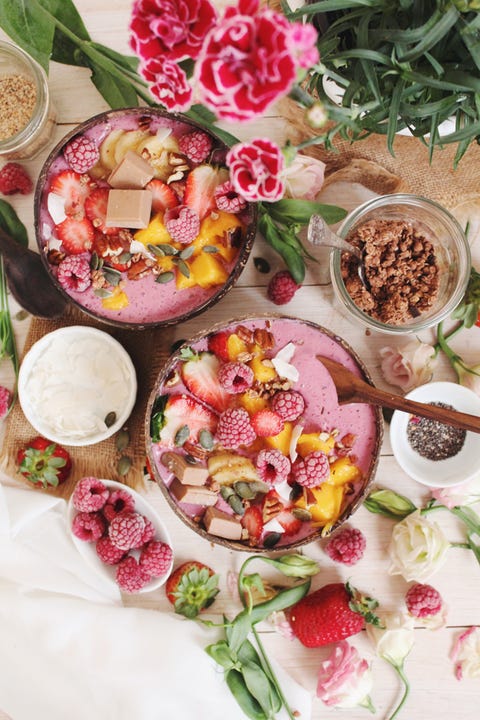 Decadent Red Velvet Donuts
Filled with mini chocolate chips, these donuts are a super sweet way to kick off a day with your sweetie.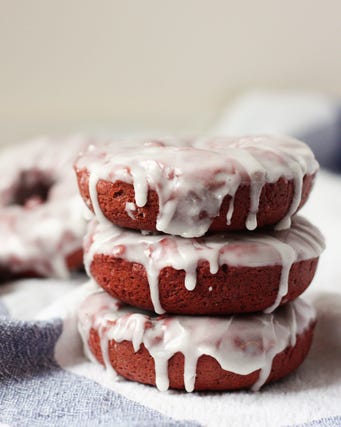 3-Ingredient Beignet Bites
Golden and crispy on the outside and fluffy on the inside, these super simple beignet bites pair perfects with a sprinkle of powdered sugar and some fresh fruit.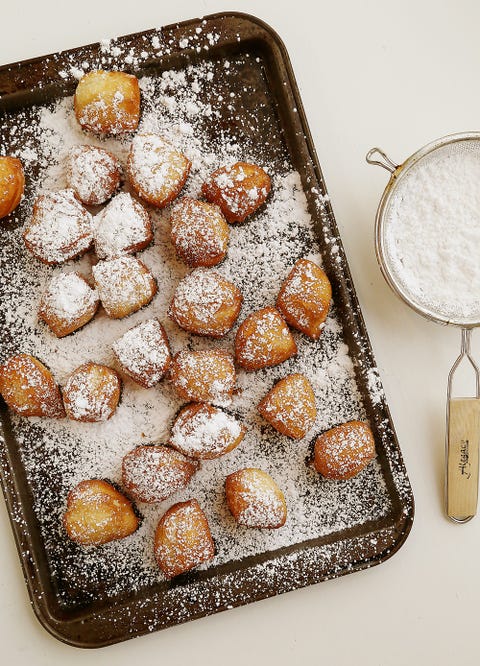 Spinach Frittata
It might look like it comes from a 5-star restaurant, but you can whip up this parmesan and spinach frittata in almost no time at all.