2021 New Year Dinner Ideas
Whether you're throwing a household New Year's Eve bash or staying up late to watch the ball drop in Time Square, you'll need some fun and festive New Year's Eve dinner ideas to get you ready for the night ahead. From belly-filling casseroles to vegetable-focused vegetarian ideas, we rounded up tons of delicious mains to keep you satisfied 'til the clock strikes midnight.
No matter your New Year's Eve food traditions, we've got something for you. Feeling fancy? Try a spotlight-stealing steak dinner crowned with a pat of butter, or a whole-roasted salmon recipe that doubles as a stunning centerpiece. Start the year off right with colorful, filling salads or celebrate your cravings for carbs, carbs and more carbs (such as pasta, gnocchi and risotto, to name a few).
Chicken Bolognese
Need a quick feast before the festivities begin? This easy pasta comes together in just 20 minutes.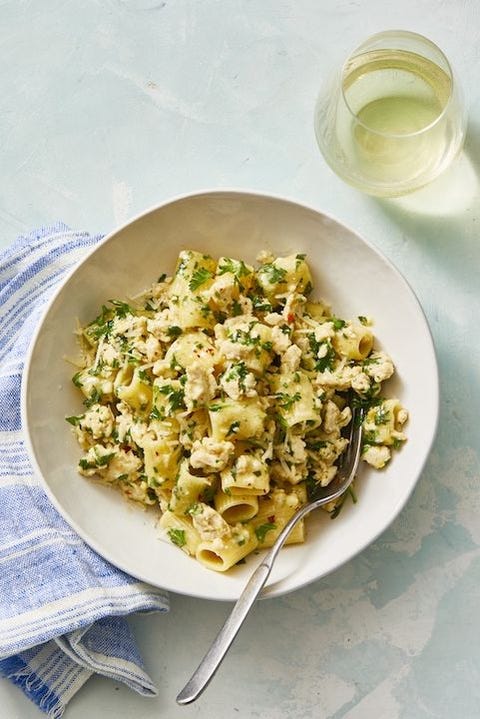 Salmon Burgers
Think beyond beef this year and try this flavor-packed recipe with fresh salmon, lemon, dill, and parsley.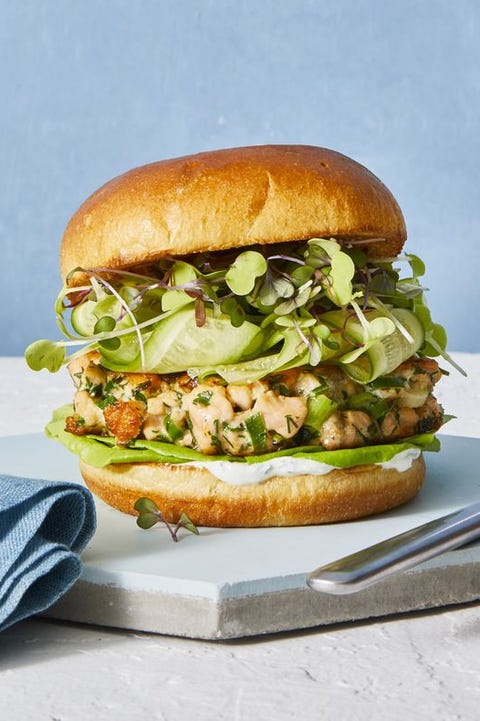 Gingery Pork Meatballs
Lime zest, fish sauce, fresh ginger and a bit of jalapeño bring a ton of flavor to pork meatballs — and definitely signal a delicious year to come.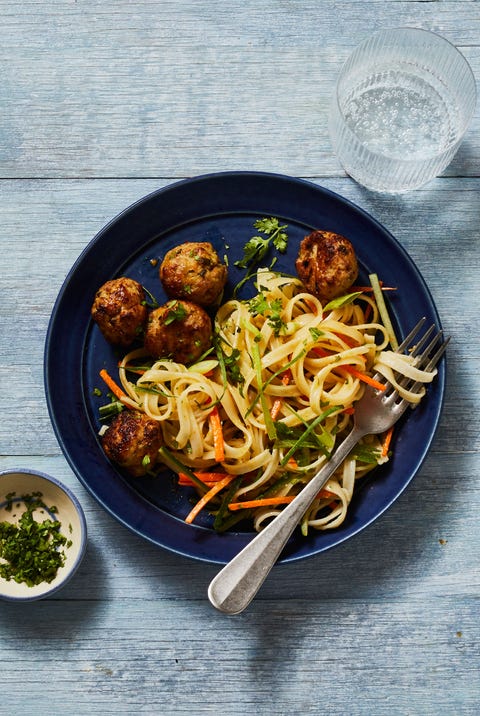 Harissa Sirloin With Couscous Salad
Rub juicy sirloin with spicy harissa for a flavorful steak you'll be making all year long.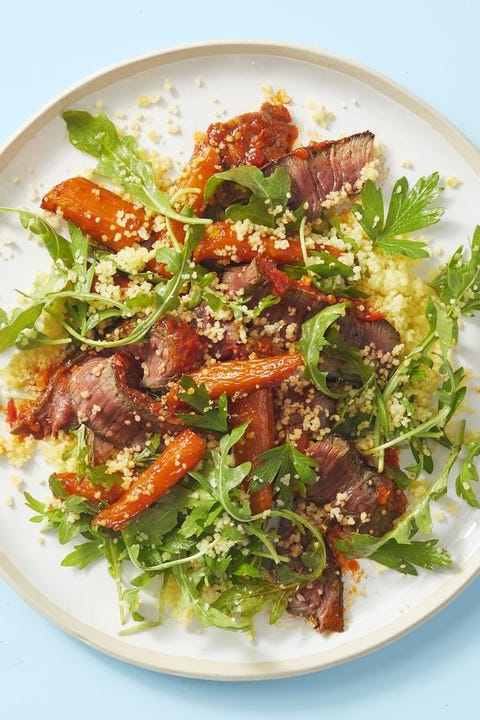 Roasted Butternut Squash Salad With Tahini Vinaigrette
This hearty salad makes the ultimate healthy leftovers to help you slay your goals for the new year.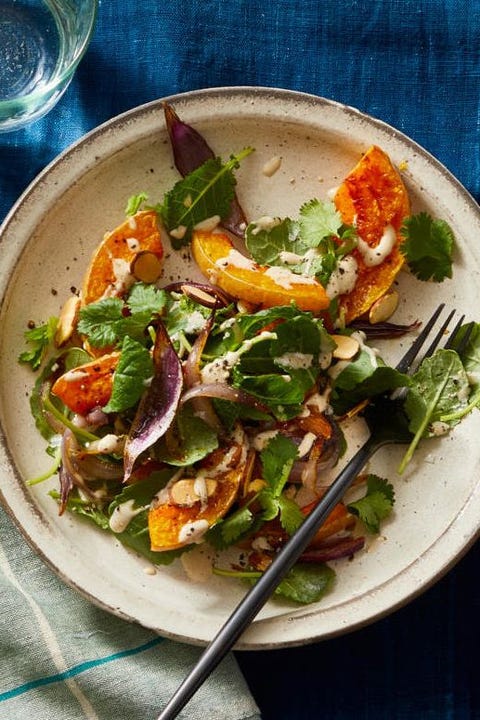 Traditional Chicken Curry
Warm-up on chilly New Year's Eve with this fragrant Indian-inspired curry, loaded with garlic, ginger, onion and spices.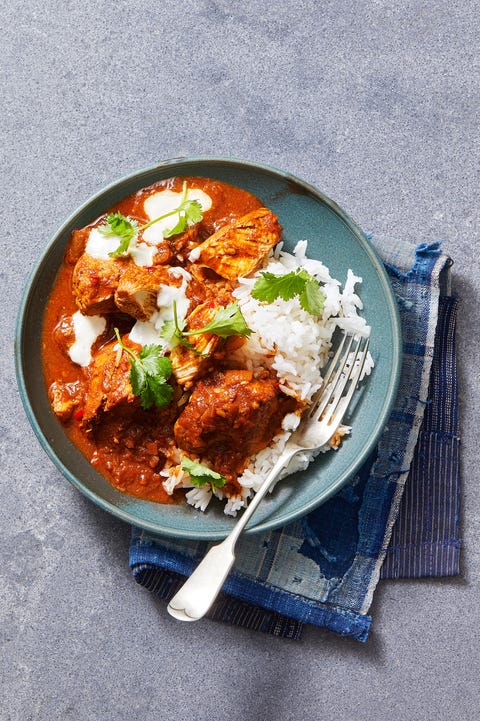 Chicken Mole Tacos
Sprinkle chicken breasts with cocoa powder, chile powder, salt and pepper to taste the flavors of mole — without all of the effort.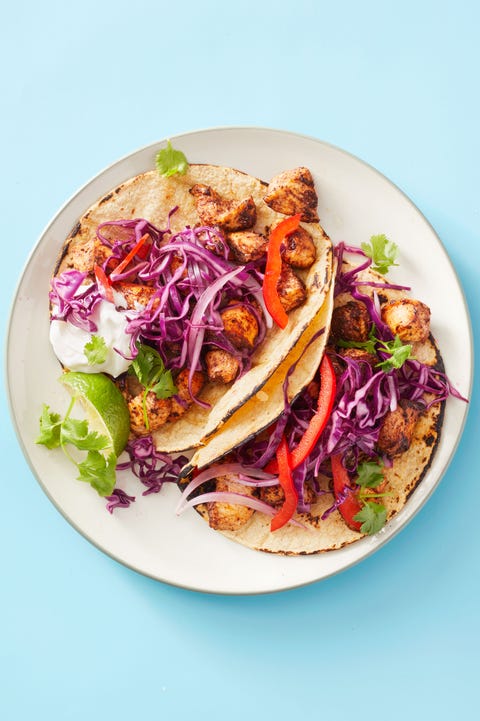 Instant Pot Risotto With Parmesan
Easiest-ever risotto, here we come! After sautéing onions and garlic, adding the rice, and pouring in the liquid, just lock on the lid and walk away.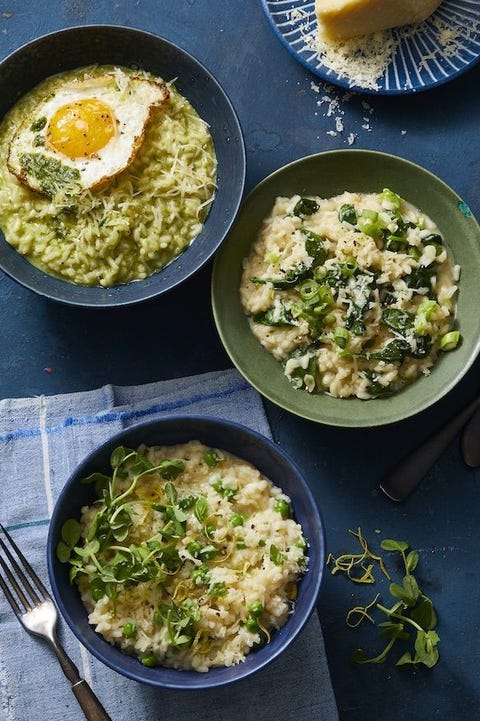 Classic Patty Melt
Keep the festivities casual— and totally delicious— with this cheesy sandwich combo.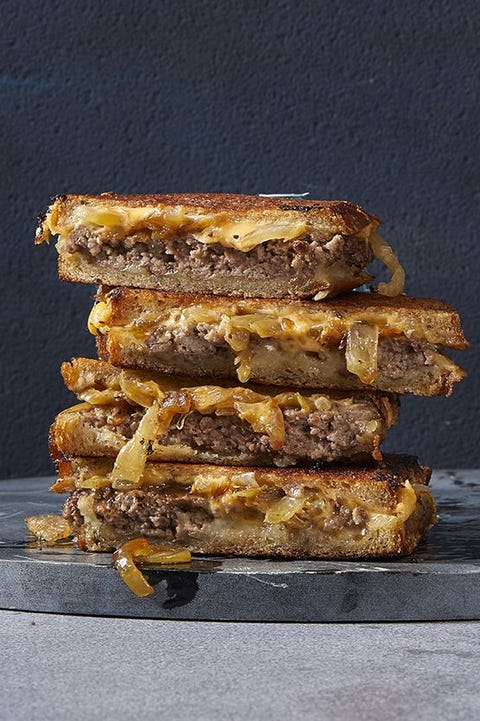 Steak Fajitas
Liven up your New Year's Eve party with a fajita bar, complete with juicy, air fryer steak.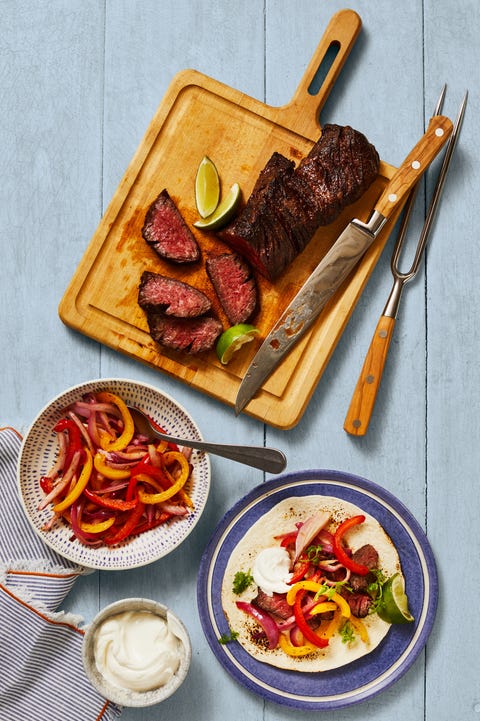 Instant Pot Pho With Chicken
Inspired by the traditional Vietnamese soup, this spicy, comforting meal is good for the soul.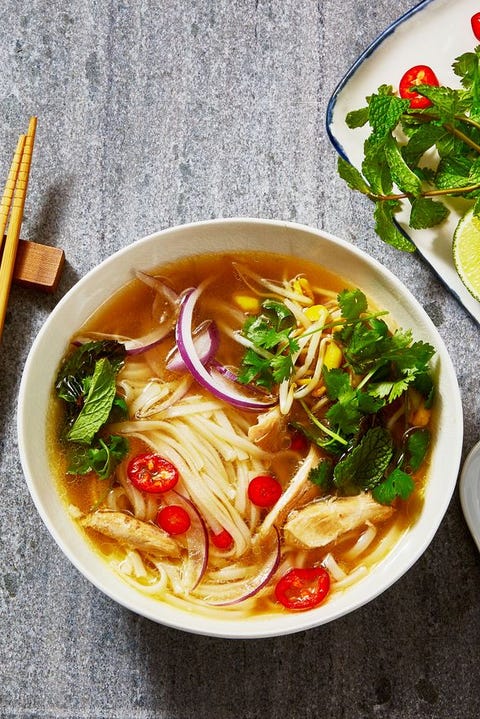 Turkey Tacos
Set up a taco bar with hard shell tacos, ground turkey filling, and toppings galore for a guaranteed good time.