Valentine's Day isn't just about picking out swoon-worthy gifts for your significant other (and Galentine!), planning a great date night, or watching a beloved rom-com. One of the best parts of Cupid's holiday is making sure your kids feel the love, too. For the littlest set, February 14 is all about the fun that usually happens at school—complete with festive parties, adorable decorations, boxes of chocolate, cute nail art, and, of course, slipping homemade cards in all of their classmates' Valentine's Day boxes.
While there are plenty of Valentine's Day boxes available to buy—and often in the forms of things like unicorns and mermaids, LEGOS and alligators—but, if you have the time, we recommend crafting your own creative cardholder for all that sweet snail mail from school. Not only does creating and decorating a DIY Valentine's Day box make for fun family activity, but it'll also serve as a keepsake they'll cherish long after holiday. Not to mention that all you need to make a Valentine's Day box is a shoebox (cereal or tissue boxes will work, too), colorful construction paper or wrapping paper, and some decorations.
Got your glue gun ready? Ahead, we've gathered super-creative ideas and the most delightful Valentine's Day box designs—including a tasty taco, a purr-fect cat, and a charming hot air balloon—all of which kindergarteners, tykes, and even tweens, are guaranteed to love. (Oh, and there are even a few store-bought options if a DIY project just isn't in the, well, cards this year.)
Personalized Chair Back Mailbox
Think outside the (Valentine's Day) box—with this adorable custom chair backer from the Etsy shop The Playhouse Kid. Not only can it be personalized with your little one's name, but it also comes in 16 colors, including yellow, dark purple, lime green, and, our personal favorite, hot pink.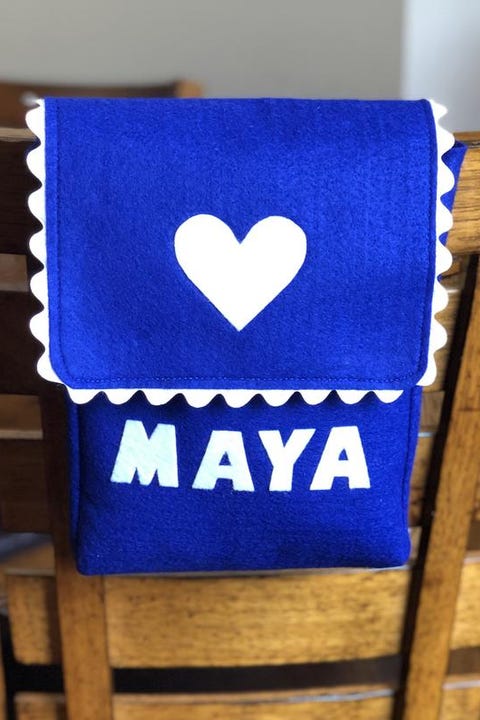 Butterfly
Doilies are good for more than homemade cards—they make beautiful butterfly wings for your child's Valentine's Day box.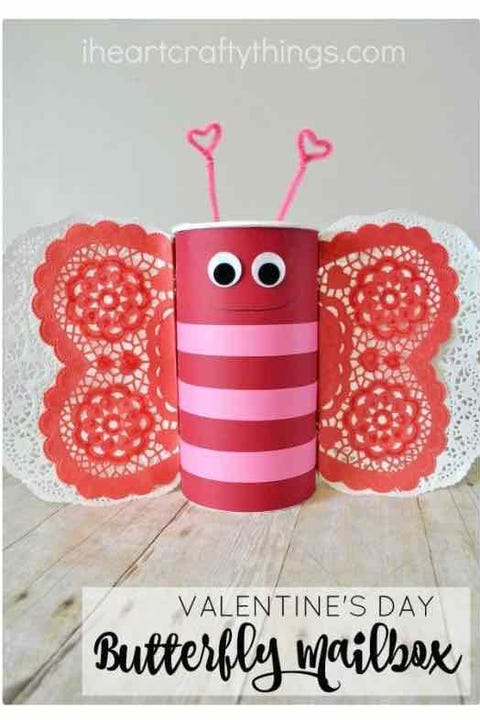 DIY Valentine Box With 24 Valentines
This store-bought option doesn't require as much time and effort as some of the other crafts on the list, but still leaves plenty of room for creativity.
Personalized Valentines Mailbox
If you don't have time to devote to a DIY project, try this personalized Etsy option—it could easily pass as something you crafted yourself.