2021 Best New Year Dinner Ideas
Whether you're throwing a household New Year's Eve bash or staying up late to watch the ball drop in Time Square, you'll need some fun and festive New Year's Eve dinner ideas to get you ready for the night ahead. From belly-filling casseroles to vegetable-focused vegetarian ideas, we rounded up tons of delicious mains to keep you satisfied 'til the clock strikes midnight. No matter your New Year's Eve food traditions, we've got something for you. Feeling fancy? Try a spotlight-stealing steak dinner crowned with a pat of butter, or a whole-roasted salmon recipe that doubles as a stunning centerpiece. Start the year off right with colorful, filling salads or celebrate your cravings for carbs, carbs and more carbs (such as pasta, gnocchi and risotto, to name a few).
Creamy Broccolini Pasta With Chile Breadcrumbs
Once you try crispy, spicy breadcrumbs on top of pasta, you'll never go back to plain noodles again.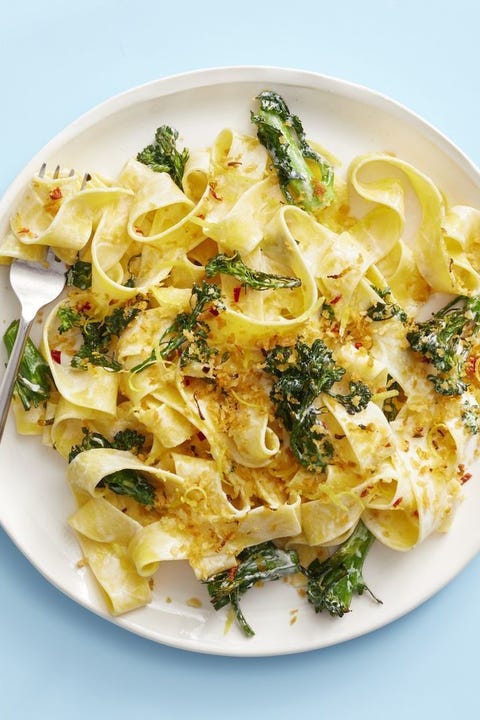 Spicy Radish Salad With Seared Steak
Seasoned with fish sauce, rice vinegar, and red chile, this flavor-packed salad and steak duo makes for the ultimate gluten-free dinner.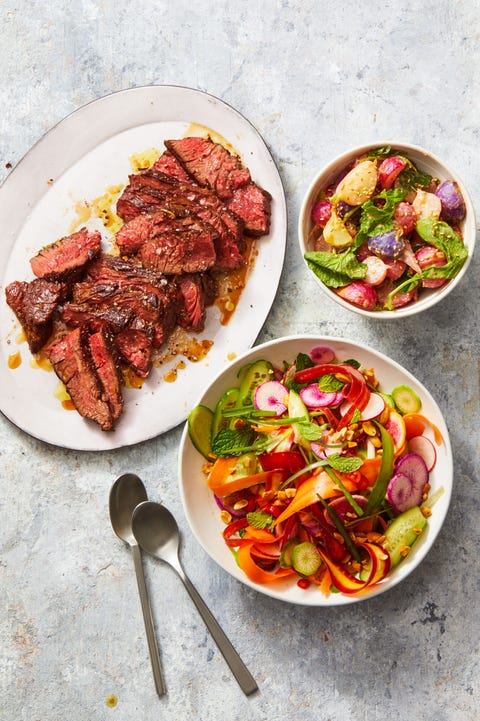 Pepper-Crusted Prime Rib
Why not go all-out for New Year's Eve and serve this showstopping roast with a delicious cream gravy?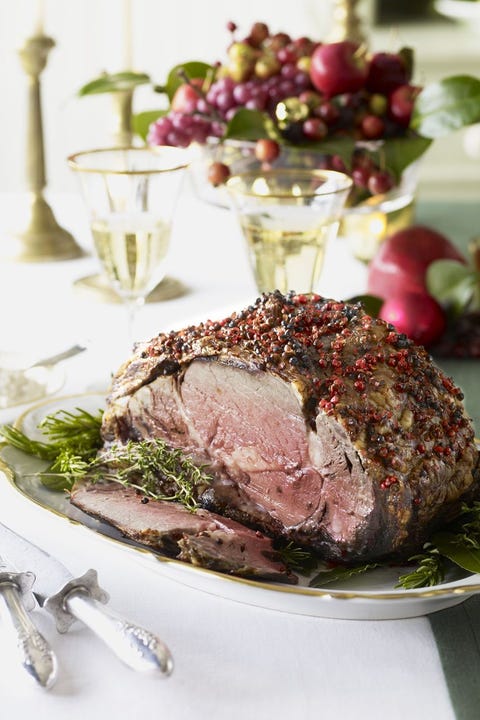 Spinach and Artichoke Mac & Cheese
Two comfort food classics get baked into one for the ultimate cozy meal. Talk about ending the year with a (flavor) bang.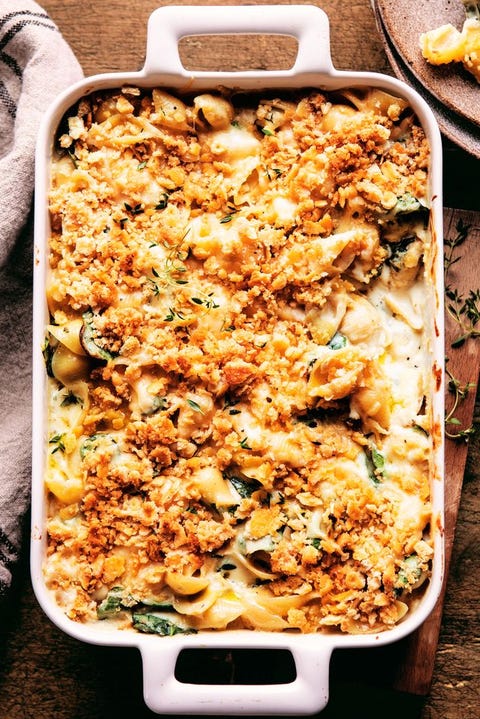 Ricotta Gnocchi With Toasted Garlic & Walnuts
Don't make just any old pasta dish for New Year's Eve — try your hand at fluffy spinach-ricotta gnocchi (it's easier than you think!).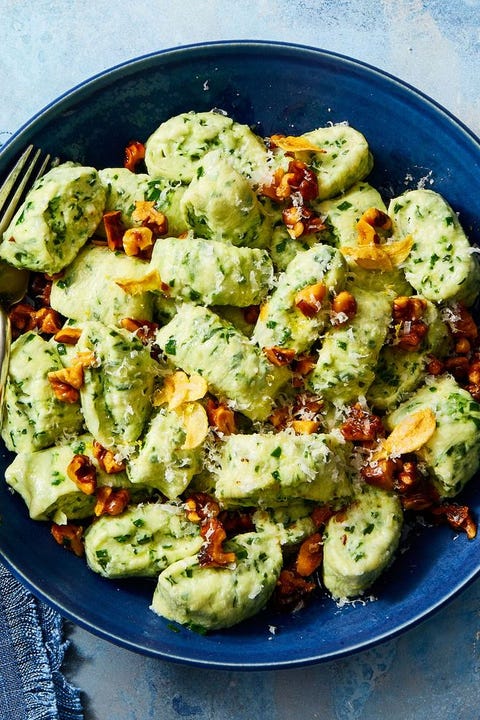 Sous Vide Steak
Was a sous vide machine on your holiday wishlist this year? Put it to good use and make this perfectly cooked steak.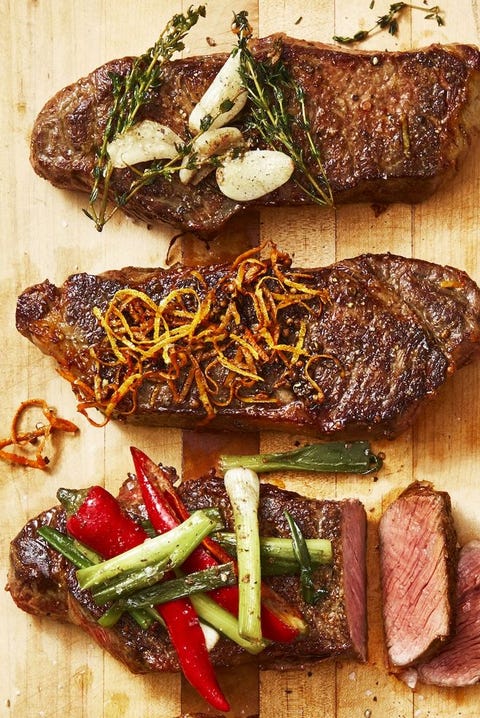 Cauliflower Alfredo
Calling all vegans! You can still enjoy creamy, decadent Alfredo sauce without the butter and cheese.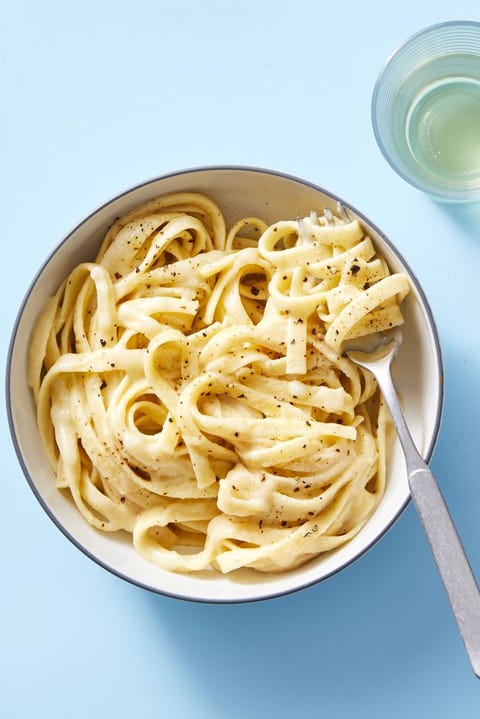 Soy-Glazed Meatloaf
Fuel-up for the night ahead with this comfort food classic, kicked-up with balsamic vinegar, soy sauce, onion and parsley.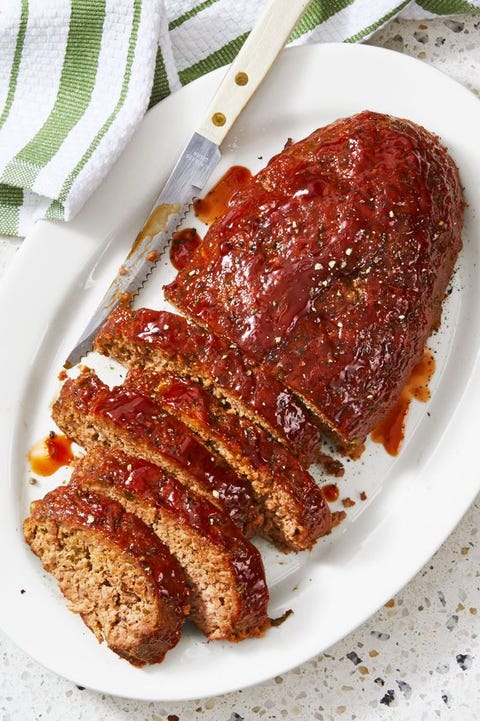 Mussels
Add "learn how to master mussels" to your New Year's resolutions list. You won't regret it.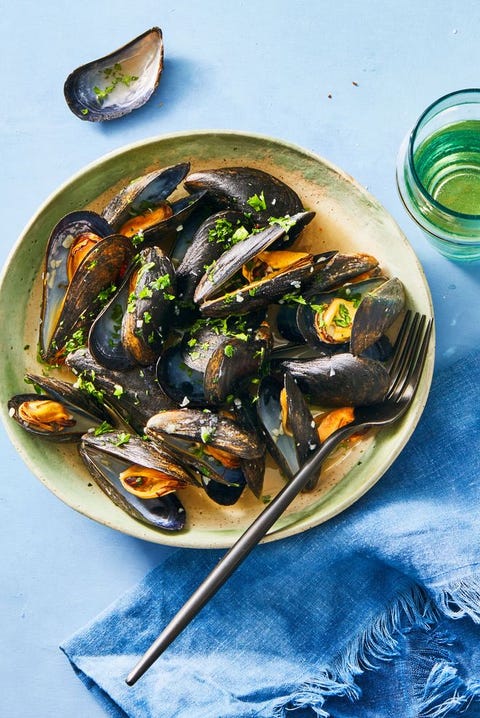 Mediterranean Chicken Bowls
This light and fresh meal will keep you full and energized 'til the ball drops. Best part? You can make it in the air fryer.