With the end of the year right (finally) around the corner, it's time to make some (likely quieter than usual) plans for your New Year's Eve party. There will be the typical essentials like champagne and confetti, of course, but everyone knows that a great night always has a theme — and your NYE bash is no exception, even if it's in the comfort of your own home! Creative, fun New Year's Eve party themes set the tone for the entire night, after all — and your last night of 2020 obviously wouldn't be complete without the best on-theme New Year's Eve party decorations and photo props (and clever New Year's Instagram captions!) for all of your confetti-filled New Year's pics.
So if you're feeling fresh out of original ideas this year, consider yourself lucky, because we've rounded up the best, most creative New Year's Eve at-home party theme's for a night you and your pod won't ever forget. Whether you're looking for a lavish dinner party with your loved ones, or a more low-key pajamas-themed celebration, these amazing party themes will definitely keep the spirit alive until midnight.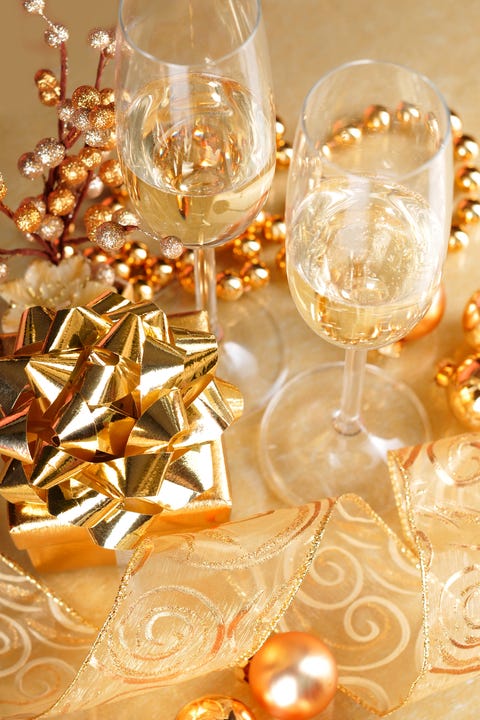 Toast the arrival of 2021 with the best part of the New Year's holiday: the champagne! Deck out your house with gold-themed everything, like these gold fringe curtains and champagne bottle balloons — and of course, lots and lots of bubbly. You can even feature champagne in other foods, like these delicious champagne cupcakes that are almost too pretty to eat.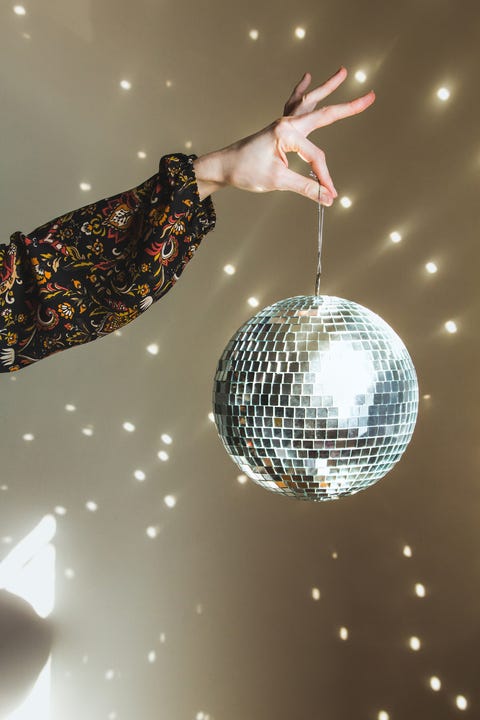 If you're looking to dance your way into the New Year, there's nothing more groovy than a disco-themed party, complete with a funky '70s music playlist, gold maxi dresses and platform shoes, and of course, the all-essential sparkly disco ball to get the vibes going on the dance floor.
3
Winter Wonderland Party Theme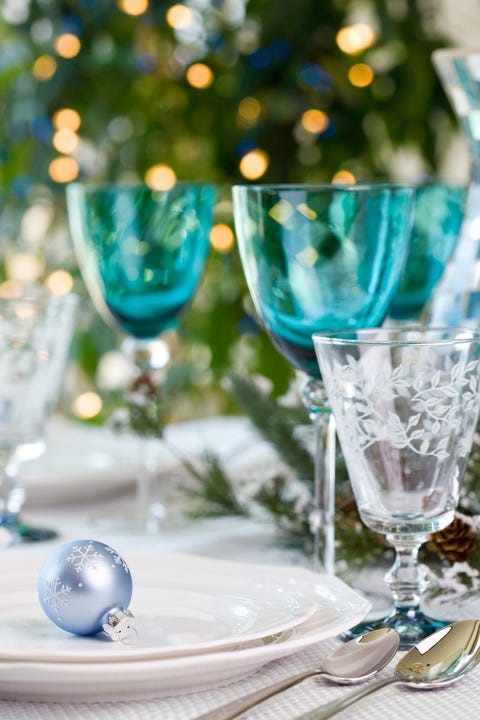 Transform your NYE party into an enchanting winter wonderland full of gorgeous snowflake decorations, pine garlands and a silver sequin tablecloth — and don't forget the cozy hot chocolate bar (mini marshmallows are a must, of course).
4
Roaring Twenties Party Theme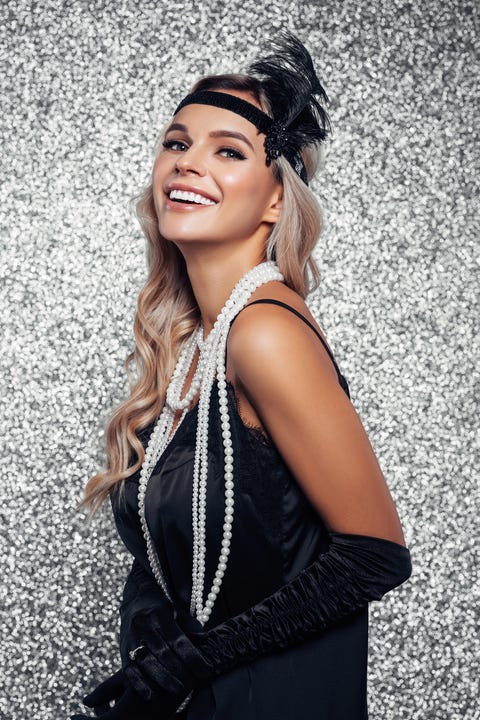 What better way is there to celebrate the '20s decade than to throw it back to the first Roaring Twenties? Get the countdown to the new decade started by donning your most glamorous flapper costumes, turning up the jazz, and of course breaking out all your Gatsby-inspired party decorations, like these 1920's themed photo booth props.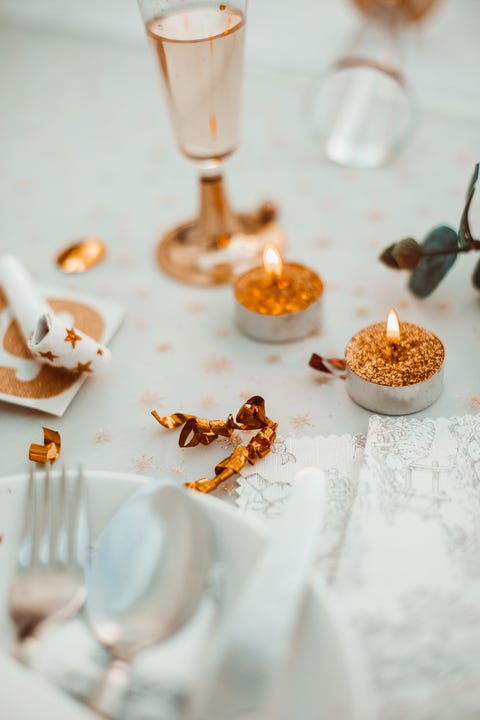 Ditch the confetti and noisemakers this year for a relaxing R&R spa night with your besties — just make sure to get the best scented candles and all the bath and lounge essentials for the most relaxing night in ever. Seriously, what better way is there to get a fresh New Year's start than with mani-pedis, facials and a nice glass of champagne?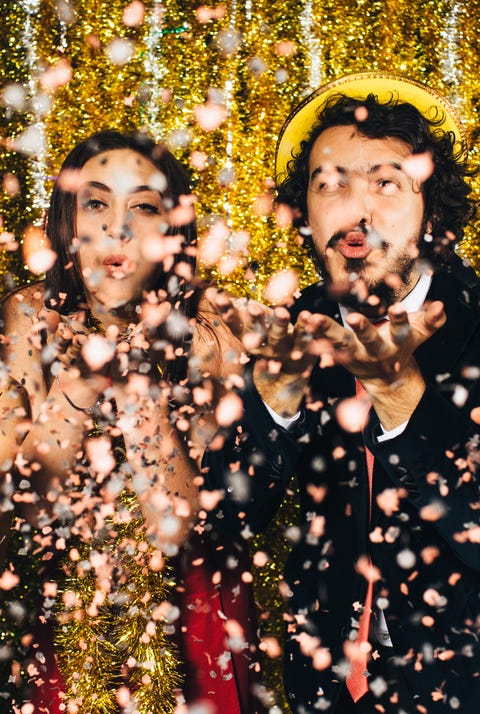 Celebrate NYE this year with less bitter, more glitter — what's New Year's without a sparkly sequined dress? Encourage your loved ones to wear their most glittery, bedazzled outfits, and don't forget all the sparkly party streamers and glitter-filled balloons so you can bring on the bling in 2021.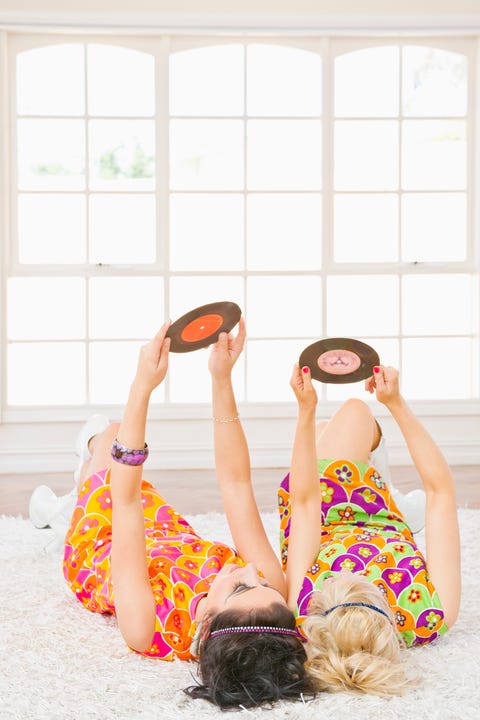 There's no better way to ring in a new year than to have a flashback party that pays tribute to times gone by. Celebrate by dressing up in outfits from your favorite decade, and also decorating your place with all the coolest retro and old-school items!
8
Midnight Brunch Party Theme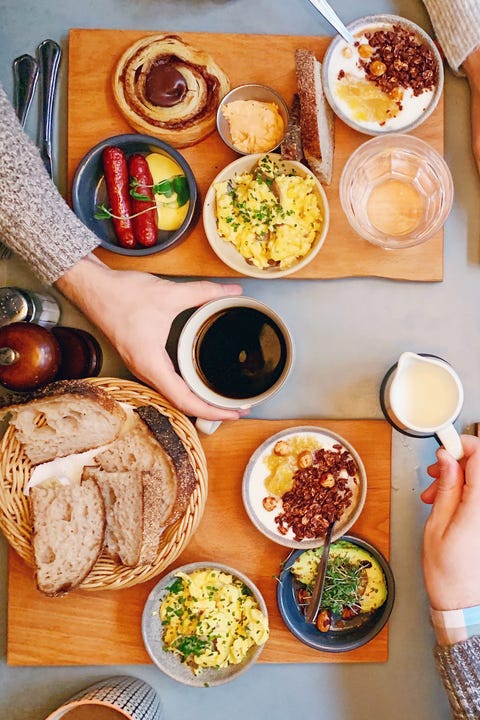 Why not celebrate the New Year with champagne's perfect pairing: brunch food? When the clock strikes midnight, pop bottles of bubbly alongside your favorite brunch dishes, so you can ring in 2021 with a plate full of bacon and avocado toast. You'll be up until dawn anyway, so why not have an early brunch while you're at it?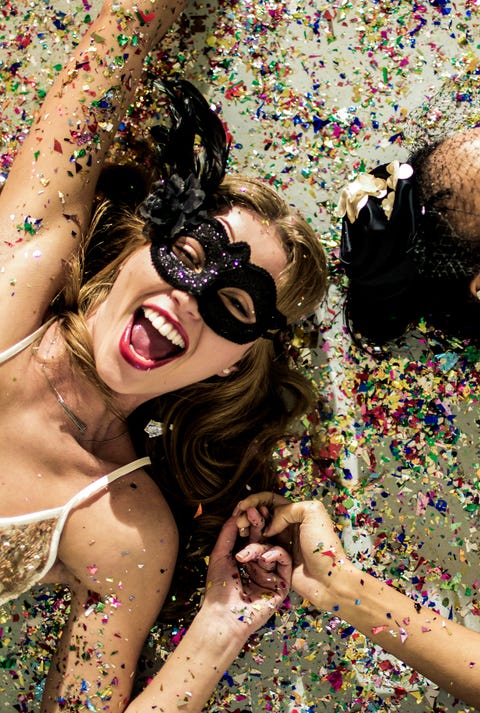 If there's one thing that will never go out of style, it's a masquerade theme. Don these fancy masquerade masks — you can even set up a mask-decorating station so you can get creative — for a night full of mystery and glam. To make this enchanting theme come alive, make sure to have a dance floor as well as a dramatic color scheme.
10
New Year's Luck Party Theme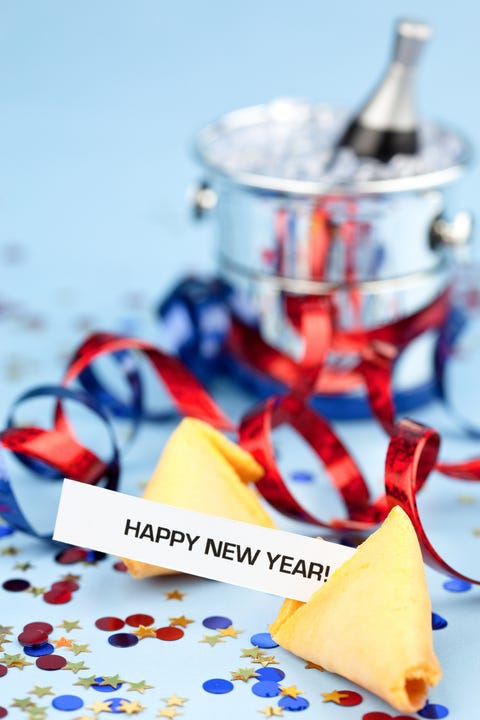 For a year full of good fortune, throw an intimate yet memorable NYE gathering centered around luck, featuring an impressive table spread of delicious New Year's good luck foods. For a fun-filled activity, create a checklist of New Year's good luck traditions to complete before the clock strikes twelve — and of course, don't forget to wear these lucky New Year's colors to the party.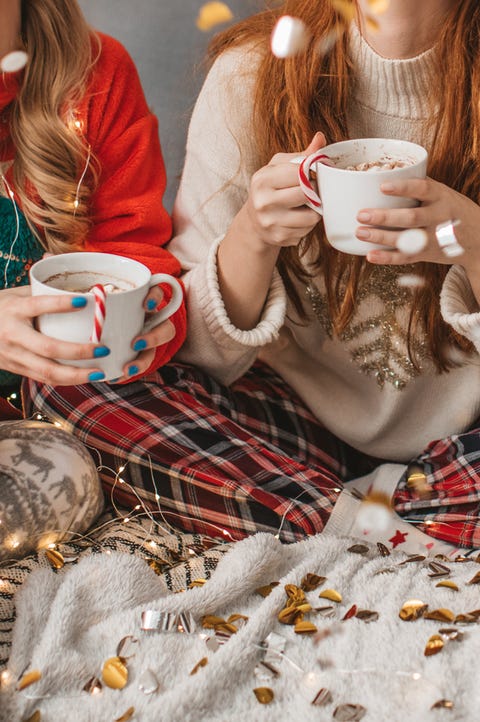 Everyone's bound to be feeling wiped out by the busy holiday season — and that's exactly why you should host a pajamas-required slumber party. Comfort will be key at this New Year's party, complete with soft blankets and warm PJ's, hot cocoa by the fire, and the best New Year's desserts.
12
Movie Marathon Party Theme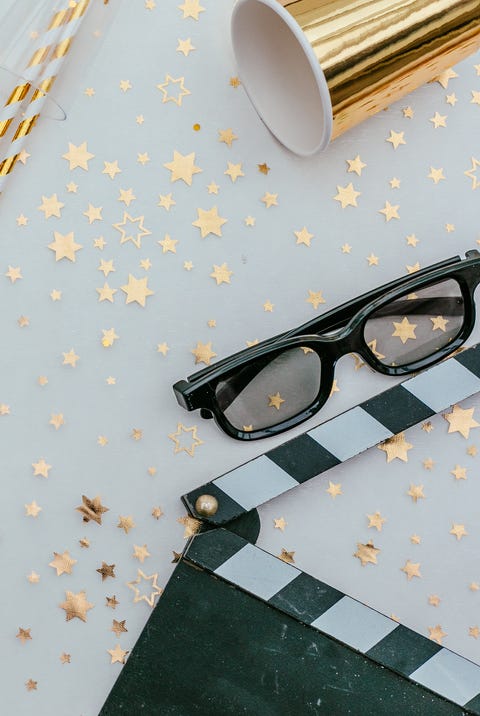 Start off the new year with a bang — aka with a movie marathon of the best New Year's films! Set out popcorn and other essential movie snacks for a chill movie night in with friends, and get the night started with classics like When Harry Met Sally and New Year's Eve.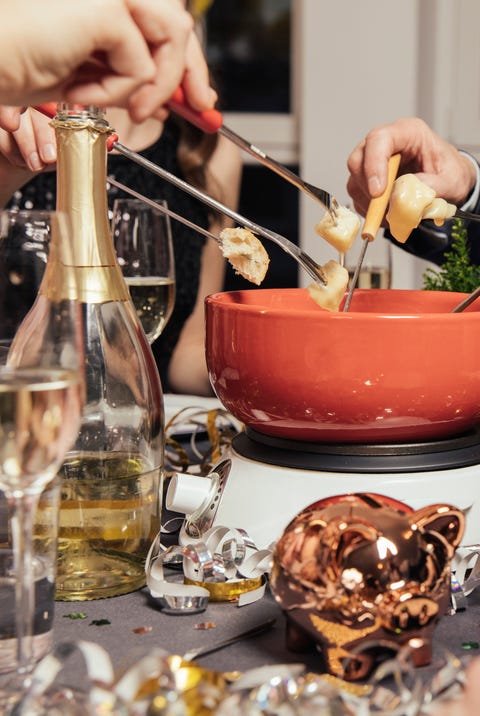 Fondue is always a good idea — especially when it comes to this delicious three-cheese fondue recipe! Treat your loved ones with a cozy bowl of fondue and a selection of fruits, veggies and bread to dip to their hearts' content. And afterwards, chocolate fondue is a must for dessert, of course!