10 Things to Do on Valentine's Day
When it comes to celebrating Valentine's Day, it's important to make the day extra-special for your loved one. There's the traditional romantic dinner and exchange of homemade Valentine's Day gifts, of course, but what about when you want to do something a little more creative and one-of-a-kind? Luckily, there are so many great things to do on Valentine's Day this year, whether you're looking to go on a romantic date with your Valentine or you're planning a fun girls' night with a friend.
For a memorable way to spend the sweetest holiday of the year, simply choose a fun activity from our list, which spans everything from watching the best Valentine's Day movies on the couch to cute romantic date ideas that will guarantee a night of romance. Even with the ongoing COVID-19 pandemic restricting some of our activity options this year, it's easy to make this February 14 a night to remember with the help of some of these fun, unique activities. Because who wouldn't want a truly memorable night full of romance (and lots of chocolate)?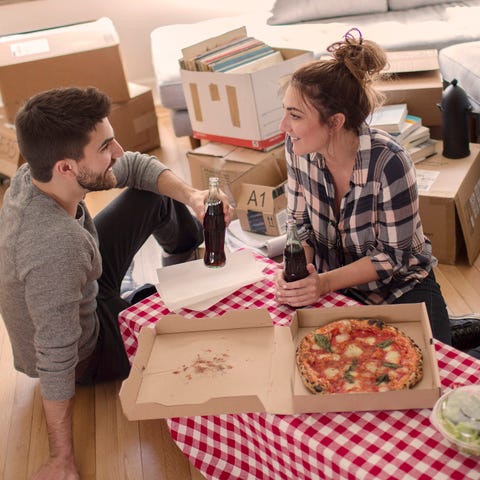 The winter weather doesn't have to stop you from planning the most romantic date of all — a picnic meal. Break out a checkered tablecloth and your best Valentine's Day recipes for a sweet indoor picnic date your S.O. won't forget.
2
Recreate Your Favorite Date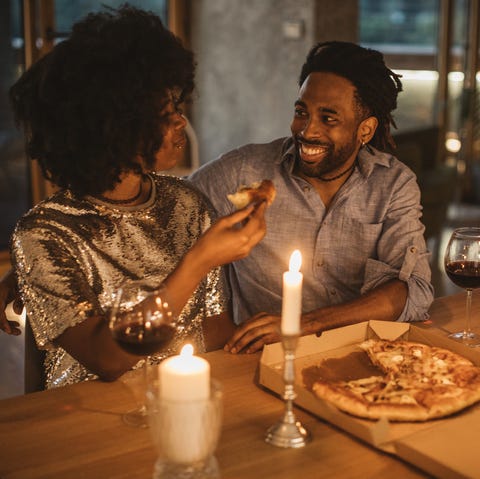 Take a trip down memory lane by re-creating your favorite date, whether that's your first date or the one where you fell in love. Even if you can't go to the same restaurant, you can get creative by cooking up the same meal at home!
3
Take a Dance Lesson Together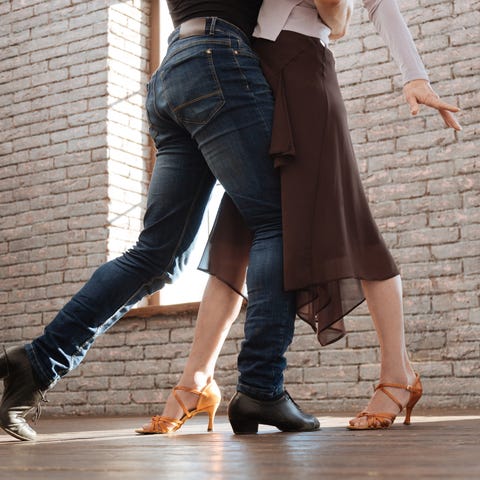 Skip the traditional dinner and get on your feet for a dance lesson (even if it's a virtual class at home!) with your partner. It's a perfect way to get close and create a sweet memory.
4
Share a Romantic Night Under the Stars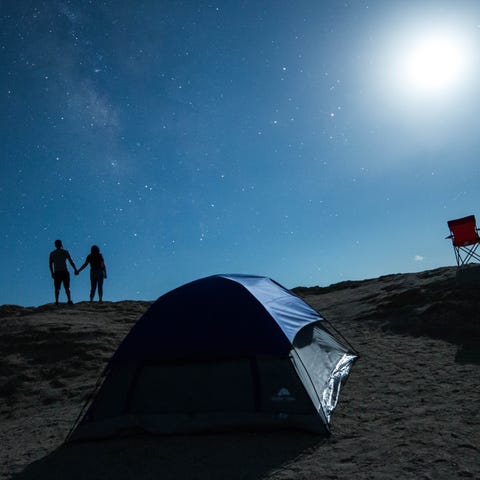 You can go camping, or just set up for a few hours at night, in a location where the stars are visible. You can also head to a planetarium for a similar vibe if it's too cold outside.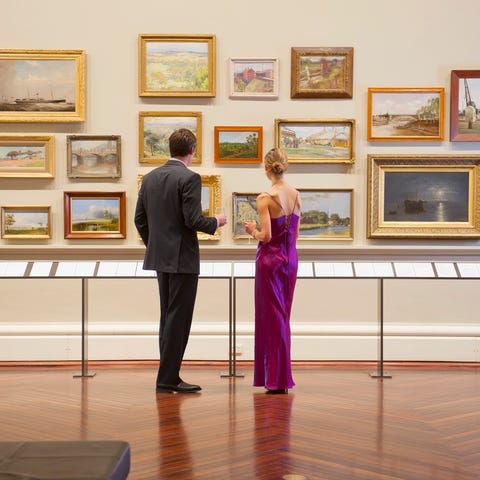 Though many museums may be closed this year, some are offering virtual tours online — a great experience you can share with your partner. Be ready to experience some unexpected emotions and thoughtful conversation!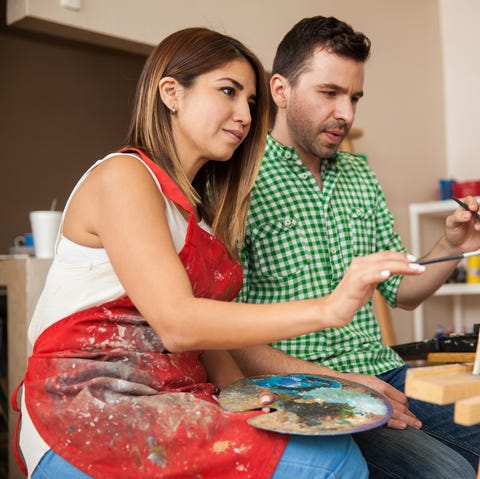 Or, if you'd rather be making your own masterpiece, don your best creative cap and take up a paint brush. If you're a beginner, you can follow along with Bob Ross videos at home!
7
Spend the Night in a Fancy Hotel Room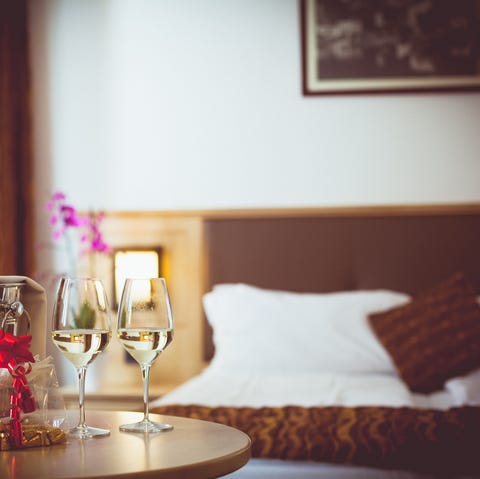 Make your Valentine's Day special by checking into a local hotel, changing into a plush bathrobe and dialing up some room service. Enjoy the night with your partner (or solo!), and definitely order breakfast in bed the next morning.
8
Visit a Conservatory or Botanical Garden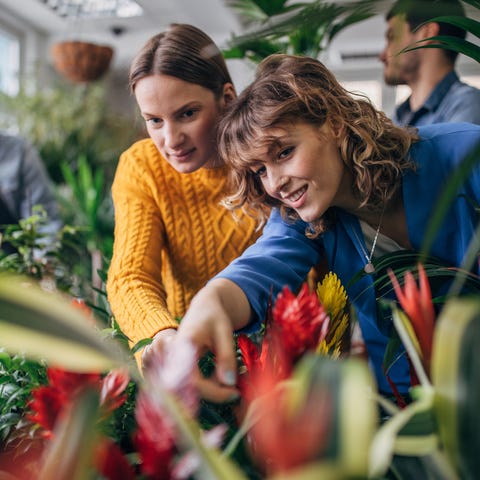 Go beyond the traditional red roses this year and show your loved one around a whole garden of beautiful flowers. It'll make for a great photo op and you'll get a nice, romantic nature walk with your sweetheart, too.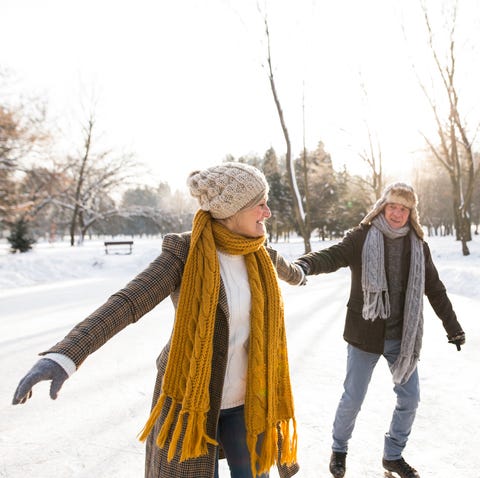 Whether you're a pro or a newbie, skating with your sweetheart is as romantic as it sounds. Even if you fall, someone will be there to catch you!
10
Have a Wine and Cheese Night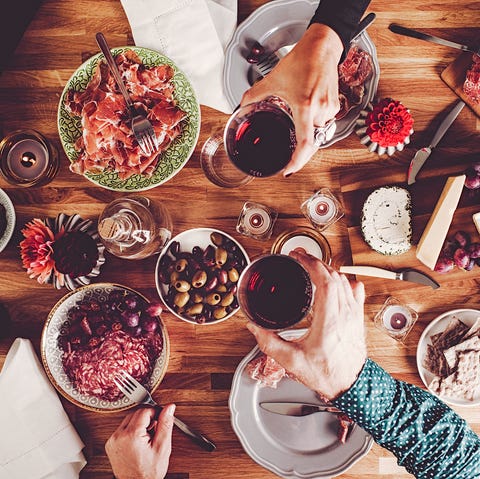 Pop open your favorite bottle of wine after making a fancy homemade charcuterie board complete with bread, cheese and delicious meats. Then let the good times roll!