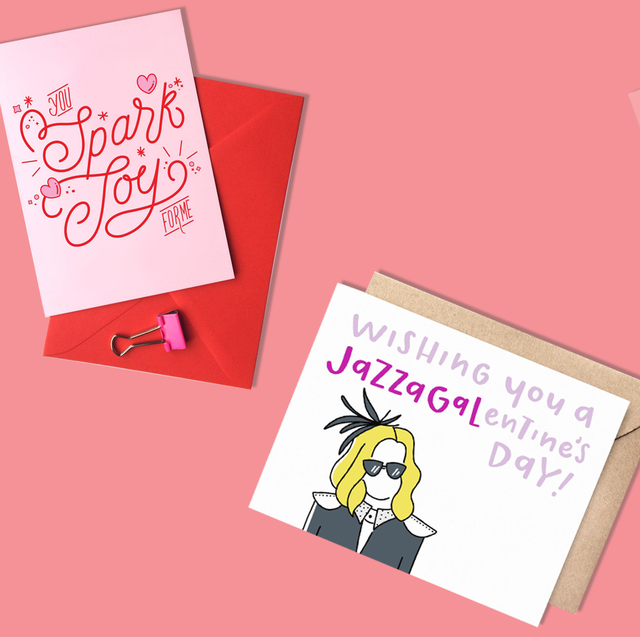 Thanks to Valentine's Day, romantic relationships tend to get all the love in February. And don't get it twisted, the partner who has had your back through thick and thin deserves homemade Valentine's Day breakfast, awesome gifts and maybe even a special night out if that's your thing. But for those of us who don't have a special someone, or want to celebrate their pals too, don't forget about Galentine's Day. This illustrious holiday, first created by Amy Poehler's character on Parks and Recreation, lands on February 13. Traditionally celebrated with breakfast foods, mimosas and heartfelt professions of love for you besties, Galentine's Day is about celebrating that unbreakable bond you share with your ride-or-die friends. They're there for you when you need a shoulder to cry on, a marathon shopping sesh, someone to bounce outfit ideas off of or all of the above.
And despite the name, Galentine's Day isn't just for ladies. Regardless of your gender identity, everyone can celebrate the love between friends with Galentine's Day gifts, cards and lots of warm fuzzy feels. For those who want to share some sweet sentiments, we rounded up a mix of cute, sweet and hilarious Galentine's Day cards that will help you put into words just how much your friends mean to you!
Lay out all of the amazing things you love about your ride-or-die pal in this affirming Galentine's Day card. It's perfect for that person who's been having a tough time lately, to show them how fabulous they are.
2
Thank You for Being a Friend
Forget Sex and The City, nothing compares to the amazing friendship between these four ladies. When the true fan lays eyes on this awesome Golden Girls card, she'll instantly understand you plan on being friends forever.
Let your best gal pal know that her presence in your life sparks more joy than even your coffee machine (and that's saying something!). If Marie Kondo knew about her top-notch friendship skills, she'd keep her too.
4
Chingona Galentine's Day Card
For your mama, tia, hermana or amiga, you can't go wrong with this Spanish Galentine's Day card. It's also customizable, to show them how much you care.
Hey there, you're a guac star! They guac your world! The only thing better than a guacamole pun (or um, a vat of actual guacamole) is this cheeky card.
For that friend who's always acting like a disgruntled pelican and has the vigor of a wartime radio operator, this Moira Rose card will make her giggle. Do we feel another marathon of Schitt's Creek coming on?
Totally hypothetical situation, of course. Fans of true crime podcasts (Murderinos assemble!), horror movies, thrillers or just the Bonnie to your Clyde will especially love this card.
For a card that really speaks to your unique bond, personalize it. This one lets you add your names and choose the hair color and textures that match the both of you. She'll want to frame it as a keepsake.
listicle-slide-square listicle-slide-product" data-id="8" data-product-id="4f7079ba-94d2-485b-9b7f-7281c64c0745">
Give this to your friend who could use a reminder that she's a fierce, talented, unstoppable queen. Whether she's a member of Beyhive or not, we can all respect the lady who taught us how to slay.