10 New Year's Eve Games That Will Make Spending the Holiday at Home So Much Fun
New Year's Eve may look a little different this year. You're likely hunkering down and spending the holiday at home, but that doesn't mean fun can't be had: Help enliven the night with some New Year's games and activities. Whether you want to elevate your social distance hang with some friends, or you're looking for ways to keep the kids entertained, we found the best NYE games and activities to try this year.
Most of these require little or no prep work, and most cost nothing to put together. But these are fun, festive, ice breaking, conversation starting — and even supremely sentimental — for people of all ages
1
New Years Eve Scavenger Hunt
This New Year's Eve activity requires zero prep — and you can play from the comfort of home and on Zoom. Print out this colorful printable and gather some pencils for players to check off what they found on TV or in the house.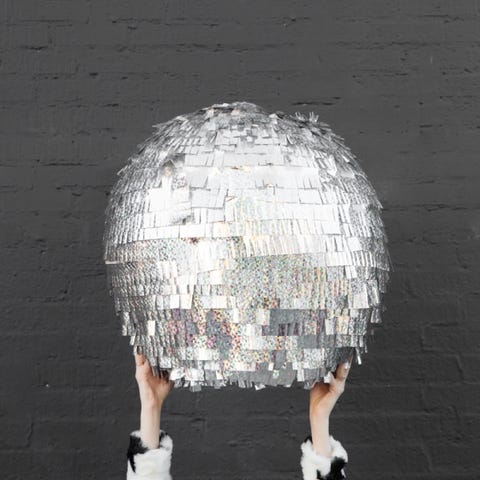 Who doesn't love a piñata? This one has a splashy disco ball look that's perfect for New Year's Eve. To make it, paper maché a 36-inch balloon, and cover it in fringe using holographic tape. Cut a little door in the side to fill with candy (or whatever you like), then close it up with tape after you fill it.
3
New Year's Eve Drinking Game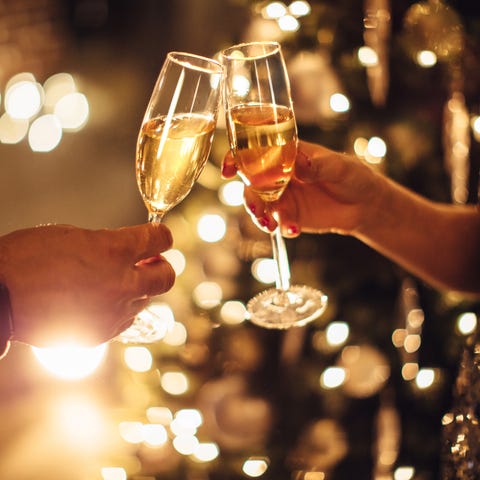 What's New Year's Eve without the bubbly? Turn your champagne into a party game by printing out prompts like: "Drink if you spent more than an hour getting ready," "Drink if you took more than one selfie already…" — whatever customizations work for your small group. Pass around the cards and read them out loud. Everyone has to drink when they're guilty of whatever action someone reads.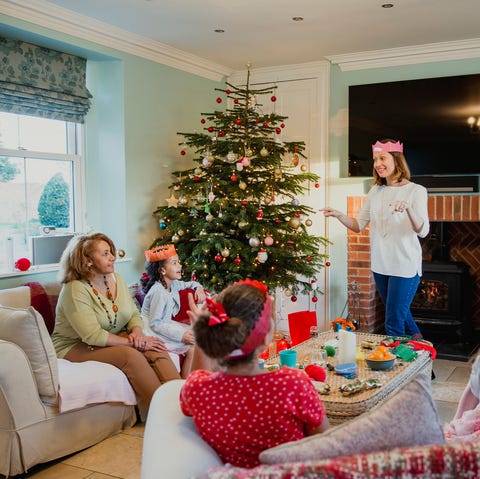 Put a New Year's spin on the classic all-occasion game of charades. Come up with a list of major events, personalities, and pop culture moments from the past year. Write each on a scrap of paper and put them all into a hat for your crew to act out under pressure from a 60-second timer.
5
New Year's Eve Dice Game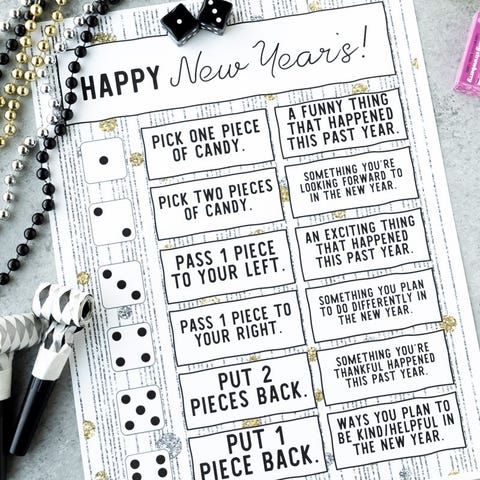 All you need to play this game is a single die, a bag of candy, and this free printable. Roll the die and grab or give up candies based on what number you land on — plus, follow the prompt to reflect on the past year. It's a friendly competition as well as an exercise in gratitude.
This memory game is a great way to recall some of the year's happiest memories in photo form. It's also all-ages friendly — and word free, so even preschoolers can play along without any reading required.
7
New Year's Eve Printable Game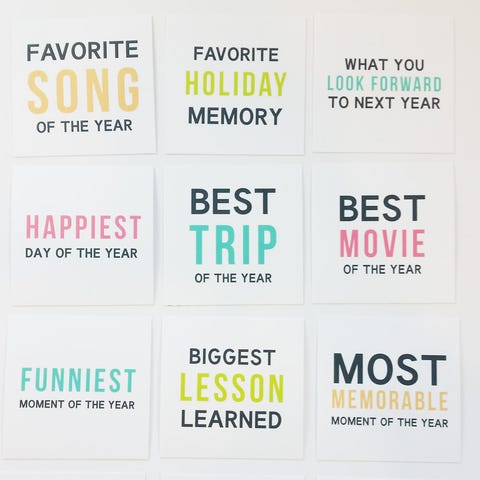 This New Year's game is super-easy to make: just print the cards, cut them out, and toss into a hat or bowl. Each person pulls a card and answers a conversation-starting and sometimes revealing question about the year — like the biggest lesson learned or the happiest day. Then replace the card and move on to the next round.
8
New Year's Eve Word Game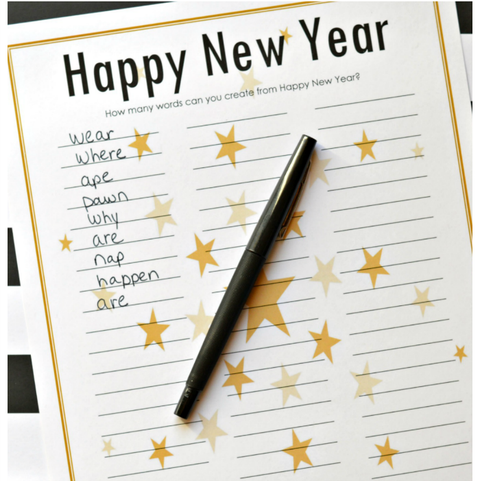 How many words can you create from the letters in Happy New Year? This printable is fun, challenging, and educational for kids. As you go around, each person challenges the one on their right. (For example: "Find a word with two vowels.") Skip that person if they can't come up with an answer. The last player remaining is the winner.
9
Mad Libs-Style Resolutions Game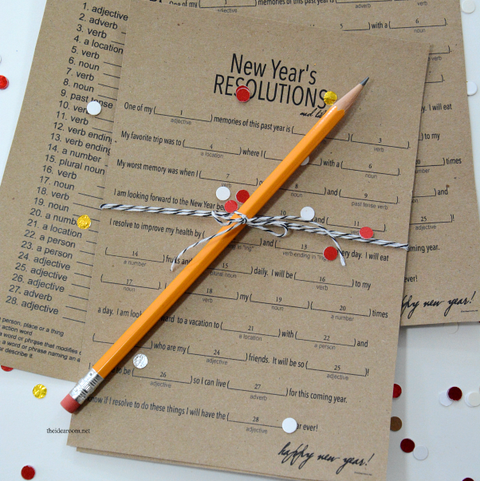 Everyone remembers laughing over outrageous Mad Libs growing up. Update the idea and give it a holiday twist with these New Year's-themed free printables.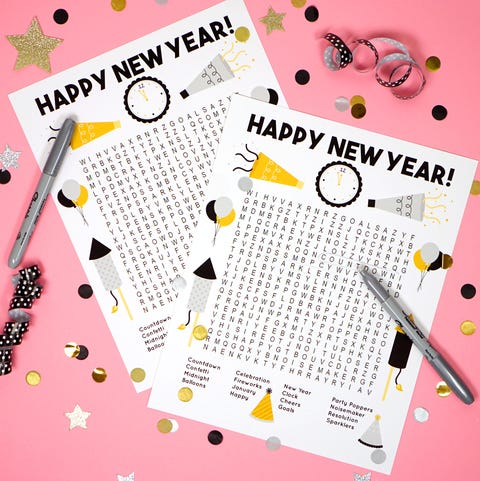 Get the kiddos in on the holiday fun with this New Year's printable word search. Just print as many as you need and let them seek and find 16 words and phrases related to the holiday