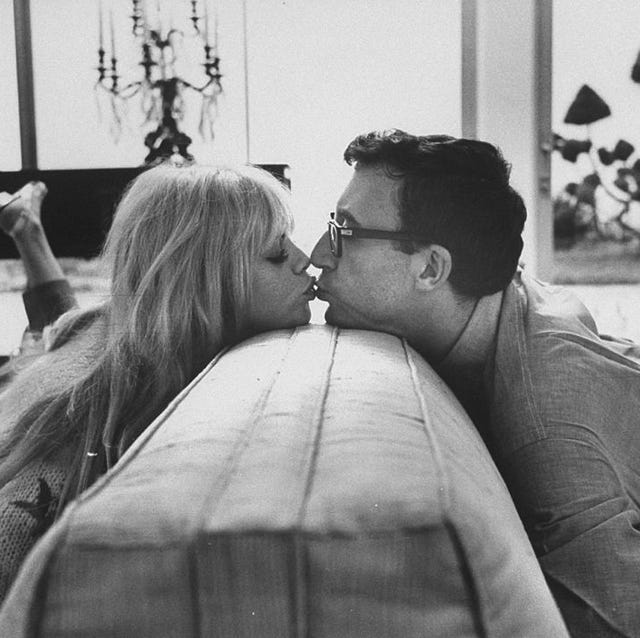 Even before
 was de rigueur, many people preferred to celebrate Valentine's Day indoors to avoid the hustle and bustle of the holiday. Now, although we may be limited as to where we can go out, there have never been more fun date options for staying in. The trick, whether planning a date or being in a relationship, is to really commit to it. Go all out with the decor, 
, and food, whatever your date's theme may be. Below, we share 10 ideas for a memorable Valentine's Day at home (and most of them can be adapted as an equally fun treat with friends).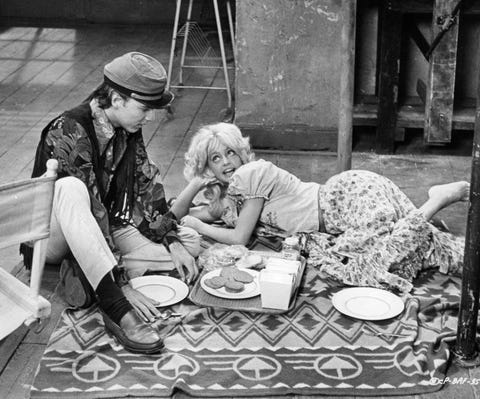 Spread out on the living room floor with a gourmet spread (we like this lobster roll and sea salt brownies kit from Maine) and bottle of bubbles. Make sure to set the scene with a cheerful picnic blanket and pack a basket—they are worthwhile purchases if you don't already have them.
2
Dip Everything in Chocolate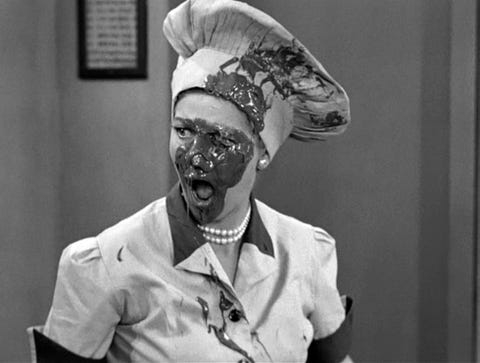 The problem with a fondue night is that when it is over, you are left with a fondue kit that will likely never get used again. That's why these stoneware pots of Belgian chocolate are so genius. Heat them up in the microwave and dip away; no clean up or storage required.
3
Relax with a Movie Marathon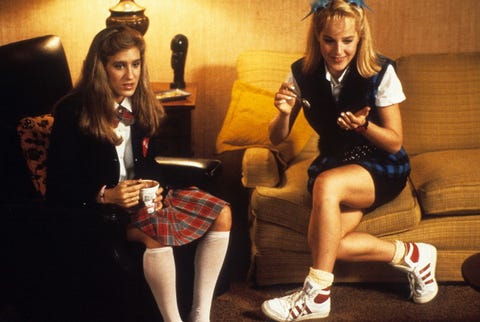 One movie? That's just a regular Friday night. Giving yourself permission to watch as many as you want? That's a proper date night. Start with Baz Luhrmann's Romeo & Juliet or embark on a trilogy like the Matrix or Before Sunrise and enjoy a luxuriously lazy evening on the sofa. Of course, you are going to need popcorn and candy; splurge on the good stuff.
5
Quiz Yourselves for Trivia Night
Perk up your Valentine's Day dinner conversation by busting out this quiz book—it is always fun and surprising to learn new things about your partner. Or, organize a virtual date night and team up against other couples with virtual Jeopardy. Have everyone contribute to a winner's pot to amp up the friendly competition.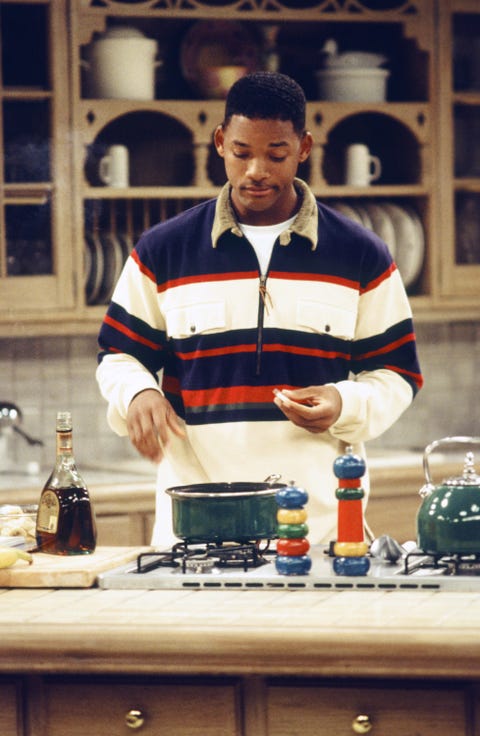 Make preparing a Valentine's Day meal special by signing up for a virtual cooking class. Side note: this is another great group date with friends. Sur La Table's classes start at $29 per household and cover everything from full meals to happy hours and desserts. For those who like to go at their own pace, or just want all the ingredients sent in one go, Goldbelly has meal kits from top restaurants, so you can sample Kansas City barbecue, Gramercy Tavern's famous burgers, or sashimi from Hawaii.
7
Indulge in Breakfast in Bed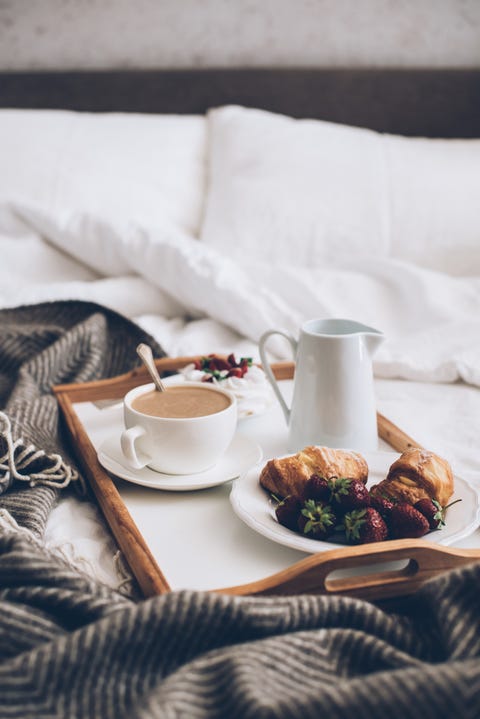 Simple gestures like breakfast in bed become special when you take them to the next level. Make a huge spread of their favorite things on a cute tray—bonus points if things like pancakes or waffles are heart-shaped and serve with a favorite book, newspaper or magazine. If cooking isn't your strong suit, then order these chocolate croissants to serve gooey out of the oven and pick up their favorite coffee.
8
Embrace Your Creative Side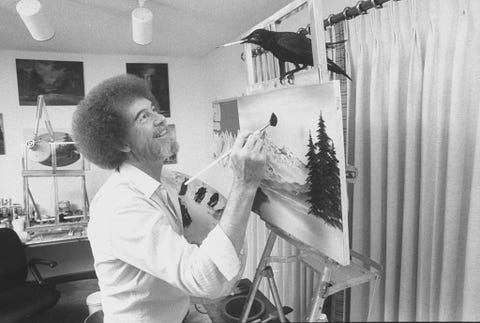 A virtual painting class will let you unleash your inner artists (or at least have a good laugh) and the finished results will be fun mementos to remember this unusual Valentine's Day.
9
Bundle Up in the Backyard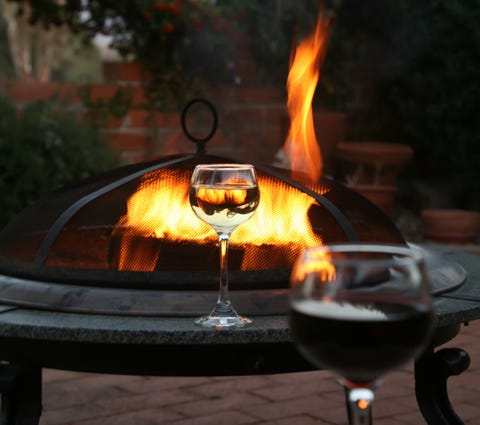 February might still be chilly, but make the most of it by dressing up in your warmest coats and building a fire. Bring out a bottle of good wine, toast some oversize marshmallows, play an outdoor game, and enjoy the outdoors during the time of year we are usually inside.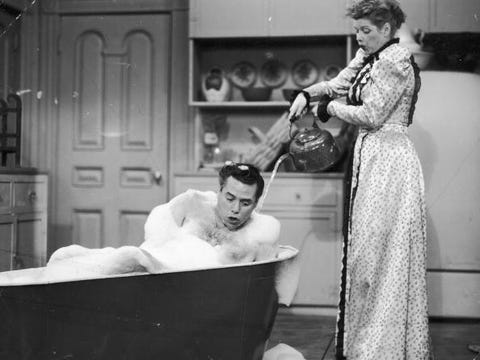 If a spa weekend isn't in the cards, pamper yourselves at home. Trade off giving each other massages with stress-relieving oil, take a long bubble bath, and if you haven't gotten, ahem, distracted yet, chill out with hydrating face masks. One way or another, you'll end the day with a serious Valentine's Day glow.