Valentine's Day is all about expressing love. And what better way to do that than through a homemade craft project? We rounded up an array of Valentine's Day handprint crafts that turn prints or tracings into precious keepsakes that you'll want to hang onto forever.
Pop-Up Valentine
This super easy project is kind of like a big hug, but in card form. To make it, trace your child's hand (or your own!) and cut two copies. Between them, glue a strip of construction paper folded accordion style. Finish it off with the message: "I love you THIS much!"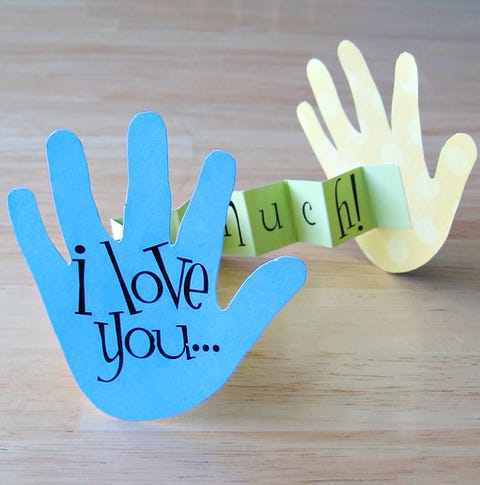 Butterfly Valentine Craft
Construction paper hearts form the butterfly's wings and head in this Valentine craft right for preschoolers. Paint their little hands and press the prints onto the construction paper wings. Don't forget to finish it off with googly eyes and pipe cleaner antennas!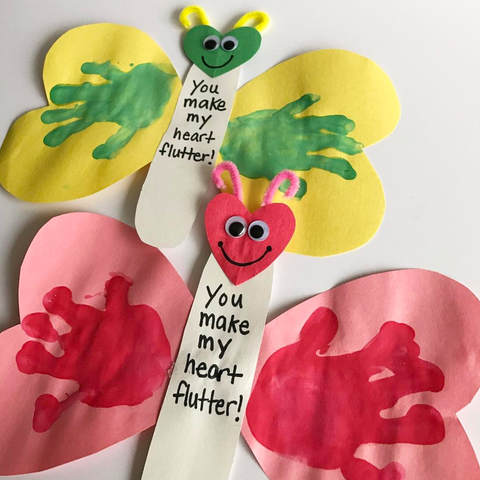 Fingerprint Cards
You only need a few minutes and basic supplies to make these adorable cards to distribute among all your Valentines. Colorful fingerprints make up the bodies of smiling critters like ladybugs, centipedes, and bees.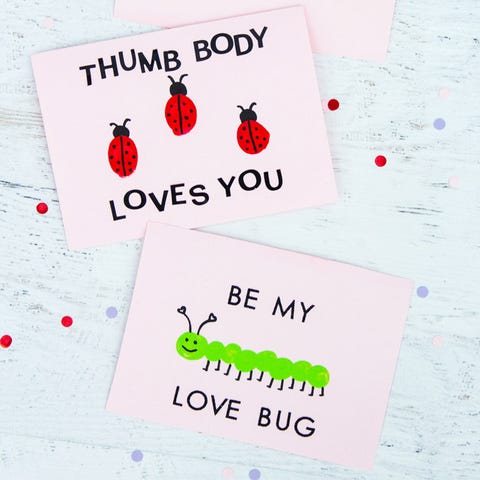 Jewelry Dishes
A pair of overlapping fingerprints form a heart right in the center of these sweet candy or jewelry dishes. They're just right to serve mini treats or to give as gifts — not just for Valentine's Day, but for Mother's Day, as bridesmaid gifts, or any time you want to show your love.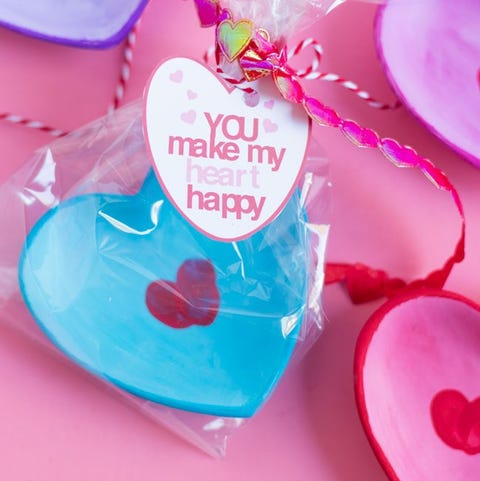 Thumbprint Heart Jars
Use thumbprint hearts to add whimsy and color to mason jars, and turn them into cheerful vases for those holiday bouquets. Sand with sandpaper for a rustic look before sealing.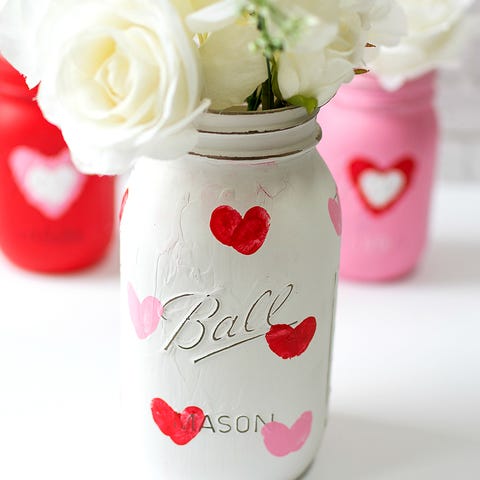 Footprint Heart Craft
This craft is a precious way to memorialize baby's little feet. Paint them and press them onto white card stock to make the prints. Then mount the prints on construction paper and surround them with candy hearts for a sweet keepsake.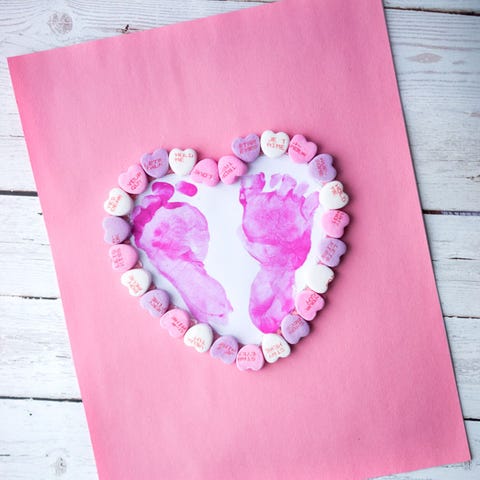 Handprint Valentine
To make this handprint Valentine card, fold paper before tracing a handprint along the crease. Cut around the print and open to fill with your own special greeting.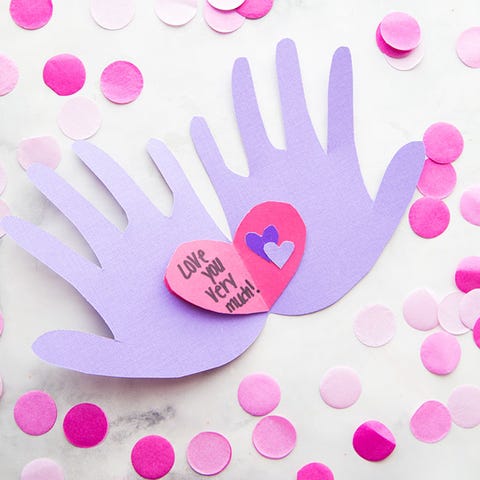 Valentine Heart Fingerprint Tree
This easy and cheerful fingerprint tree craft works equally well as holiday decor for hanging, and as a Valentine card for sharing. Use red and pink ink pads to stamp fingerprint "leaves" on tree branches drawn with black marker.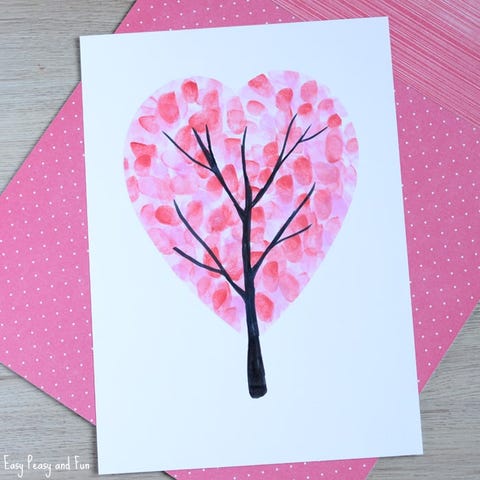 Footprint Ladybug Craft
Painted feet transform into ladybug wings in this project for little ones. Finish the look with heart-shaped stamps.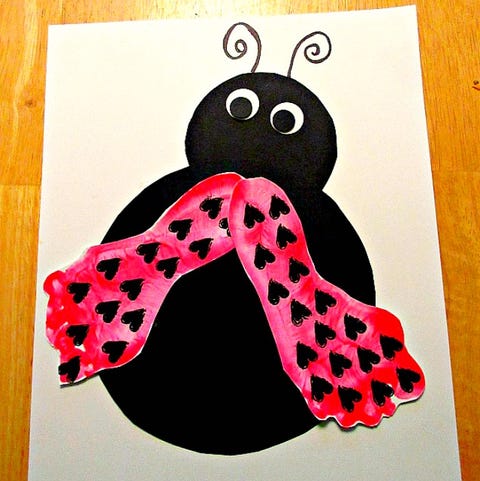 Handprint Popup Card
In this version of the handprint popup card, an accordion-folded strip of colored paper displays a heart that seems to do a little happy dance when the recipient opens it.