10 Amazing New Year's Desserts
Finally — it's time to bid farewell to a tumultuous year, prepare the ultimate New Year's Eve feast, and end the night with delicious, decadent New Year's desserts. Whether you're looking for mini desserts for a mini New Year's Eve party, or you're on the hunt for a ridiculously easy no-bake treat, we've pulled plenty of recipes (that pair well with champagne!) to end the year on the sweetest note possible.
Lemon Thyme Coins
Put your indoor herb garden to use with these earthy, tangy cookie bites.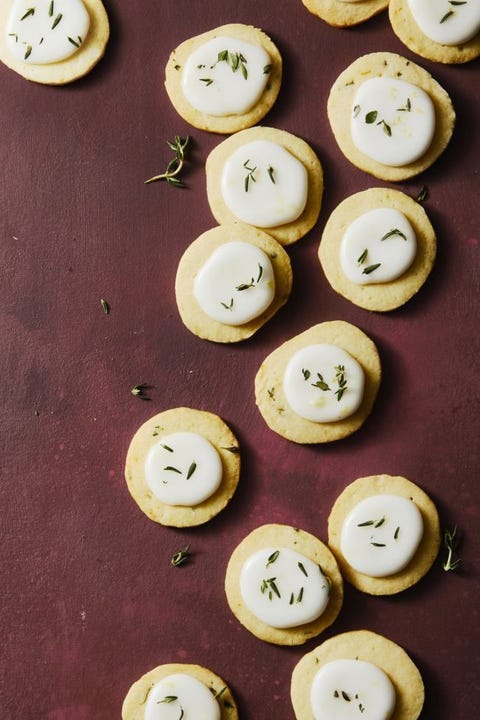 Chocolate Pistachio Slice and Bake Cookies
Pistachios lighten up these sweet and salty dark chocolate cookies.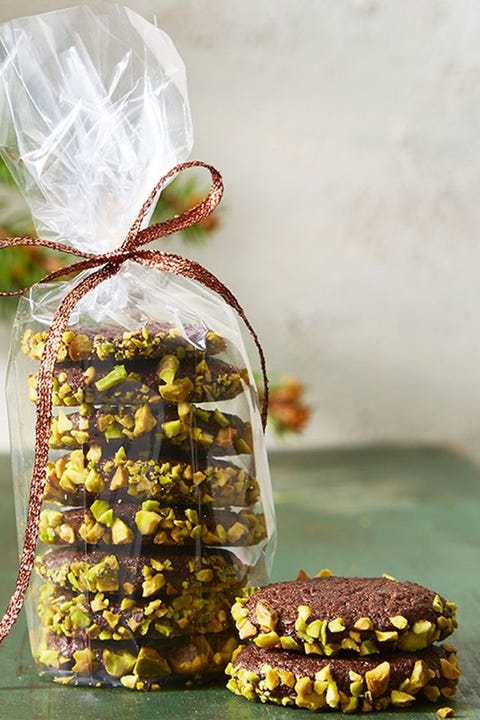 Chocolate Hazelnut Caramel Tart
Layer gooey caramel and rich chocolate ganache into a hazelnut crust for a dessert everyone will love.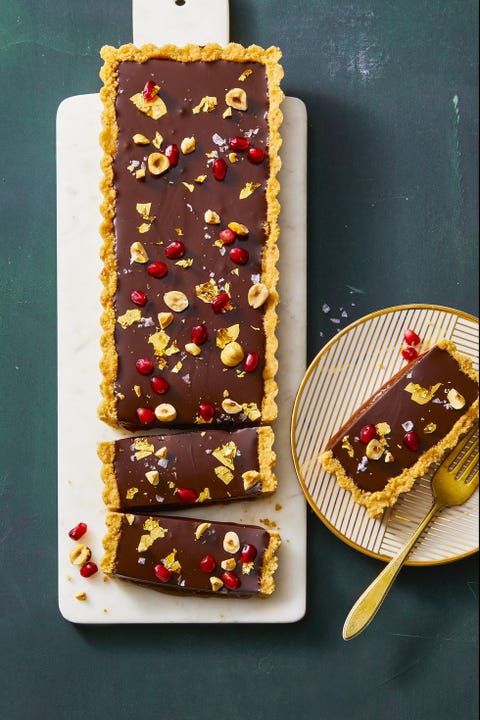 Homemade Irish Cream
Drink your dessert instead with this decadent cocktail, best served over ice or stirred into hot cocoa.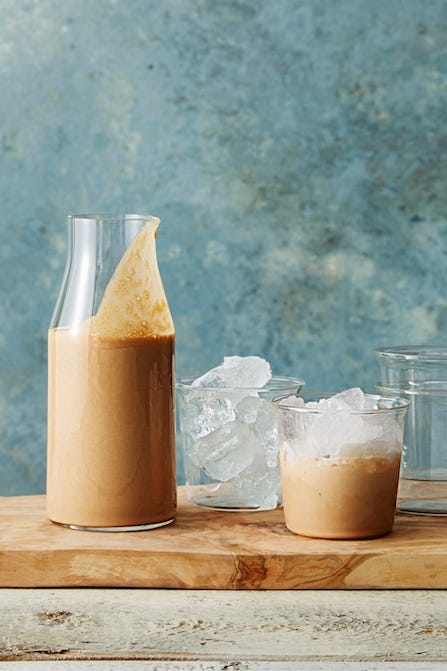 Lemon Thyme Pear Tart
With a sweet apricot glaze, this tart is a perfect balance between tang and sugary goodness.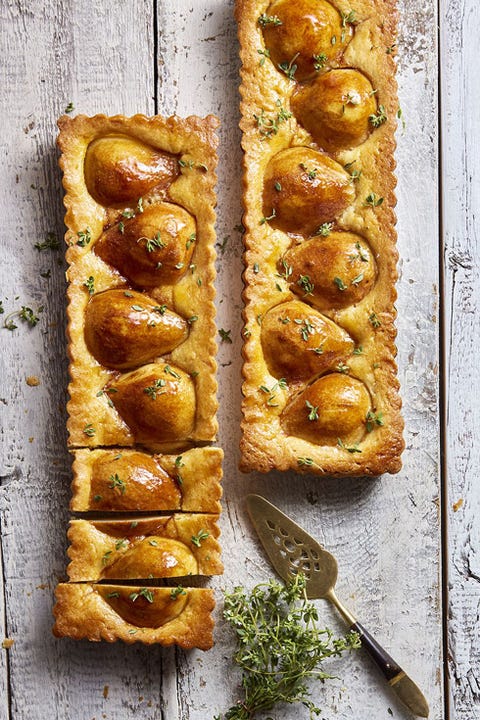 Cookie Cheesecake Bites
If you're throwing a New Year's party, you'll definitely want to add these make-ahead sweets to your menu. Part cookie, part cheesecake, crazy delicious.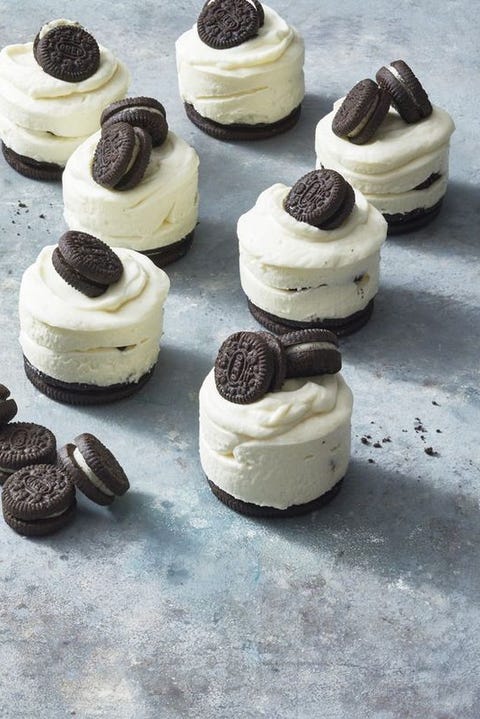 Black Cocoa Cookies
Black cocoa (we like King Arthur brand!) gives a regular cookie an elegant look and extra chocolatey flavor.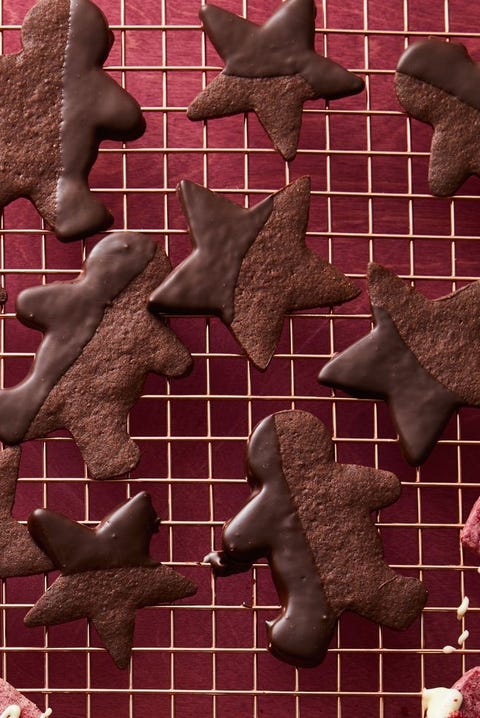 Fruitcake Cookies
Fruit cake isn't just for Christmas! Carry this fan-favorite over to the New Year in the form of buttery cookies, with an elegant twist.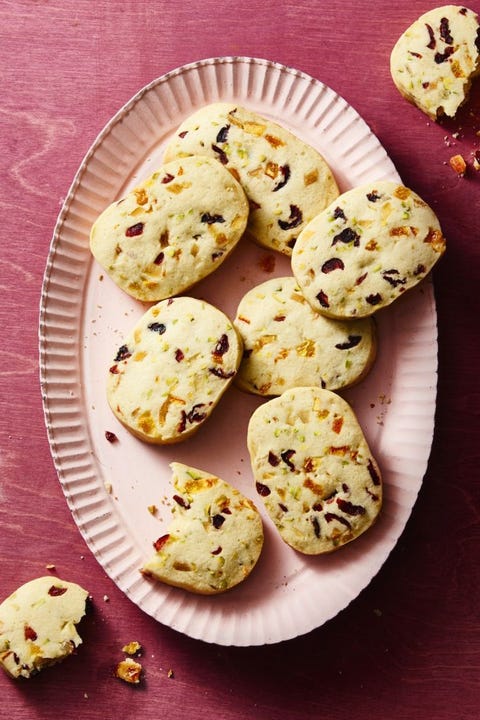 Aztec Chocolate Granola Bark
Who says a New Year's dessert needs to be complicated? Whether you make granola from scratch or use your favorite store-bought, you wont have any leftovers of this three ingredient sweet.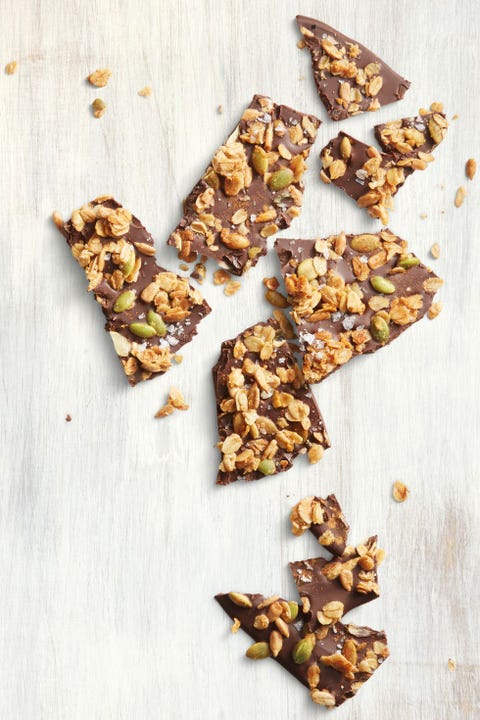 Molten Chocolate Skillet Brownies
Get cozy with these rich and gooey individual chocolate desserts. Everyone will want seconds, we promise.